12 Sign Pros Disclose Their Side Hustles
See where a dozen colleagues have taken work outside the industry in the first of this three-part article.
AS BOTH BUSINESS and personal expenses rise, more sign professionals may be expanding their shop's offerings beyond traditional signage, or juggling second jobs outside of the industry in their off time. With that in mind, we asked the Sign of the Times Brain Squad if they had recently created a new revenue stream for their company or started a side gig.
One Brain Squad member informs us that he's recently taken on a second job, "For myself personally, to help with bills," he says. "Costs in business have increased exponentially faster than my pricing can keep up with." Another Squad member represents the majority of our respondents: "We are trying to do the best we can with what is our core business," he says.
This three-part article first features some true side hustles, with Brain Squad members stepping outside the sign world in part one (below) for their extra income, or planning to do so. Part two details new areas of sign work into which some Squad members have branched. And part three lists the sign pros not engaged in a side gig — and their reasons why.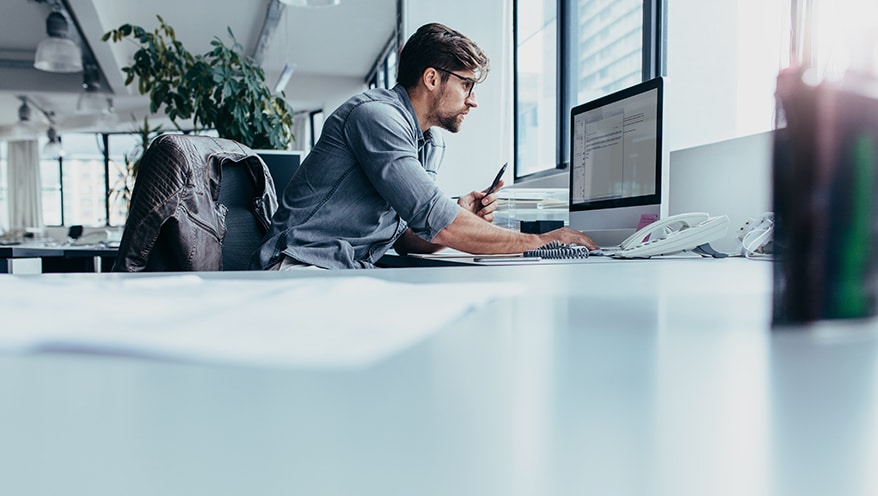 Hustlin' Outside The Industry
As a multidisciplinary design studio we have always taken on a wide range of work. More recently we have been asked to assist with traditional marketing and promotion. While this hasn't been a big focus of ours we have seen some success and are always willing to help our partners. Personally, I have taught portfolio design at a local college. While the supplemental income helps pay for vacations, I truly enjoy teaching and I always have a steady stream of talent I can recruit from. —

Russell T., Austin, TX

Purchased an old established flagpole company — works right into our scope. Plenty of repairs from the existing decals on the old flagpoles. Came with 500 flags also. —

William D., Winter Haven, FL

I offer architectural gilding for private residences and businesses. — Seth V., Oakland, CA

Cornhole boards are fun to make and people love them. We make them from MDO and 2 x 4's so they are much beefier than what are typically sold in stores. Install custom graphics on top and people can't stop talking about them … they sell themselves. We try to make a large batch of 10-20 sets at once and do graphics per order. —

Chad L., Mount Vernon, WA

Diversifying into flat glass commercial window tinting. —

Sean T., Pitman, NJ

I opened an Etsy store last year not so much to supplement my income but more so to sell the things I create. I love being creative and using all sorts of mediums. BUT, the cost to purchase products for new ideas just keeps going up and up. I started Etsy mainly to sell felt plushies, but have increased my items to include resin jewelry and watercolor pages. I make a little bit of money off it. Enough to keep creating. It wasn't so much a decision to supplement my income, but more to allow me to continue being creative outside of work and not have my checking account overly affected. —

Meri L., Bethlehem, PA

Our current push is to get more sign consulting work. But now, we are talking seriously about going further, and adding plan checks and ADA surveys that go beyond signs. We'd be checking everything from ramps to doors. That would mean making more use of the knowledge we have gained during our many years as a voting delegate on the ANSI committee that writes architectural standards for accessibility, and bringing in a family member who is a California Certified Access Specialist, and has done ADA surveys all over the United States. We think this work would generate additional sign projects. —

Sharon T., Lakewood, CA

Expanding into custom apparel … learning curve but promising. Also, bringing in-house production for electric cabinets and channel letters. — Michele B., Asheboro, NC

I'm trying to build a clientele for a side gig as a freelance designer but, to my dismay, there seem to be a lot of designers willing to work for less than McDonalds pays their new employees. As an award-winning environmental graphic designer with 25+ years experience, I feel justified in charging $50-65/hour [but I'm] continually losing jobs to people willing to work for $10-15/hour. I don't understand it. —

Michael J., Buford, GA

We have started producing custom bike racks and benches. We are making a lot more art pieces in addition to our signs. We are also looking for community art projects that we can add our ideas to instead of having just hand painted murals and other art pieces. —

Spencer C., Heber City, UT

The only thing I plan on doing is purchasing a new bucket truck from Van Ladder with every accessory available to make installations easier and hopefully will save money. —

Jack T., Washington, GA

We are thinking of adding trade business; however, we don't seem to be the only ones. — David G., Toronto
---
For part two of this article — These Sign Pros Are Adding New Services to Their Shops — click here!
Advertisement
SPONSORED VIDEO
Find it here! ISA Sign Expo 2023
Whether you're looking to grow your business or advance your career, ISA International Sign Expo® 2023 is the only place to find everything you need to be successful in the sign, graphics, print and visual communications industry.