"33 Things That Annoy Sign Pros" Article Proves a Hit with Readers
Plus, praise for the 2022 Women in Signs Awards in this month's mailbag.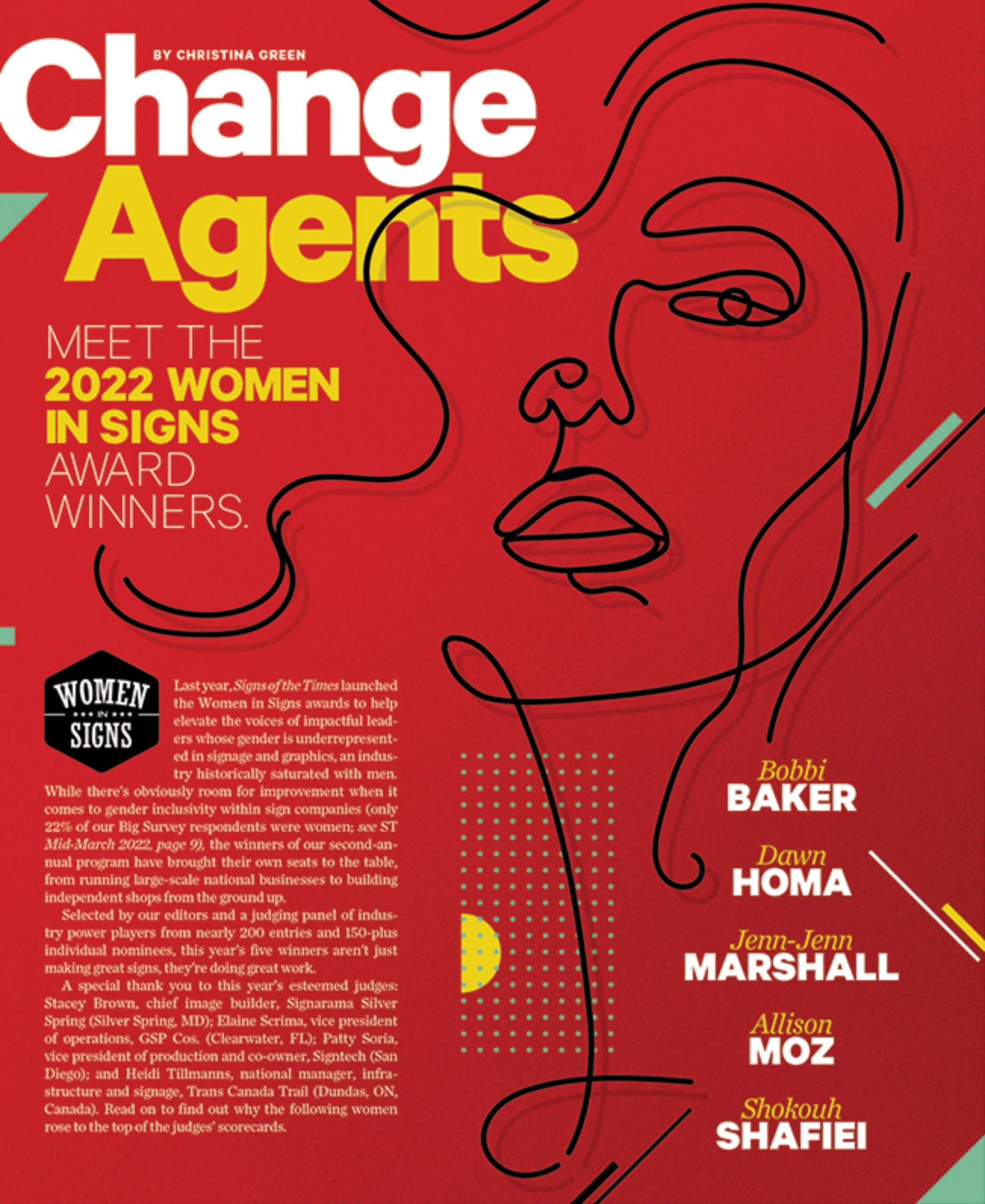 All Too Relatable
The "33 Things That Annoy Sign Pros" article made us realize we are not alone in our frustrations (see St, March 2022, page 28). I personally love the oddball signage posts like "14 Unusual Warning Signs You Won't Find … " (see signsofthetimes.com/052201). Makes me laugh every time. —

Sean Hughes, Signarama Clinton Township, Clinton Township, MI

Even though we've been in the business a short time, the "33 Things" article was so appropriate. I think we've run into all of them. —

Jeffrey Fusaro, Fastsigns of Pflugerville, Pflugerville, TX

I liked the "33 Things That Annoy Sign Pros." It's nice to know that I am not the only guy experiencing these kinds of bang-your-head-against-the-wall problems with customers, employees, the government and life in general. —

Gary Johnson, Great American Sign, Basking Ridge, NJ
On Women In Signs
Women in Signs are everywhere; love that this is a feature for April. —

Jeannie Biller, Independent Project Manager, Laurelville, OH

I have been a "Woman in Signs" now for over 40 years … At 86, I still go into the shop every day … Being a woman in what has become a construction-oriented business means you aren't always taken seriously, even if you are wearing steel-toed shoes and a hard hat! And, when you are the boss in the shop … you sometimes have to remind the men who work for you that you are the one signing the checks. —

Sharon Toji, H Toji and Co., Lakewood, CA
Words of Encouragement
I really love the new format with "sign news" and Brain Squad. —

Theresa Cross, Cross Custom Signs, Lampasas, TX

I really like the diversity of your articles. Reaching a much broader audience. —

Ben Phillips, Phillips Signs, Seaford, DE
Healthy Market
I did like the healthcare article (see St, March 2022, page 38). This segment of the sign industry should only get bigger. —

Tim Ward, Sign Solutions, Frederick, MD
---
SPONSORED VIDEO
Find it here! ISA Sign Expo 2023
Whether you're looking to grow your business or advance your career, ISA International Sign Expo® 2023 is the only place to find everything you need to be successful in the sign, graphics, print and visual communications industry.