5 Holiday Signs That Celebrate the Season
Including a train wrap fit for Santa.
FOR MANY SHOPS, creating signs for special occasions is a welcome break from the norm, a chance to create cool parade floats, decorate holiday-themed trains, light-up birthday wishes and more. It's an opportunity to have fun, make people smile and add joy to a season.
We think these five signs will make you smile, too — and maybe even offer some inspiration for your next holiday commission.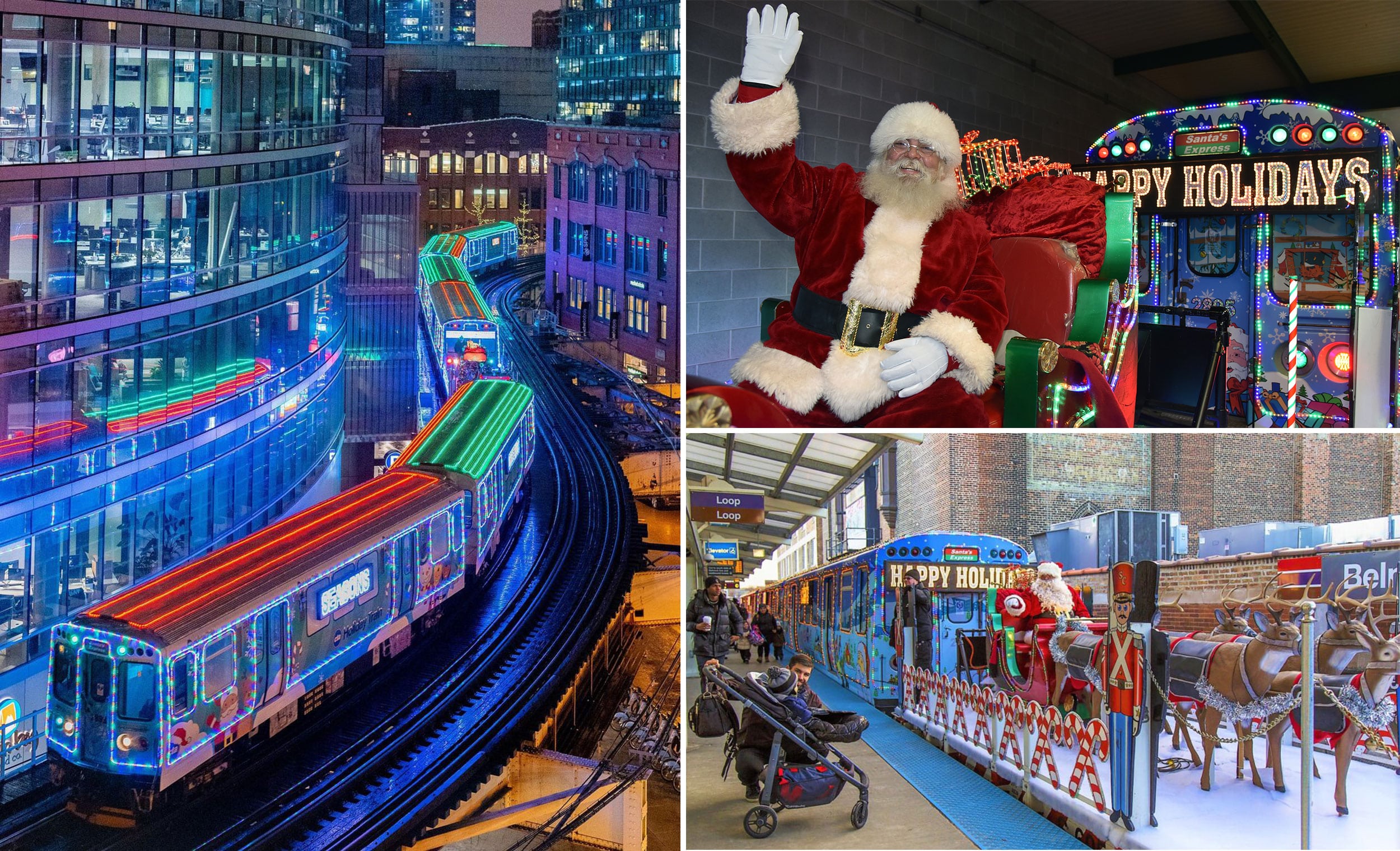 Chicago Train Tradition
For the 31st year, the Chicago Transit Authority's (CTA) Holiday Train is up and running, according to CTA Signage & Wayfinding Communications & Marketing Manager Victor Ramirez. A pair of two rail cars are wrapped in three rolls of transit vinyl, five rolls of overlaminate and two rolls of perforated vinyl for the windows — all printed on Avery Dennison products using Roland SOLJET Pro 4 XR-640 and 54-in. TrueVIS printers. After the vinyl, electricians install illuminated signs and decorate the rail cars with LEDs.
Advertisement
Countdown to Fun
You know you've created successful seasonal signage when the company brings it back every year. Such was the case for Bakers' Signs (Conroe, TX) work on the Holiday in the Gardens sign created in 2014 for Moody Gardens Hotel, Spa & Convention Center in Galveston, TX. The aluminum-framed piece is installed on three 6 x 6-ft. wooden posts with a flex-face wrapped frame and was printed using an HP large-format latex printer, with most wood and aluminum supplied by local vendors, according to Designer Thomas Turner.
Sweet Birthday Surprise
Everyone deserves a little treat on their special day. One lucky girl in Toledo, OH, got just that with a colorful, illuminated, rental-style wooden sign to mark the occasion — complete with her name, age and a playful cupcake. Scott Burns of local Scotty B's LEDs created and gifted the light-up yard sign to a member of his family's church in 2020. Composed primarily of wood, the letters, numbers and cupcake were cut on a MakerMade M2 CNC.
Advertisement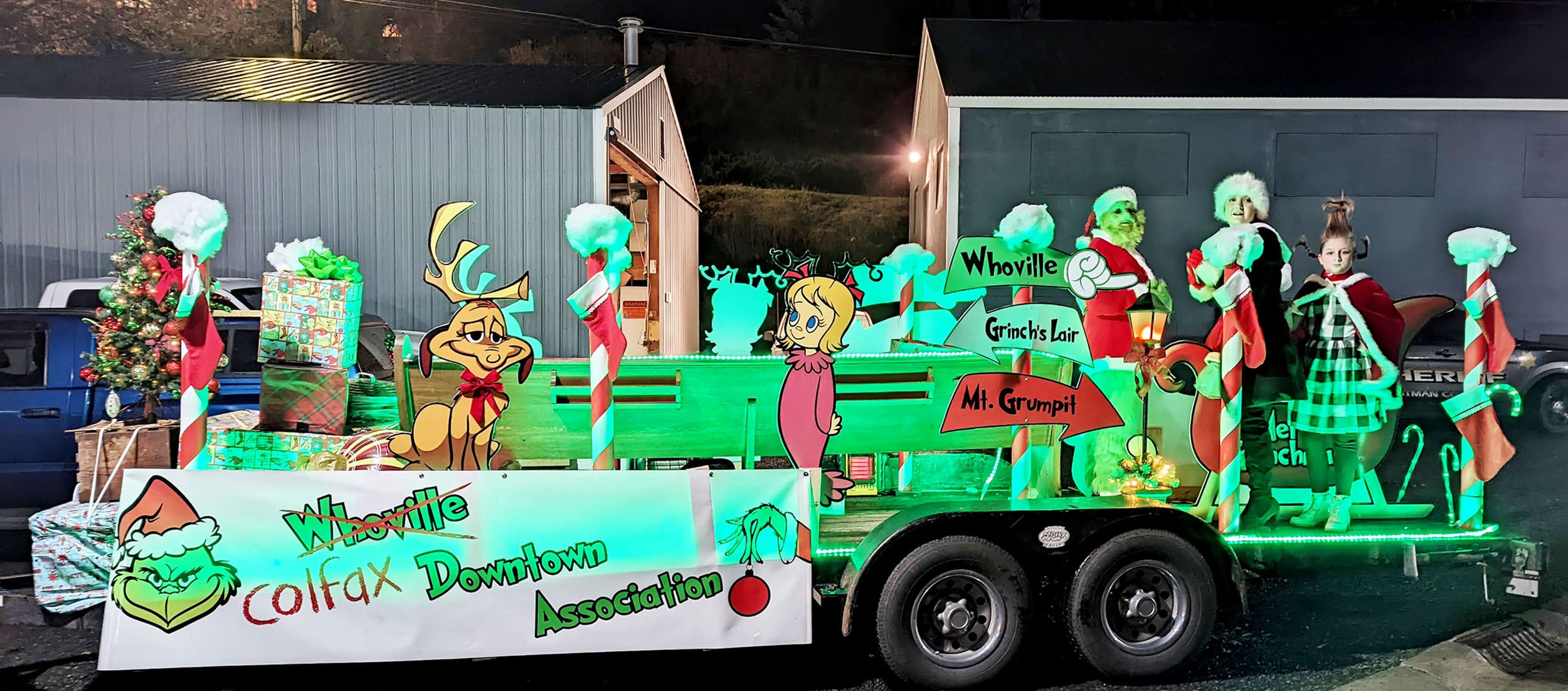 A Grinchy Parade Float
When Owner Lannette Ring of Signs & Designs by AFS (Colfax, WA) was asked to make a Grinch-themed float for the Colfax Downtown Association's 2021 Winterfest parade, she says her wheels immediately started to turn. The life-size Grinch characters were printed on vinyl using a MUTOH ValueJet 1324X, adhered to corrugated plastic with a Rollsroller flatbed applicator, then cut out by hand and placed on metal stands. Ring repurposed the 54-in. cardboard tubes that the vinyl comes on for the float's candy cane decorations.
Merry Memories
Originally crafted by a couple of longtime Ruggles Sign (Versailles, KY) employees in 1996, this festive work returns every year alongside an illuminated season's greetings wreath and Nativity scene. The flashing neon reindeer, sleigh and Santa were originally crafted out of hand-painted MDO panels and plywood, installed on aluminum raceways, and lit with exterior lighting and double-backed white neon using France & Allanson neon transformers, Operations Manager Brad Turpin, Jr. explains.
PHOTO GALLERY
(23 IMAGES)


📷: Chicago Transit Authority | Bakers' Signs | Scotty B's LEDs | Signs & Designs by AFS | Ruggles Sign
SPONSORED VIDEO
Find it here! ISA Sign Expo 2023
Whether you're looking to grow your business or advance your career, ISA International Sign Expo® 2023 is the only place to find everything you need to be successful in the sign, graphics, print and visual communications industry.