Take a Stroll in the Park
Park and Nature Signs:

Explore six companies' park and nature-lovin' signs.

SOMETIMES ALL YOU NEED is a walk through nature, allowing yourself to destress, breathe and enjoy that gentle breeze and sun. Except sometimes you get a little too far, and before you know it, that calming walk can turn into a stressful panic. Thankfully, you can usually find a sign not too far away to direct you back or remind you where you are. Signs in parks and nature are essential for your daily walk — or when you zone out for just a little too long. Here are six companies that fabricated fantastic signs for natural settings.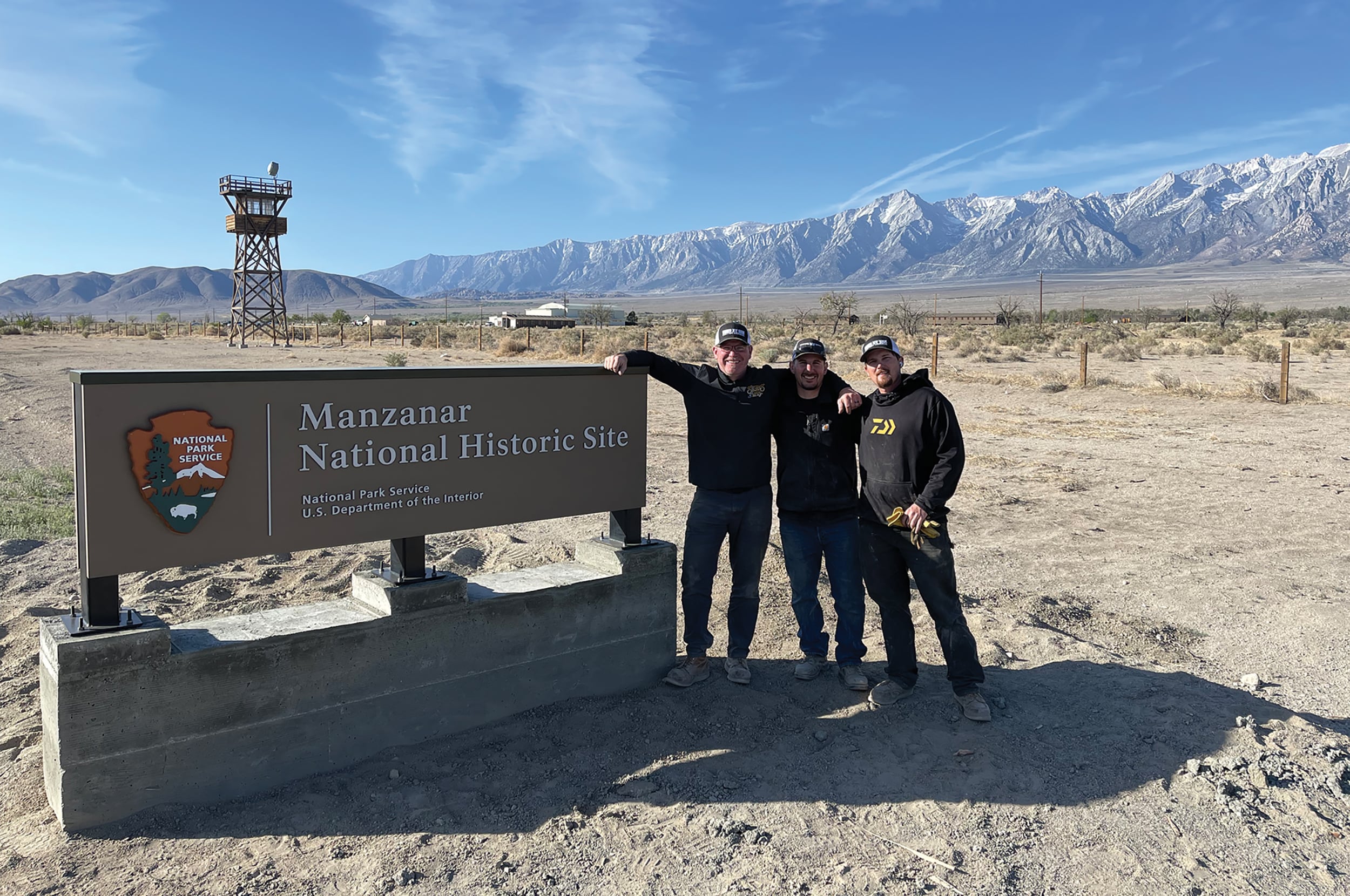 History Found in Nature
Recently, Signs by Van (Salinas, CA) was approached by a contractor and asked to make a sign for the Manzanar National Historic Site, one of the former locations of WWII-era Japanese-American internment camps in California. Designed by the National Park Service, Signs by Van used CORAFOAM HDU, concrete and steel, shaped by their Morbidelli M100 CNC router, Millermatic Welder "and good ole' hand craftsmanship," according to owner Jeremy Vanderkraats. The location — seven hours from the shop and an hour from the nearest store — proved the most challenging part for Vanderkraats' team of three with Trevor Ensley and Jeff Albaran joining him.
Take a Hike
Trans Canada Trail (Quebec, Canada) recently made a sign for Lachine Canal National Historic Site in Montreal. The collaborative sign was constructed using F80 aluminum frame with a ½-in. radius corner and SunGlaze graphic panels. The double-faced sign panels are attached to 4-in. aluminum posts with 2.5mm aluminum tubular mounting collar, appropriate fasteners and post caps. Originally slated to be completed in 2019, extensive requirements from Parks Canada, the pandemic and supply chain issues slowed the project. "Despite the delays, dealing with archaeology permits, contaminated soil and a million little changes to the plans … It was exceptionally special to have it done in time to be a part of the Torch Relay for the Canada Games," says Heidi Tillmanns, national manager of infrastructure and signage for Trans Canada Trail.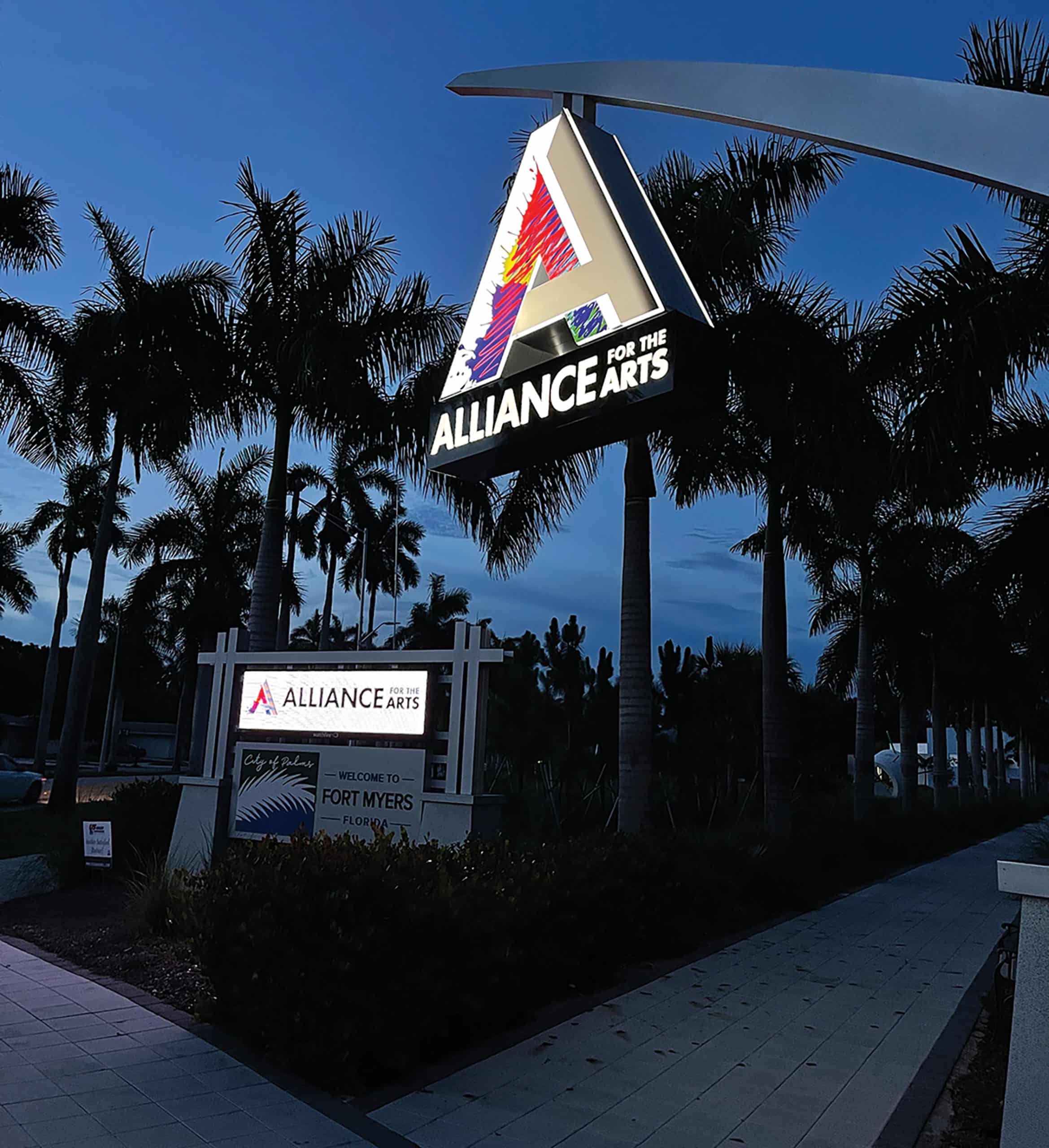 Art in Nature
"This sign, along with the others in the package, is a collaborative effort among Florida-based Alliance for the Arts, Michael Singer with Michael Singer Studio, and US Sign and Mill," according to John Konopka, US Sign and Mill (Fort Myers, FL). His shop combined elements including 3M IJ180Cv3 vinyl run through an Epson SureColor S80600 printer and Mimaki CG-160FX plotter, Matthews MP18076 Silver Cup Metallic paint, SloanLED Prism 6500K LED modules, and a Watchfire Signs 10mm EMC. Konopka says the most challenging thing about this project was trying to fit all the information while maintaining a small space that would not distract from its surroundings.
Advertisement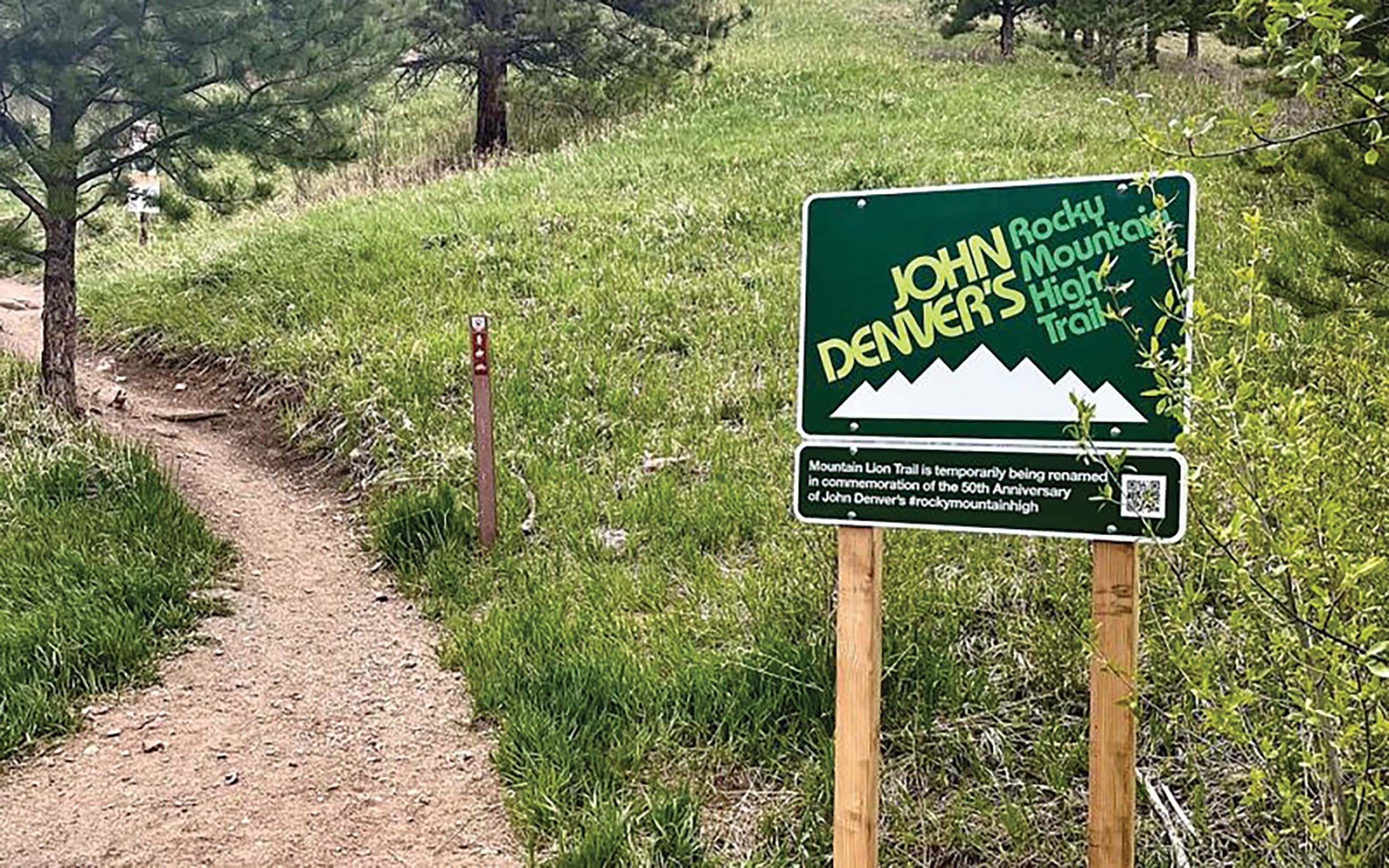 John Denver's Walk in Nature
Signarama Brighton (Brighton, CO) created this new sign to reflect the Mountain Lion Trail's new name. The business has done a lot of work with their local state park, connecting them to Park Manager Todd Farrow of Golden Gate Canyon State Park, who was in charge of the project. To celebrate the 50th anniversary of John Denver's popular 1972 album, the park renamed the trail "John Denver's Rocky Mountain Trail." "The greatest challenge was making sure the sign was in line with the John Denver Foundation artwork requirements and branding," says Mallory Lynn, the shop's marketing manager.
Follow the Trails
Stoner Graphix (Hummelstown, PA) recently completed this Nature Park & Trails sign for East Hanover Township (PA). The shop did all the design using Gerber Omega and Adobe Illustrator, followed by SAi Enroute to run the company's Multicam 3000 router, says Kurt Stoner, the company president. The materials include ORAFOL'S ORAJET 3551 vinyl (printed on their Canon USA Colorado), DUNA-USA CORAFOAM HDU, cedar and black acrylic dimensional letters — all painted with AkzoNobel Grip-Gard.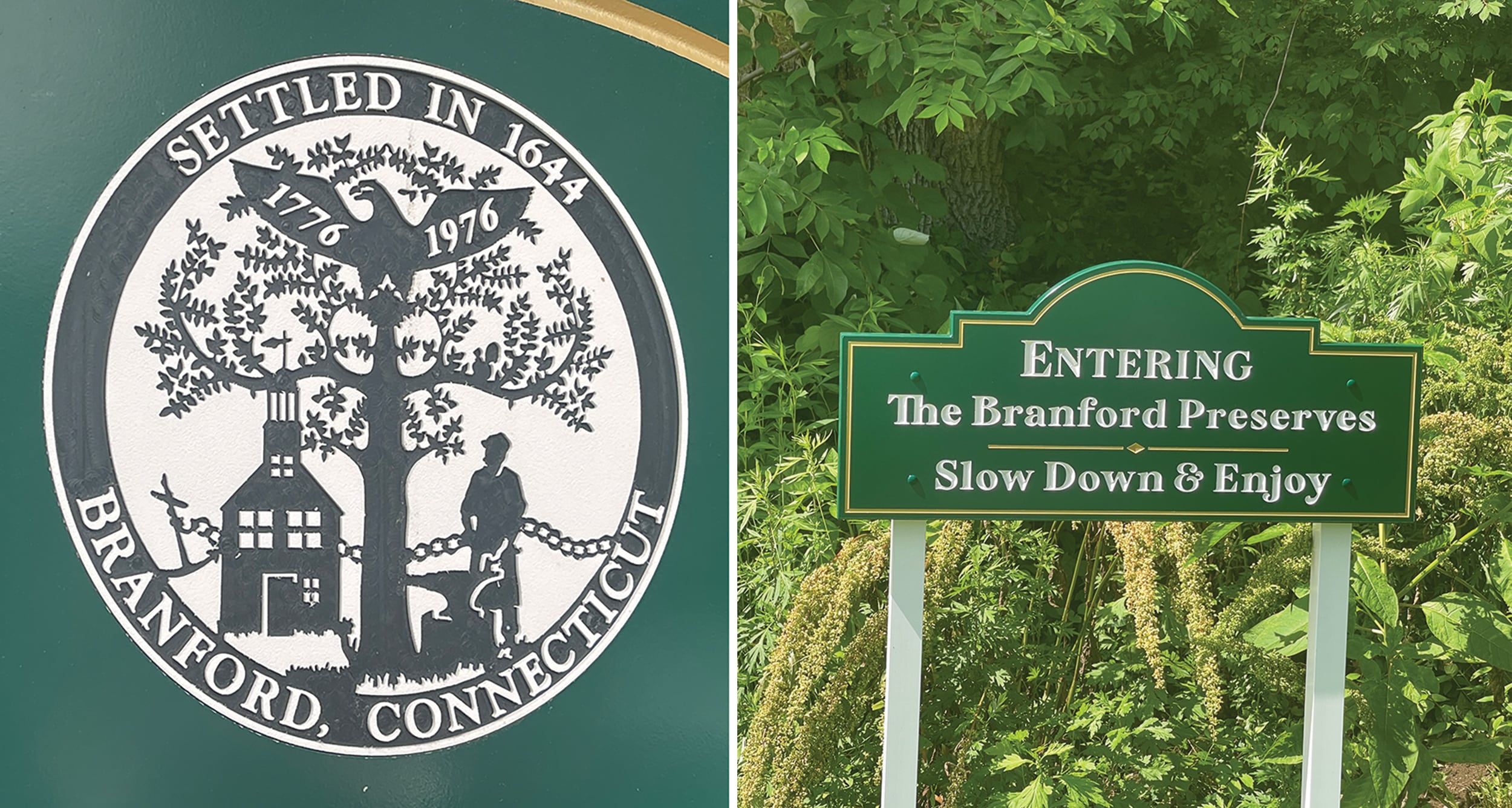 Right Around the Pond
Autografix (Branford, CT) designed a new project using Corel for The Supply Pond/Pisgah Brook Preserve. The company has done a lot of work for the town of Branford, where the project was installed, and was offered the opportunity to install three signs, all carved from SignFoam 4 and painted with Matthews Acrylic Polyurethane. "The most challenging part of this project was arriving at a design that was universally accepted by the town board members," Autographix Owner John Miller, says. "The Supply Pond area is rather secluded and the board members were concerned about the possibility of graffiti. I did some internet research and found an anti-graffiti coating, NanoSlic."
PHOTO GALLERY
(59 IMAGES)


Autografix | Sign by Van | Signarama Brighton | Stoner Graphix | Trans Canada Trail | US Signs and Mill

Advertisement
SPONSORED VIDEO
Find it here! ISA Sign Expo 2023
Whether you're looking to grow your business or advance your career, ISA International Sign Expo® 2023 is the only place to find everything you need to be successful in the sign, graphics, print and visual communications industry.