75-Year-Old Signshop Finds New Ownership
Two brothers and their cousin take the reins.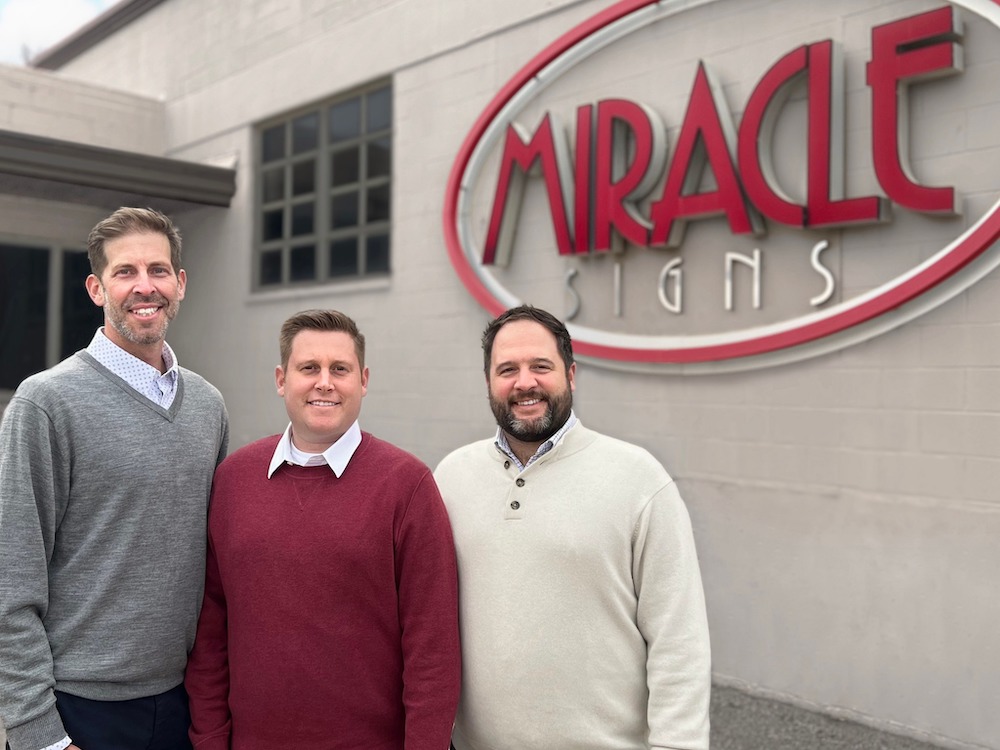 Miracle Signs (Wichita, KS) is changing hands after 75 years in business, the Wichita Business Journal reports.
Brothers Matt and Zach Roth, along with cousin Chris Roth, bought the full-service signshop and its 8,400-sq.-ft. manufacturing facility in December, the article says. Financial terms of the deal were not reported.
The company was founded by Drew Jackson as Miracle Decal Co. in 1947. Today it specializes in LED and custom fabricated signs. You can view Miracle Signs' work here.
Read more at the Wichita Business Journal.
SPONSORED VIDEO
Epson SureColor Printers | Partnering for Success with SkinzWraps
"Everything we have here has an Epson label on it because it's just simply the best." Whether printing vehicle wraps, signage or commercial wallpaper, SkinzWraps trusts Epson SureColor printers to consistently deliver vibrant, professional-quality large-format prints with amazing depth and color.