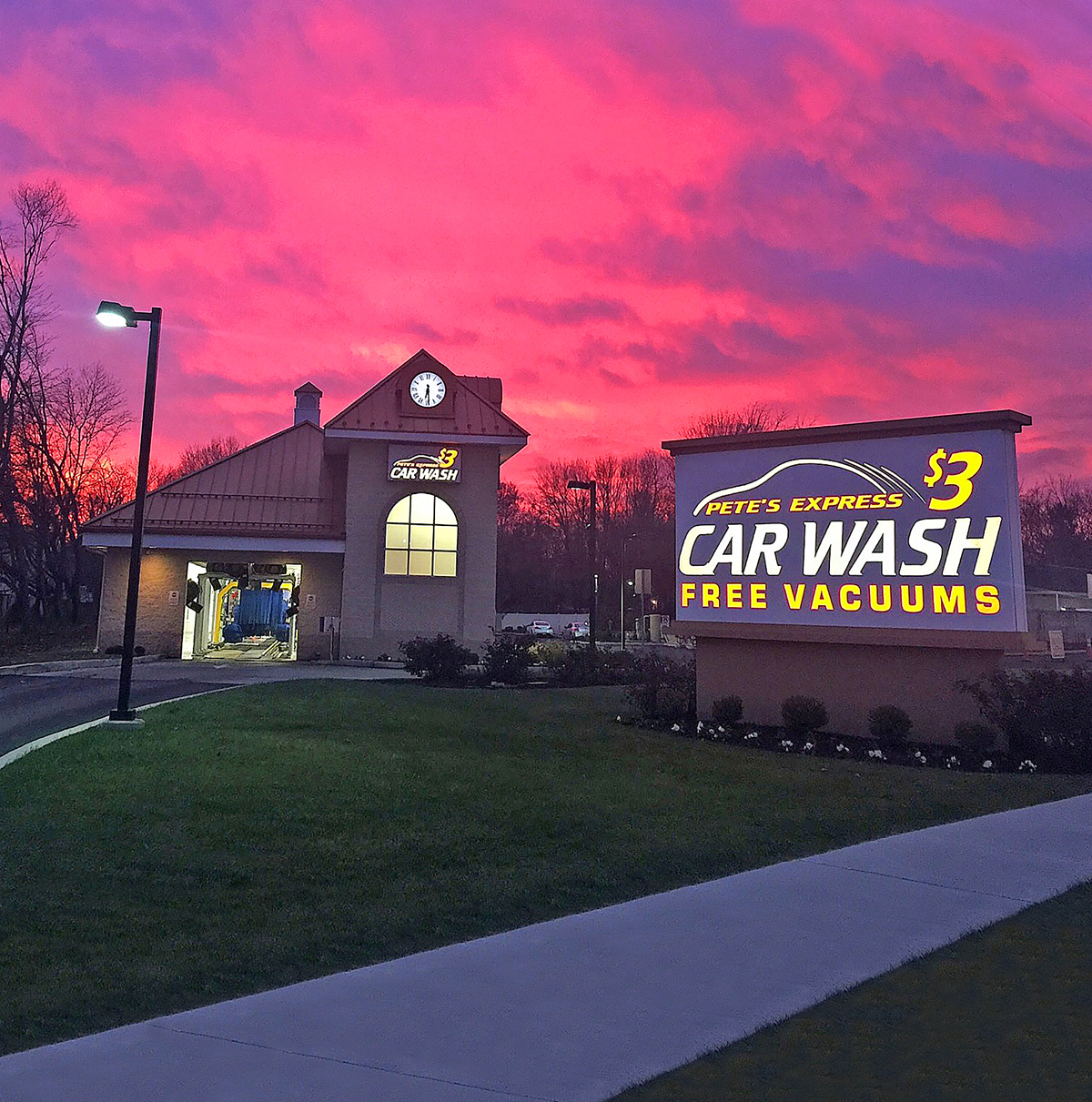 If you've ever had to buy a diamond, someone – maybe a jewelry store salesperson, a friend or even a family member – most likely made you aware of the "4Cs." For the uninitiated, and I'm counting myself here, that's Cut, Color, Clarity and Carat. Cut influences the gem's sparkle. Color, or lack of color, deter-mines grade. Clarity refers to imperfections that may reduce overall brilliance. And finally, Carat is the total weight of the gem. All four of these characteristics determine how much you'll pay for the diamond, as well as give a general understanding of how satisfied you'll be with the stone overall.
Choosing the right LED is similar, though thankfully, as the technology continues to improve and proliferate each year, it's less nerve-wracking and much less expensive. Every day, signshops around the country order a variety of LEDs for use in channel and dimensional letters, front and backlit cabinets, and more, but what characteristics should you be looking for when purchasing this type of lighting? That is, what is the "4C" equivalent? Unfortunately, there doesn't seem to be a consensus in our industry on a clever acronym for us to use. There are, however, specific qualities and considerations each shop takes into account when ordering and using LEDs, and while many of them are identical, where they differ, they can be light years apart.
POWER SUPPLIES – AND DEMANDS
Opened in 1983, Elmark Signs & Graphics in West Chester, PA is focused primarily on brand-driven, high-end custom work for a national audience. "The technology for LEDs has come a long way in the last 8 to 10 years," said Dave Palmer, general manager. "It used to be you had to worry about light intensity issues, hotspots and color aberrations. Now though, all of those problems have been addressed. We just have to make the customer aware of it."
The company recently completed a series of community entryway signs featuring hidden LED columns for a nationwide luxury home builder, and the construction company was so pleased with the work, they've ordered more be built. So Palmer will soon be placing a purchase order for new LEDs. His advice? Buy brand names from a national supplier. "The price point of internationally purchased LEDs might be lower," Palmer granted. "But in my experience, they don't last as long or can have quality issues, so you'll end up paying for it in the long run." More importantly, he added, you don't want a client spending money on a brand new sign only to have to return four months later to replace parts.
To that end, Palmer also noted to make sure you're matching the correct driver (power supply) for each application. "You may not be getting the full range of your LED's capabilities if you're using the wrong power supply," he cautioned. This common issue can cause erratic color temperatures, decreased lumens and degradation of the unit. It can also lead to total unit failure, or even an overload. Palmer said he sees this issue more often than he'd like. "Ninety percent of the repair calls we get? It's a power supply, photocell or timer that's gone out." He recommends always buying the correct power supply for the particular application and paying strict attention to the manufacturer-supplied wattage.
SPURRING EXPECTATIONS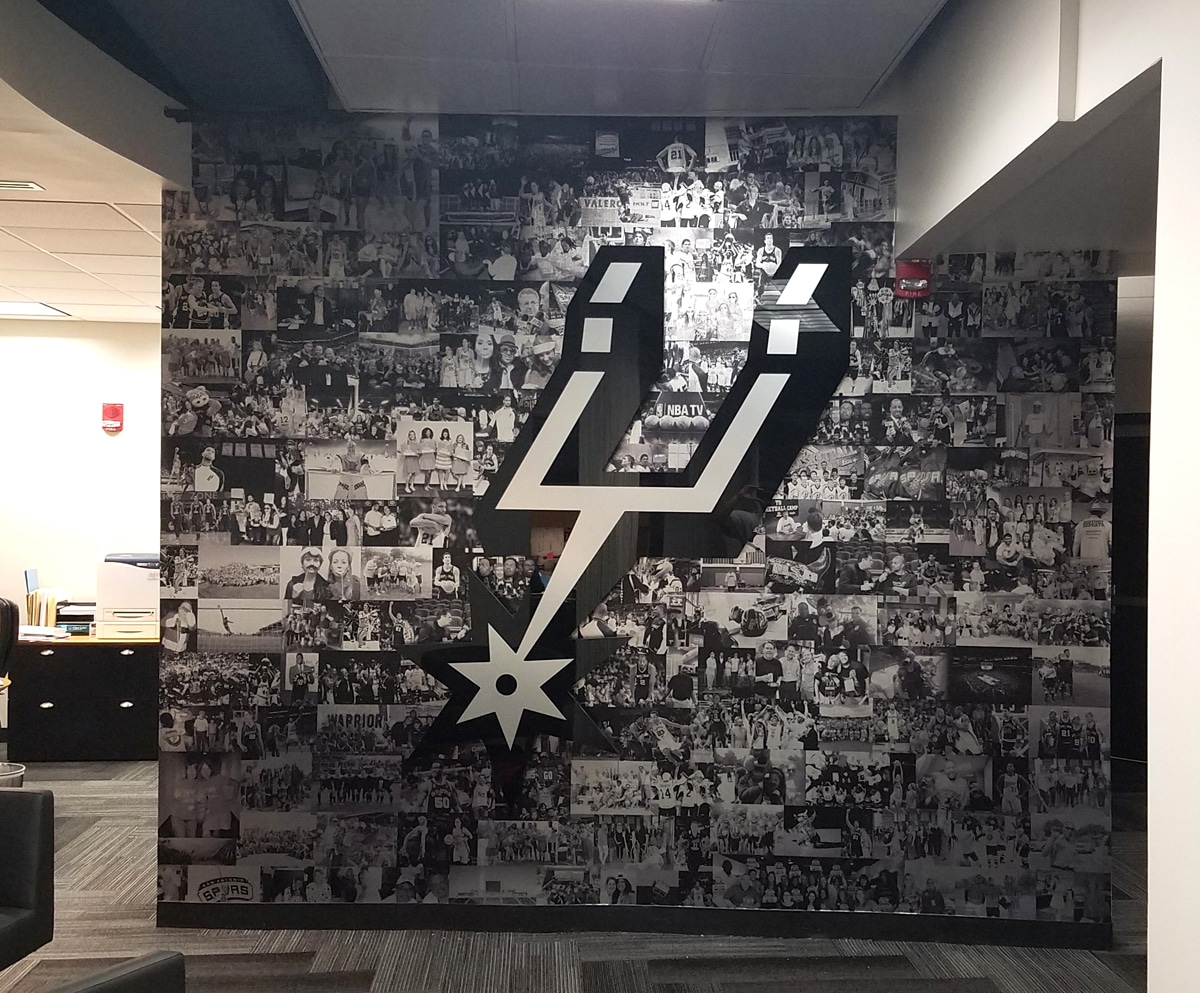 Advertisement
A few states away in San Antonio, Mark Song, general manager at Titan Sign Co., a signshop named "Vendor of the Year" two years running by the NBA's San Antonio Spurs, had a different opinion on the limitations of LEDs and shared a common issue his shop has encountered. "We've had many customers asking if we can retrofit their cabinet sign or pylon sign with LED technology," he said. "They've heard it lasts longer and uses less energy, but we almost always recommend against it." The reason being, Song explained, over the years, many original sign cabinets are modified to include an additional cabinet or internal support bars to increase the capacity or structural integrity of the sign. These beams and bars can cast shadows or block LED light, more so than if fluorescent and traditional lighting are used, especially in a light-colored graphic. This type of drawback can mean having to integrate more LED modules, or a mix-and-match type approach to yield the correct amount of illumination, all of which lead Titan away from completing this style of retrofit on a regular basis.
With that exception, Song said he and his team fully embrace LED technology, especially the newer aspects. "Print shops can sometimes be slow to embrace new technology," he said. "They want to do a great job and avoid letting the customer down, and because of that, they may pass on new or first-adopter-type tech. At Titan, we do our research, we test, then we implement." For instance, to celebrate their partnership with the Spurs, Titan completed a one-of-a-kind, voice-controlled sculpture for the team president's office. The unique piece features strip LEDs fit inside and is set with a Philips Hue wireless lighting system, so the user can turn the lights on or off with a simple voice command when paired with voice-activated hardware, such as Amazon's Alexa. The president liked it so much that he asked for another that stands in the players' hallway as they make their way onto the court. Now it's two-of-a-kind.
UNLIMITED – EXCEPT IN SIZE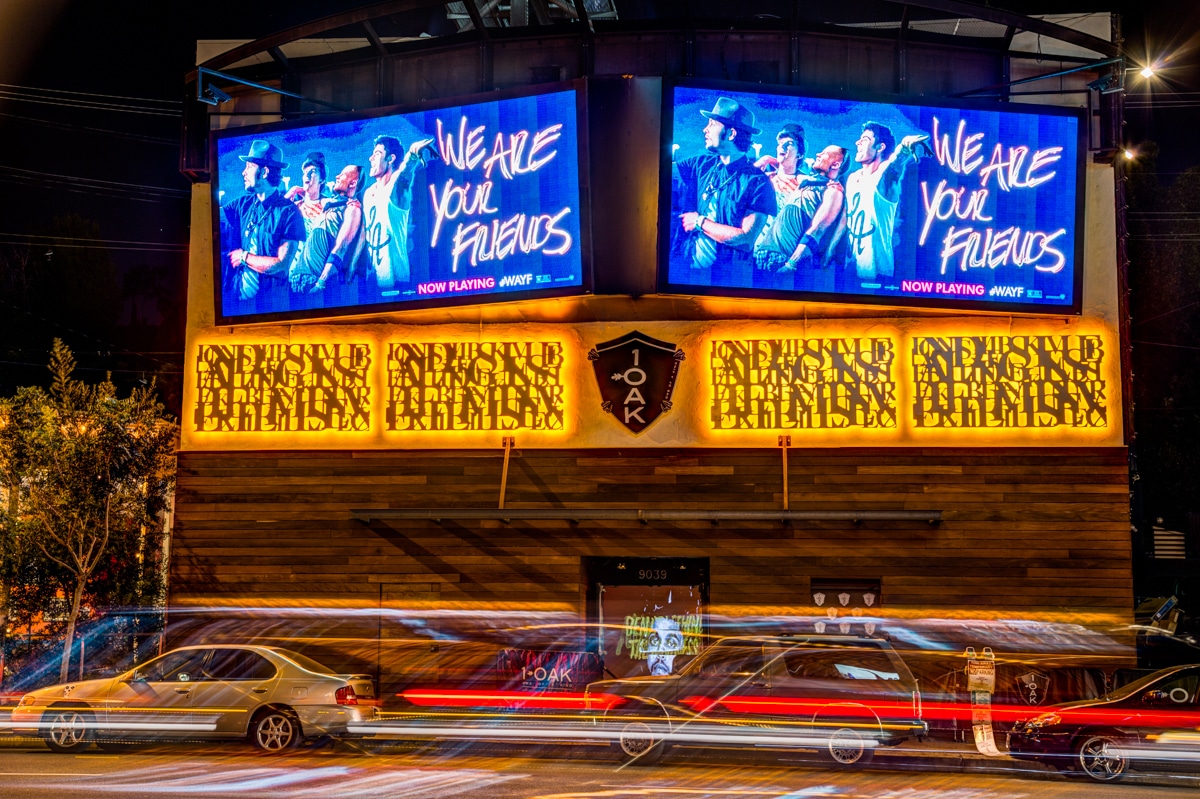 Ruben Cielak, owner of Tako Tyko Signs & Lighting in Los Angeles, has been in the business for more than 30 years. Originally a sign repair company, Tako Tyko has grown into a trusted, full-service, manufacturing and install giant in the LA market, handling everything from design, engineering and permitting, to a "night patrol" service, where teams go out in the evening to ensure illuminated signs are operating correctly.
"It was difficult to do much with LEDs back in the day," Cielak said. "They were expensive – too expensive – and hard to integrate into custom designs due to their initial size offerings." Now though, he noted, with LEDs being made smaller, lighter and cheaper, the only limitations are creativity and imagination – to a point. "If the manufacturer makes the LED chips 2 in. long by 1 in. wide," he continued, "you have to account for that in your design." This might include adding, adjusting or "fattening" up the stroke of the type in a custom channel or reverse channel sign to allot enough space to fit the LED module. Cielak admitted it can be a struggle between what the client wants and what the technology can do. It might also mean purchasing custom LEDs to fit exact the specifications of a project. That's why Tako Tyko regularly meets with designers and clients to determine the maximum stroke and LED size before they begin production.
Beyond that drawback, Cielak added, you can use LEDs almost anywhere you'd use traditional lighting. And use them Tako Tyko does, blending award-winning design with expert installation to ensure elegant and functional signs. Because, as Cielak asserted, "Before, you needed to be an expert in, say, neon. Not every shop could do it. But anyone these days can use LED. That means you have to be creative to stay ahead of the competition."
Advertisement
IMPORT(ANT) SAVINGS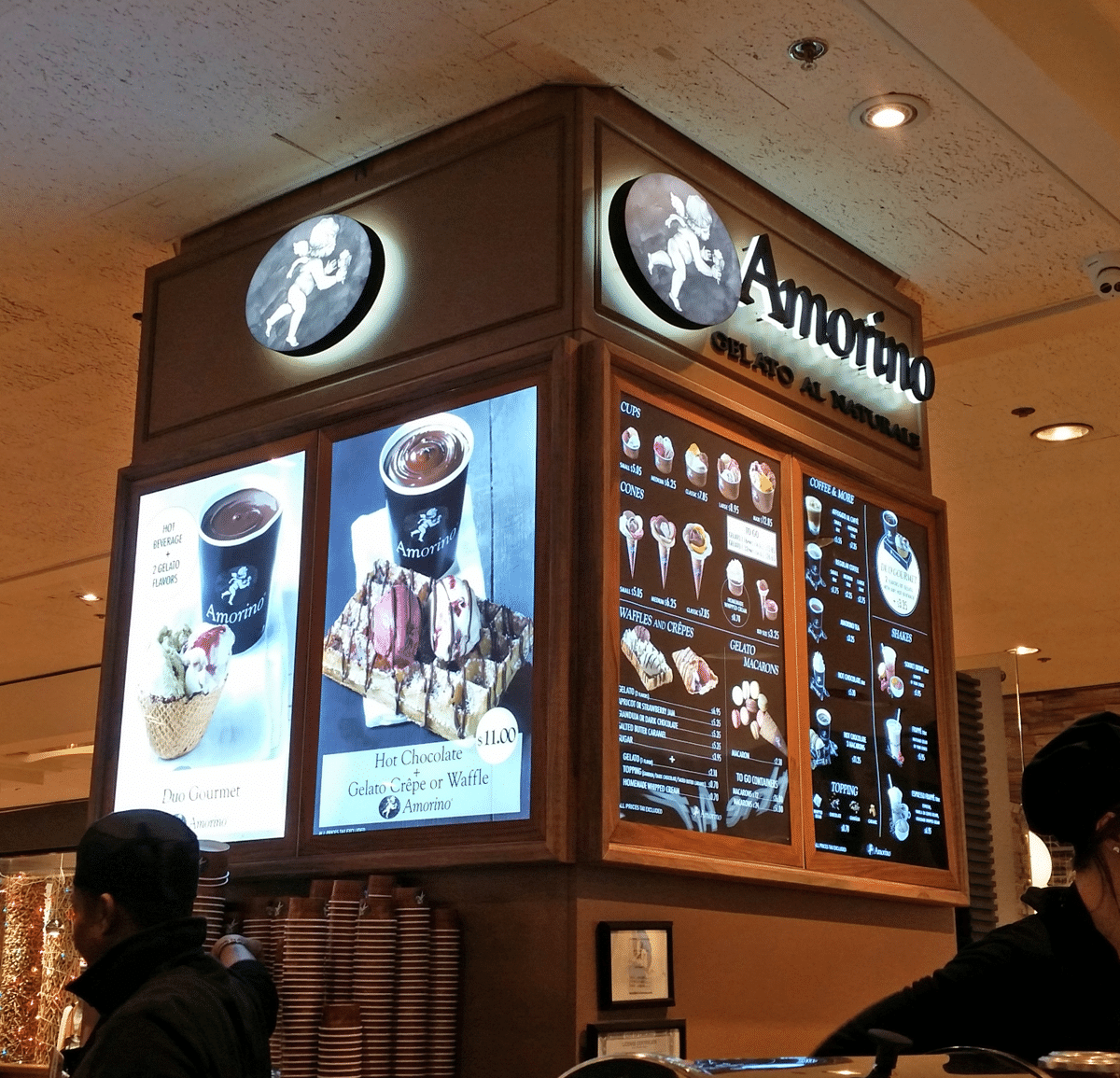 In Chicago, Seung Park, creative director at TFA Signs, has a much different approach to internationally sourced LED inventory. Specializing in electric signs, channel letters, installation, permitting and more, Park and his family have owned and operated TFA for more than 20 years, and have extensive experience, contacts and vendors overseas that they trust with their business. "Most 'brand name' clients we service like Dunkin' Donuts, Subway and MetroPCS provide us with guidelines for selecting materials and lighting," Park said. "And many even have pre-selected LEDs in mind." All of which, he noted, are from US-based lighting manufacturers.
"For these clients, and also for custom pieces, something with custom lettering, logos or non-standard dimensions, we always buy locally," Park said. But, that's only 25% of the projects TFA completes that need lighting. For the other 75% that is the non-custom work? Park said TFA orders LEDs in bulk from overseas to keep expenses to his shop and the clients low. "Cost-saving is the biggest [factor]," he explained. "When you're ordering 20,000 of the exact same white LED modules, you can easily save between $5,000 and $10,000 a month buying from Korea."
But what about quality control concerns, or life expectancy? With as many years as TFA has been ordering this way, Park feels he and his team have their system and standards dialed in. "The overseas LEDs are rigorously tested and inspected, and they have solid warranties," Park continued. For further assurance, Park points to the thousands of satisfied Midwest companies TFA has worked with over the years. His only advice? "If you've never ordered internationally before, there can be a lot of pickles with shipping, customs and more, so make sure you do your homework. But after buying a few times, you'll get the feel for it."

SPONSORED VIDEO
Find it here! ISA Sign Expo 2023
Whether you're looking to grow your business or advance your career, ISA International Sign Expo® 2023 is the only place to find everything you need to be successful in the sign, graphics, print and visual communications industry.