FastSigns CEO Gains Lessons from Undercover Boss Appearance
Monson tours four franchises in disguise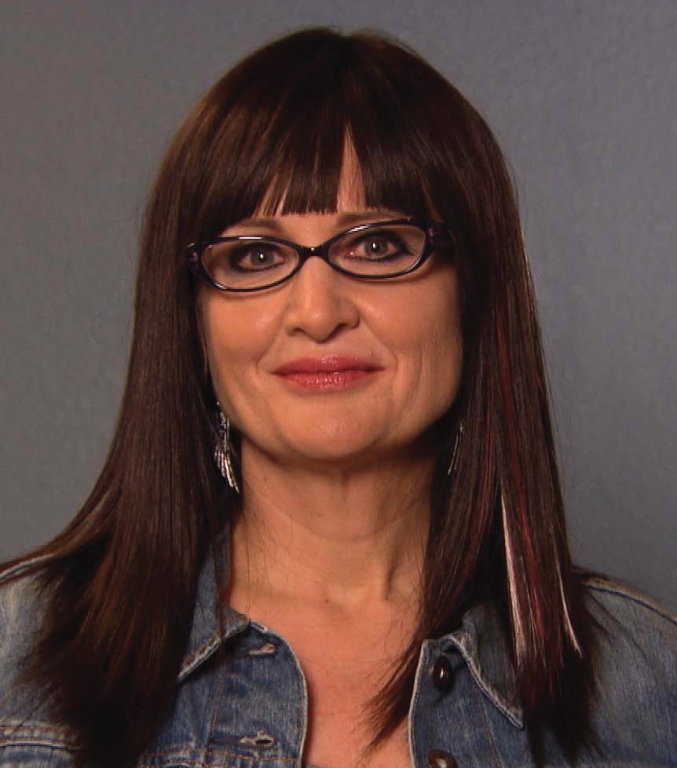 The sign industry has been frequently forced to fight for its place at the table. During World War II, shops had to sacrifice manpower and materials to the war effort. During the 1970's energy crisis, John Lamb and other industry stalwarts compellingly testified before Congress to ensure that signage wasn't scapegoated for creating an undue strain on energy consumption. Thanks to their efforts, the industry wasn't subjected to austere regulations.
In that vein, Catherine Monson, CEO of Carrollton, TX-based signshop franchisor FASTSIGNS, provided a tremendous service to the sign industry by choosing to appear on the May 4 episode of CBS' Undercover Boss. On the show, a company or organization's chief executive goes incognito as an entry-level employee and gains a firsthand look at what frontline employees encounter in daily operations.
Monson and the FastSigns leadership team embraced the opportunity, and, according to AC Nielsen's ratings for that evening, more than six million viewers tuned in on that Friday evening. Not only did they see Monson in a very authentic, compassionate light, but they also observed hard-working, conscientious employees and managers at four busy franchise locations.
Seemingly since antiquity, the industry has labored under the unfortunate perception that signmakers are light-hearted, unprofessional joke-crackers – or, even worse, the town drunks. Fortunately, Undercover Boss conveyed the reality of signmakers' professionalism and attention to detail in providing powerful, cost-effective advertising.
Here's a look at how her appearance on the show occurred, and what Monson learned from the experience.
Background
Monson overcame growing up in a broken home (which she unflinchingly discussed at the show's beginning) and excelled during her 28-year career at Sir Speedy and PIP Printing, where she rose to the position of regional operations manager. Monson thought she'd remain there for her entire career – until she received a call about the CEO position from the private-equity firm that owns FastSigns in Fall 2008.
"Coming from a printing background, some of the technical knowledge carried over," Monson said. "But, the scale of projects is more far-reaching. A lot of education was required to become knowledgeable about channel letters, routing and engraving. But, I've found the sign industry to be exciting and dynamic, and I never looked back."
Advertisement
Last September, CBS representatives approached Monson about appearing on Undercover Boss. She acknowledged the many factors to consider when making the decision: "I think it worked in our favor that I'm a woman. Among 39 prior episodes, I only counted five female bosses. Whenever you take on a high-profile opportunity, there are risks. What if your employees appear lazy or undedicated in front of a national audience? What if I would become uncomfortable in front of the camera? And, I had no say in what centers would be profiled. But, ultimately, the exposure far outweighed any concerns."
The network arranged to film Monson's shop appearances in December. They created the guise of filming a pilot episode for Second Chances, a fictitious reality show. The show's producers gave Monson license to create her own alter ego. She unleashed her playful side in creating her show persona: Louise Steely, a raven-haired – with matching painted nails – "rock chick" with a wardrobe comprising mostly denim, and a checkered past.
"I go to a lot of rock concerts, so this was a great chance to let that side of my personality show," Monson said.
With a fully developed character and plot, she began crisscrossing the country. Monson noted, "I only knew where I would be going a couple of days in advance, so there wasn't time to scout out each shop and gain prior insights about them."
Also, to gain quick familiarity with the shop workers, she had to prepare herself to ask probing questions. She said, "I'm used to speaking in the public and meeting a lot of people. But, it's always a challenge to get people you've just met to feel comfortable talking to you. Above all, it's important to listen."
St. Louis
On her first stop, "Steely" met Jenn Helferstay, who manages a St. Louis-area franchise. Rather than meeting her in the shop, Monson met her at a jobsite to take measurements for a pole sign. To avoid arousing suspicion, Monson perfected Steely's flakiness – she complained about the cold weather, showed excessive interest in a stray cat prowling nearby, and asked Helferstay if she believed in reincarnation.
Advertisement
"The producer noted during this segment that I spoke and stood differently," Monson said. "Once the cameras rolled, I found it was pretty easy to get into character. I'm not into cats and reincarnation, but I thought that's what would interest Louise, and rolled with it."
For their next task together, they visited a boxing gym, where the customer wanted window graphics
to create a wow factor for passersby. Here, Monson left Louise behind (except for the garb), and spoke persuasively to gain the customer's trust to pursue the project. After discussing Jenn's passion for bowling – she attended college on a bowling scholarship – while driving, they went to a local alley to bowl a few frames.
During her time here, Monson gained a valuable nugget. Jenn complained that the franchise's marketing materials didn't create sufficient sales impact. Monson said, "This was another key reason I went on the show: to learn what our franchisees thought was lacking, and how I could best help them."
Austin
For her second visit, Monson and the crew visited Sheldon Bright at an Austin, TX center that serves as a central production unit for three area FastSigns locations. Louise's appearance didn't faze Bright; on camera, he quipped that "we keep it weird in Austin." However, when it came time for her to man the production table and weed vinyl to decorate flat, aluminum signage, her lack of experience was evident.
"I gained a whole new appreciation to what our front-line employees do every day," Monson said. "They're required to have extensive material and production knowledge, and work with very tight deadlines."
After Monson worked at the weeding table, Bright introduced her to the stomp shear, which the shop uses to cut metal. Again, the diligence required for daily shop operations was underscored as she labored to make cuts.
Advertisement
However, Monson's most significant education manifested on two fronts. First, Bright expressed his dissatisfaction about FastSigns' website, specifically the absence of a "make-your-own-sign" interface for customer use. Also, Monson learned of the ponderous medical expense he'd sustained because of his then-fiancee's lung cancer – and his challenges prior to that as a single father.
"You think your own life's struggles are bad, but it's truly humbling when you hear about the troubles in others' lives," she said.
Culver City, CA
Here, Monson worked with Gary Nava, who handles a center's production and installation (after a daily, two-and-a-half-hour commute from southern L.A.). He indoctrinated her by having her apply vehicle decals with a felt squeegee. Although the decals had been printed on air-release media, she struggled to apply them without bubbles (further proof that even new-generation media requires training to install).
In between her struggles with vinyl application, she learned about Gary's remarkable life. As a teenager, he'd been involved with gangs and arrested several times. But, seeing his mother's anguish inspired Gary to find a better path. He'd become involved with a church and found a fruitful vocation making signs.
She discovered Gary's extreme hardships – his home had been foreclosed on that day, and his church's financial difficulties had driven it to the brink of extinction. In front of Monson and rolling cameras, he sat on the curb in front of a car dealership, where they were applying window graphics, and wept.
"I could've easily misjudged the book by its cover," Monson said of Gary (and his multiple tattoos). "But, I found him to be a very kind, hardworking man. His struggles really stuck with me. I felt that we hadn't provided him with enough training, and that challenges he faced made me realize I should do all I can to make our company a better place."
Phoenix
Her visit to Scott Koehler's Phoenix-area franchise created a potential hurdle. She'd previously visited there, and also had dinner with him and his wife. Even in disguise, Monson was afraid he might recognize her.
However, this wasn't her only hurdle. She had to overcome her fear of heights when Scott asked her to join him in a bucket truck to drill holes to create a pattern for installing channel letters on a second-story wall.
Monson said, "It was a good chance to overcome a phobia. Once I got up there, it wasn't that bad. The drill was heavy, but it was manageable, and I became acclimated to the lift's height."
As Koehler worked with Monson, he spoke lovingly of his daughter, as well as his wife, who has MS. They're unable to have children, and he expressed feeling blessed with his adopted daughter. And Koehler spoke about working 60 hours a week and how the time away from family affected him.
"He voiced his primary concern about the company, which was the lack of training," she said. "Not all centers provide the same types of services, so there's an opportunity to provide all of our employees with the training necessary to provide a complete line of services to our customers."
The reveal
Monson brought the employees and franchisee featured in the show to Nellie Gale Equestrian Center, where she liked to spend her spare time horseback riding when she lived in California. She awaited them dressed in her regular professional attire; they were predictably surprised to learn her identity.
She promised to address the noted shortcomings with the company's marketing materials, website and training program. Additionally, she bestowed five-figure sums to each to help with their qualify of life: a vacation for Jenn; funds to help Gary find housing; a subsidy for Sheldon's family medical bills; and a college-fund contribution for Scott's daughter.
"Gary's already been to our headquarters for a week of training, and used the money to fund a program for the youth of his church," Monson said. "And, Jenn was able to get away for an Alaskan vacation of her dreams."
She continued, "Probably the greatest thing I took away from this whole experience was that I need to make more time for me. Being successful in your job is important, but it can't completely define who you are. In addition to being good for me personally, I think it's been good for our company, and for our industry. I've received a lot of positive feedback – even from our competitors."