If She Can Automate It, She Will
Anita Morrish has figured out how to simplify decision-making in all aspects of her life.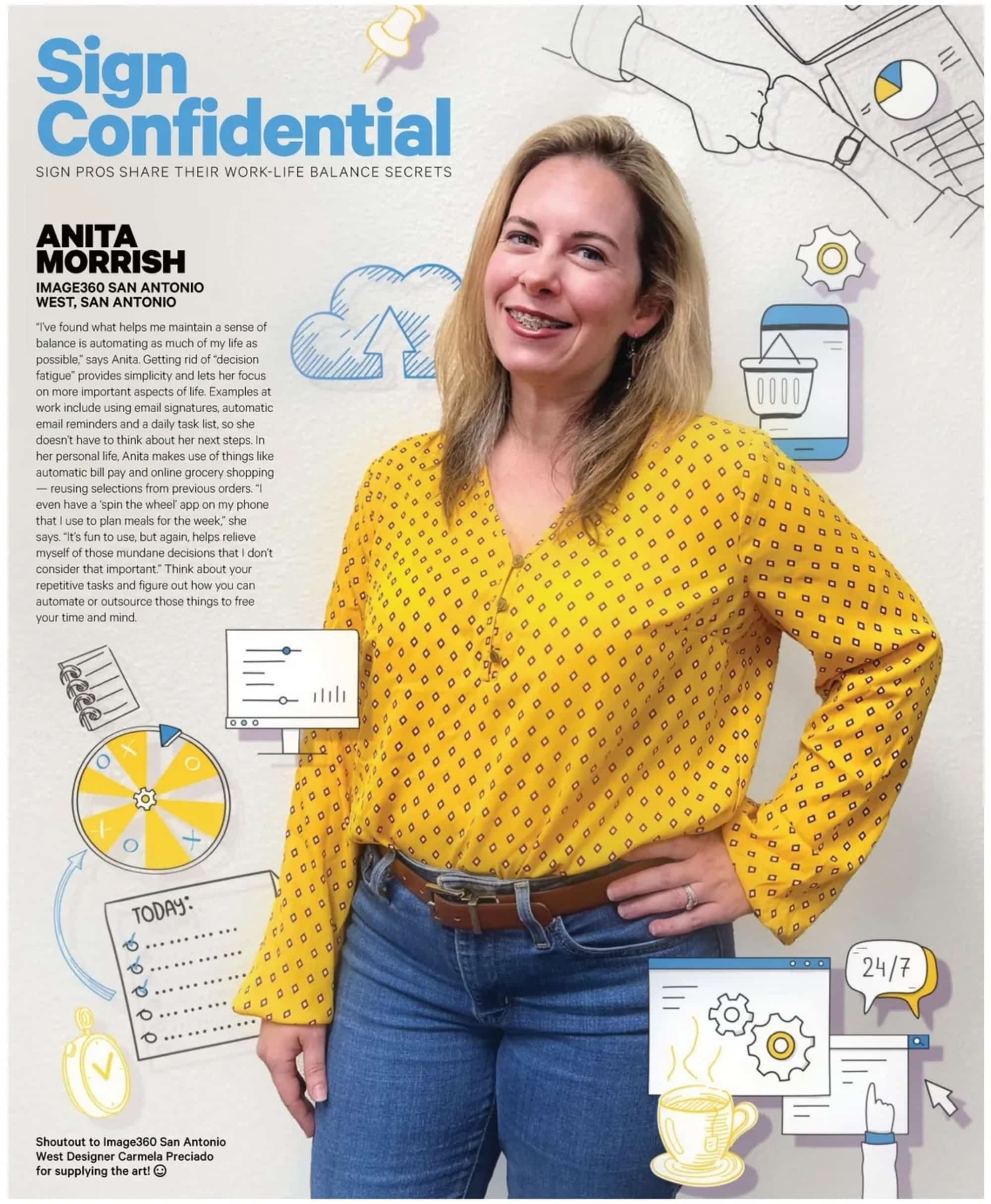 Anita Morrish

Image360 San Antonio West, San Antonio
"I've found what helps me maintain a sense of balance is automating as much of my life as possible," says Anita. Getting rid of "decision fatigue" provides simplicity and lets her focus on more important aspects of life. Examples at work include using email signatures, automatic email reminders and a daily task list, so she doesn't have to think about her next steps. In her personal life, Anita makes use of things like automatic bill pay and online grocery shopping — reusing selections from previous orders. "I even have a 'spin the wheel' app on my phone that I use to plan meals for the week," she says. "It's fun to use, but again, helps relieve myself of those mundane decisions that I don't consider that important." Think about your repetitive tasks and figure out how you can automate or outsource those things to free your time and mind.
SPONSORED VIDEO
Find it here! ISA Sign Expo 2023
Whether you're looking to grow your business or advance your career, ISA International Sign Expo® 2023 is the only place to find everything you need to be successful in the sign, graphics, print and visual communications industry.