Most Signshops Allow Staff to Take Mental Health Days
Do you or Don't you:

Even some owners/managers themselves take an occasional day off just to reset.

QUESTION:
Do you allow yourself and/or your staff to take mental health days?
Yes:
69%
Fostering an environment where the importance of mental health is highlighted gives employees the space to recognize when they hit a wall or are having internal struggles and know we support their taking a day to try to reset and "Woo-Sah…" —

Jonathan Elam, Creative Sign Solutions, Statesville, NC

It is not encouraged, but if someone is struggling and either they ask or we see it, we always give whatever time is necessary. —

Harold Pedley, Sign Engineering, San Juan, PR

If an employee is needing some time to re-gather, we understand. As an owner it's hard to do for yourself, but we would rather accommodate a good employee than lose them as long as they don't take advantage of this option. — Joe Dale, Denron Sign Co., Downingtown, PA

I have the freedom to take care of kid business, or go off and do what I want to during the work day, and just tell customers I'm on a big job. —

Louise DiGiacomo, Signs of Art Graphic Design, Philadelphia

Staff is always given the time they need to be healthy. [We] also have an employee assistance program to help as needed with mental health issues. —

Matt Brasel, Indigo Signworks, Brasel, ND

I am very productive most days, but sometimes a day or afternoon off is like a pressure-relief valve. It helps feed productivity. —

Peter Poanessa, Keene Signworx, Swanzey, NH

Allow, but I never seem to take one for myself. —

Gary Gower, Jr., G&L's Sign Factory, Bethlehem, PA
No:
31%
I'm not opposed to it, but it has not been an issue for us. —

Keith Myers, Sign-On Enterprises, Burkburnett, TX

Issue has never been raised by our staff. —

Todd Sallas, Coastal Signs & Graphics, Slocomb, AL

Not specifically. All our time off is lumped into paid time off (PTO) regardless of the reason. —

Rochelle Letourneau, Security Signs, Portland, OR
Advertisement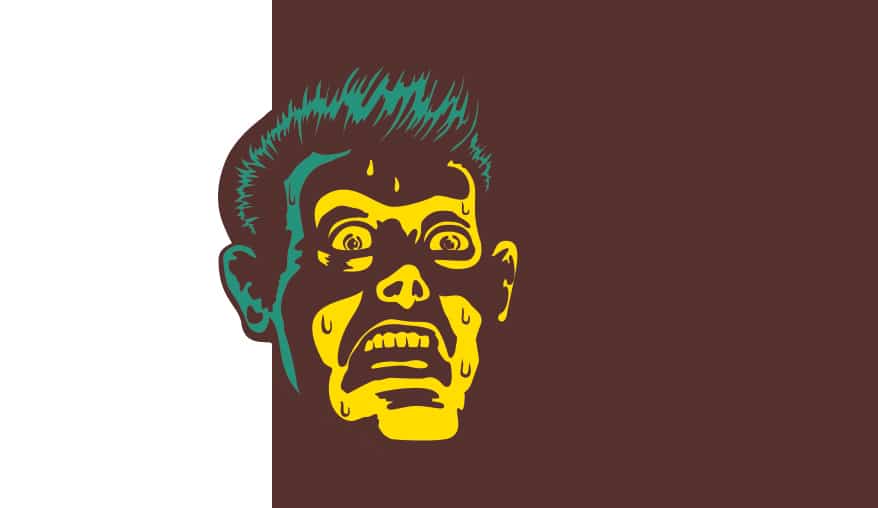 QUESTION:
In general, are you more or less anxious now than when you entered the industry?
Significantly more
22%
A bit more
29%
About the same
19%
A bit less
14%
Significantly less
16%
We'll have more on anxiety in the sign world in our lead article for the June issue.
ONE QUICK QUESTION:
What is your main source of anxiety?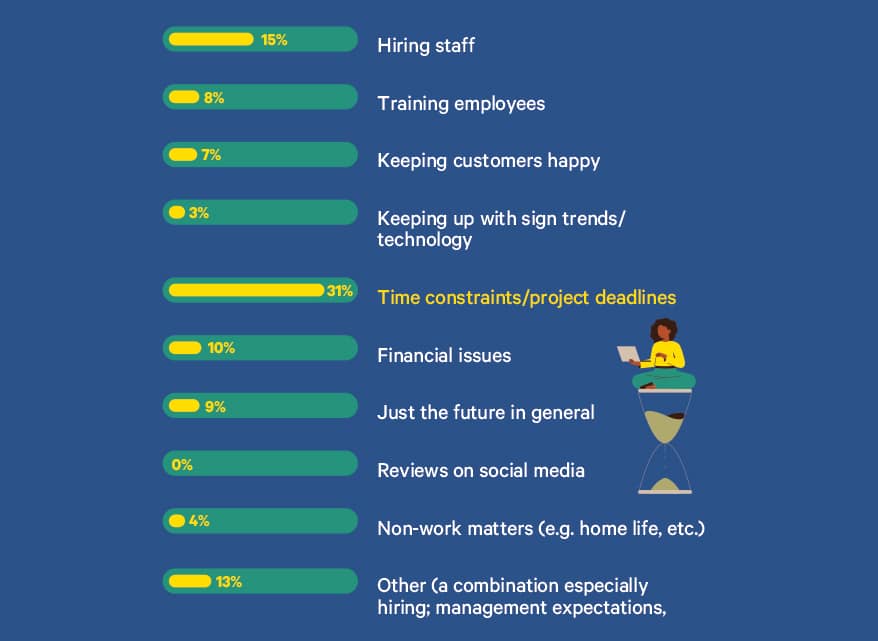 What's the Brain Squad?
If you're the owner or top manager of a signage and graphics company in the US or Canada, you're invited to join the Signs of the Times Brain Squad. By taking one five-minute survey each month, you will receive access to some of the industry's freshest data on sales — including your fellow members' comments on what's selling and what isn't — and can make your voice heard on key issues affecting the sign industry. Sound good? Sign up here.
Advertisement
SPONSORED VIDEO
Find it here! ISA Sign Expo 2023
Whether you're looking to grow your business or advance your career, ISA International Sign Expo® 2023 is the only place to find everything you need to be successful in the sign, graphics, print and visual communications industry.