Networking, Vacation Requests and More Manager's To-Do Items for April
Go over "elevator scripts" with your staff.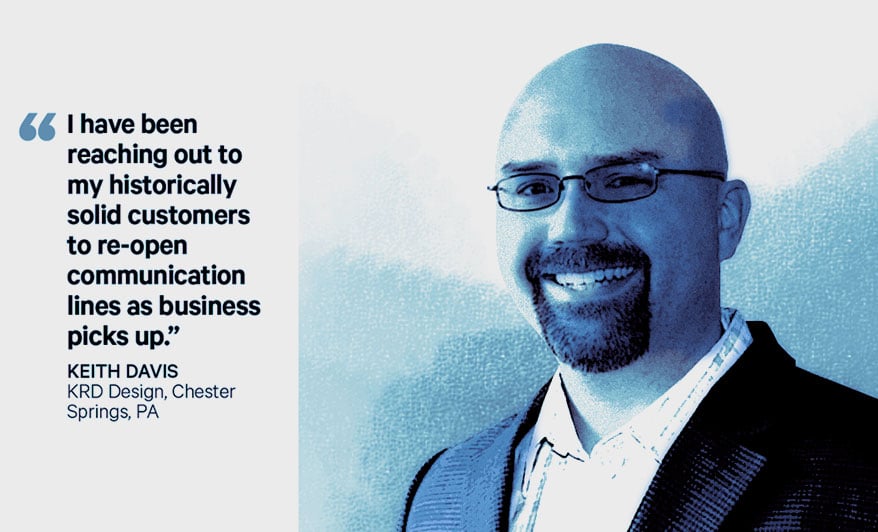 Mar. 29-April 4
TECHNOLOGY Everyone complains about the distractions of digital technology, but then they let just every app on their phone buzz and flash at them all day long. This week, turn off all your notifications (with the exception of web-connected smoke alarms, of course.) You can always check manually on the hour.
SHOP ENVIRONMENT As part of your spring cleaning, take a moment to evaluate your shop's restrooms. Are they in need of a fresh coat of paint, new faucet, or updated artwork? Clients pay attention to these details!
April 5-11
EDUCATION Grab the notes you took during all those educational sessions at the ISA Sign Expo and start implementing some of the great ideas you learned.
April 12-18
MARKETING According to our recent survey, nearly 90% of Signs of the Times Brain Squad members don't do their own taxes. That should leave you with plenty of time and energy to capitalize on this week's tax deadline with a special "tax-refund special" on business signage and branding packages.
NETWORKING How connected are you to your local business community? Learn about membership and meetings of your local Chamber of Commerce, Rotary Club and any other local merchant associations. (You can even find local business events on more socially-focused websites like meetup.com.) Attend a few events, and see if there's an opportunity for you to share trends in business branding and signage technology at a future meeting.
April 19-25
MARKETING What is your "elevator script?" Everyone on staff should be able to give a "knock-your-socks-off" one-sentence description of what they do for a living, and where they do it, when asked by a total stranger.
STAFF Ask employees for their summer vacation requests. And while you're making a roster, block your vacation time as well.
April 26-May 1
MARKETING Brush the cobwebs off your old marketing files. Revisit successful promotions from the past and see if others deserve a second look.
FINANCIALS Review your cash-flow projections. It looks like a strong year, but it's easy to run into a mismatch between cash coming in and what you owe your vendors.

SPONSORED VIDEO
SureColor R5070 and R5070L | Consistent, High-Quality Signage Printing
Achieve consistent, repeatable color for high-quality signage, including banners, adhesive vinyl, wallpaper and more, with the robust, reliable SureColor R5070 and R5070L 64-inch roll-to-roll resin signage printers. Learn more.