A Noble Endeavor
Mac Pohanka dishes on his circuitous route to the sign industry, Noble Signs' steadfast values and more.
YOU'RE FROM WESTERN MASSACHUSETTS and went to college in Iowa. What led up to your co-founding a sign company in Brooklyn?
Noble Signs co-founder David [Barnett] and I were friends in college, and then roommates. We hit it off pretty quickly, talking about comic books and music, and we bonded over our love of publishing. The summer before our senior year, we both had internships in New York City. We went back to school and graduated two months before the [economic] crash. At that point the publishing industry, especially in New York, was tanked. We went different directions. I worked at a decorative hardware studio doing faux painting, gold leafing, resin casting and sculpting. My dad built furniture, so I've been doing finishing work most of my life and learned to paint houses when I was 10 or 11. I also started with a [film] production company to do lots of miniatures, puppets and weird stuff for music videos.
That's interesting.
I learned most of my fabrication [techniques] from that process. When you're working on film sets, you have to build stuff incredibly quickly. I learned to improvise really well and take paper concepts and turn them into physical forms. A friend of a friend, who was a bar manager, knew I was a solid fabricator and that David did graphic design, and he told us that [a management group was] opening a new bar. He wanted us to take the Kentucky Gentleman whiskey label and do a logo flip of it for this bar called Fulton Grand, and then to make a sign of the logo. We made that sign out of recycled furniture, and did the design and the sign for $500 [laughs].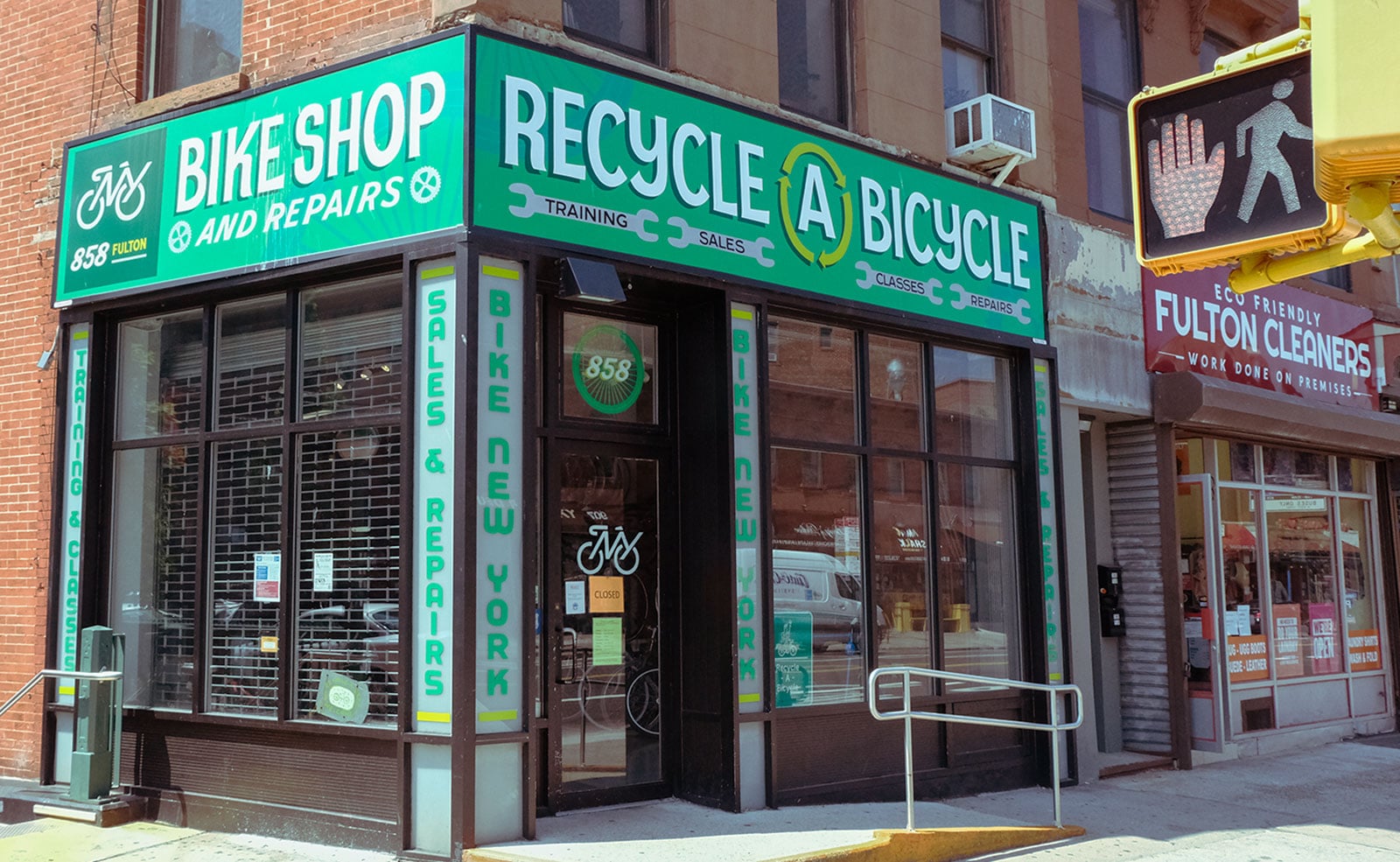 Advertisement
Wow!
The owners of the same bar group that owned Fulton Grand reached out to take an existing bar that they had, Amsterdam Ale House, and a new bar they were building, Third Avenue Ale House, and build a unified logo that could work for both of them. And to do full branding. Once we completed that project, we saw this was good source of revenue for us that could potentially turn into something bigger. By the end of 2013, we were a full company.
I had moved into an apartment in Brooklyn that was a first floor-second floor with a big basement. I cleared out the basement and realized it had a vent shaft in the back. We bought an explosion-proof fan, cleaned up the space and built a proper painting studio. We worked out of that space for five years. We were able to grow the company very organically. This April will be two years in our new place, which is a 3,500-sq.-ft. industrial space in east New York.
That's a lot of history to digest.
It's not a short answer because we didn't come up through the signage industry. We met great, older New York sign people who always pointed us in the direction of other people who could help us. Like finding licensed sign hangers or people experienced in fabricating heavy-duty signs.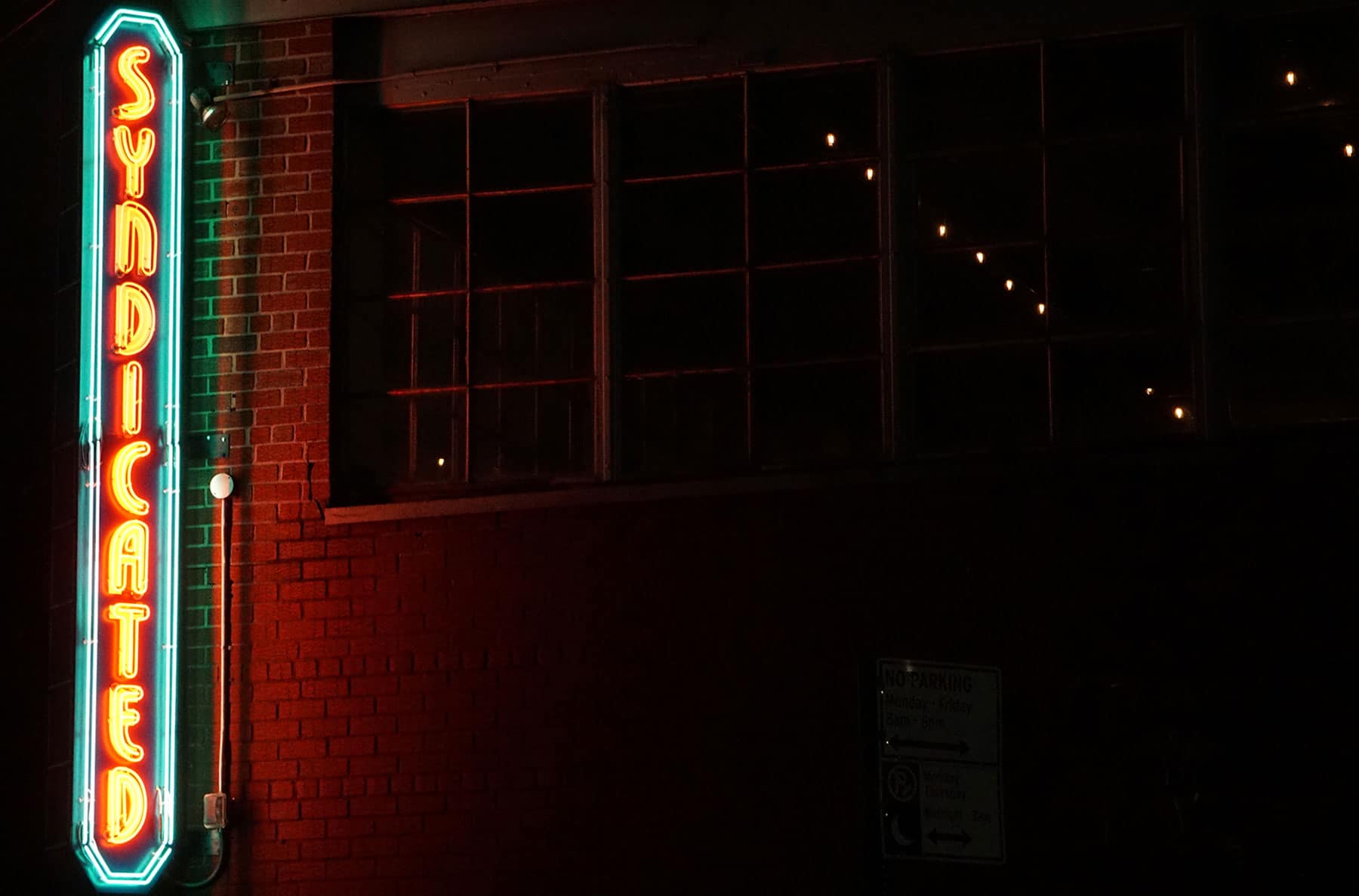 Advertisement
One of Noble's design principles is that "design should always start with a pencil." Why?
If we're working on something conceptual, we'll pull references for a few hours and then David and I will sit down. I sketch what I think will work for form, especially if we're going to do something that's a strange shape, and we'll photograph the building from key viewing angles, not just head on, and print the photos out and work on tops of buildings and think about shapes, viewing angles, that kind of stuff. We've always tried to be aware of balancing the utilitarian and the aesthetic aspects of signage. We find that starting simple and building up from there leads up to a better final product.
Why does Noble generally not use fonts or vinyl?
We don't like applying vinyl and the way it looks. And it doesn't last, at least in New York. Outside, you have five years max, inside maybe seven. None of our favorite signs from around the city have vinyl on them. From growing up in a craftsperson household – and David grew up in a family where both parents worked in the printing industry – the longevity and the quality of the work is very important to us.
In terms of the font stuff, we think hand-designed type looks better, and you get to skip all the spacing errors that the computer will lead you to. The other part of it is because we do design in-house, we don't want anyone to take a logo that we made and type it out on their computer. We want our signage and our design work to build value for our clients and ourselves. We don't want it to be something that's replicable.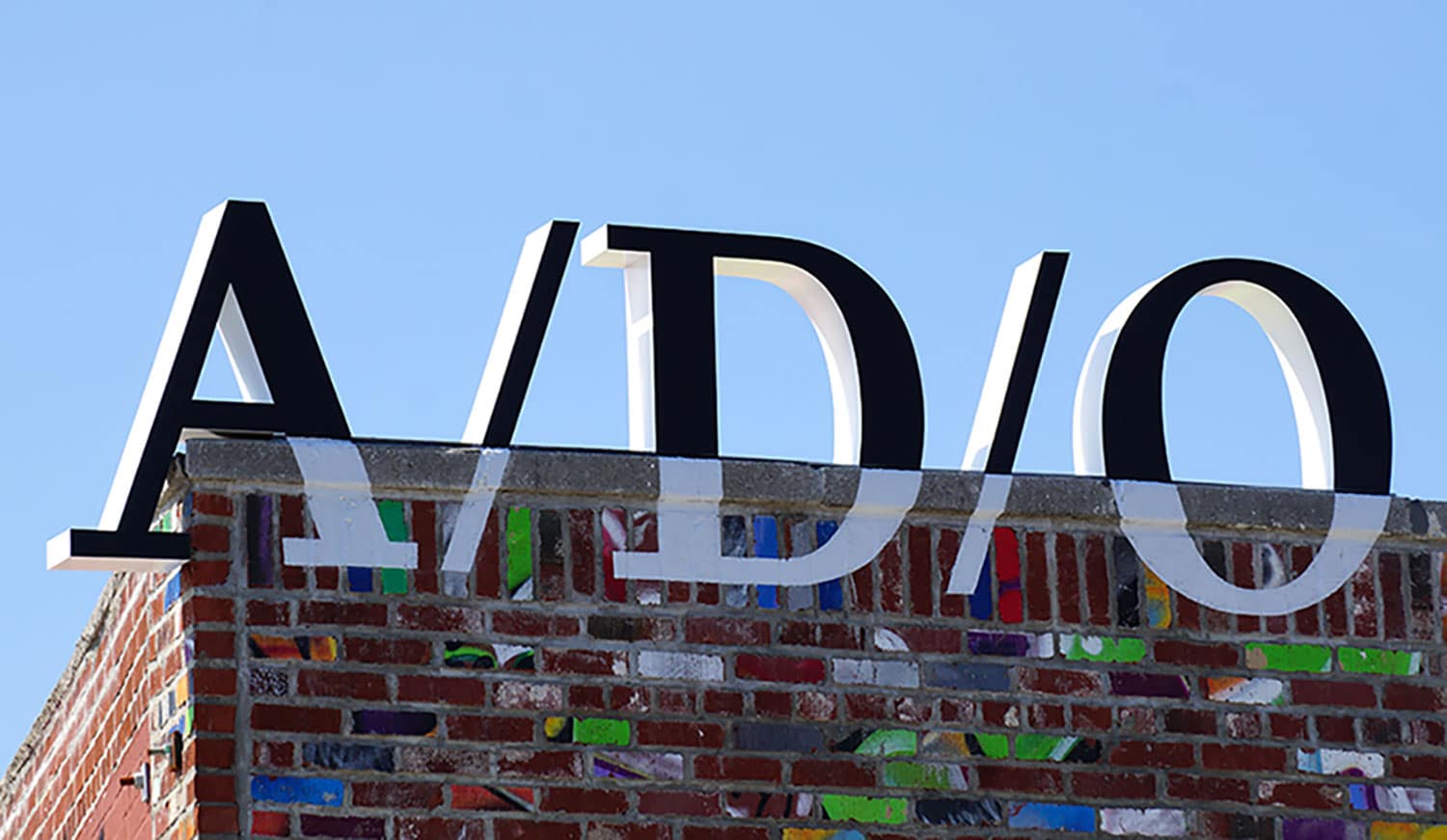 Advertisement
What does the future hold?
Leading into the pandemic, we had more employees and work than we ever had before. It was a bummer to put that stuff on pause. We've still gotten to do great work, but like everyone, we're just working at a slower pace. Assuming everything goes to somewhat like it was before, I think the future for us is going to revolve around building out our internal fabrication capabilities and getting to focus more on doing bigger signs that we design and build ourselves.
This interview has been edited for length and clarity.
SPONSORED VIDEO
Find it here! ISA Sign Expo 2023
Whether you're looking to grow your business or advance your career, ISA International Sign Expo® 2023 is the only place to find everything you need to be successful in the sign, graphics, print and visual communications industry.