Real Deal Reaches a New Peak with "High Rise Horror" Case
"I was hooked," one reader said of the scenario.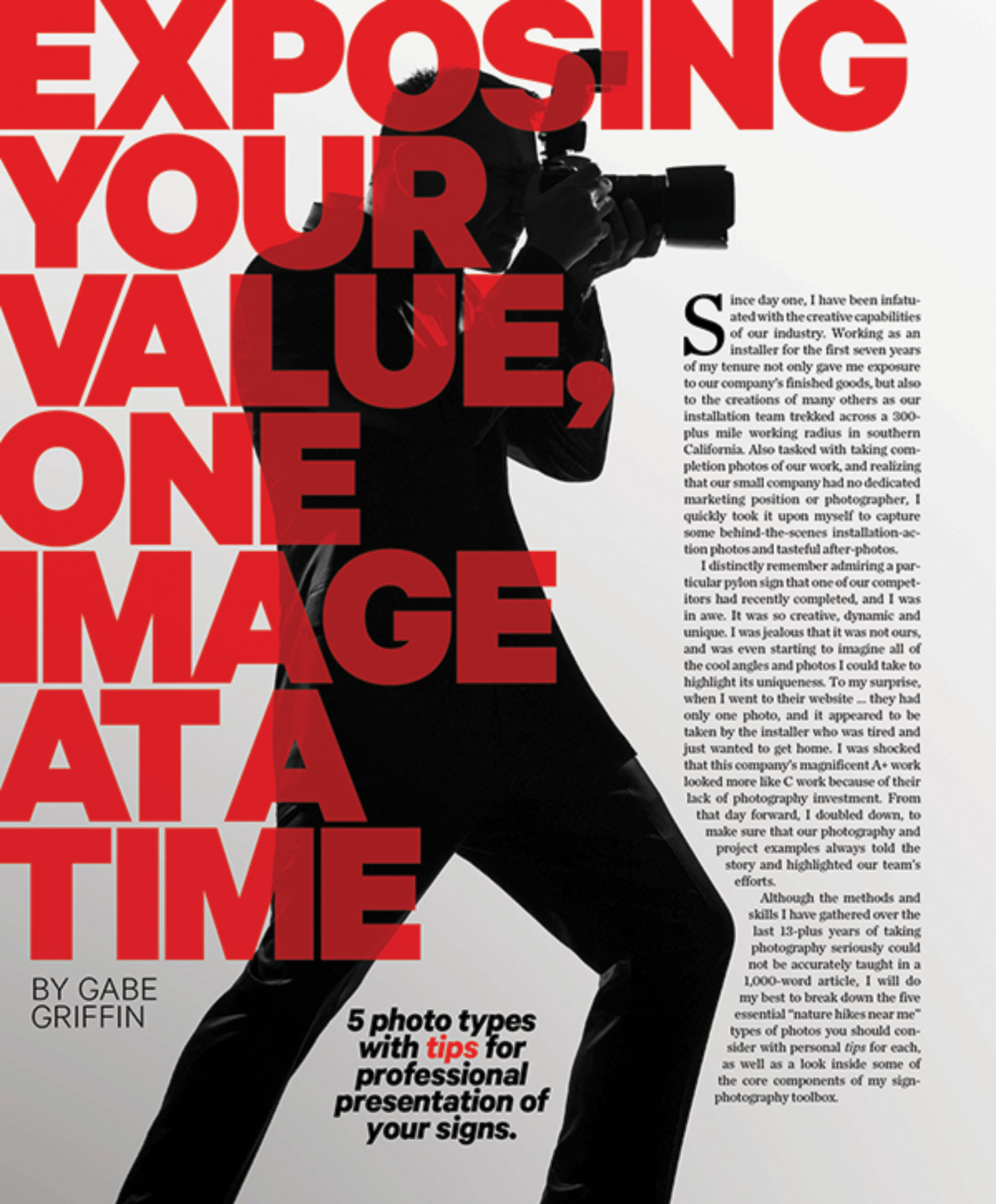 On The Magazine and Recent Articles…
Thanks for the article on photographing your signs. It is out of our budget to use a social media company to do this for us so it's up to us…these tips will help! (See St, January 2022, page 18.) —

Steve Roark, Stripe-It, Florence, SC

Love the article about channel letters! Informative! Beautiful work by the companies included. Equipment and creativity are key! (See St, December 2021) —

Jenny Collins, Widmer Sign Co., Scranton, PA

We absolutely love SOT and the content you provide is excellent! —

Derek Atchley, Atchley Graphics, Columbus, OH
Real Deal Readers
I enjoyed reading the "High Rise Horror" along with the responses to the potential actions. (See St, December 2021) Having to occasionally handle very difficult installs, it is a great reminder to listen to the concerns of our team and discuss all those possibilities with the client. We need to cover our bases to prevent these very difficult issues from occurring. We had an accident this summer where our top-notch installer dinged a 3 x 5-ft. ACM panel of a building. The repair cost more than the channel letter set. —

Tom Dunn, Metro Sign and Awning, Tewksbury, MA

I was hooked reading Real Deal. I was also relieved that it wasn't an actual project, although it is a real possibility. —

Tim Ward, Sign Solutions, Frederick, MD
Story Requests
[I would] like to see more of the articles such as the sandblasted signs and material geared toward the small shop. Keep up the good work. —

Jerry Clark, Sign Design of Westline, Westline, PA

[I'd like to know] when to produce in house vs. sub out. It can be a difficult decision due to the high costs of equipment for producing in house, but profits can increase with in-house production. —

Melvin La Pan, Fastsigns of Augusta, Augusta, GA
---
REACH OUT! We always love to hear from you. Send your Inbox letters to us at [email protected].
SPONSORED VIDEO
Epson SureColor Printers | Partnering for Success with SkinzWraps
"Everything we have here has an Epson label on it because it's just simply the best." Whether printing vehicle wraps, signage or commercial wallpaper, SkinzWraps trusts Epson SureColor printers to consistently deliver vibrant, professional-quality large-format prints with amazing depth and color.