Sign Confidential: Nick Prentice
Sign pros share their work-life balance secrets.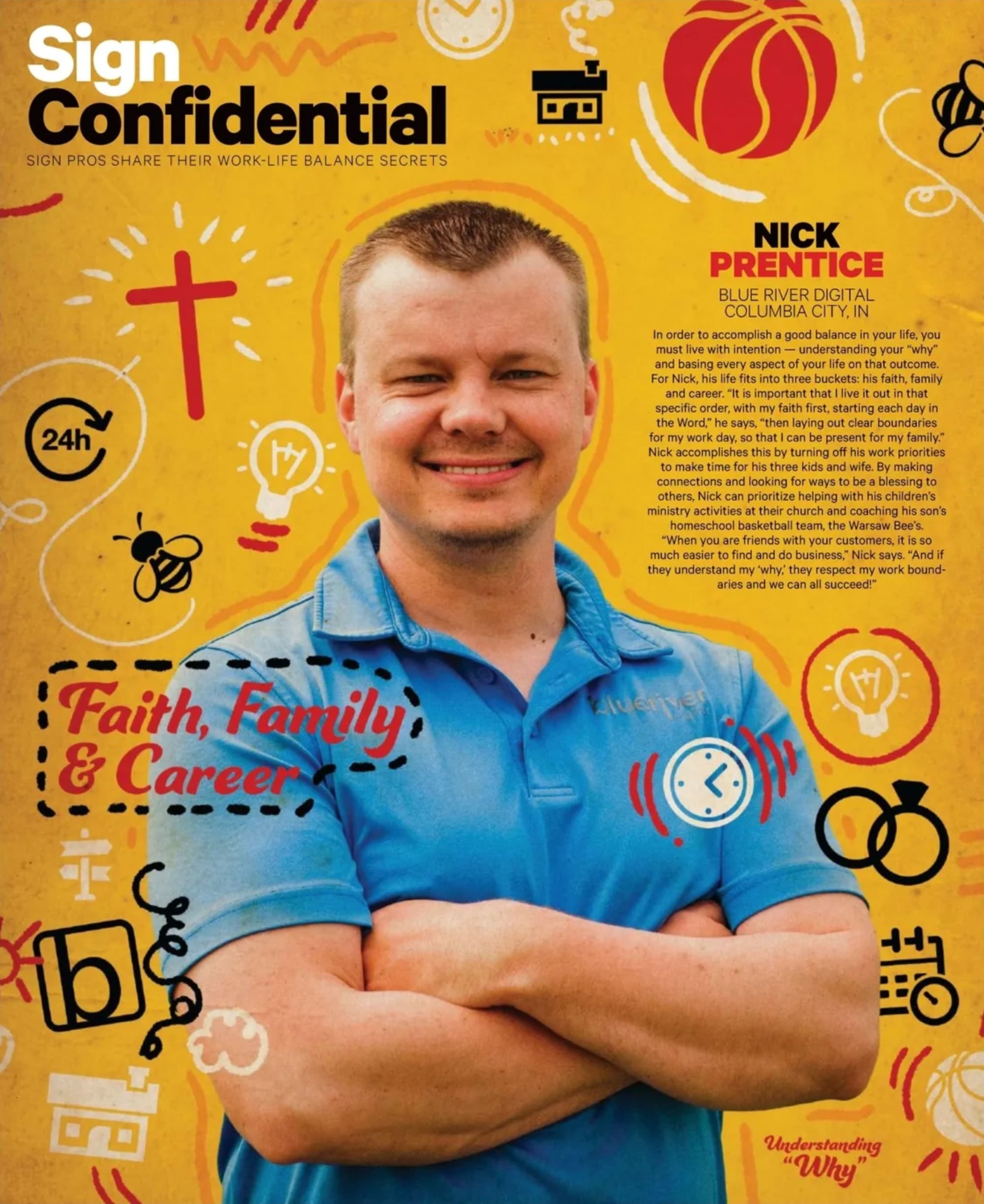 Nick Prentice

Blue River Digital Columbia City, IN
In order to accomplish a good balance in your life, you must live with intention — understanding your "why" and basing every aspect of your life on that outcome. For Nick, his life fits into three buckets: his faith, family and career. "It is important that I live it out in that specific order, with my faith first, starting each day in the Word," he says, "then laying out clear boundaries for my work day, so that I can be present for my family." Nick accomplishes this by turning off his work priorities to make time for his three kids and wife. By making connections and looking for ways to be a blessing to others, Nick can prioritize helping with his children's ministry activities at their church and coaching his son's homeschool basketball team, the Warsaw Bee's.
"When you are friends with your customers, it is so much easier to find and do business," Nick says. "And if they understand my 'why,' they respect my work boundaries and we can all succeed!"
SPONSORED VIDEO
Epson SureColor Printers | Partnering for Success with SkinzWraps
"Everything we have here has an Epson label on it because it's just simply the best." Whether printing vehicle wraps, signage or commercial wallpaper, SkinzWraps trusts Epson SureColor printers to consistently deliver vibrant, professional-quality large-format prints with amazing depth and color.