Signmakers Do Not Merely Make Signs
Some creations can do more for a community than they were intended to do.
I GREW UP NEAR Avenue 57 and Monte Vista, only two blocks from the Highland Theatre in Highland Park, CA. Long before I found my love for signage, I would stare out my duplex apartment's bedroom window at night and wonder, "Why won't the theater just fix the lightbulbs on the rooftop sign?" It read something like "H GHLAN TH AT E" as I would squint my eyes to try to blur the rest of the letters into appearing lit.
Fast forward 20-something years and guess what? Not only did I become a signmaker, but I now understand why the Highland Theatre among many other businesses (historic or not) often neglect their signs. Surprise! It's rarely the lack of money and more the lack of priority and interest.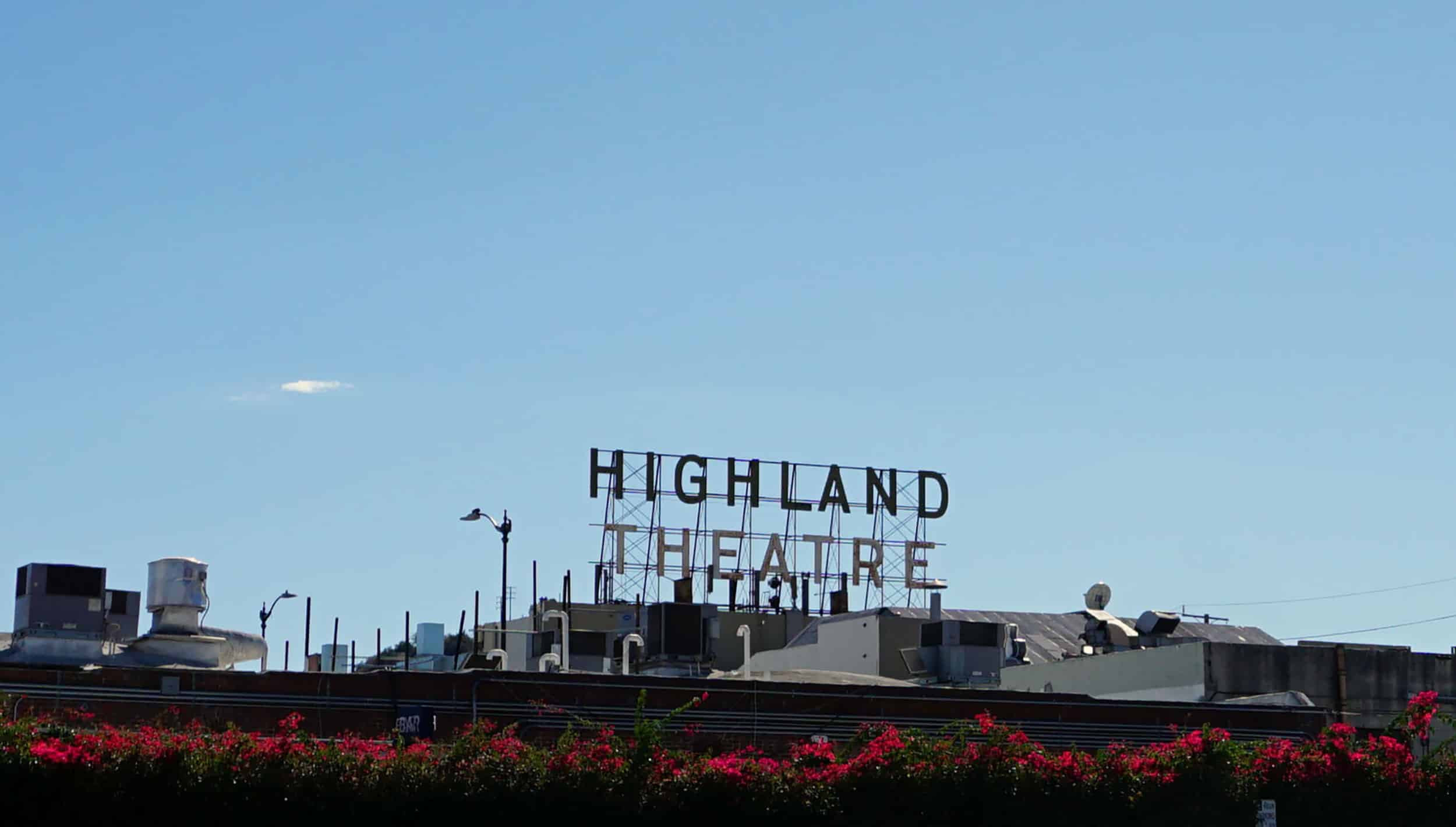 The Highland Theatre was designed by noted theater architect Lewis A. Smith in 1924. Lewis created other landmarks throughout Los Angeles as well, such as the Ritz Theatre, Beverly Theatre and Vista Theatre. After intensive research — or should I just say many hours on Google? — sadly, I found that the Ritz and Beverly have been demolished, but thankfully, the Highland Theatre was registered as a national landmark in 1991 and remains standing today.
In 2011, many residents of the community felt the same desire I had as a kid to light up the sign again, once and for all. So much so that one individual donated all 502 lightbulbs required as part of a community project to restore the rooftop sign back to its former glory. Someone finally prioritized repairing the sign, and the result was surrounding businesses blooming and a general beautification of the neighborhood. It gave Highland Park a new sense of safety and hope.
As I've mentioned in a previous column, marquee signs/open-faced channel letters require a significant amount of consistent maintenance, especially due to oxidation (see ST, April 2022). Of course, cleaning/changing 502 bulbs wasn't a feasible long-term plan, leading to retrofitting the letters with LED lighting four years later.
Advertisement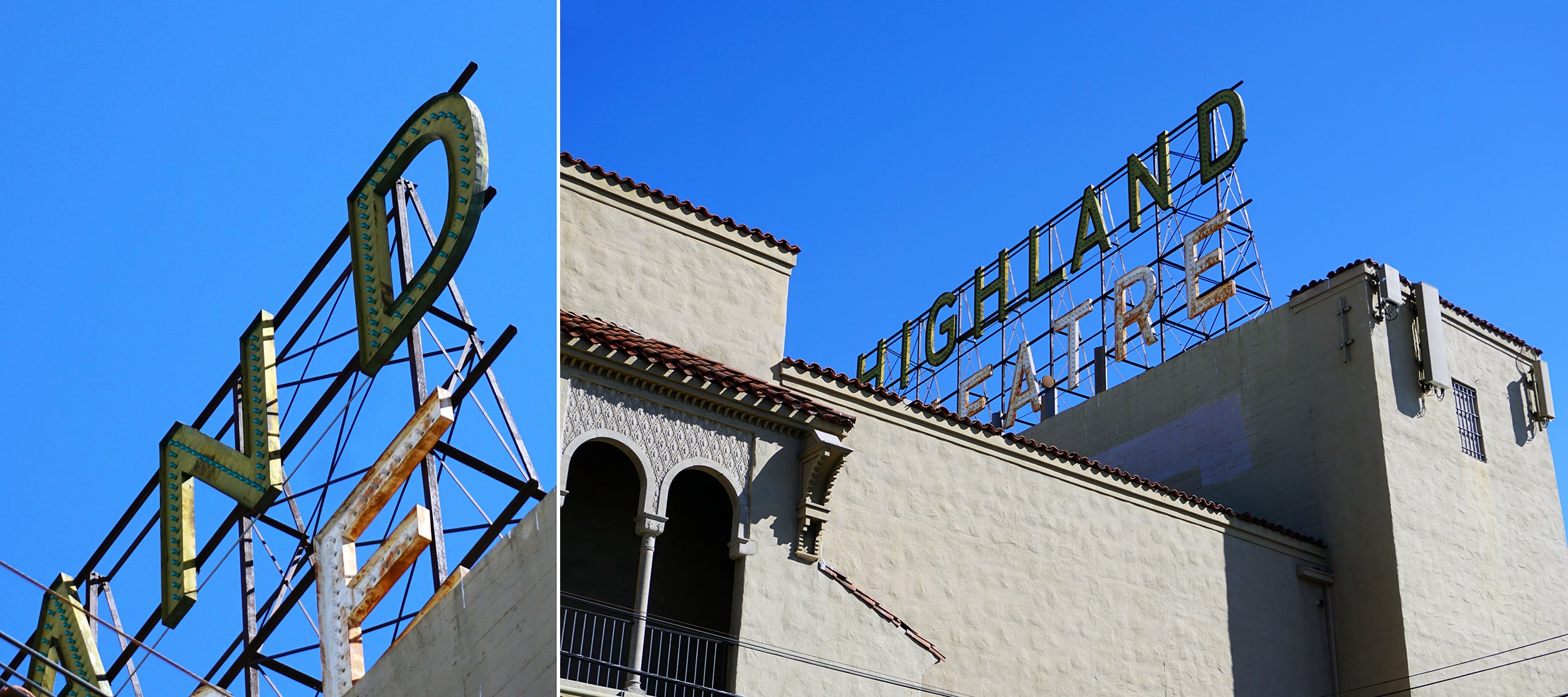 Oftentimes, signage marks a sense of new development; other times it instills a feeling of "home" and ties in with stories we all love — for me, hanging out with friends watching a $3 movie while enjoying $1 popcorn. Is this what makes a historic sign so special? And should it continue to be protected and cared for? I think so.
The Highland Theatre is approaching the end of a 99-year contract in February 2023. The location is officially up for sale. (Wait, if it sells, because I wrote this, I expect 10%, ha!) Although the building is a historic landmark, the interior can still legally be converted into offices, a shopping center, studios, etc. We shall see.
While the building may not continue to be a theater, I hope the 10-ft. letters live on for as long as they can in their original location. This nearly century-old sign is a way to honor our community, our childhood stories and the forgotten signmakers who have no idea their work made history.
PHOTO GALLERY
(6 IMAGES)
Advertisement
SPONSORED VIDEO
Epson SureColor Printers | Partnering for Success with SkinzWraps
"Everything we have here has an Epson label on it because it's just simply the best." Whether printing vehicle wraps, signage or commercial wallpaper, SkinzWraps trusts Epson SureColor printers to consistently deliver vibrant, professional-quality large-format prints with amazing depth and color.