Splurge for a Game-Changing Printer, Separate Sales from Project Management and More Business Boosters for May
Plus, why it pays to Goof Off.
CUSTOMERS

Show and Tell

1 Seth Vargas, Sleight of Hand Signs (Oakland, CA), recommends using iPads to share images of your designs with customers. "I am able to seamlessly take a small thumbnail, digitize and blow it up for a large job, and also give clients a picture of the color deck I'm thinking," he says.
MANAGEMENT

Everybody Focus

2 "Get the project management off the sales plate," advises Adam Brown, Sign Effectz (Milwaukee). "Salespeople cannot hone their sales skills with all the distractions of PM work. Focus on their responsibility to get the commitment of money, then move it to PM or operations." To help streamline the process, fellow Brain Squad member Michele Bortree, Stonetree Signs & Graphics (Asheboro, NC), recommends getting "a great job tracking software — not [one that's] complicated though!"
PRODUCTS

Household Remedies

3 When a product isn't suiting your needs, stay open to alternatives. "We do a lot of awnings and that means sometimes we have to eradicate the graphics to get translucent white copy on dark color backgrounds," explains Ben Phillips, Phillips Signs (Seaford, DE). The fluid Phillips Signs has always used is expensive and eats through vinyl gloves quickly. It "also makes your hands very cold, almost to the point of making them ache," he writes. "I have tried to find something else that works and … finally found it. Goof Off in the gallon can works great and is a third of the price of [that other product]."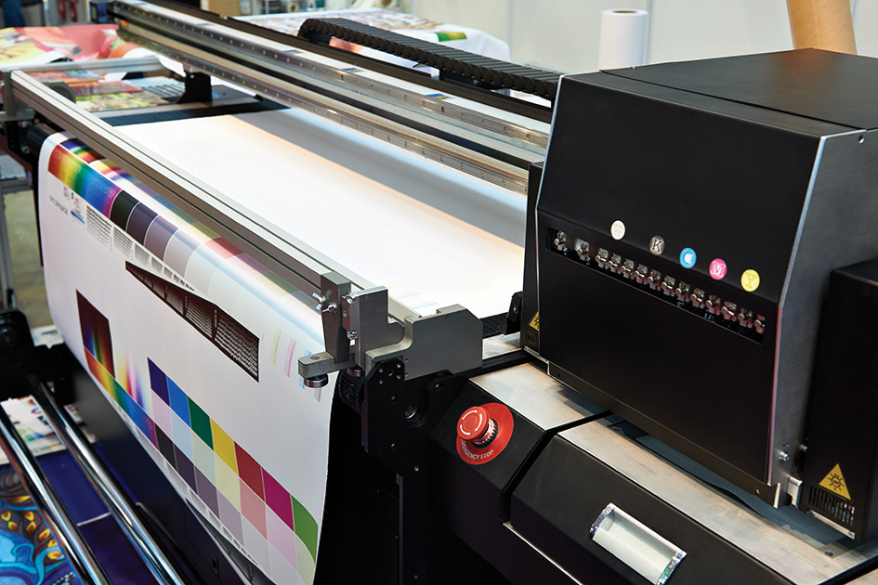 PRINTING

Invest for Success

4 Want to increase productivity in your print department? It may be time to upgrade tools. "New equipment makes a difference, especially full-color printers," says Rob Skelton, Fantastic Signs (New Smyrna Beach, FL). Geoff Orlick, Quality Designs (Campbell River, BC, Canada), also praises the power of updated tech. "We recently bought a Mimaki flatbed … game changer!" he writes.
INSTALLATION

Takes a Village

5 "We've learned that when we have a reasonable-sized job to do on location it's always done faster and better if we send the whole crew out to do it," writes Catherine Bacot, Wraps For Less (Orlando, FL). Her shop used to send only one or two team members, and as a result the job would take multiple days, materials would get messed up and they'd often need to reprint or start over, she recalls. "Now when we have a big project, we leave the shop stuff behind for the day, send everyone out to the location and get the job done in a quarter of the time with a quarter of the problems."
SURFACE TENSION

Duck Syndrome

6 Does it ever seem like most of your sign business peers are cruising along, achieving at least a modicum of success effortlessly while you're thrashing madly just to stay afloat? There's no easy fix for your struggles, but there is a name to describe what you're feeling: "duck syndrome." It's inspired by the way a duck appears to glide ever so smoothly across a lake, and yet if you were to look under the water, you'd see its legs paddling furiously. The term arose at Stanford University — supposed chilled-out home to some of the country's brightest students. The truth is closer to a workaholic culture of "grind or die," according to an opinion piece in the Stanford Daily. Take comfort. You're not alone.

Advertisement
SPONSORED VIDEO
Find it here! ISA Sign Expo 2023
Whether you're looking to grow your business or advance your career, ISA International Sign Expo® 2023 is the only place to find everything you need to be successful in the sign, graphics, print and visual communications industry.