Sustainability Challenge Issued, and More Reader Comments from Our November Issue
Eco-minded signmaker ponders the future of paint and ink.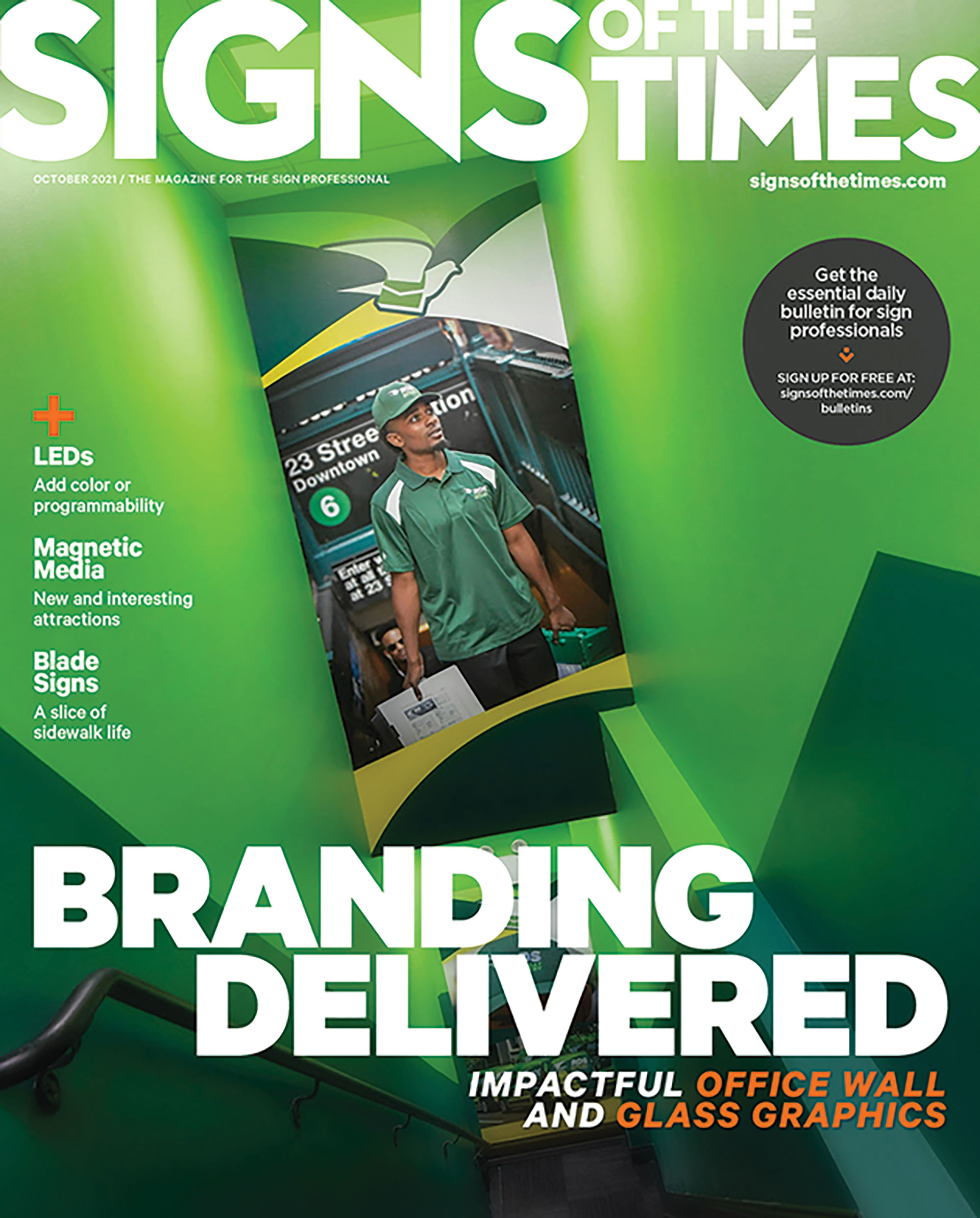 On Recent Articles, Bulletins and Web Posts
Love the articles and the funny sign photos! The photos from Clear Sign's production and article (see ST, October 2021, page 42) for the Palace were great! —

Jenny Collins, Widmer Sign Co., Scranton, Pa

The articles are fresh and relevant, and the new design layout is excellent. Please keep up the great work. —

Earl Walker, Image360 Tucker, Tucker, GA

I think your electronic and print mediums allow me to keep pace with the industry. —

Skip Moore, Bill Moore & Associates Graphics, San Rafael, CA

I look forward [to] the emails and magazine, just [wish that I had] more time to read them. —

Brett Jeltema, Fresh Coast Signs & Graphics, Spring Lake, MI
Reader Request
More on how to build internally illuminated letters in house. —

Jeremy Vanderkraats, Signs by Van, Salinas, CA
Environmental Challenge Issued
Is there any talk at the corporate level of developing a non-destructive form of visual marker? Paint, vinyl, and inks are all incredibly toxic to manufacture, distribute, apply (less so for vinyl), and then remove/clean-up and dispose of at the end stages of their lives. As responses to climate change begin to take governmental form, sooner or later environmentalists are going to figure out just how toxic this stuff is and demand regulations on usage. The industry needs a reasonable non-destructive option. —

Jake Zani, Rule Signs & Graphics, Randolph, VT
---
We always love to hear from you. Send your Inbox letters to us at [email protected].
SPONSORED VIDEO
SureColor R5070 and R5070L | Consistent, High-Quality Signage Printing
Achieve consistent, repeatable color for high-quality signage, including banners, adhesive vinyl, wallpaper and more, with the robust, reliable SureColor R5070 and R5070L 64-inch roll-to-roll resin signage printers. Learn more.