E-Commerce, Social Media and Website
In our inaugural Big Survey, we encountered a significant number of sign companies that wanted nothing to do with e-commerce or social media, and proudly so. "Don't need it," was a common response. They're back for 2023 — and surprisingly — in larger numbers.
45.

Check all the social media platforms on which your company has a presence.
46.

How would you describe the contribution of your social media to trackable job referrals?

Nonexistent

20%

Insignificant (1 to 10%)

38%

Moderate (10+% to 25%)

33%

Substantial (25+% to 49%)

8%

Main source of referrals (50% or more)

1%

ANTI-SOCIAL. A combined 58% describe their social media contribution as either insignificant or nonexistent in 2023, up from a combined 48% last year. Nonexistent alone nearly doubled from 11% to 20%. People, people…!

Advertisement
47.

Who oversees your social media accounts?

Me (the owner/top manager)

39%

Staff member who holds another role

33%

Dedicated in-house social media manager

4%

Family member

4%

Freelance social media consultant

5%

Social media or PR agency

2%

It's a team effort

5%

Other (no one)

8%

CREDENTIALED. More owners/top managers and staff members who hold another role are overseeing their company social media accounts this year compared to last, with the staff members doing it 10% more often now.
48.

Which social media platform is the most impactful for your business (in terms of lead generation and sales conversions)?

Facebook

33%

Instagram

14%

Pinterest

1%

Twitter

0%

YouTube

1%

LinkedIn

11%

TikTok

0%

Snapchat

0%

WhatsApp?

0%

None

33%

Other (Google)

7%

NEVER META. Instagram and LinkedIn added a few percentage points each for 2023 versus last year, mostly at the expense of Facebook.
49.

How much of your total sales happen directly via e-commerce (an online store)?
OFFLINE. Last year we expressed bemusement that 66% of participants made no sales via e-commerce. Well, this year it's more than 75%! We appreciate that most signs are hard to sell purely online, but are there so few sign products that apply?
50.

Which one social media platform does your company currently not have a presence on, but you plan to or would like to start one?

Facebook

6%

Instagram

12%

Pinterest

5%

Twitter

3%

YouTube

26%

LinkedIn

2%

TikTok

21%

Snapchat

4%

WhatsApp?

1%

None

20%
50.

How often would you like your company to update its website?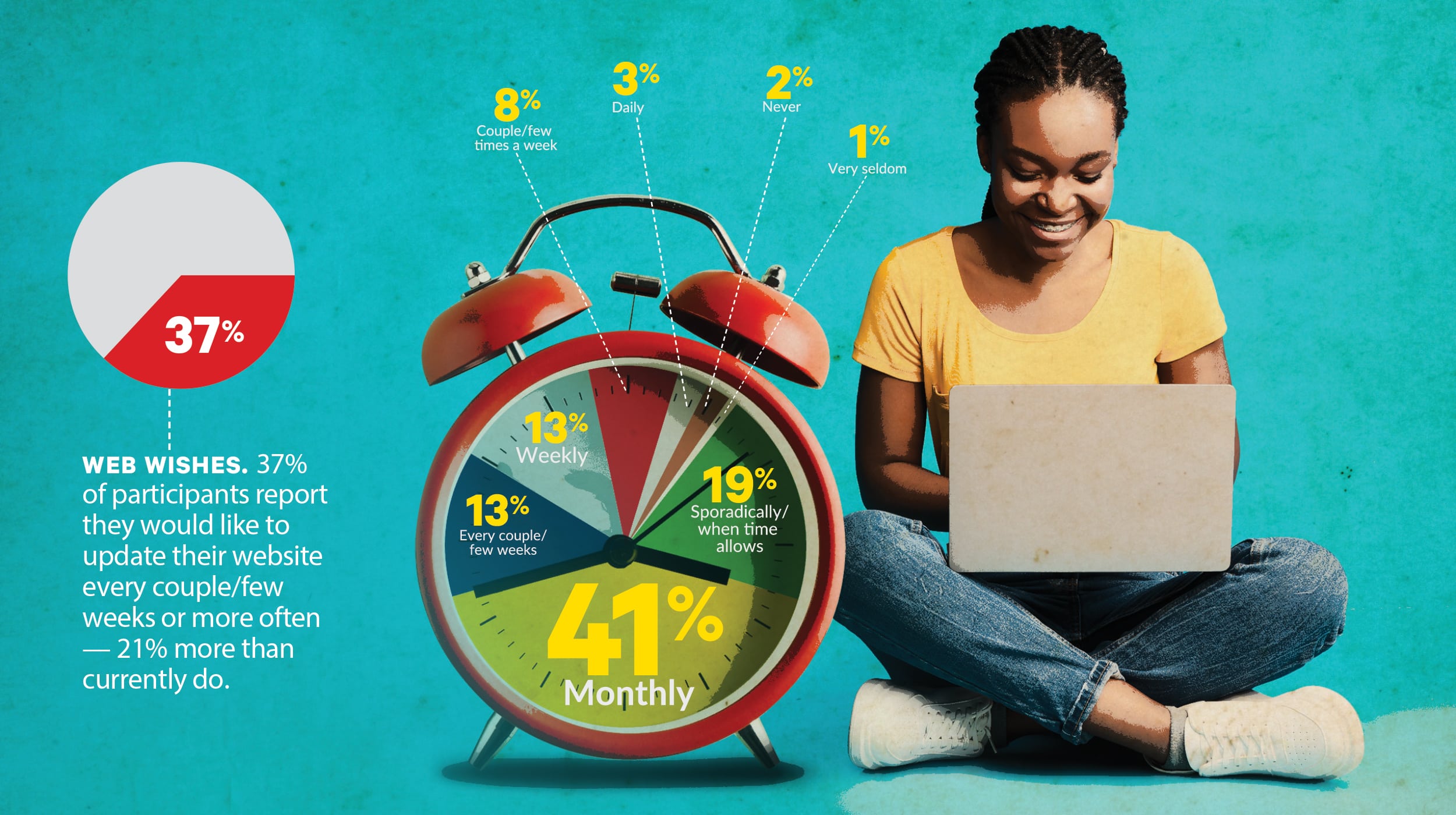 51.

Does your company have its own working website (not just a Facebook page, for example)?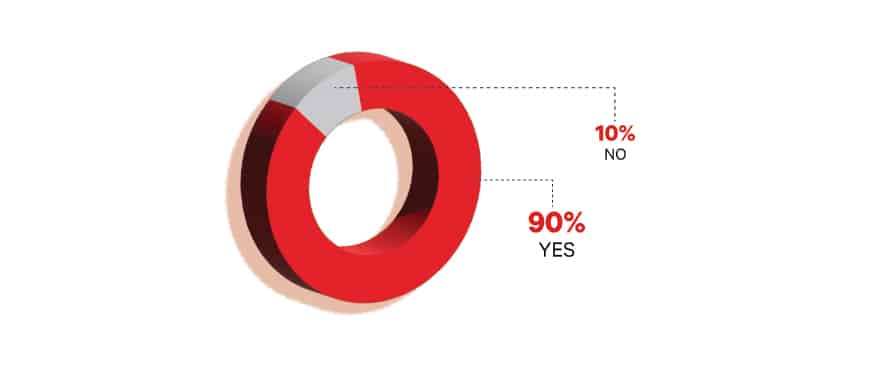 52.

How often does your company update its website?

Daily

1%

Couple/few times a week

3%

Weekly

1%

Every couple/few weeks

11%

Monthly

12%

Sporadically/when time allows

44%

Very seldom

24%

Never

4%

FRESH CATCH. Only about one in six (16%) of our respondents updates their website every couple/few weeks or more often. Sounds like an area ripe for a competitive advantage.

Advertisement
SPONSORED VIDEO
Find it here! ISA Sign Expo 2023
Whether you're looking to grow your business or advance your career, ISA International Sign Expo® 2023 is the only place to find everything you need to be successful in the sign, graphics, print and visual communications industry.