Fast, Not Furious 6
Half a dozen shops put pedal to the metal for these incredible sports car wraps.
"WHEN YOUR CLIENT is a dentist and brings a mouth impression to show you the colors he would like, you know it is going to be a fun project!" said Tony Palmer, owner of Palmer Signs (Roseville, CA), whose shop recently completed a Corvette wrap for Kevin Chang, DDS. "Kevin had a vision of what he wanted. Great custom designs require time," Palmer said. "After spending some time with Kevin, [I, as] our designer was able to capture that vision for him perfectly."
Encore! Encore!
Team Acme (Henderson, NV) designed these wraps for Trophy Performance and their client Henry Marshall, using Adobe Photoshop and Illustrator "a bunch" to create cut- and printed-vinyl overlays, to match existing solid-wrap color material, and for different effects, said Teran Marsell, owner of Team Acme. The shop chose color-change films in combination with its Roland DG TrueVIS VF2-640 printing on white and silver 3M films, with 3M 8518 Overlaminate applied via their Royal Sovereign laminator. "Of course, they liked it so much that we ended up doing multiples," Marsell said.
Advertisement
Doing 360's
"We created the design but had some inspiration with the client on the colors used," said Brent Luther, owner/creative director for Creative Color (Minneapolis), of this and another track-ready 2021 Porsche 718 Cayman GT4 for client Bid360's family. "We used an interesting color pallet inspired by iconic 'Porsche' paint colors," he added. They selected 3M, Avery Dennison and ORAFOL films for this project, cut on the shop's 65-in. Summa S2 T160 plotter, and printed the spot graphics on 3M IJ180Cv3 with their HP Latex 560, then topped with 3M 8518 Overlaminate on their 65-in. AGL Encore laminator.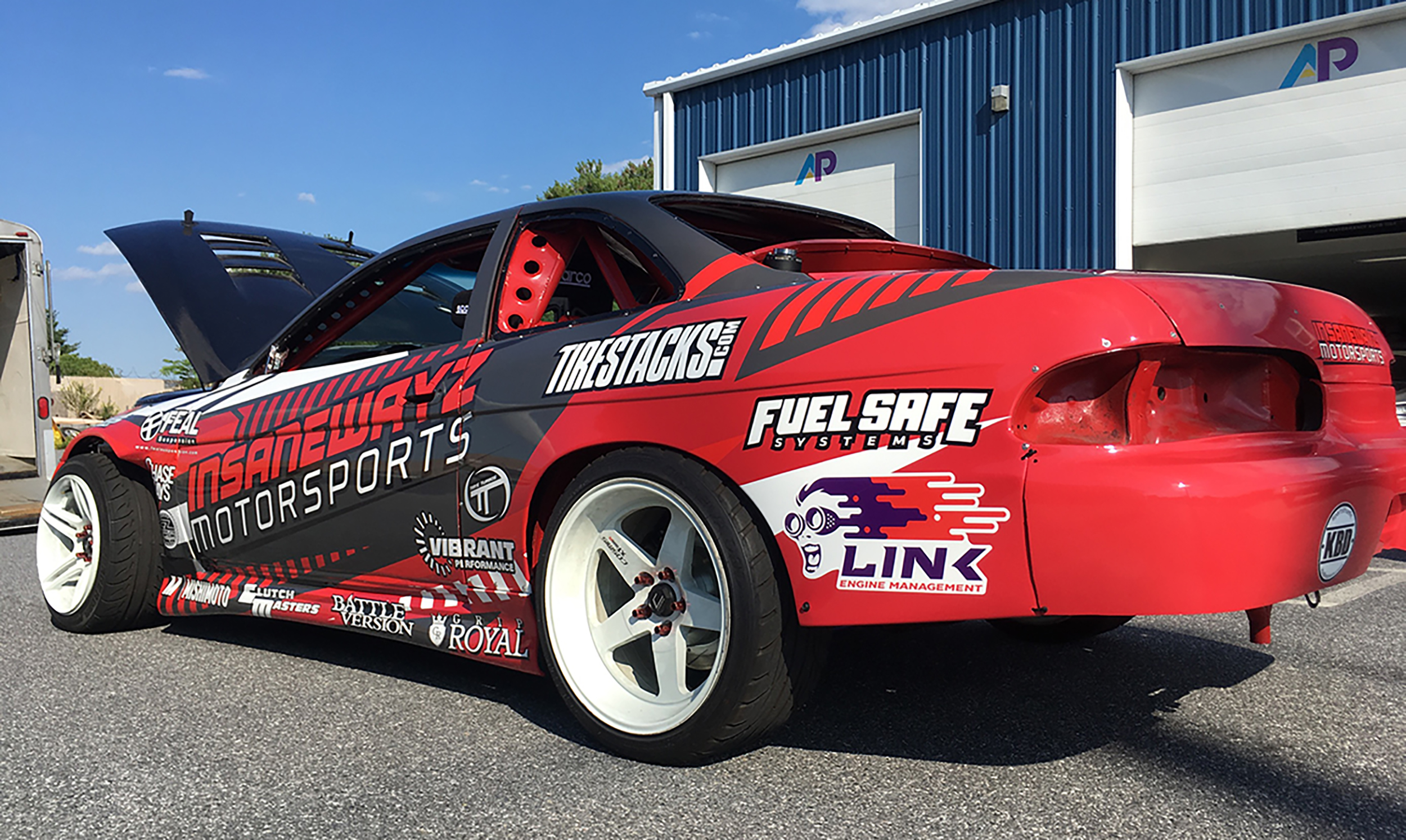 Need For Speed
AP Corp (Sykesville, MD) built this racecar wrap for client Carlos Arrieta, a Formula DRIFT PROSPECT driver. AP Corp output the design, provided by Arrieta, from its HP 570 Latex printer on 3M IJ180Cv3 Controltac Graphic Film, with 3M Scotchcal Gloss Overlaminate 8518G by way of its Seal 62 Pro S laminator. "Carlos was extremely happy with the wrap, so he brought us a second racecar to wrap for his brother, who also races," said Becky Duke, strategic account manager, fleet vehicle graphics.
Blink and You'll Miss It
Atlanta Custom Wraps (ACW; Woodstock, GA) CEO/owner Justin Norton and lead installer Bryan Housley strived to make a statement without being "overly flashy" with this color-change wrap for ACW's shop car, a 2018 McLaren 720S. After completing the design, Norton and Housley used 3M 1080 Satin White Aluminum color to compliment the car's carbon fiber. "The reaction from our fans and customers has been all positive," Norton said. "The car has a natural aggressive look to it, but we also wanted it to be classy and clean."
Holy Smokes
Wraps For Less (Orlando, FL) completed this giveaway car wrap project for Privada Cigar Club using Adobe Illustrator, combining the in-house work of graphic designer Jean Colombani with a client-provided design. The wrap was printed on Arlon Graphics' SLX+ using Wraps for Less's HP Latex 365, and laminated with Arlon's Series 3200 Clear and Series 3220 Matte on a Seal 600 MD laminator. The yellow areas of the wrap were laminated in gloss, with everything else in matte. "It turned out amazing," Wraps For Less Owner Catherine Bacot said.
Advertisement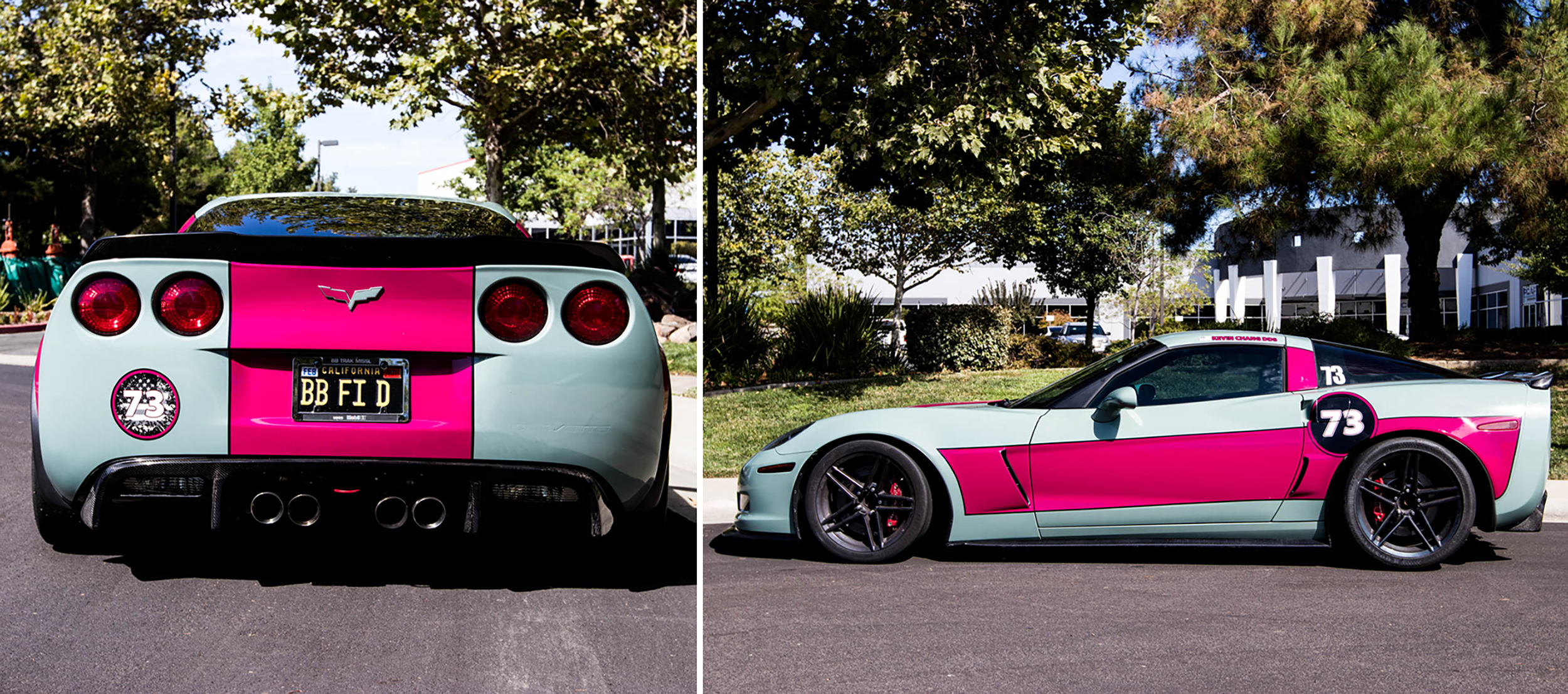 Fast Impression
For that very unusual dental color-match, Tony Palmer of Palmer Signs (Roseville, CA) used Nazdar's CATZper software — "This was critical on this project," Palmer said. He also called upon Photoshop and SAi's FlexiSIGN, then the shop's HP 570 Latex to print 3M IJ180Cv3, followed by their GFP 563TH laminator to cover with 3M 8518 Gloss. "This wrap was very hard to install because of the very tight tolerances required to make the design look perfect," Palmer said.
SPONSORED VIDEO
Find it here! ISA Sign Expo 2023
Whether you're looking to grow your business or advance your career, ISA International Sign Expo® 2023 is the only place to find everything you need to be successful in the sign, graphics, print and visual communications industry.