Wall Graphics for New Punk Rock Museum Strike a Chord
Thanks to Las Vegas-based Screaming Images, photo opps abound in monument to musical genre.
NEARLY 50 YEARS since punk rock first blasted its way into popular music consciousness — anyone feeling old? — The Punk Rock Museum (PRM) in Las Vegas opened back in April. And those involved in the museum's graphic components didn't have to think long about who should play that lead: "I have lifelong ties to the punk rock community nationally," says James Swanson, principal of local Screaming Images — A Division of Olympus Group. "As soon as this project came up, everyone told them: 'You have to work with James,'" he says, adding that Derek Hall served as the project manager.
Like any museum, PRM includes artifacts identified by signs, as well as other digital and painted graphics. Screaming Images, which is famous for its exterior building wraps, went underground — or at least inside this time — doing the wall murals, composed of photos from world-famous photographers with a few images dating back to the late '70s. The shop prepared the artwork using Photoshop, then RIP'd the images through Caldera to print on their 3m EFI VUTEk GS3250 UV printer.
The Avengers shown in this image are decidedly not from the Marvel Universe! (Original photo by Ruby Ray.)
ONLINE EXTRA! Check out here for a gallery of more "screaming images" from The Punk Rock Museum.
Screaming Images imaged the historic photos on DreamScape 20-oz. Mystical wallcovering material. "Besides sustainability," he says, "Dreamscape is also safer environmentally while it's up [e.g., PVC-free]. PRM wanted a very professional look, and we were able to put these wall murals up with no visible seams. Also, the matte/textured finish is way better for photo opportunities," he adds. No laminate was added to the graphics, further minimizing glare.
The only challenge for this highly experienced shop was working around the contractors and museum team members installing the artifacts. All graphics were installed by a two-person crew over two nights. "Piece of cake job," Swanson says. "The PRM folks were super easy to work with."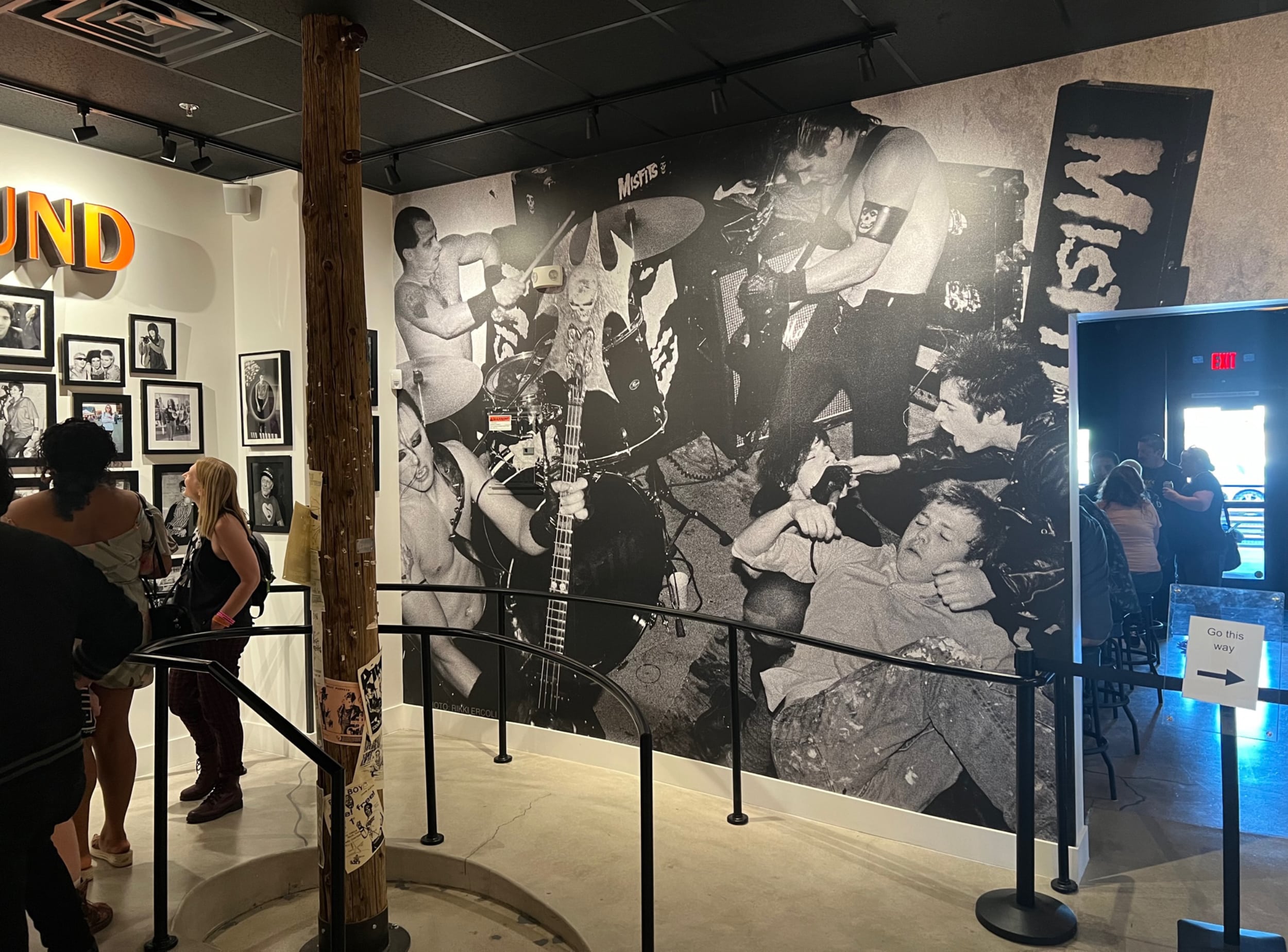 However, for a less-experienced graphics installation team, this would not have been as easy an install, Swanson says. "Make sure you use trained wallcovering installers." Fortunately, the principal of Screaming Images is willing to offer technical help. "I'm easily reached on LinkedIn and always happy to talk to people, answer questions and give advice," he says.
The only question remaining seems to be, given the recent coronation in the UK, birthplace of punk rock, who will update the Sex Pistols' "God Save the Queen?"
Advertisement
SPONSORED VIDEO
Find it here! ISA Sign Expo 2023
Whether you're looking to grow your business or advance your career, ISA International Sign Expo® 2023 is the only place to find everything you need to be successful in the sign, graphics, print and visual communications industry.