Wall Wraps of David Bowie and The Beatles Hit a High Note for Office Renovation
A California graphics shop composed a musical motif for the interior walls of a digital branding company.
FUSE INTERACTIVE, A DIGITAL solutions agency, came to Lucent Graphic Solutions in Costa Mesa, California, with a very specific request: install wall graphics with no overlaps and without using vinyl. Essentially, Fuse Interactive wanted a seamless look with rich colors. Lucent Graphic Solutions performed a detailed site survey. They measured each wall and created a 1:10 scaled template with necessary bleed required. The client loved the attention to detail, so Lucent Graphics got to work. The PSP printed these music-themed wall wraps via its OKI Colorpainter M64s 7-color printer onto Neenah DigiScape Canvas 17-mil paper wallcovering. The wall graphics pictured are just two of many colorful designs installed throughout the office building.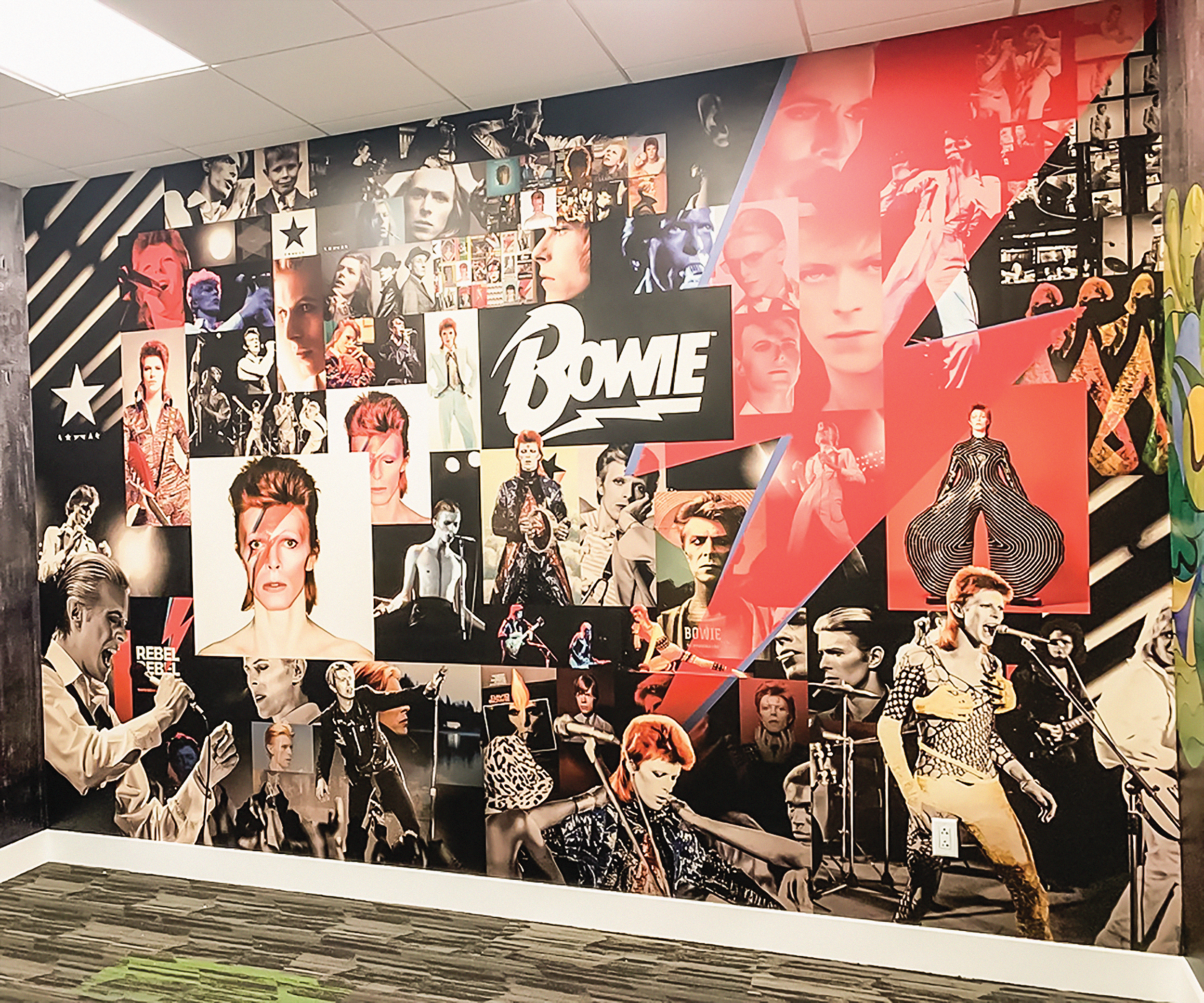 SPONSORED VIDEO
Epson SureColor Printers | Partnering for Success with SkinzWraps
"Everything we have here has an Epson label on it because it's just simply the best." Whether printing vehicle wraps, signage or commercial wallpaper, SkinzWraps trusts Epson SureColor printers to consistently deliver vibrant, professional-quality large-format prints with amazing depth and color.