Wall Wraps of David Bowie and The Beatles Hit a High Note for Office Renovation
A California graphics shop composed a musical motif for the interior walls of a digital branding company.
FUSE INTERACTIVE, A DIGITAL solutions agency, came to Lucent Graphic Solutions in Costa Mesa, California, with a very specific request: install wall graphics with no overlaps and without using vinyl. Essentially, Fuse Interactive wanted a seamless look with rich colors. Lucent Graphic Solutions performed a detailed site survey. They measured each wall and created a 1:10 scaled template with necessary bleed required. The client loved the attention to detail, so Lucent Graphics got to work. The PSP printed these music-themed wall wraps via its OKI Colorpainter M64s 7-color printer onto Neenah DigiScape Canvas 17-mil paper wallcovering. The wall graphics pictured are just two of many colorful designs installed throughout the office building.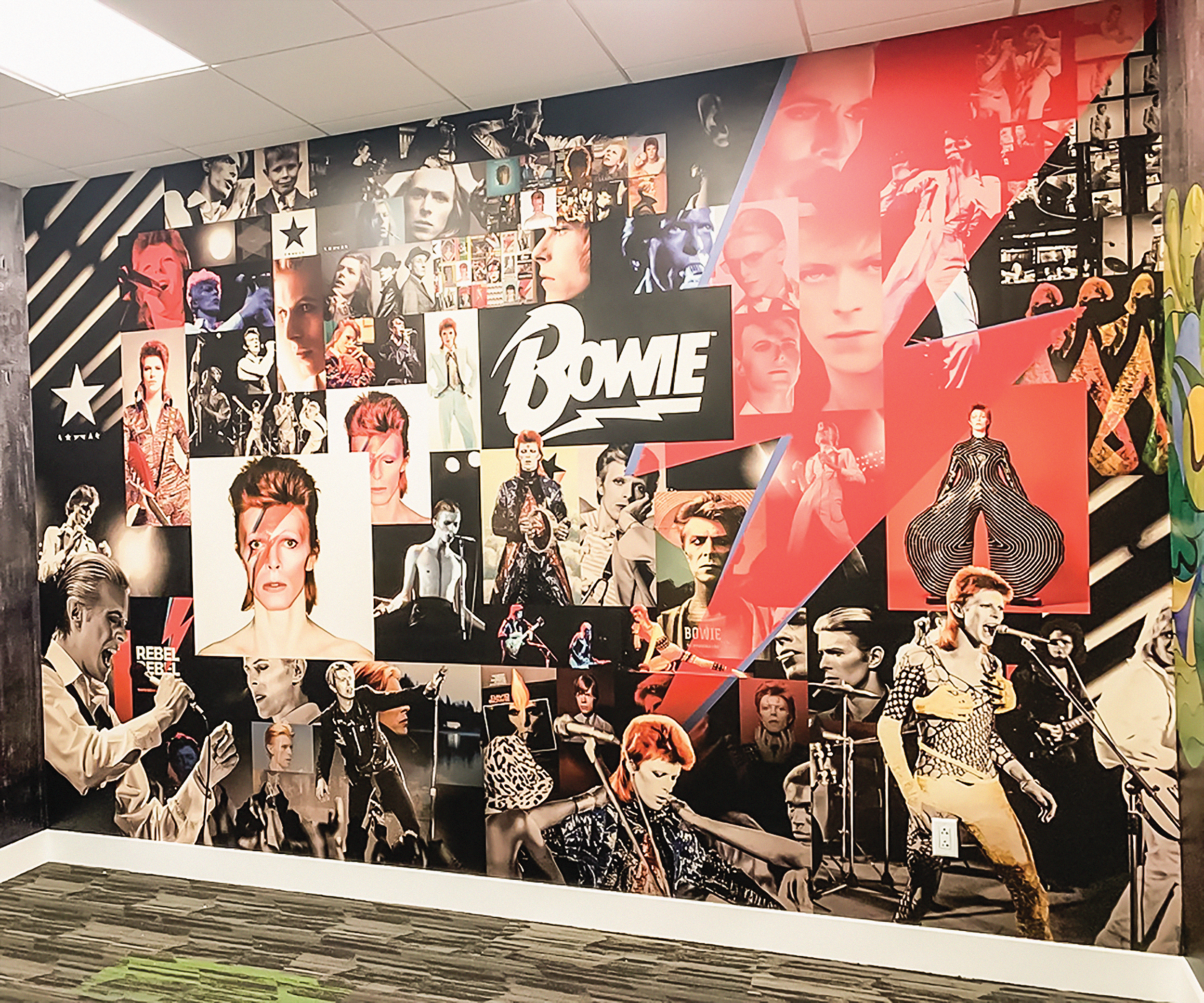 SPONSORED VIDEO
SureColor R5070 and R5070L | Consistent, High-Quality Signage Printing
Achieve consistent, repeatable color for high-quality signage, including banners, adhesive vinyl, wallpaper and more, with the robust, reliable SureColor R5070 and R5070L 64-inch roll-to-roll resin signage printers. Learn more.