"We Get One Life. Eat the Taco. Drink the Beer."
The pointed wisdom comes from a Florida sign pro and expert golf cart operator.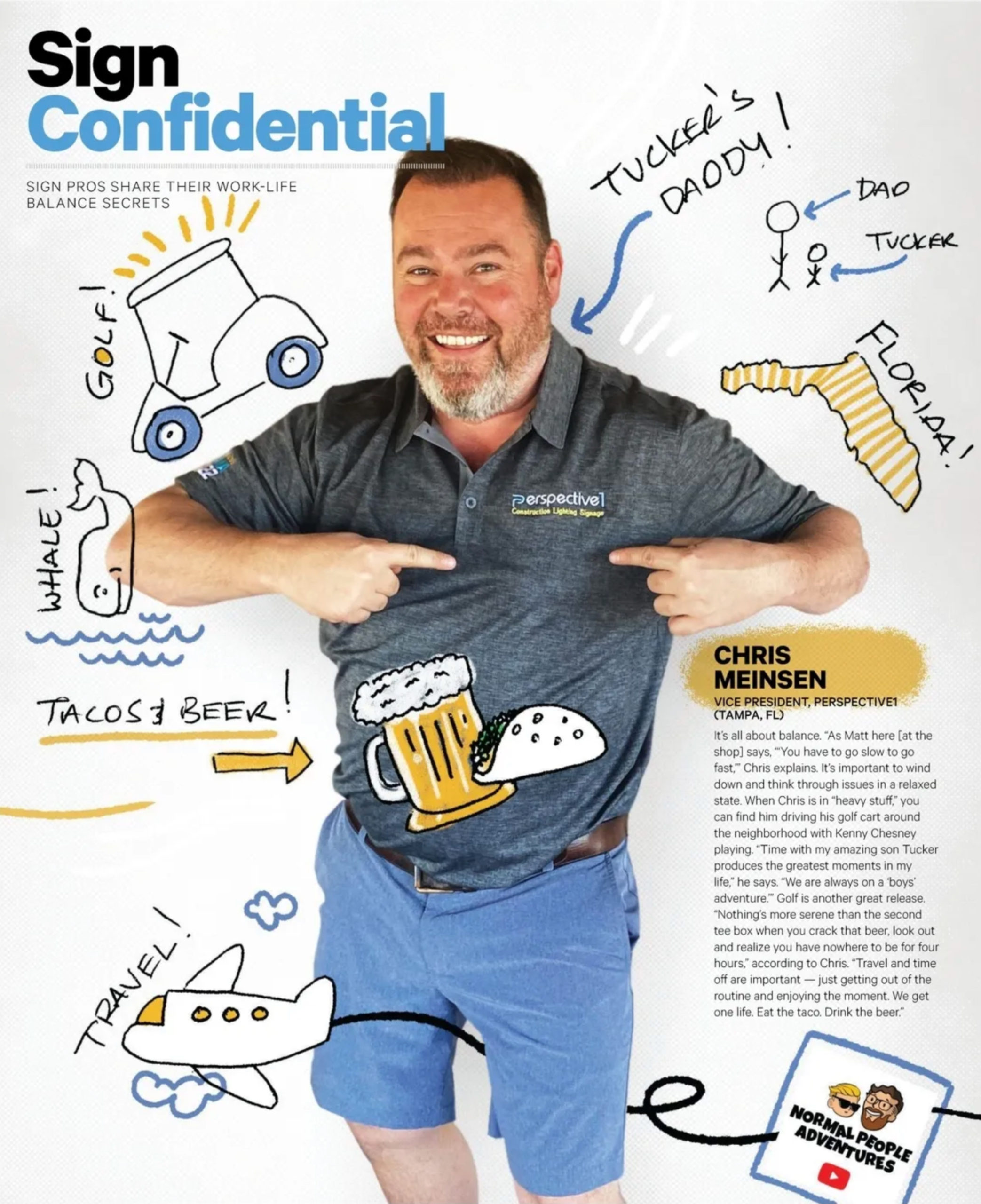 Chris Meinsen

Vice President, Perspective1 (Tampa, FL)
It's all about balance. "As Matt here [at the shop] says, "'You have to go slow to go fast,'" Chris explains. It's important to wind down and think through issues in a relaxed state. When Chris is in "heavy stuff," you can find him driving his golf cart around the neighborhood with Kenny Chesney playing. "Time with my amazing son Tucker produces the greatest moments in my life," he says. "We are always on a 'boys' adventure.'" Golf is another great release. "Nothing's more serene than the second tee box when you crack that beer, look out and realize you have nowhere to be for four hours," according to Chris. "Travel and time off are important — just getting out of the routine and enjoying the moment. We get one life. Eat the taco. Drink the beer."
SPONSORED VIDEO
SureColor R5070 and R5070L | Consistent, High-Quality Signage Printing
Achieve consistent, repeatable color for high-quality signage, including banners, adhesive vinyl, wallpaper and more, with the robust, reliable SureColor R5070 and R5070L 64-inch roll-to-roll resin signage printers. Learn more.