You and Your Management Style
Our demographic breakdown of owners and top managers, whether or not they let their politics be known or make cold calls, their priorities and level of optimism for the next 12 months and the greatest lengths gone to make a sale.
9.

What is your gender?
LARGEST COHORT.
More than 89% of the men surveyed are white, 39% are between 60-70 years old, 37% have an undergraduate degree, more than 31% are conservative, but 47% keep their political preference hidden.
10.

What is your political preference?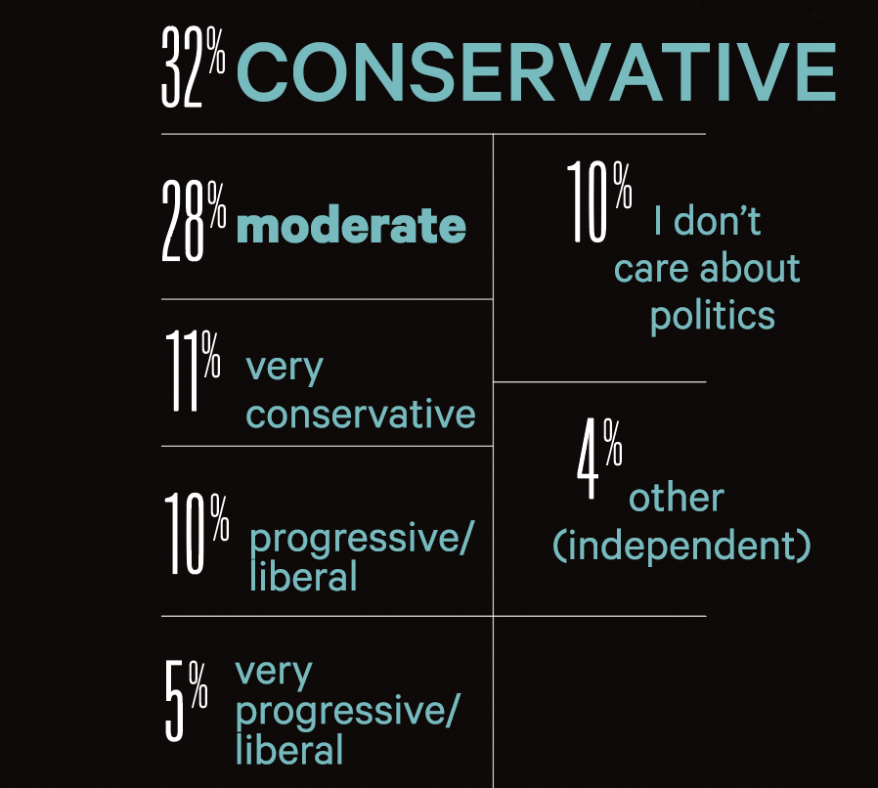 ON THEIR SLEEVES.
Very conservative respondents, only 11% of the total above, keep their political preference hidden from their customers the least, with nearly 28% of that number willing to let it be known.
Advertisement
11.

Do you keep your political preferences hidden from your customers?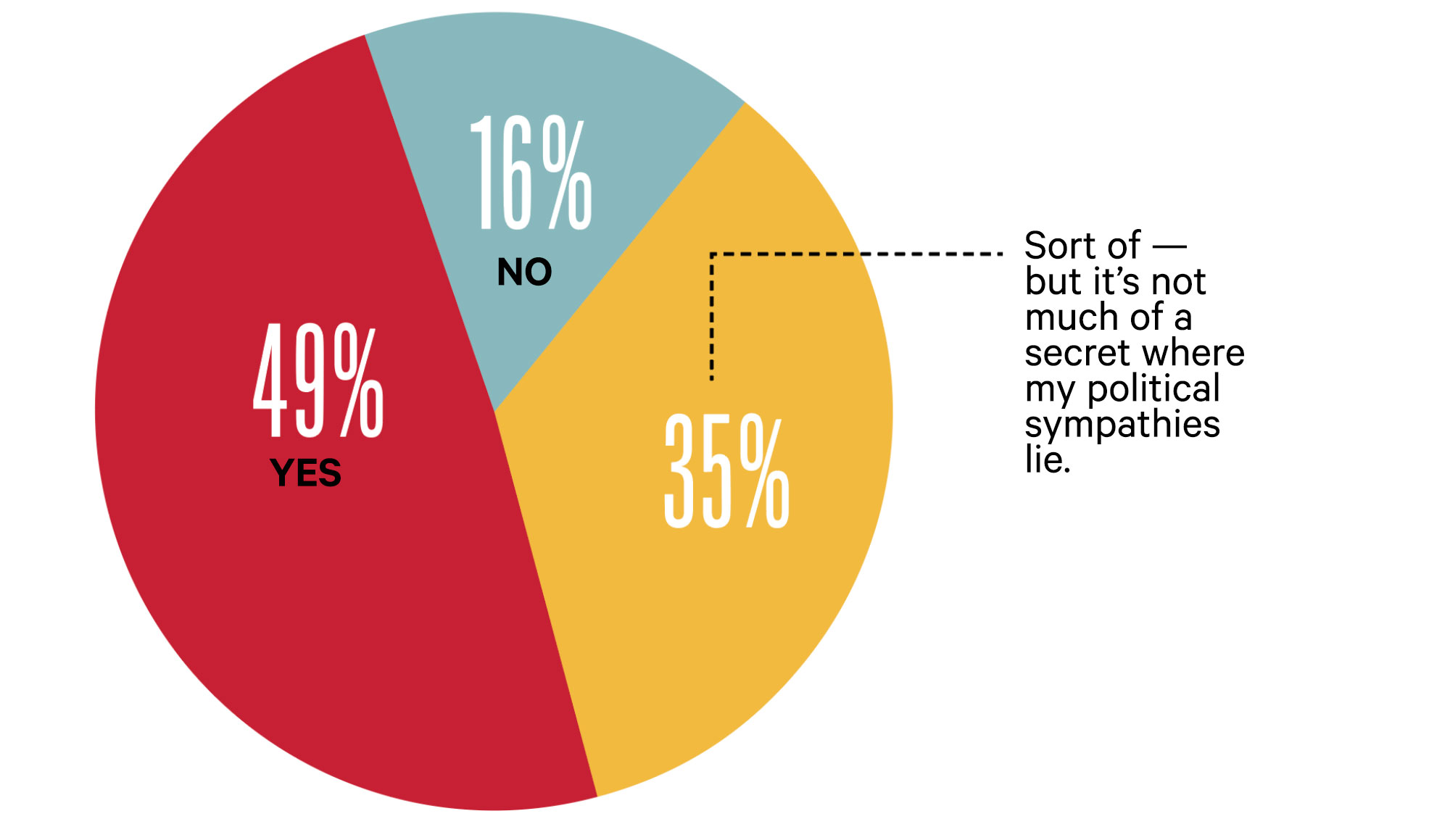 12.

What's your race or ethnicity?

Asian

2%

Black or African-American

0%

Hispanic, Latino or Spanish origin

1.5%

Native American or Alaska Native

1%

Native Hawaiian or Pacific Islander

0.5%

Middle Eastern or North African

0%

Multiracial

1%

White

88%

Prefer to self describe (please specify)

5%

Prefer not to answer

1%

UNDER-REPRESENTED.

Unfortunately, none of our respondents identified as Black or African-American or as Middle Eastern or North African.
13.

How old are you?

Under 20

0%

20-29

2%

30-39

9%

40-49

16%

50-59

30%

60-70

36%

Over 70

7%

OLD SCHOOL?

More than 72% of respondents are seasoned professionals at 50 or older.
13.

What is the highest level of your education?

High school graduate

10%

Trade school training/certification

7%

Some college or community college

30%

Undergraduate college degree

35%

Graduate school degree

15%

Other

3%

NEW SCHOOL.

Respondents answering "other" include a post-grad J.D., one with some graduate business courses, one CPA, one GED and one who didn't graduate high school.

Advertisement
14.

On a scale of 1 to 10, where 1 is "very pessimistic" and 10 is "very optimistic," how would you rate the outlook for the following?
15.

Do you (still) …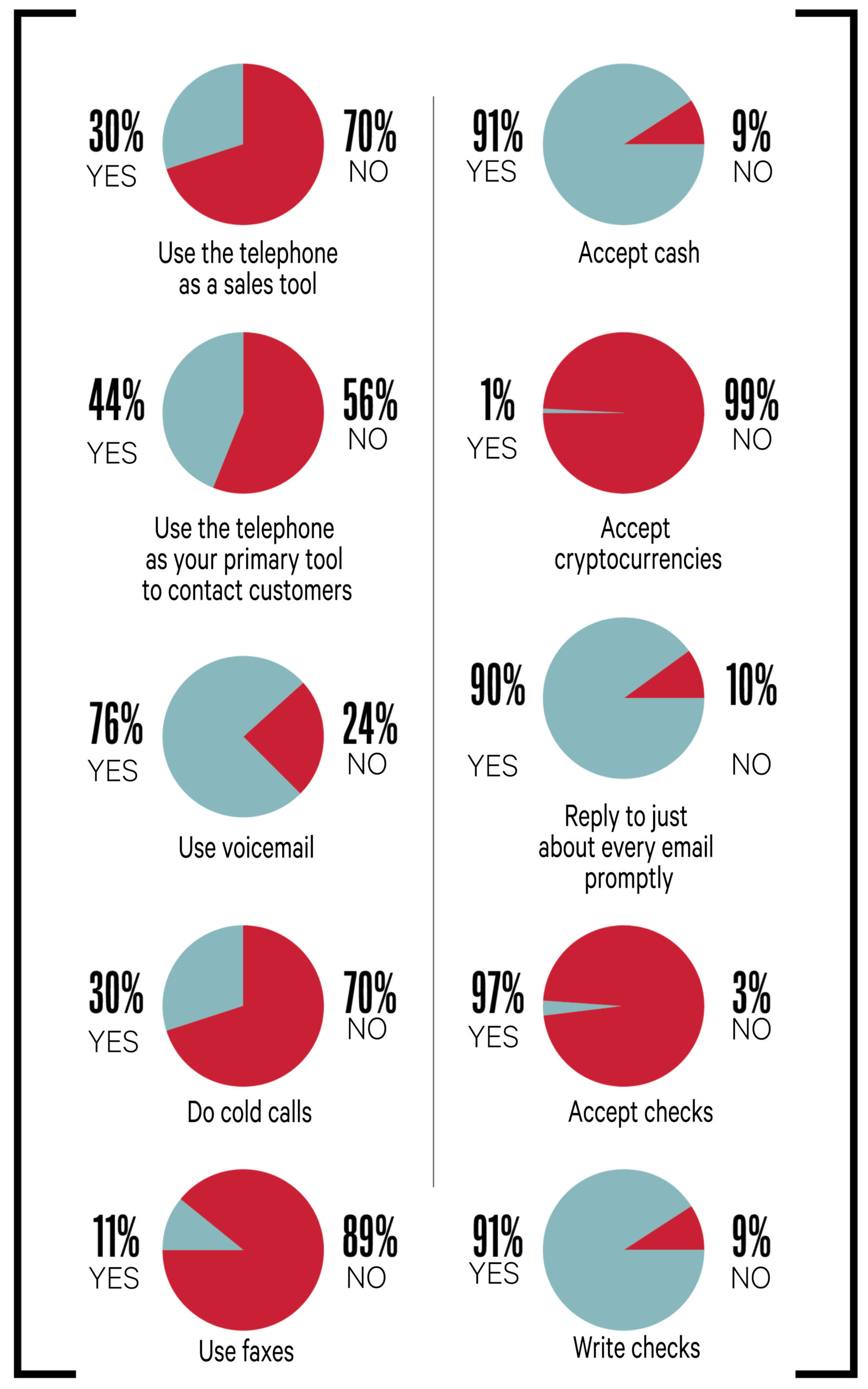 WHAT?!
Which is harder to believe — 11% still use faxes or anyone accepts cryptocurrencies?
16.

What will be your No. 1 priority this year/for the next 12 months?

Growth

26%

Boosting profitability

38%

Bringing in new technology

3%

Clearing old inventory

1%

Cutting expenses

2%

Surviving

11%

Preparing to exit the business (succession, retirement, etc.)


14%

Other

5%

TO-DO LIST.

Mentioned within "other" are hiring, relocating, maintaining tech and growing sales, completing shop renovations and "only [taking] on jobs I enjoy."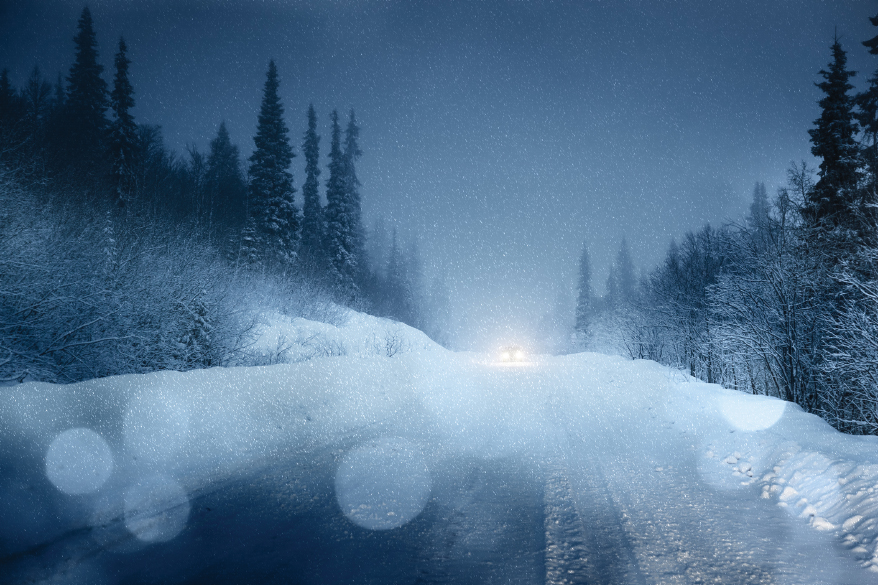 17.

What was the most inspired thing you did to win a sale?
Drove five hours through a snowstorm to keep a promised delivery date.
Spent three hours on a tradeshow floor (pre-event setup) helping a non-client install their vinyl that was shipped to them. Have since earned several jobs from them.
Once brought an entire pylon sign on a trailer to a ZBA meeting at night so they could come out to the parking lot to see how push through acrylic letters illuminate.
Drank thousands of dollars worth of beer to get a local brewery account.
Built a bridge graphic plan from design to installation over six lanes of busy traffic.
Offered to make it free if it didn't boost sales.
Flew 615 miles to hand deliver the proposal myself.
Threw in a couple of hunting rifles.
99% PERSPIRATION.
Long trips, sometimes through bad weather are among our respondents' most inspired efforts, though it's worth noting that a fair number took exception — some rather indignantly — feeling they should
not
have to do anything inspired because they
always
produce excellent signwork.
SPONSORED VIDEO
Find it here! ISA Sign Expo 2023
Whether you're looking to grow your business or advance your career, ISA International Sign Expo® 2023 is the only place to find everything you need to be successful in the sign, graphics, print and visual communications industry.