6 Digital Signs with Creative Applications
Digital displays and EMCs of various sizes deliver big returns.
WHETHER PERCHED AT the tippy top of one-of-a-kind monument signs or catching eyes at street level, electronic message centers (EMCs) are a highly effective way of communicating to the masses. As Ben Philips of Philips Signs Inc. (Seaford, DE) puts it, "[Digital signage] has become the norm of any serious business looking to establish themselves in today's visually challenging environment. If used correctly, it can have one of the best ROI's you can achieve."
Can You See Me Now?
The request? Increased visibility for Valley Bank's (New York) new Fifth Avenue flagship. The result? An enormous, outside-facing, direct-view, 70 x 6 x 420-sq.-ft. LED screen with a curved surface and curated visuals that stretch around two sides of the building, capturing the attention of the intersection's busy traffic. Valley Bank partnered with brand experience company Adrenaline (Atlanta) to plan, manage and oversee the installation of the PixelFlex LED display. Its staccato surface layout helps set Valley Bank's signage apart from the typical flat-panel digital message boards installed by most other Manhattan bank branches.
Advertisement
Tower of Power
When the Larry H. Miller Ford Lincoln dealership (Draper, UT) wanted to stand out, they called Trademark Visual Inc. (Phoenix) to create a 50-ft.-high towering monolith topped off by a 14 x 15-ft. Watchfire EMC. Chosen for their design and fabrication capabilities, long-term partner Trademark is no stranger to digital signage, often working with stadiums to integrate EMCs as a component, National Sales Director Scott Muller says. For the dealership, Trademark fabricated the sign's base at their shop using aluminum designed to show no exposed fasteners or seams, then installed the EMC.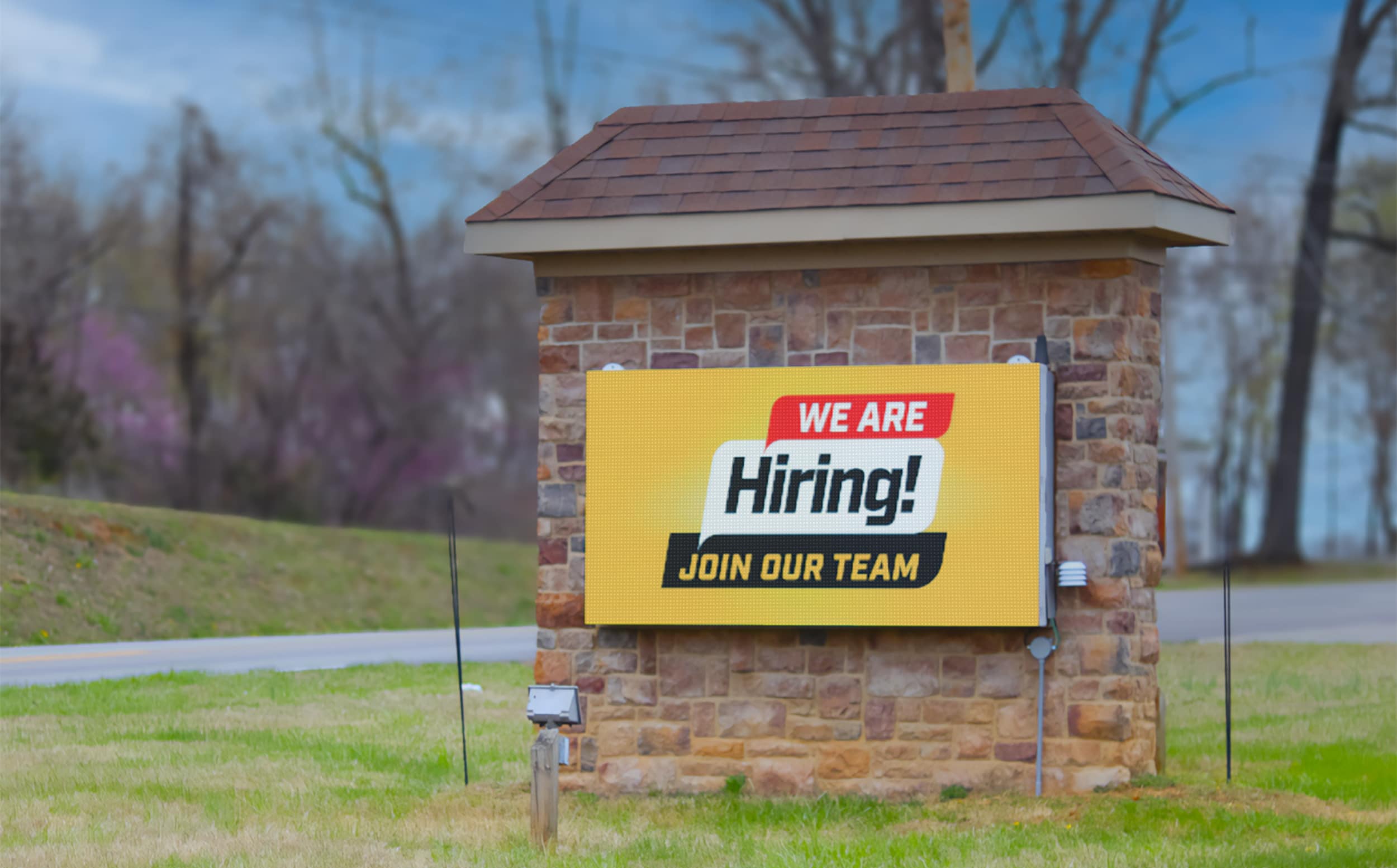 Easy Does It
Every EMC doesn't have to be enormous to make a big impact. Case in point: The Clinton County/Albany, KY Chamber of Commerce's new signage to communicate with residents. Starline Signs (Albany, KY) was asked to add digital signage that would exceed the Chamber's expectations, resulting in a phone-operated easy-to-use sign that amplified foot traffic, say owners Nathan Stockton and Staci Guffey. Starline integrated the new 4 x 8-ft., 10mm double-faced Allura EMC from ThinkSIGN with an all-aluminum frame, resulting in a lighter, more heat-efficient sign.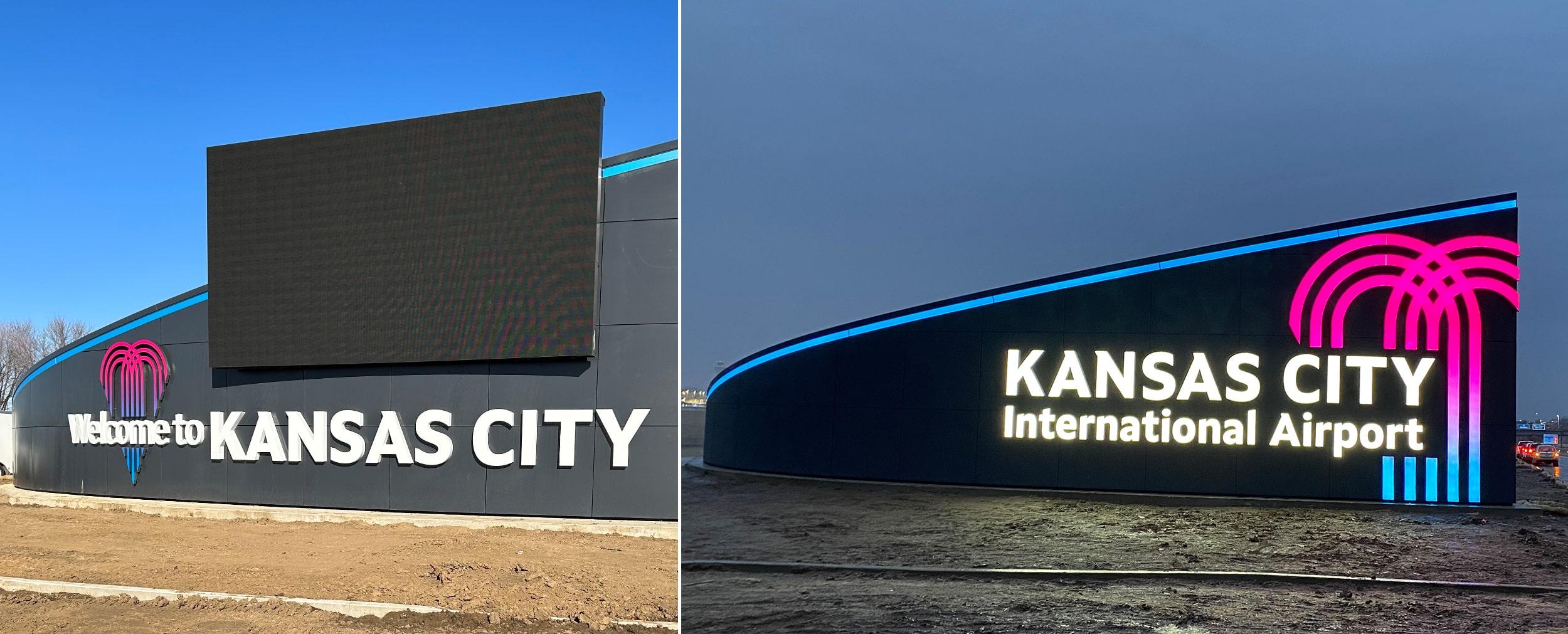 Terminal Report
What good would a new $1.5 billion airport terminal be without clear signage to direct travelers? Luckily KCI Airport (Kansas City, MO) didn't skimp in this area, hiring Star Signs (Lawrence, KS) via a winning open bid to create new entrance and exit EMC monument signs for the terminal, Shelley Rosdahl, vice president of sales and marketing at Star Signs, says. The company teamed up with Surefire Signs (Kearney, MO) for the EMC boards on the terminal project, which will also be used to welcome visitors to the city and display events.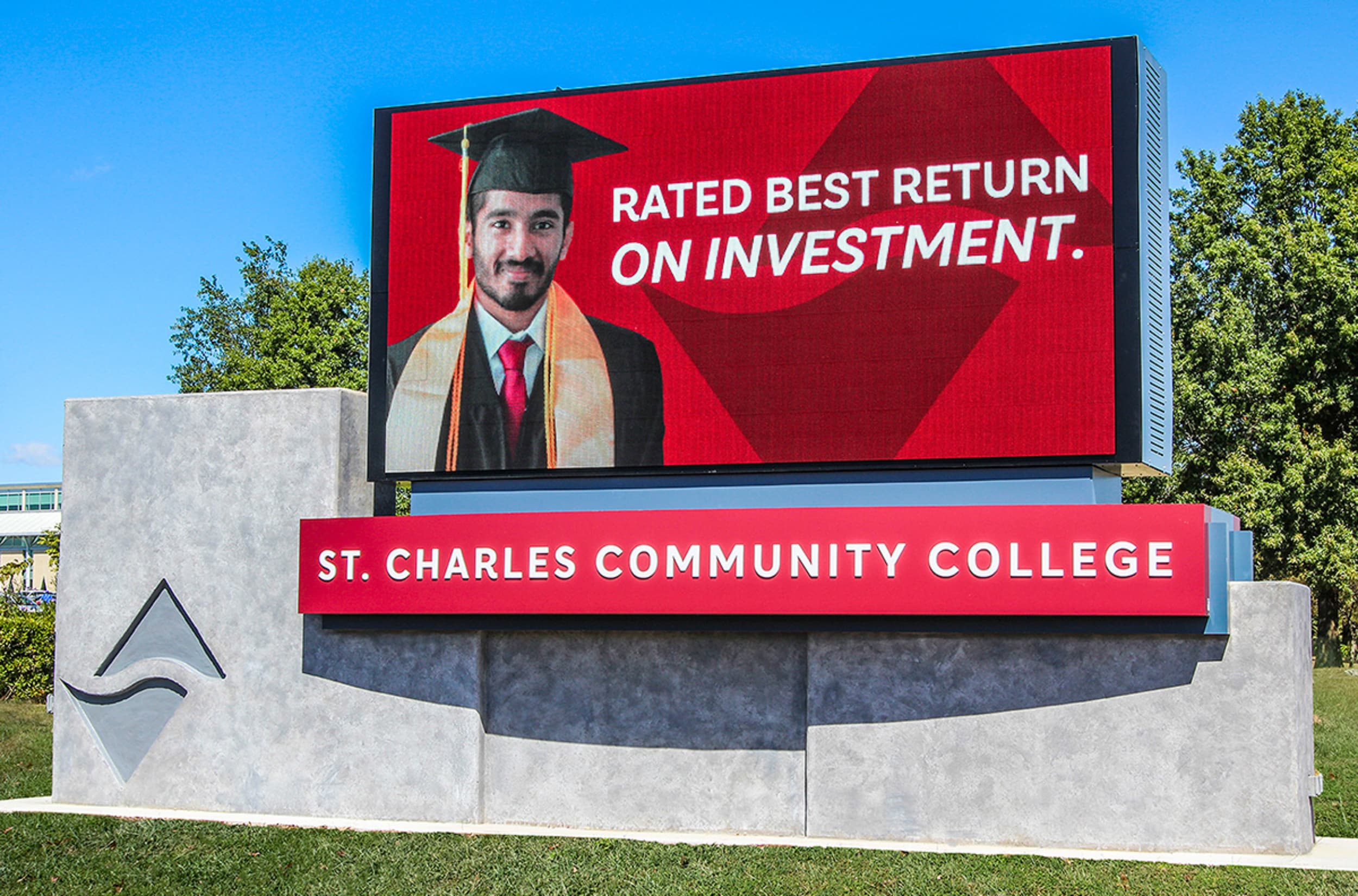 Community Notice
The college officials at St. Charles Community College (Cottleville, MO) found their method of advertising programs, events and enrollment information to thousands of students via banners and yard signs untenable. Seeking to go digital, they connected with Account Executive Jim Hobbs at Bill Yount Signs & Electric (St. Louis) to integrate digital messaging centers into new monument signs. The main sign features a poured concrete monolith base with a cast-in logo and a high-resolution digital message center manufactured by Watchfire Signs. A similar, smaller structure was installed at the other end of campus.
Make a Splash
"There is nothing better when you are in the sign business than to get to work with a client who is willing to spend the time, effort and money to bring a project like this to fruition," Ben Phillips, president of Phillips Signs Inc. (Seaford, DE) says of the Zoom Car Wash sign his company designed and installed at the business's Berlin, MD location. The main pylon ID was crafted with a steel support pole with an aluminum framed cabinet and pole cover, topped off with an 10mm EMC from Watchfire Signs.
PHOTO GALLERY
(12 IMAGES)
Advertisement
SPONSORED VIDEO
Find it here! ISA Sign Expo 2023
Whether you're looking to grow your business or advance your career, ISA International Sign Expo® 2023 is the only place to find everything you need to be successful in the sign, graphics, print and visual communications industry.