6 Restaurant Signs That Serve Up Style
RESTAURANT SIGNS:

Their fabricators share the ingredients they used.

WHAT'S THE ONE non-menu item a restaurant can never go without? Good signage! A restaurant that lacks a good sign is like a soup without salt. Capturing both their aesthetics and main focal points, these restaurant signs could catch the attention of any hungry passerby with their appetizing appearances.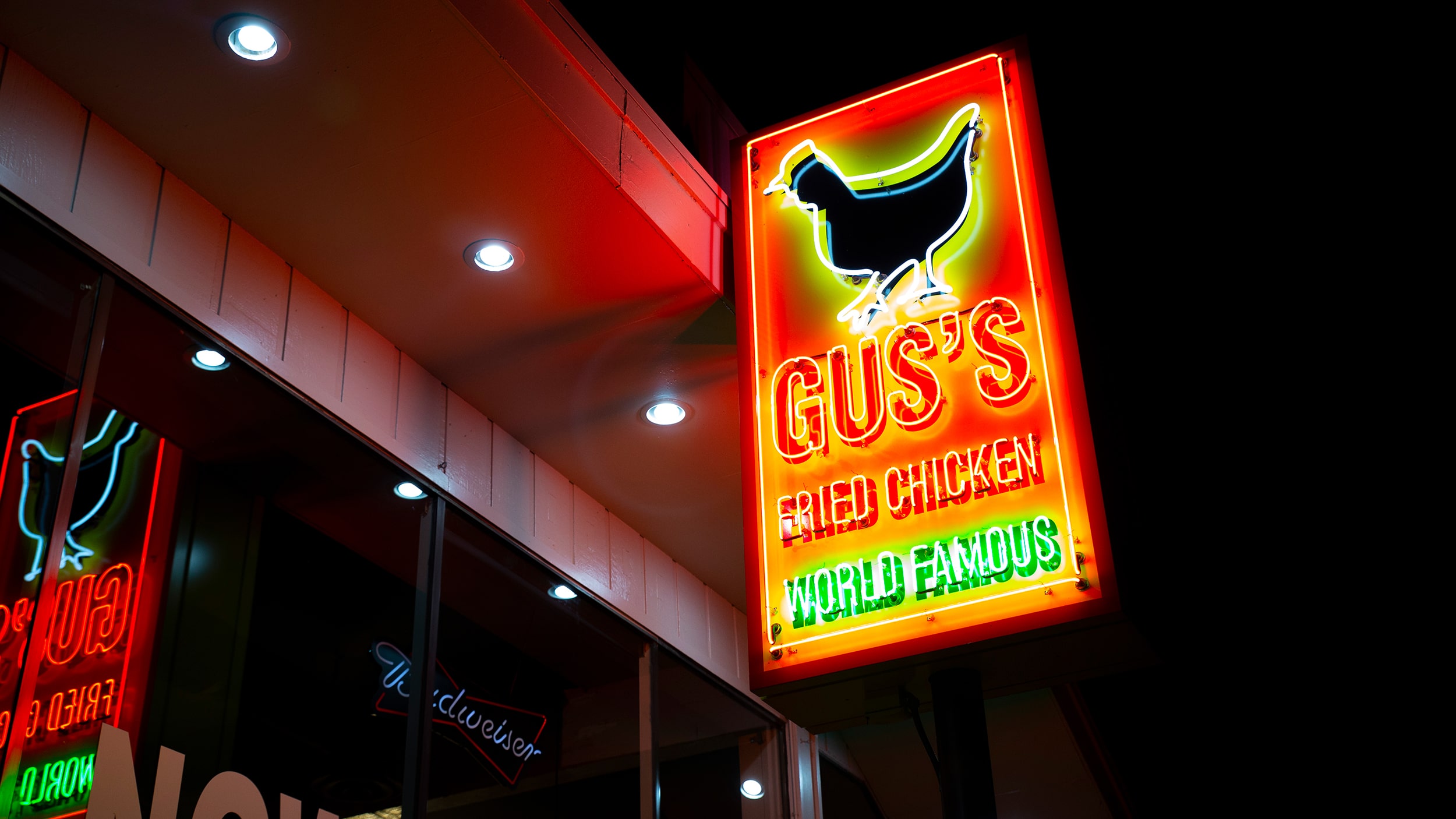 Inspection Exception
Site inspectors and signmakers don't always see eye to eye. But Bob Chapa of Signarama Troy | Metro Detroit (Troy, MI), won over a local inspector with a neon showpiece sign installed above a community sidewalk for Gus's Fried Chicken (Royal Oak, MI). The retro sign is lettered with custom-bent neon built on a SignComp extrusion. "Aside from the inspector literally holding a tape measure to make sure we were within ½ in. of the sign location, it was another great day in the sign world!" says Chapa.
Some Assembly Required
While most, if not all, sign projects do not assemble like toys, the new menu sign for Hive Garden Bistro (Denver) stapled wood hexagons together to build an interchangeable "hive," similar to erector set assembly. In under a month, Mallory Lynn of Signarama Brighton (Brighton, CO) and her team gave this modern bistro a menu board where every hexagon accommodates a constantly updated seasonal menu. Precisely measured wood panels and 3mm PVC were routed with a MultiCam CNC, then printed with a Vanguard flatbed. "Basically, what started out as an idea with an 'oh crap, how is this going to be possible?' turned into something really fun not only to look at, but to produce," says Kodak Shepard, the shop's production assistant.
Advertisement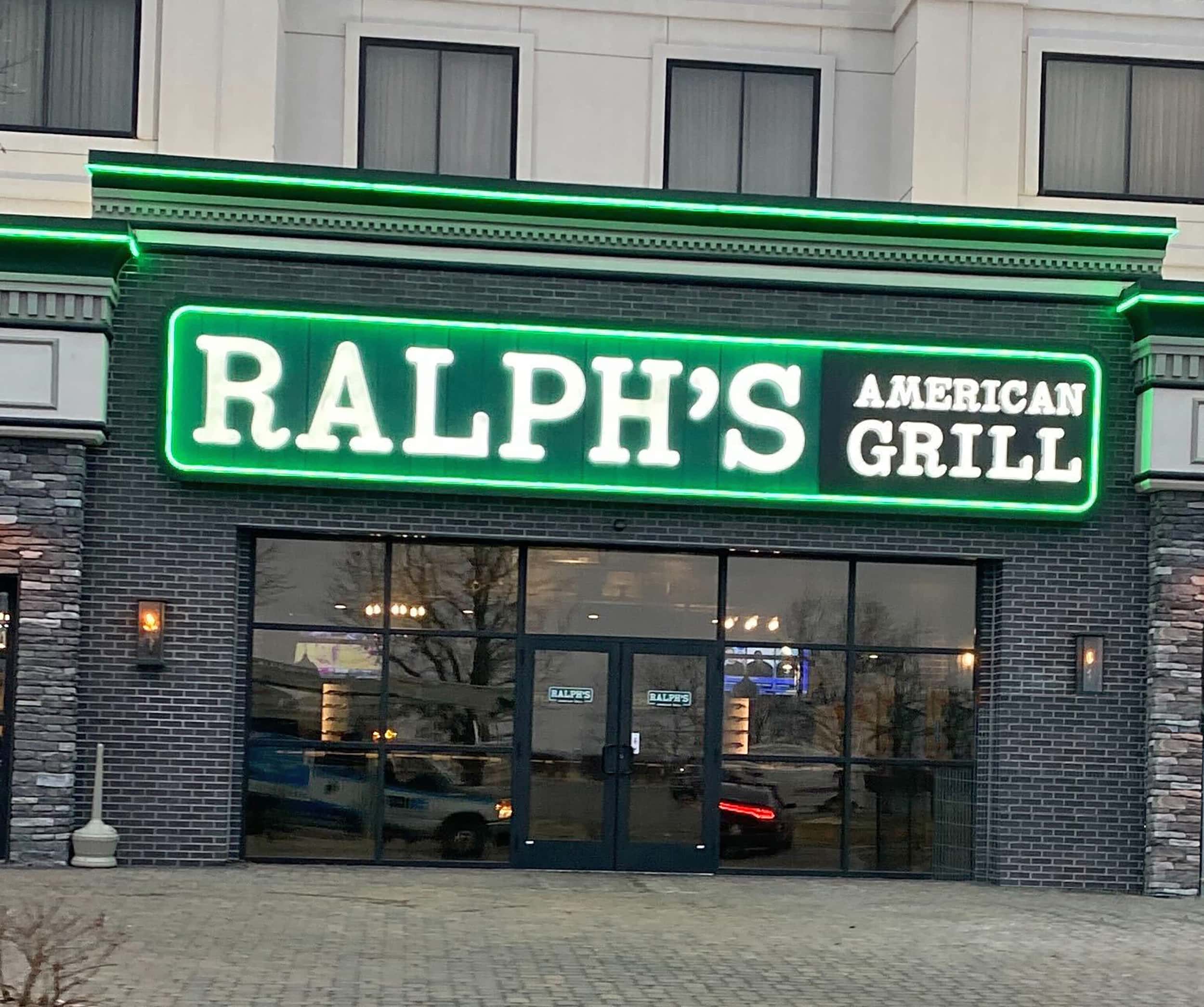 Teamwork Makes the Dream Work
Ralph's American Grille (Wilmington, OH) is a big deal to the locals. A tribute to the trucking industry, this restaurant carries a big sign to commemorate its importance. Using his entire team, Greg Abbott of hometown Abbott Image Solutions, built and installed a massive sign with a vintage look. This year-long project required evolving a 3D image into seamless signage that incorporated various lighting styles and faux reclaimed wood PVC. "We all had to work together to find solutions to make this sign exactly the vision Ralph's had for their grand opening," Abbott says.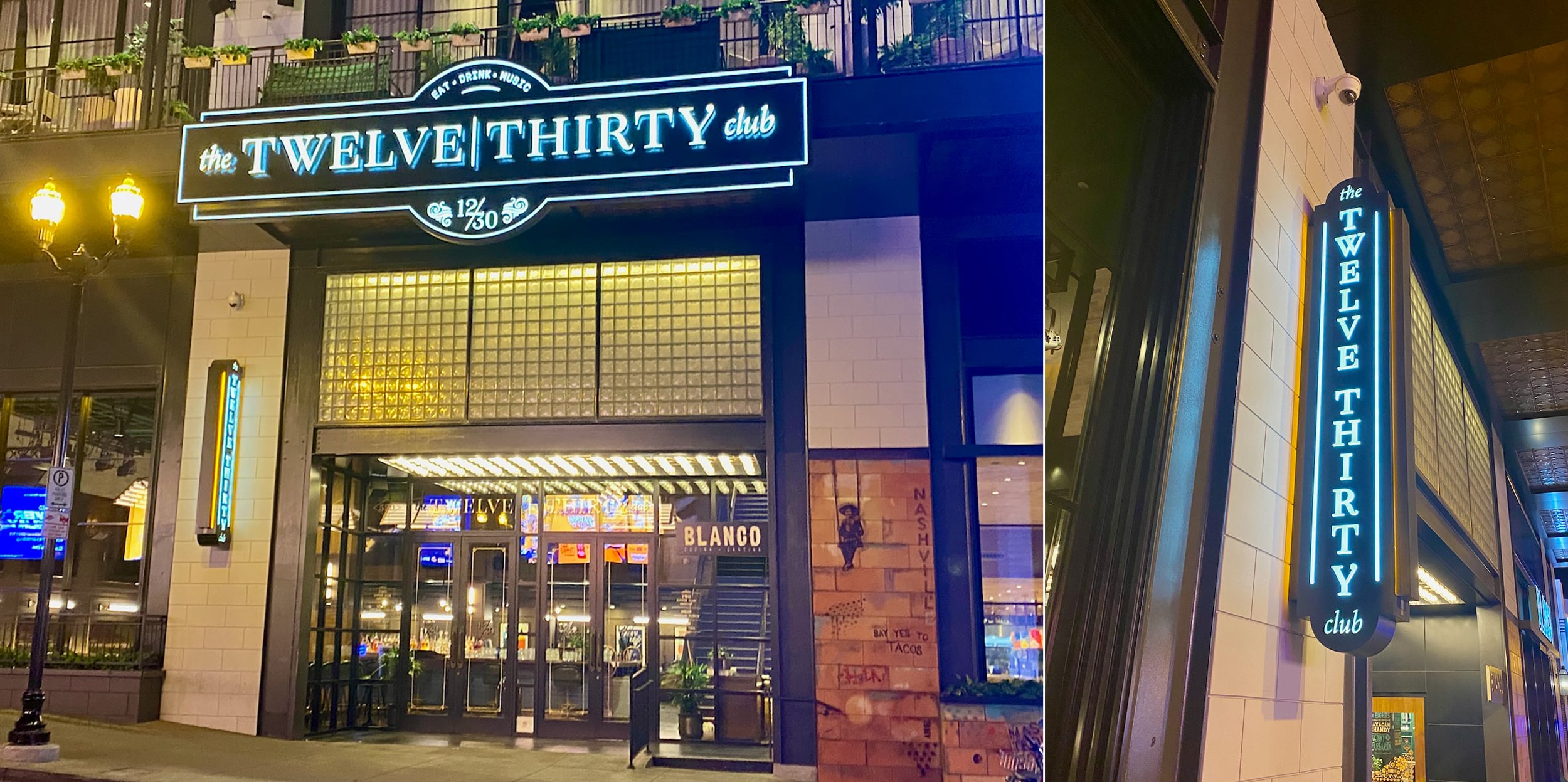 Superstar Signage
The Twelve Thirty Club (Nashville, TN) needed a sign to shine even brighter than superstar owners, Justin Timberlake and culinary icon Sam Fox. That's when Scott Muller of Trademark Visual (Phoenix) stepped up to design and install signage for one of the busiest restaurants on Broadway. Completed in four months, this project used GE Current Tetramax LED modules to give the three-story restaurant a sign that encapsulates its lushness and stardom. The restaurant's signs were completed on time and on budget for an ecstatic client, and Twelve Thirty has been packed since day one, Muller says.
Fired Up
Gary Johnson from Great American Sign (Basking Ridge, NJ), was so happy with his design for Everett House B&B — which also serves breakfast to the public in nearby Hackettstown — "I was a bit too aggressive in selling it, and was fired," he says. Luckily, Johnson apologized and, with a few alterations, created a design the B&B owner loved. Using Periandros Design Textures and Vectric 11.5 software to drive his MultiCam 3000 Router, Johnson shaped Imagination Corp. Texture Magic Woodgrain and DUNA-USA CORAFOAM, which he finished with Benjamin Moore and Modern Master Metallic paints.
Tropical Time Crunch
Themed restaurants depend on one thing to bring in customers — an immersive environment. For Cuba Libre Orlando (Orlando, FL), this Cuban-themed restaurant needed one more detail to fully transport their customers to Old Havana. Within mere weeks of Cuba Libre's reopening, Rick Ream of Media 1/Wrap This (Sanford, FL) and his team used their MultiCam router table and 3M DP 810 epoxy to build the sign and finish it with Matthews Paint. Media 1 installed it in just nine days. Nueve! "The timeline definitely made us put in some overtime," says Ream.
PHOTO GALLERY
(32 IMAGES)
Advertisement
SPONSORED VIDEO
Find it here! ISA Sign Expo 2023
Whether you're looking to grow your business or advance your career, ISA International Sign Expo® 2023 is the only place to find everything you need to be successful in the sign, graphics, print and visual communications industry.