Federal Heath Celebrates 120 Years in Business
From introducing the US to electric signs to becoming a company with a national reach.
Federal Heath (Euless, TX) announced that the company is celebrating 120 years in business on March 25. According to a statement from the company, in the 12 decades since 1901, Federal Heath has grown from introducing the first electric signs in the US to becoming a trusted leader in all types of interior and exterior signage.
"We are here today because of our hardworking employees who do what's right and deliver exceptional customer experience at every interaction, time after time," said Sid Rasnick, president, and CEO. "Our people have always been at the core of our success, and it is through their knowledge and dedication that we've built our legacy and will continue to do so."
Founders John F. Gilchrist and John H. Goehst originally worked for a Chicago utility company. They saw the potential for boosting electrical demand with lighted signs and joined with James Gilchrist to found the Federal Electric Company in 1901. Their first lighted sign consisted of a porcelain enamel steel center that contained the advertising message, with illuminating lamps on each side, per the company statement.
Federal soon expanded to other cities and, throughout the decade that followed, diversified into other lines of business, including vacuum cleaners, washing machines, fuses, electric meters, lanterns, transformers, and sirens.
In 1948, Wayne Heath founded Heath and Company in Los Angeles. By the end of the century, Heath and Company had plants and offices capable of large-scale production and installation throughout the country. Meanwhile, Federal Sign acquired several smaller companies, building its national footprint and managing extensive custom projects.
In 1996 a private equity group whose investors included Ken and Diane Hendricks acquired Heath. In 2001 the Hendricks became majority owners when they established Hendricks Holding Company, Inc. In 2003, a spin-off of Federal Sign from Federal Signal Corporation was announced, and Federal Sign was purchased by the Hendricks, resulting in the combined operations of Heath and Company and Federal Sign, to create Federal Heath Sign Company, LLC.
Advertisement
More than 600 employees serve today's Federal Heath customers at six manufacturing facilities and more than 20 offices from coast to coast.
For more information, visit federalheath.com.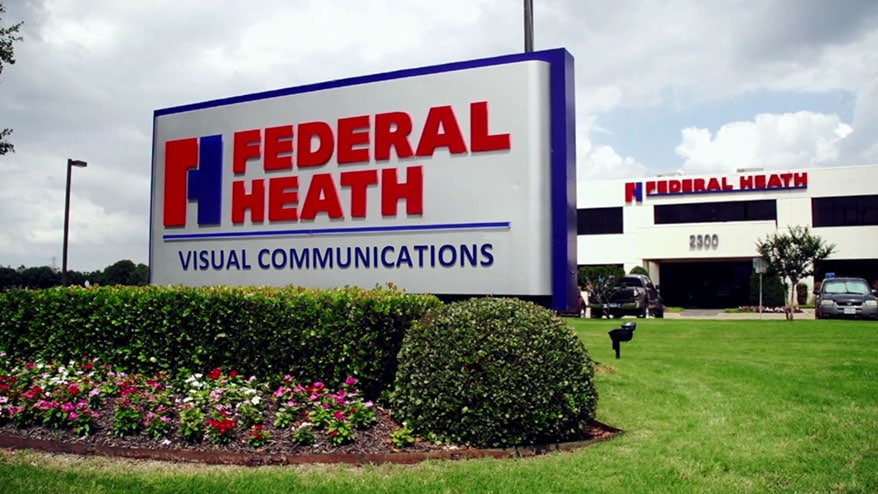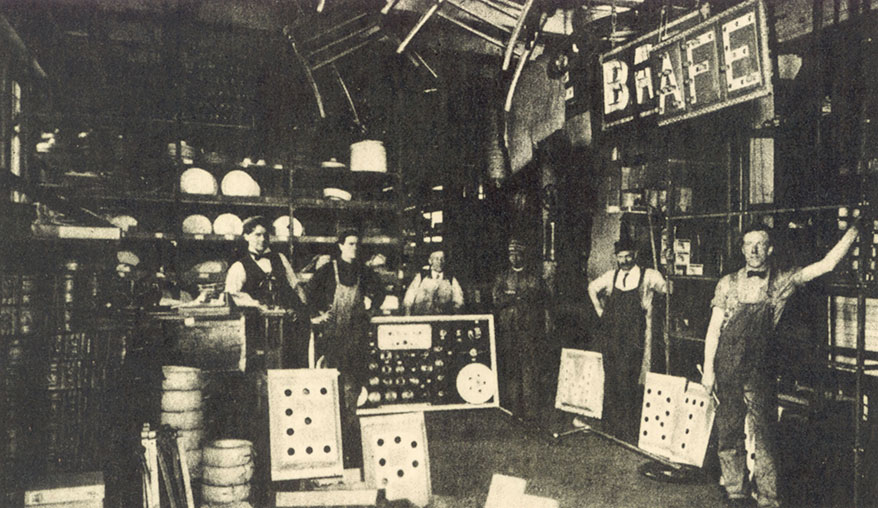 SPONSORED VIDEO
New Golf Course Graphic Installations With Mactac
Visual communication is essential to a successful business. 2020 required restaurants to pivot from promotional graphics to safety and spacing graphics. Now that restaurants are reopening, it's time to make necessary signage updates and Mactac is here to help. Before you even enter a building, there are thousands of opportunities to welcome and inform your patrons. Whether that is with window graphics, sidewalk graphics, or building wall signage. Stick with us as we walk through the endless opportunities and which Mactac products can help you achieve the goal.