It's Easier Than Ever to Be a Green Signmaker
If you're sustainability minded, these products are for you.
LOOK AROUND YOUR shop. How much waste does it generate in a single day? You may see misprints, nozzle-check prints, the leftover scraps from weeded vinyl and maybe even spent ink tanks in the waste bin. All of this ultimately goes into landfills. Some of that stuff will take many years to decompose, some may almost never break down at all and some may even leach harmful chemicals into the environment.
The finished signs going out the door to customers won't last forever, and what happens to them when they're no longer useful? What can we do to help the environment and still run our business efficiently — and profitably? Incorporating eco-friendly materials and equipment into your fabrication process is a great place to start. Luckily, it's ever easier being green.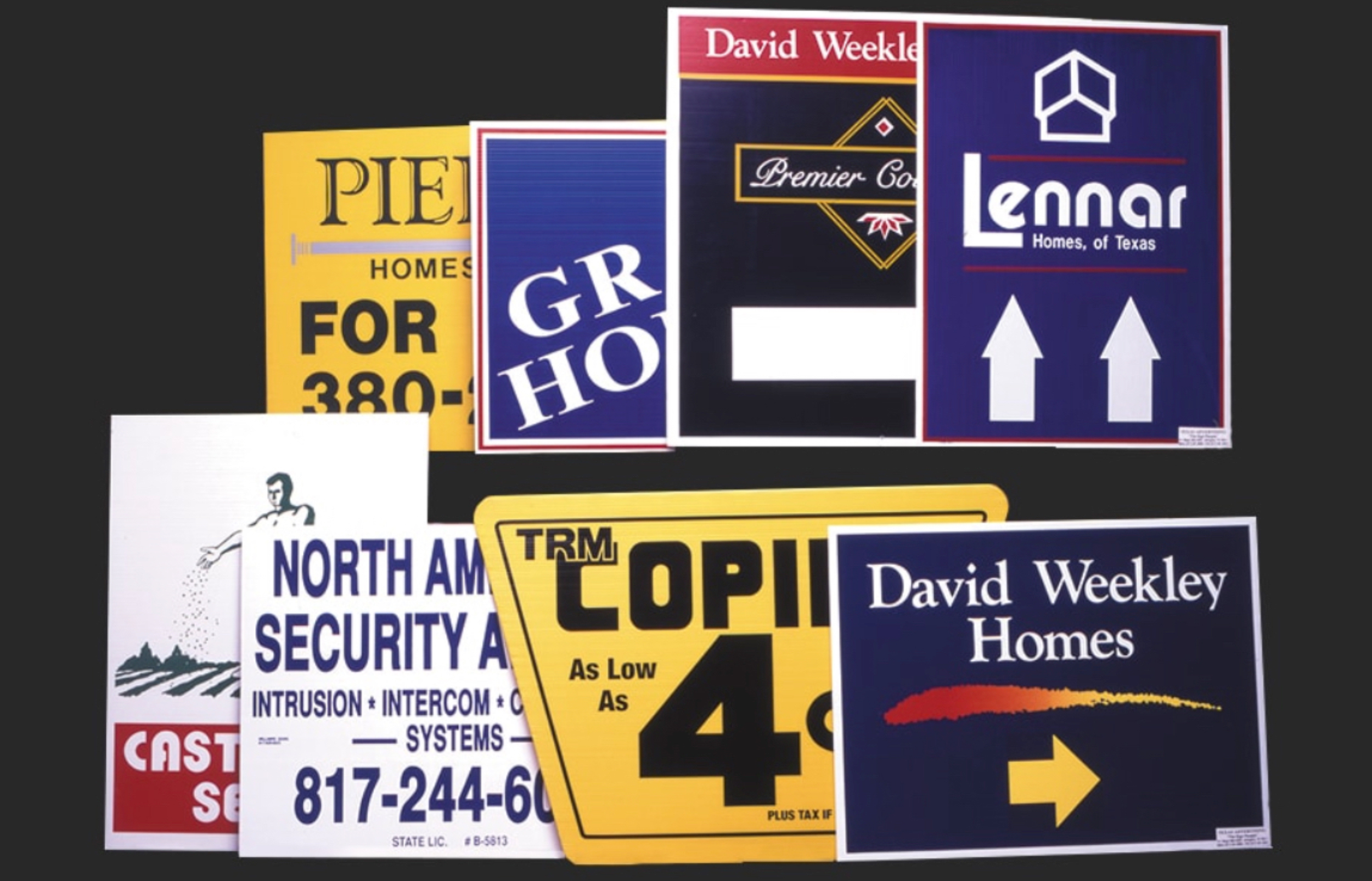 Let's begin with one of the big offenders that is probably your bread and butter: adhesive vinyl and in particular, digitally printed vinyl. The inks may have harmful chemicals in the pigments, and the vinyl is typically made with PVC (polyvinyl chloride). The manufacturing of PVC creates nasty emissions producing such wonderful things as dioxins. In addition, the material will not decompose and essentially becomes granules that add to the world's microplastics problem. Should we just stop using vinyls? We are seeing companies come out with PVC-free vinyls and even laminates. Hopefully this will catch on as a trend and more suppliers will introduce environmentally conscious alternatives.
Of course printers can also be a source of pollution, but we are seeing major steps in the industry. Look for printers that use GREENGUARD-Gold certified inks. This UL certification ensures low VOCs in sensitive environments for both the printing process and the delivered print. If you want new equipment, the most environmentally friendly choices are latex and UV printers, as the inks are safe for disposal and will not introduce harmful chemicals into landfills. Plus, UV printers can typically print directly to the media and do not require adhesive vinyl for image application. As a final note, some manufacturers have revamped their ink replacements by packing them in cardboard as opposed to plastic containers.
So can you make an impact without replacing everything? Absolutely! We've mentioned PVC-free vinyl and laminates, but the right sign blanks can also make a difference. Some of the plastics used to make these substrates are, again, not very friendly to the environment, do not decompose in landfills and cannot be recycled. Yet there are eco-conscious alternatives on the market today, such as foamcore boards made with corrugated cardboard as opposed to a plastic-based foam. Some corrugated plastics and solid plastic blanks use materials that can easily be recycled. Wood is always a safe choice. Typically, PET (polyethylene terephthalate), HDPE (high density polyethylene) and PP (polypropylene) can be recycled — and sign blanks made of these materials have less impact on the environment.
Going green can be an investment, but it does have its benefits. Some signshops today specialize in environmentally friendly signage and charge a premium to their customers. Of course the biggest benefit to going green is that you are doing your part to reduce waste and pollution in the world.
PHOTO GALLERY
(6 IMAGES)
Advertisement
SPONSORED VIDEO
Find it here! ISA Sign Expo 2023
Whether you're looking to grow your business or advance your career, ISA International Sign Expo® 2023 is the only place to find everything you need to be successful in the sign, graphics, print and visual communications industry.