3 Sign Companies Preserve the Age-Old Craft of Signpainting
Strokes of genius give these walls a wow factor.
WHILE ARTISTRY IS reflected in every sign, there's a specific artistry to handpainted signs. Each one captures a bit of its maker in the brush strokes. From large-scale wall murals to intricately crafted store window graphics, handpainted signs have a legacy and traditions all their own. Here, we spotlight three sign companies helping to preserve the rich heritage of handmade signs, while taking the media into new — sometimes very big — directions.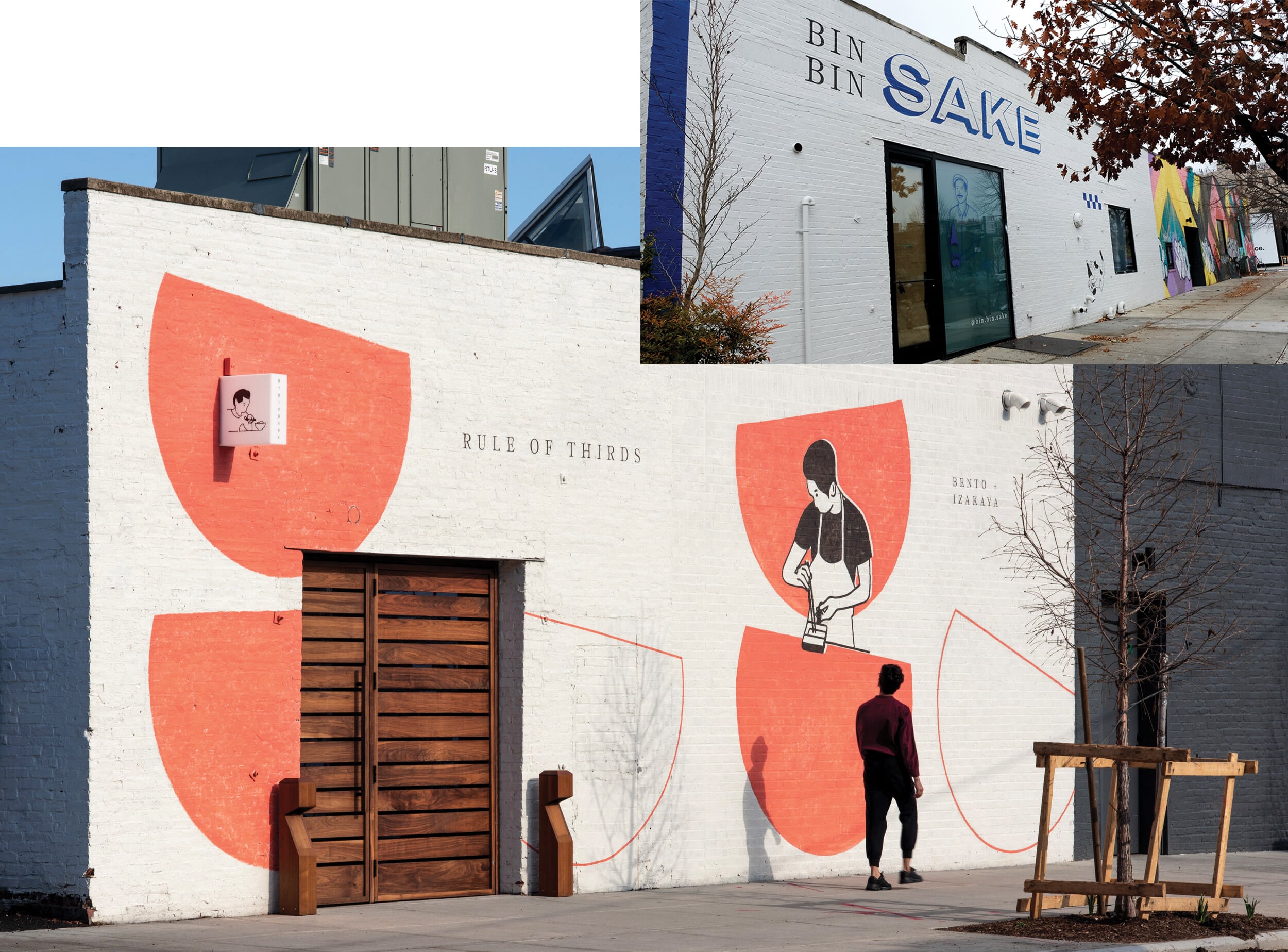 NEW YORK'S
SIGN LEGACY
SHOP: Noble Signs | LOCATION: Brooklyn, NY
CO-OWNERS: David Barnett and Mac Pohanka | URL: noblesigns.com
A Tradition of Signpainting

Noble Signs seeks to carry on the legacy of painted signs in the Big Apple.
Noble Signs founders David Barnett and Mac Pohanka met during their freshman year of college and founded Noble Signs in 2013 out of — in their company's words — "an appreciation for the vanishing classic signage of New York City." Last year, Pohanka was the subject of a "Sign Face" profile (see St, March 2021, page 14).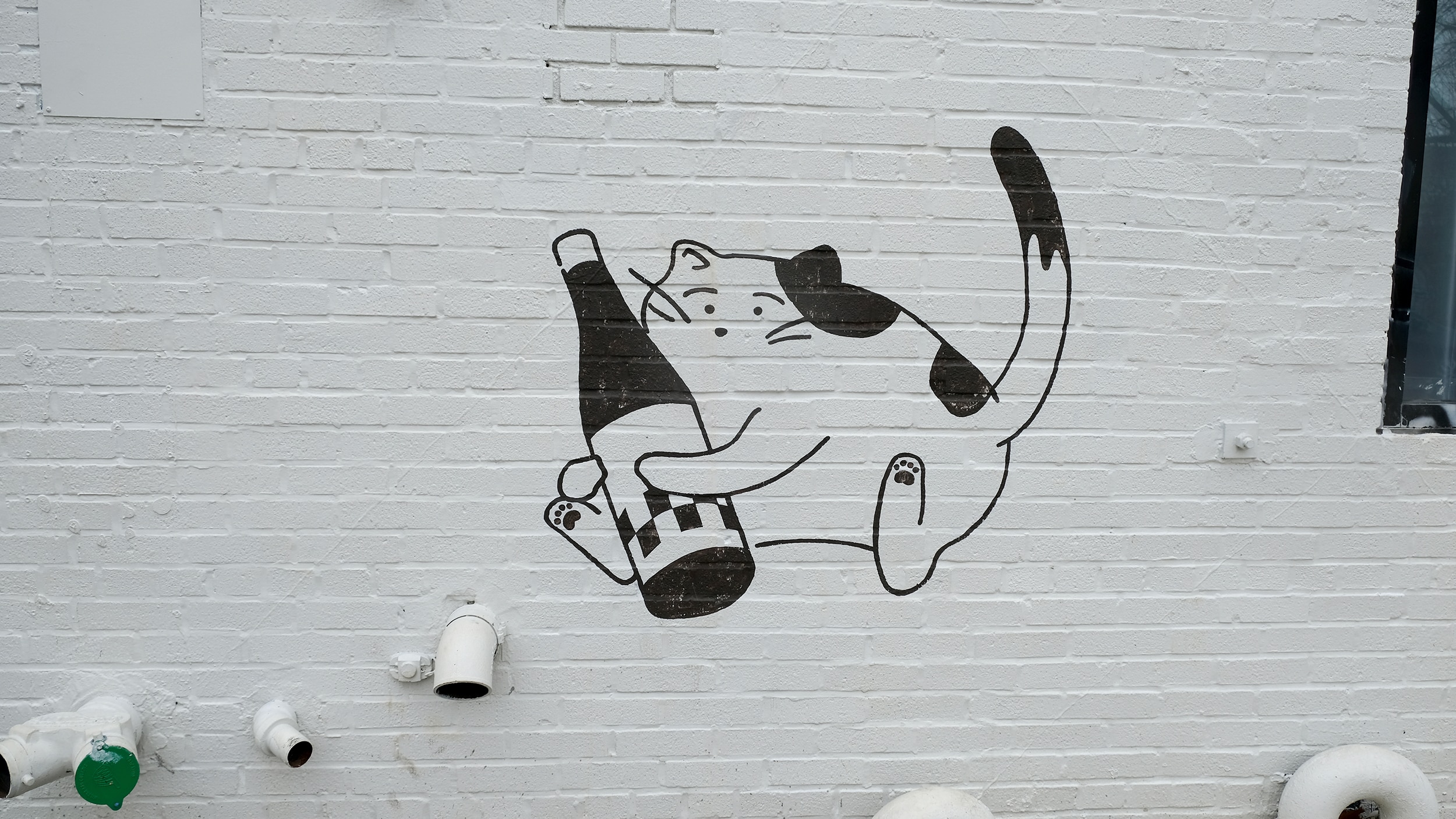 "The signs of New York City in the 20th century had such unique character. They were all made by hand, as opposed to machines, and every single sign had a touch of the person who made it," explains Barnett, a native of New York who discovered — only after launching Noble Signs — that one of his great-grandfathers had also been a signpainter, working in the Bronx in the 1950's.
While Pohanka grew up in Western Massachusetts, he spent a lot of time in the city as a child and developed a deep appreciation for the "aesthetics and iconography" of classic New York signage, he says.
Together, Barnett and Pohanka have been salvaging old New York signs in hopes of one day establishing a New York City sign museum. The process, they say, has informed not only a deeper understanding of the classic New York neighborhood sign motifs they both love — but also the ways they approach their painting and production processes.
Noble Signs specializes in handmade signage, custom typography and lettering, and brand and storefront design, and they approach nearly all of their projects with an intentional nod to the long history of handpainted signage in the city.


Fond of Fonts

The wall sign for this taco restaurant is a perfect example of Noble Signs' "font-driven" approach.

For example, when asked to create signs for Brooklyn-based King David Tacos in 2021, Barnett and Pohanka designed a large-scale black-and-white wall sign on the corner of the building, roughly 40 feet off the ground, to draw attention from those passing by on foot or in cars. They also created handpainted wraparound yellow and brown aluminum signs in custom colors to match the restaurant's branding.

To create the black-and-white wall sign — which has an intentional industrial vibe since the business includes both a small takeout space and a taco factory — the Noble Signs team used Benjamin Moore masonry oil paint for the white areas. For the black sections, they selected a Nova Color acrylic paint because its low sheen reduces reflection and unwanted glare, making the sign easier to read, Barnett says. The pair drew font and style inspiration from a 70-plus-year-old handpainted real estate office sign in the neighborhood. They also used cut-in lettering for the top half of the sign, an age-old process in handpainted sign production in which the lettering color is painted first and the background is cut in around it.

"The reason that was done, historically, is that white paint is much less opaque than black paint, so for efficiency, signmakers of the times didn't want to have to put down a black background and then go back over it three or four times in white. Instead, they'd paint the white first and design letters that could be easily cut in, avoiding scripts or small fonts," Pohanka explains.


Head-Lines Without words

This wall mural for a cantina conveys the brand without lettering.

Barnett and Pohanka were equally dedicated to celebrating classic New York sign processes and motifs in their creation of a storefront sign for The Corner Deli & Grill in Queens. The sign, handpainted on aluminum, incorporates several emblems and fonts that pay homage to historic signs uncovered on site from the various businesses that have called the storefront home, including a deli, a market and a dairy.

"It was one of those rare instances where we could design something that was directly informed by the history of the location that it was in," Barnett says.

Noble Signs often incorporates classic signpainting techniques even in projects that have a more modern aesthetic, such as the wall murals outside Rule of Thirds, a Japanese restaurant in Brooklyn. While the bold orange and black motifs help provide an eye-catching entrance for an otherwise industrial facade, the precise lettering of the restaurant's name is intentionally scaled to follow the mortar lines of the building — another technique signpainters of old used to efficiently keep lettering straight, Pohanka says.

While most of Noble Signs' projects are font-driven, they do occasionally tackle wholly graphic projects, such as the wall mural at Tiny's Cantina in Brooklyn, which features a trio of boldly colorful heads.

Still, the pair is happy to be known primarily as a "lettering-driven operation," Barnett says. "That's really where our specialty lies."

Advertisement
GOOD
AS GOLD
SHOP: Heart & Bone Signs | LOCATION: Chicago
CO-OWNERS: Andrew McClellan and Kelsey Dalton McClellan | URL: chicagosignpainters.com
Husband-and-wife team Andrew McClellan and Kelsey Dalton McClellan met as undergraduates in the art program at the University of Colorado Denver and, together, launched their Chicago-based business Heart & Bone Signs roughly 10 years ago. The duo run the business and also do all of the project painting themselves.
At the 2022 ISA International Sign Expo in Atlanta, the pair painted a large-scale mural featuring the famous "Welcome to Las Vegas" sign as well as the logo for the 2023 expo to be held there. The mural, painted on large boards, will be displayed in some manner at next year's show.
Back in college, the pair had "painted signs for friends and some small businesses — chalkboards and things like that — not really knowing what we were doing or realizing it could be a business," Dalton McClellan says.
Trained as artists, they discovered signmaking as a career path while exploring local signage in the Windy City during their days as graduate students specializing in figurative painting at the School of the Art Institute of Chicago.
Enchanted by their first exposure to handpainted goldleaf storefront signs in Chicago, Dalton McClellan reached out to prolific area goldleaf artist Robert Frese after seeing his signature on one of his completed projects. Frese became a mentor to the pair, training them on the intricacies of goldleaf signmaking, which has now become one of their primary specialties.
"A whole new world opened up to us at that point," Dalton McClellan says. "We now travel all over the country doing goldleaf. It's a very specific artform, and there's a long lineage of it in Chicago. So, we feel proud that our work is helping continue that legacy." Heart & Bone adopts many traditional styles indicative of Chicago-area goldleaf design in their work — helping spread a taste of their adopted city to projects across the US.
When handpainting and hand gilding a goldleaf sign — such as one for Kasey's Tavern, a Chicago bar, or Fudo Tattoo, a local tattoo parlor — Heart & Bone strives for perfection. They use a water-based gilding adhesive and only the highest quality gold sheets, sourced most often from W&B Gold Leaf, the last American manufacturer of the product.


Sizing Up Some Gold Work

Heart & Bone Signs travels the country doing goldleaf signs — rare these days.

"Our mentor was very particular about having the gold be very bright and clean and very tight and neat, and over time, we've picked up the same approach," Dalton McClellan says.

She says signmakers who don't work in goldleaf are always surprised to learn what a time-intensive — and expensive — process it can be. "Learning how to use the gold properly — and not wasting any — is a big learning curve," Dalton McClellan says.

While goldleaf has become a driving force in the business, Heart & Bone also frequently contributes large-scale painted exterior wall murals for both public art projects and brands large and small. For these graphic projects, the pair typically uses Sherwin Williams or Behr exterior paints, or Ronan Paints, 1Shot or Nova Color paints — as dictated by the setting and overall design.

They work directly with small businesses or, at times, are subcontracted by large sign companies that do not have the labor or expertise on staff to create handpainted signs. "A lot of times the things that we'll travel the country for are projects to paint very large-scale signs on roofs or on the side of warehouses," Dalton McClellan says.


Try These for Size

Some projects (above and below) are grand in scale and way up high.

The couple was hired in 2019, for example, to paint a massive Jim Beam logo on a barn on the distillery's property in Clermont, KY — a project that "was a lot of fun to do," Dalton McClellan recalls.

Similarly, the couple painted multiple large-scale brand logos for Lineage, a temperature-controlled supply chain leader, on the roofs of its facilities in Newark, NJ and Atlanta, and on the walls of its warehouse in San Leandro, CA.

They're also the creative team behind a wall mural of former players displayed on a brick facade at Coors Field, the stadium home of the Colorado Rockies MLB team. "Those are famous players primarily from the 1990's, and we only had a very grainy photo for reference, so it was somewhat of a challenge to recreate," Dalton McClellan says.

For Heart & Bone, though, when it comes to mural painting, bigger is definitely better. "We really do enjoy these very large-scale projects — projects effectively meant to be seen on Google Earth," Dalton McClellan says. "We are focusing on ways to create signs on larger and larger scales."

The couple also looks forward to more opportunities to put their fine arts skills to use as their business continues to grow. "We'd love to do more photorealistic projects, things that would allow us to tap into our fine arts skill set," Dalton McClellan says.

Advertisement
HIGHLIGHTING
HANDMADE
SHOP: Salvi's Hand Painted Signs | LOCATION: Providence, RI
OWNER: Jayson Salvi | URL: salvishandpaintedsigns.business.site
While serving as a Navy police officer, Jayson Salvi once raised his hand when someone asked if there was anyone artistic on base. The next thing he knew, he was tapped to paint ship logos.
"I did my ship and then all the other captains would go, 'Send him over our way,'" says Salvi, who took art in high school but is otherwise self-taught. "I missed my first deployment to Europe because they wanted me to stay and paint ship logos."
Despite his military signpainting success, Salvi didn't immediately launch his own sign business after he was discharged. Instead, he started a candle-making operation, for which he frequently made his own signs. After seeing his work, friends and colleagues would ask him to paint signage for their small businesses — leading to a robust side profession and, eventually, his decision to shift toward full-time signmaking in 2017.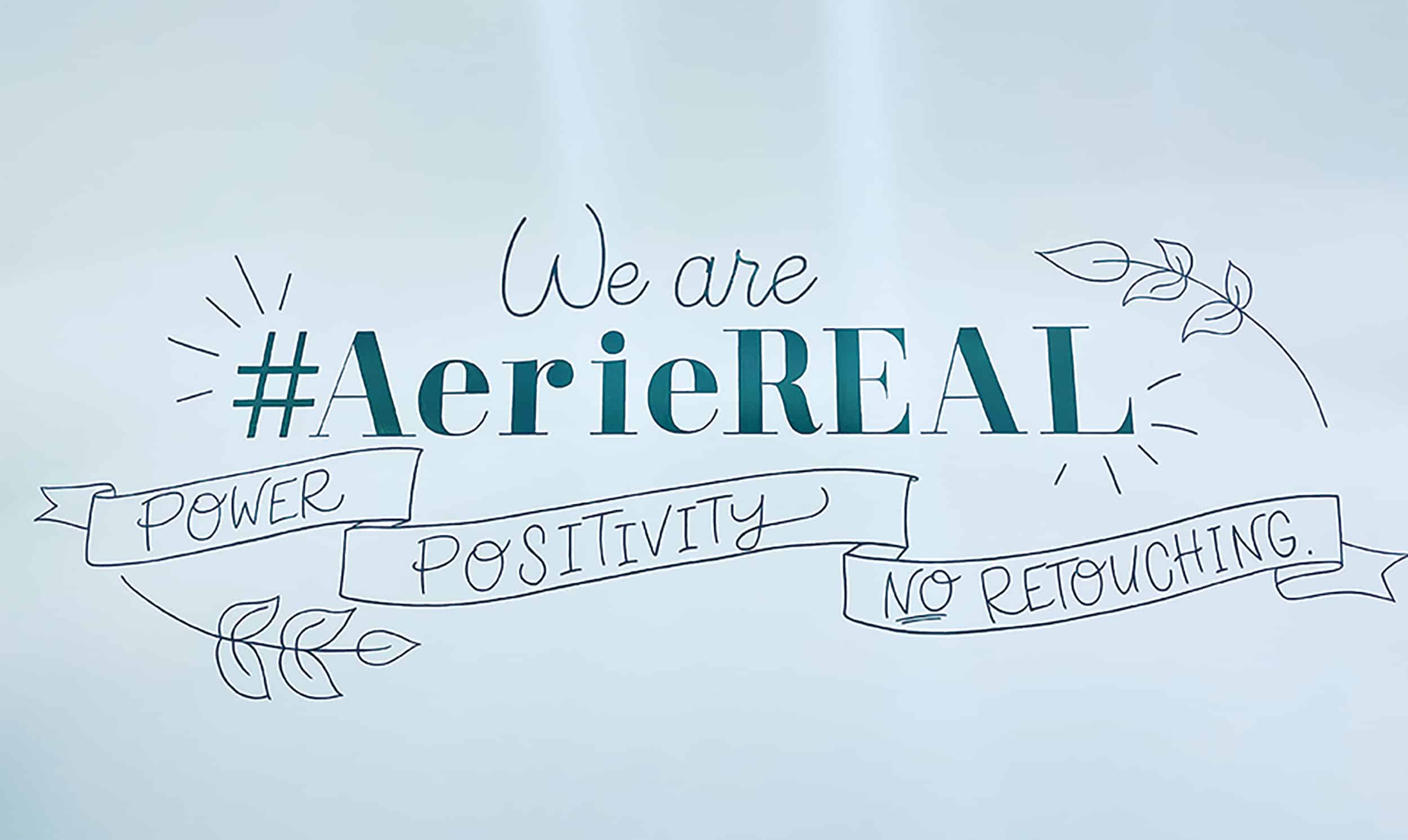 "It started organically, without me ever thinking that it would lead to a career," Salvi says. "But since making the decision to do this full-time, business has been phenomenal."
In fact, Salvi says demand for his handpainted signs actually grew during the pandemic. "Everybody wanted something," he says. "Some people were still opening businesses. And I also had clients who were stuck at home who reached out about restoring old family heirloom signs or historic house plaques or even [painting] interior wall murals."
When Salvi is tasked to paint exterior wall murals — such as the green-and-white striped service info sign for Green Line Apothecary in Wakefield, RI — he typically uses Ronan Aquacote paints. "They're easy to clean up. They're non-toxic and water-based," says Salvi, who prides himself on being as environmentally conscious as possible in his business processes.


Paint the Town

You can find all kinds of signs from Salvi's Painted Signs in Providence, where the one-man shop is located.

"I never dump a drop of paint. I mix every can with any paint left together, and I use it as a primer for future projects," he says.

Recently, Salvi was tasked with creating an exterior mural for World Trophies in Providence, RI, that reads "What's Your Trophy Moment?" He created the mural in two days, painting it on the company's loading dock wall, where it will serve as a social media photo backdrop to help increase brand awareness.

Salvi's interior branding murals — for which he also uses Ronan paints — include a painted sign of the Rhode Island Red, the chicken and state bird of Rhode Island, for local TV station WJAR, and a handpainted interior logo wall for LOPCO Contracting, a Rhode Island-based painting company. He also often creates custom handpainted signage for clients, including the main entrance sign for Painted Beige Hair Studio in Providence.

Whether tackling an interior project or an exterior one, Salvi says he considers himself a "traditional signpainter." He sketches designs on a paper template and then creates his murals without using elaborate computer-based grids or other software.

While the bulk of Salvi's clients are in Rhode Island, he frequently takes in historic preservation work from other states, working on the sign projects in his studio and shipping them back to clients once complete.

Business has been so robust that Salvi has never had to consider branching beyond handpainted work. "Never a day goes by that I take for granted I get to do handpainted signs and that people keep calling," he says.
PHOTO GALLERY
(69 IMAGES)


Noble Signs | Heart & Bone Signs | Salvi's Hand Painted Signs
SPONSORED VIDEO
Find it here! ISA Sign Expo 2023
Whether you're looking to grow your business or advance your career, ISA International Sign Expo® 2023 is the only place to find everything you need to be successful in the sign, graphics, print and visual communications industry.