Global Reach
Wayfinding virtuoso Jan Lorenc discusses designing across cultures and post-pandemic placemaking.
THE TERM WAYFINDING describes a multi-disciplinary approach to moving people through complex spaces. The process of designing a wayfinding system should integrate various visual cues, helping folks to find their way and orient themselves to their location.
Combining architectural elements, interior-design strategies and sign systems can vastly simplify the process of moving a person from where they are to where they want to be. "The signage is very much a part of the interior architecture," Lorenc said. "One approach is where you are sticking 'postage stamps' on everything. You're cranking out little plaques and hanging them everywhere." Or, Lorenc said, you can integrate everything. "We take that approach to the signage. When done correctly, the results can be much more visually pleasing as well."
DESIGNING THE EXPERIENCE
In order to fully integrate an effective, consistent design language into a complex project such as a hotel/casino/convention center, there needs to be a partnership between the interior design group and the architectural firm. "I think generally, the architects appreciate how we try to work tongue-and-groove, partnering with them," Lorenc said.
Proper integration comes in various forms. "You can always use color," Lorenc said. "And you can use lighting. It doesn't only have to be signs." Visual cues help people acclimate to a complex or overwhelming interior. Lorenc suggested placing iconic elements, such as art or sculpture, at the end of long corridors. "Signs can definitely be used as memorable placemakers as well," he said.
Properly used, placemakers aid in navigation, but they can also direct actions. "We look at how people experience the sales process," Lorenc said. "We create foreground elements such as fountains and large sculptures. We create the experience they encounter in the marketing center." If you consider this an elegant way to force customers to 'exit through the gift shop,' you're only half-right. Integrated design drives activity, but it also creates a curated branded experience.
A positive experience confers a sense of destination to a property that makes people linger and explore. This exploration drives sales in nearby shops and restaurants.
Lorenc cautions not to "over-brand" an interior. "Don't over-utilize a logo; use the logo very sparingly," he said. "A pattern language can be very important." If the pattern reinforces the brand, that is enough.
Increasingly, an invisible element is also coming into play: technology. "Smartphones are a great asset," Lorenc said, "but from a sign standpoint, augmented reality won't diminish signs. No one's ever going to say, 'get rid of all of the signs.'"
A NEW WORLD, ORDERED
Now take that concept and layer in various languages and cultural touch-points. For decades, Lorenc+Yoo has done just that, bringing this integrated approach to projects all over the globe. "I do a significant amount of research into a culture before I begin a project," Lorenc said. Millions of SkyMiles and the huge physical design library he's accumulated back up his point.
"We do architecture, we do interiors, we do wayfinding, but what we really do is storytelling," he said. Those stories create themes and narratives that reinforce the projects with deeper meaning and increase their sense of place. The integrated stories make the spaces special.
COVID CONCERNS
Lorenc's experience in China has given him a unique perspective about the ramifications of the current COVID-19 pandemic. "My insight is this: be very cautious. Half of our work got turned off when this all started," he said. "But over the last few weeks, most of the work is back. I'm thinking that people sense that we're going to have to continue to build."
Advertisement
Lorenc was working in China when the SARS outbreak ended. "Travel will change. Getting on an airplane will change," he said. "[In China] everyone was checked with a thermometer." He believes the smartphone is going to become a critical wayfinding tool.
"For a while, people will have to do things with their phones. You can't have them standing in lines," Lorenc said. "The solution should be virtual."
But ultimately, people want to be "face-to-face" Lorenc said. "They're going to want to go to a baseball game. Humanity has to return. After this is over, I don't think things will be that different," he said, before acknowledging his own psychological battles. "I'm struggling with the fact that I don't want things to be different."
We can all take some comfort knowing that history is on the side of things returning to normal, with some useful adaptations mixed in. And for good reason; through centuries dotted with man-made and natural disasters, good storytelling has never lost its relevance.
Jan Lorenc
Principal/Director of Design at Lorenc+Yoo Design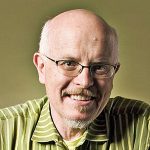 Jan Lorenc leads a team of architects, graphic designers, sculptors, interior designers and industrial designers at Lorenc+Yoo Design (Roswell, GA) . Lorenc earned bachelor's and master's degrees in industrial design and visual design from the Illinois Institute of Technology, and a master's degree in architecture from the Georgia Institute of Technology.
Advertisement
With Jan at the helm, Lorenc+Yoo Design has developed award-winning museum spaces, tradeshow exhibits and wayfinding systems. His firm's accolades include multiple awards in Signs of the Times' annual Signshop Competition, including Best of Show.
Lorenc designs for an international list of clients, including companies in China, Korea, Japan, India, the Middle East and the US.
PHOTO GALLERY
( 6 IMAGES)

SPONSORED VIDEO
Find it here! ISA Sign Expo 2023
Whether you're looking to grow your business or advance your career, ISA International Sign Expo® 2023 is the only place to find everything you need to be successful in the sign, graphics, print and visual communications industry.