A Sign Family Man
This pro's fam is as involved in the biz as they were in this image.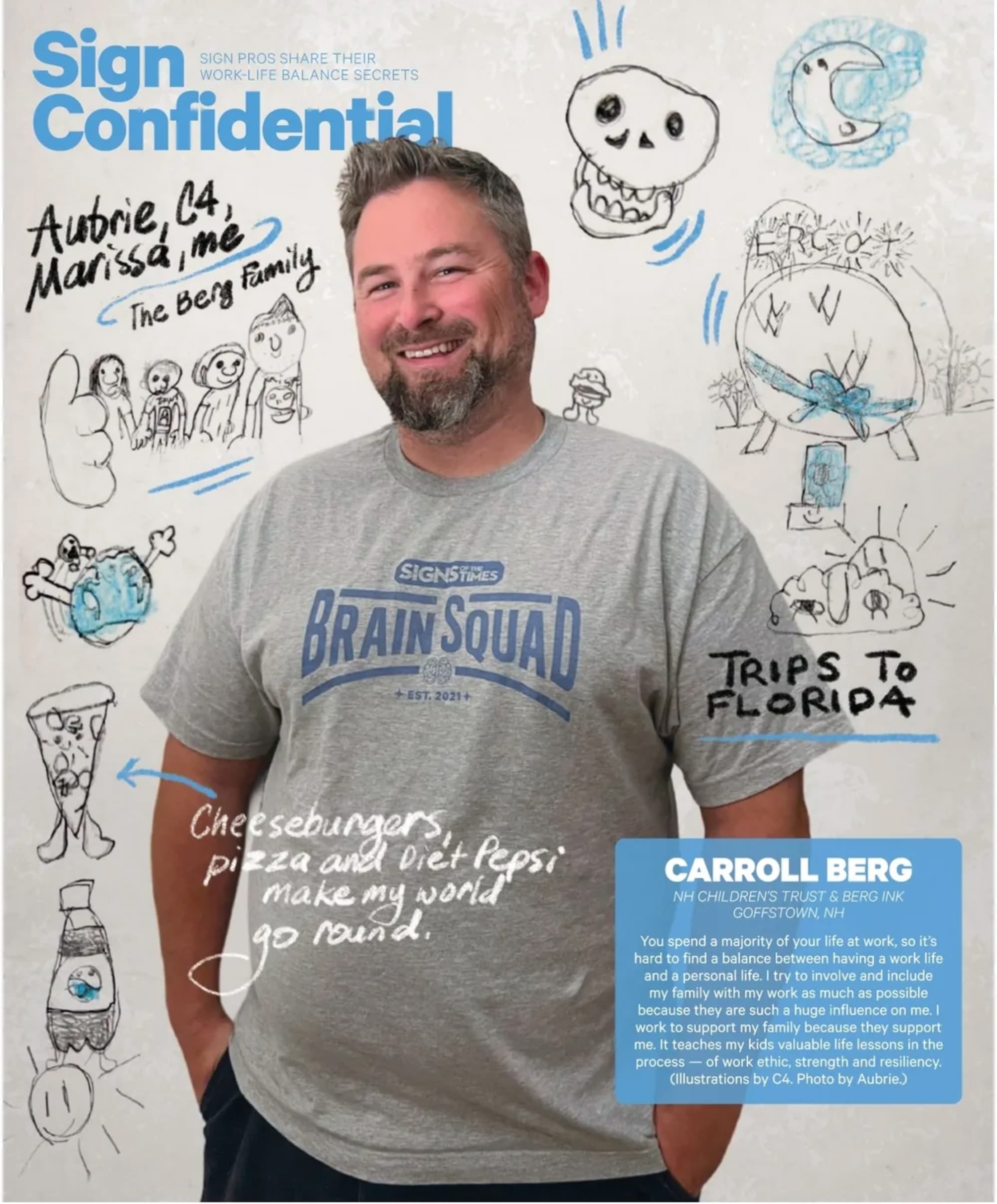 Carroll Berg
NH CHILDREN'S TRUST & BERG INK
Goffstown, NH
You spend a majority of your life at work, so it's hard to find a balance between having a work life and a personal life. I try to involve and include my family with my work as much as possible because they are such a huge influence on me. I work to support my family because they support me. It teaches my kids valuable life lessons in the process — of work ethic, strength and resiliency. (Illustrations by C4. Photo by Aubrie.)
SPONSORED VIDEO
Find it here! ISA Sign Expo 2023
Whether you're looking to grow your business or advance your career, ISA International Sign Expo® 2023 is the only place to find everything you need to be successful in the sign, graphics, print and visual communications industry.