Working from Home Allows SOT's Editor to Do More, Live Better
Family, teaching and home-based hobbies maximize time invested in each.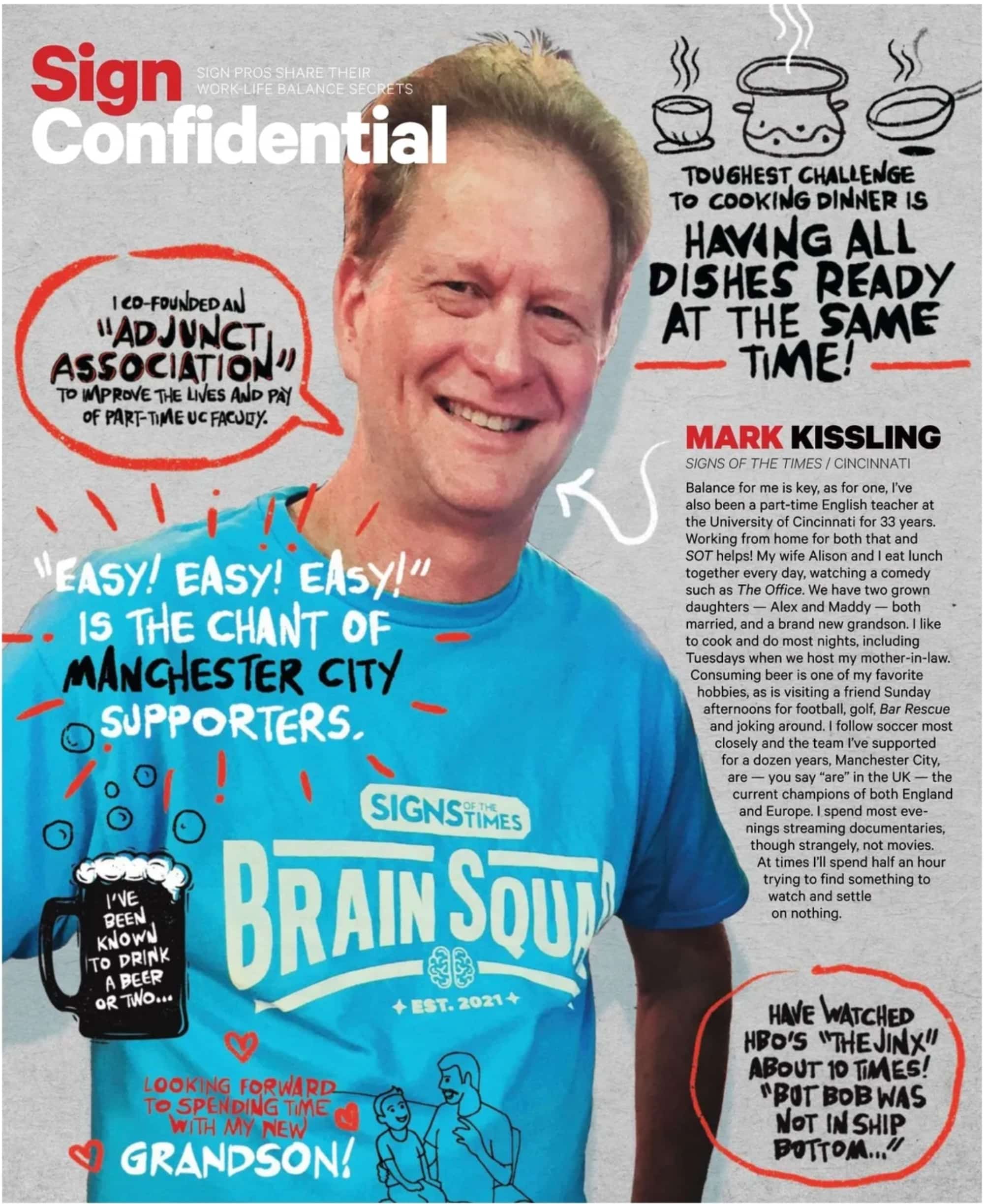 Mark Kissling
Signs of the Times
Cincinnati
Balance for me is key, as for one, I've also been a part-time English teacher at the University of Cincinnati for 33 years. Working from home for both that and SOT  helps! My wife Alison and I eat lunch together every day, watching a comedy such as The Office. We have two grown daughters — Alex and Maddy — both married, and a brand new grandson. I like to cook and do most nights, including Tuesdays when we host my mother-in-law. Consuming beer is one of my favorite hobbies, as is visiting a friend Sunday afternoons for football, golf, Bar Rescue and joking around. I follow soccer most closely and the team I've supported for a dozen years, Manchester City, are — you say "are" in the UK — the current champions of both England and Europe. I spend most evenings streaming documentaries, though strangely, not movies. At times I'll spend half an hour trying to find something to watch and settle on nothing.
SPONSORED VIDEO
Find it here! ISA Sign Expo 2023
Whether you're looking to grow your business or advance your career, ISA International Sign Expo® 2023 is the only place to find everything you need to be successful in the sign, graphics, print and visual communications industry.