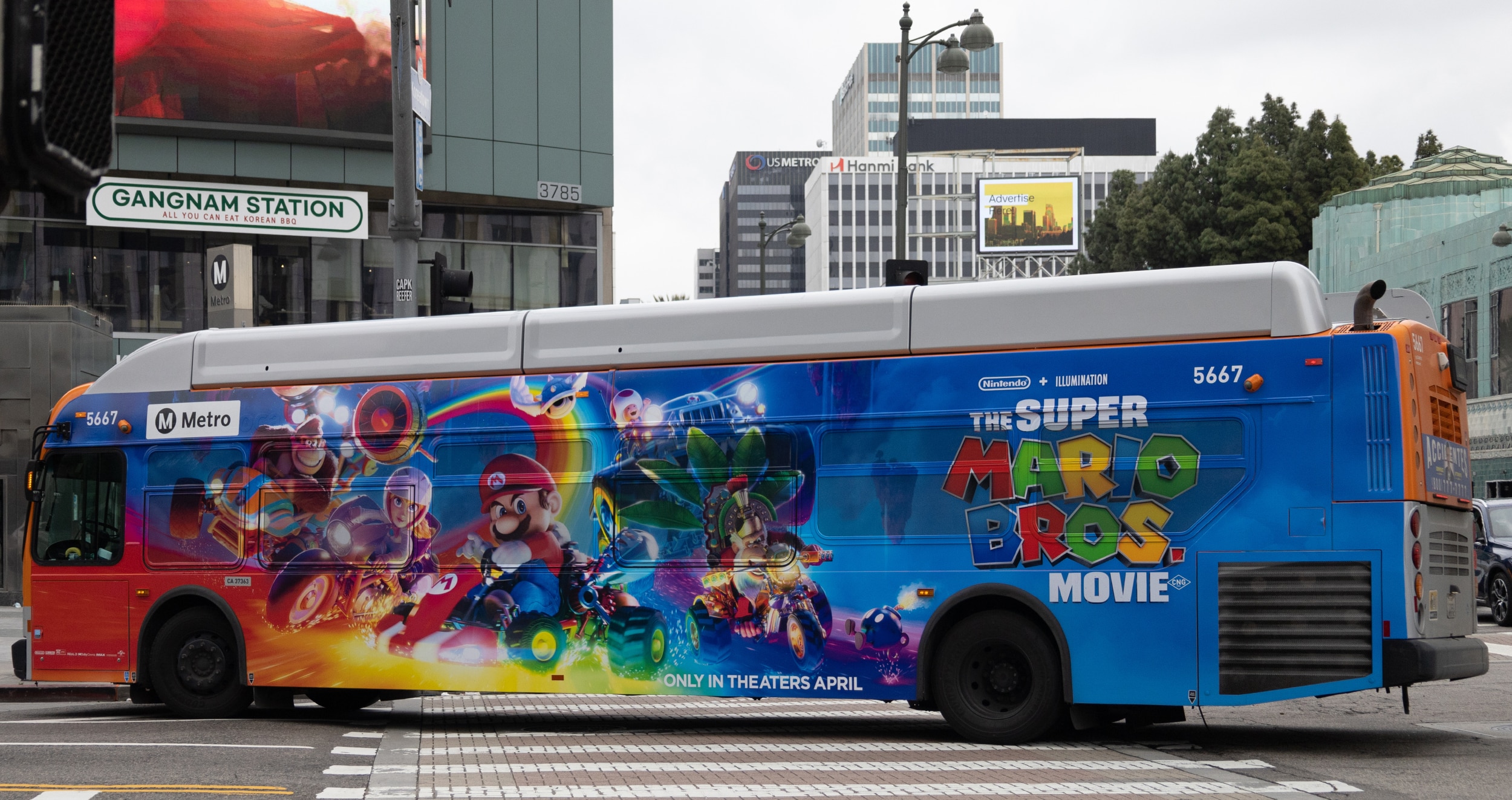 OOH Campaign Includes "Rainbow Road" Bus Wrap
Vigorous proofing brings vivid color to life.
This article originally appeared at our sister publication, Big Picture.
LOS ANGELES WILL never be as colorful as the Mushroom Kingdom, but Arete Digital Imaging (ADI) did its best with graphics for "The Super Mario Bros. Movie." Recruited by Outfront Media to help promote the Nintendo, Illumination, and Universal Pictures film, ADI printed vinyl for billboards, buildings, columns, and LA Metro bus wraps.
The chief challenge was not to match the scale of the fantastical setting, but rather the bright color pallet, says Julian Swain, EVP at ADI. Having worked with Outfront and Universal before, the Hollywood-based company already knew how to proceed: with time-tested technique and a vigorous, no-shortcuts approach to quality control. "The files come in as RGB as it is frequently easier to hit some of the vivid colors, especially in the animated releases," Swain says. "Once the color gamut has been constrained by converting to CMYK, it becomes harder to work on getting those brighter colors to match the approved color."
In fact, ADI goes so far as to cut masks to color-correct specific areas of a wrap. For the busses, "We tweaked a couple of small areas," Swain says. Proofs always run on the same press used for the final print, and colors are reviewed in daylight to match what the public sees on the street.
The company used an HP Latex 1500 in eight-pass mode for the bus wraps and an HP Latex R1000 for the perforated window material. The choice of media (for the bus and other graphics) was GF 209 MetroMark. Laminates include GF 101 Lustre overlaminating film for the bus and optically clear material for the windows. Graphics were installed by J. Perez Associates and Spectrum Media Group.
Synchronized


An extra challenge of OOH advertising campaigns is coordinating with other stakeholders to ensure a consistent aesthetic and that all graphics hit the streets around the same time.

Validated


A team from Universal approved a fully installed wrap in a bus yard prior to the rest of the print run.

Versatile


Also available in an easy-apply, air-egress 209AE option, GF 209 MetroMark vinly film has a bright white point and high opacity with a repositionable adhesive for a range of substrates.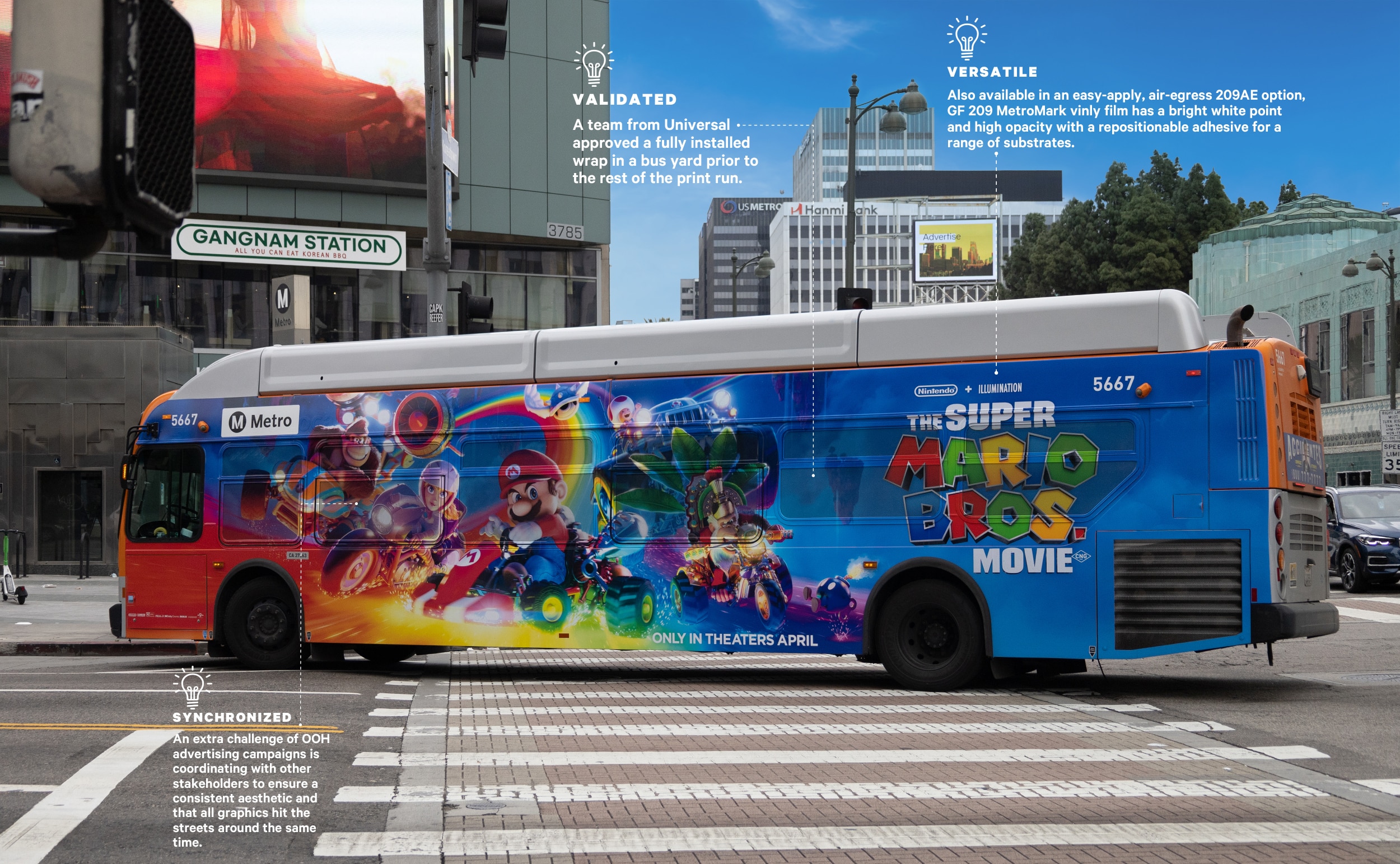 Photography: Outfront Media
Advertisement
SPONSORED VIDEO
Find it here! ISA Sign Expo 2023
Whether you're looking to grow your business or advance your career, ISA International Sign Expo® 2023 is the only place to find everything you need to be successful in the sign, graphics, print and visual communications industry.