PIP and Sir Speedy Unveil New Logos
Both companies update their looks to promote their brands better.
Franchise Services Inc. (Mission Viejo, CA) recently announced that PIP, a marketing, signs, and print services provider since 1965, and Sir Speedy, a signs, print, and marketing services provider in business since 1968, have introduced new logos that underscore the brands' renewed commitment to advancing business communications and delivering an exceptional customer experience, according to a release done by Franchise Services Inc., parent company of PIP and Sir Speedy.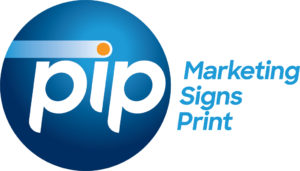 The new logos suggest a connection to both companies' roots in quick printing while reflecting their transformations into full-service marketing offerings.
"The logo is true to the PIP tradition — representing speed, responsiveness and personalization — while also representing the modern, multidimensional, customer-focused brand that PIP has become," Shane Parker, managing partner of PIP in Peoria, IL, is quoted in the release.
"The logo reflects the image of what we want our brand to represent today: a contemporary,friendly, helpful, comprehensive go-to  brand that puts the customer experience first," Evan Bloom, owner of Sir Speedy in Westbury, NY, is also quoted.
The new logos are "symbolic of our commitment to innovation and delivering superior, personalized service to a broad range of clients," David Robidoux, chief marketing officer of Franchise Services Inc., is quoted in the company release.
Advertisement
For more information, visit pip.com and sirspeedy.com.
SPONSORED VIDEO
SureColor R5070 and R5070L | Consistent, High-Quality Signage Printing
Achieve consistent, repeatable color for high-quality signage, including banners, adhesive vinyl, wallpaper and more, with the robust, reliable SureColor R5070 and R5070L 64-inch roll-to-roll resin signage printers. Learn more.