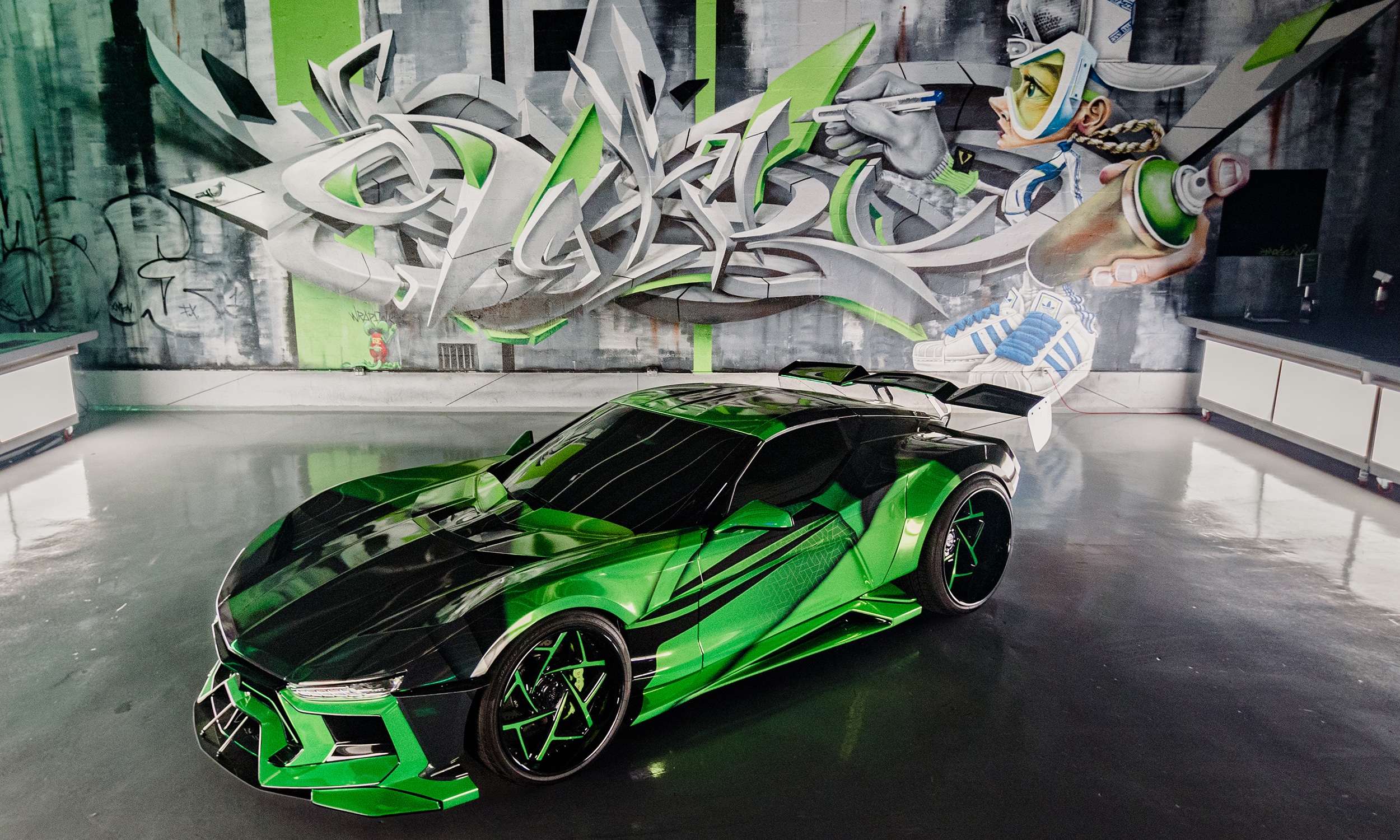 Vehicle Wrapper Turns C6 Corvette into a Mean, Green Machine
Metro Group Miami makes the car owner's dreams come true.
This article originally appeared at our sister publication, Big Picture.
METROWRAPZ, A DIVISION of Metro Group Miami, in Hollywood, Florida, makes their name by taking car lovers' prized possessions and elevating their looks to unforeseen and exciting levels. In this case, C6 Corvette owner Ovais Jalil built up his ride using a Valarra custom body kit and sought out Metrowrapz to make the exterior of his car pop. Throughout his building process, Jalil kept in touch with Metrowrapz's lead designer Pablo Mazzini. After going back and forth with ideas and renderings, Jalil and Mazzini decided to wrap the vehicle using Avery Dennison Conform Chrome Wrapping Film, printed with an HP Latex 570 printer. The custom Corvette also has chrome accents and trim, chrome door jambs, and chrome rim wraps to encapsulate the chrome theme.
Collaborative


The PSP listened to the Corvette owner's recommendations and ideas when it came to wrapping unique custom areas of the vehicle.

Comprehensive


Metro Group Miami's in-house media director Alejandro Perez de Utrera Jr. staged and shot professional photos of the vehicle for Jalil.

Custom


Every exterior detail of the green C6 Corvette is customized and intricately accounted for.
PHOTO GALLERY
(5 IMAGES)
SPONSORED VIDEO
PRINTING United 2021
Put on by the PRINTING United Alliance, the 2021 PRINTING United expo is slated for Oct. 6-8, 2021 in Orlando, FL at the Orange County Convention Center.
The 2020 show, eventually converted into the PRINTING United Digital Experience due to COVID-19, was slated to cover print and finishing technologies in these segments: digital, garment, graphic, packaging, commercial and industrial.
Registration for the 2021 show will open in spring 2021.
For more information, visit printingunited.com.