2020 Signshop Competition: Best Outside Design/Shop Fabricated, Illuminated, Small Shop of 2020
KAP Signs (Dayton, OH) turned heads with a double-face internally illuminated sign with push-through letters and logo.
First Place
Fabricators: KAP Signs (Dayton, OH)
kapsigns.com ; Mark Ringler, Mark Thomas, Steve Tannreuther
Designer: Oregon Group Architects (Dayton, OH)
Kyle Zepernick
Client: Muhlenkamp Construction
This double-face internally illuminated sign with push-through letters and logo has perforated aluminum with aluminum C-channel to create reveals. An LED strip behind the aluminum perf at an angle pointing up at the sign provides a wash of light on the blue cabinet.

Second Place
Fabricator: Jones Sign Co. (De Pere, WI)
jonessign.com
Designers: Lorenc+Yoo Design (Roswell, GA)
Jan Lorenc, Barry Becker; Cooper Carry (collaborator)
Atlanta
Client: City of Daytona, FL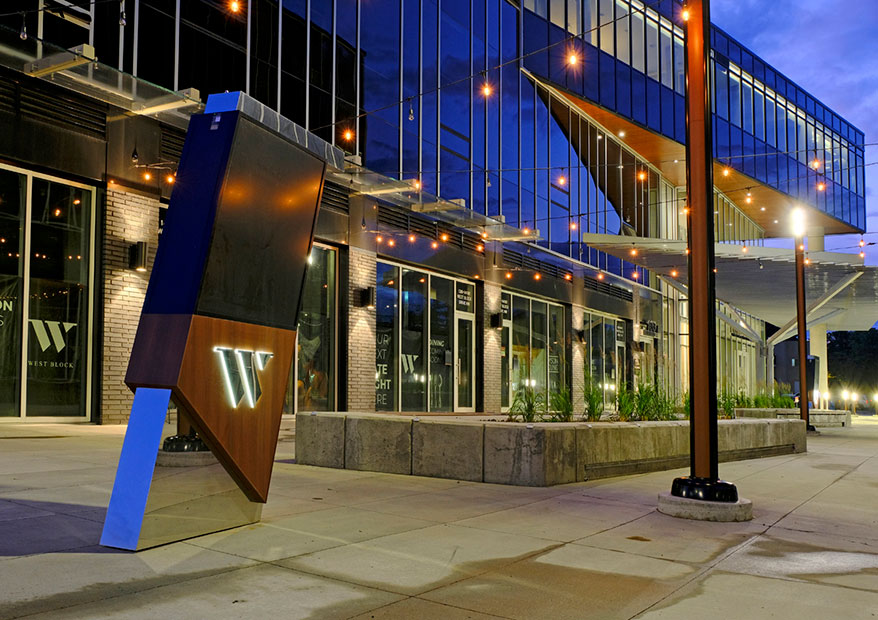 Third Place
Fabricator: City Image Signs (Edmonton, AB, Canada)
cityimagesigns.com
Designers: Bond Creative (Calgary, AB, Canada)
City Image Signs
Client: Pagnotta
Advertisement
SPONSORED VIDEO
New Golf Course Graphic Installations With Mactac
Visual communication is essential to a successful business. 2020 required restaurants to pivot from promotional graphics to safety and spacing graphics. Now that restaurants are reopening, it's time to make necessary signage updates and Mactac is here to help. Before you even enter a building, there are thousands of opportunities to welcome and inform your patrons. Whether that is with window graphics, sidewalk graphics, or building wall signage. Stick with us as we walk through the endless opportunities and which Mactac products can help you achieve the goal.