44 Sign Pros Share the Best – and Worst – Advice They've Ever Received
Just take it all with a grain of salt, as one of your peers cautions.
WE ASKED OUR Brain Squad to share both the best and the worst business advice they've ever received, and wow, did they let us have it! Though most provided the bad as well as the good, a dozen or so sign pros offered only the best advice.
"If [the advice is] really awful, I wouldn't have retained the info," says Rita Siprak-Weill, Minuteman Press Annapolis, Annapolis, MD. "I take all advice with a grain of salt and decide if it's something that I need to implement, but I try to honestly look at all recommendations and see if the issue it addresses is something I need to look at."
We invite you to do the same. And hey, should you want to share your sign wisdom in articles such as this, join our Brain Squad at signsofthetimes.com/brainsquad.
STARTING & RUNNING A BUSINESS
As good a place as any to begin, at the beginning…
BEST:

Ask someone who's done it. —

Dominic Tancredi, Woodshed Stage Art, Cleveland, OH

WORST:

We were told not to buy the signshop we now own. "Start your own shop," they said, but we bought this 25-year-old, very well-established company and haven't looked back. —

Geoff Orlick, Quality Designs Ltd., Campbell River, BC, Canada

BEST:

"If you want it bad enough, you will figure out a way to get it." After being declined from the bank. We are still here! —

Mike Crosley, Northeastern Sign Corp., South Colton, NY

WORST:

"Just give up and get a real job!" Being a creative person and getting paid for it is a tough racket. I think I'm still one of the lucky ones because I love my work as much today as ever. —

George Brudos, GeoGraphics Lettering & Design, Albuquerque, NM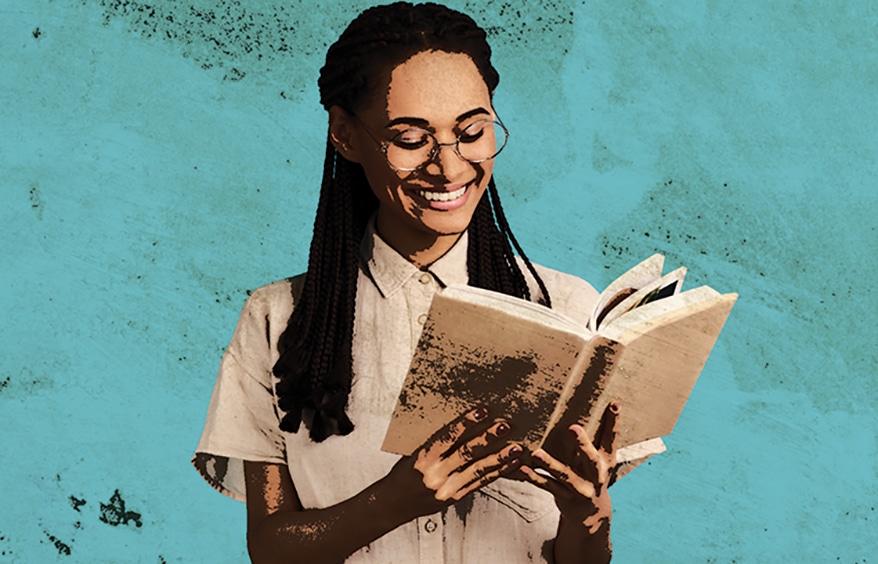 BEST: Never stop learning new things!

WORST:

View other sign companies as rivals or adversaries instead of an asset. —

Raychel O'Donoghue, Lexington Signs & Graphics Inc., Burlington, MA

WORST:

Don't leave your shop during business hours; you might miss that million-dollar sale! —

Karrie Brock, Fastsigns of Toledo, OH and Maumee, OH
CUSTOMERS
Ever gotten advice on how to handle a customer or clients in general? Yeah, we thought as much. So did these sign professionals.
BEST:

The customer may not always be right, but they are always the customer. —

Ted DeWitt, Signarama Covina, Covina, CA

WORST:

There are many other clients/projects out there. —

Scott Muller, Trademark Visual Inc., Phoenix
BEST: When you visit a client, talk to everyone you meet as if you are speaking with the CEO of the company. First, because it's the right thing to do. Secondly, you never know who is influencing the decision. — Tom Dunn, Metro Sign and Awning, Tewksbury, MA

WORST:

"Even the smallest job/project could lead to a bigger one or a referral." Usually, the small one-off, low-profit custom jobs only lead to headaches. —

Sean Hughes, Signarama Clinton Twp., Clinton Twp., MI

BEST:

If a client is wanting to save money, they will be reaching into your pocket to do so. —

William Dehaven, Gulf State Signs, Winter Haven, FL

WORST:

"Just put it up; don't worry about how long it will last!" This from a national we were working for. The sign fell apart in less than a year and we were back to fix it as a time and material job. —

Robert Burke, Burke Enterprise, Oakdale, CT

BEST:

Know your audience.

WORST:

ABC (Always Be Closing). See my comment about knowing your audience. The audience in my business area can smell a sales pitch a mile away. There is no better way to guarantee a lost sale here than to follow the ABC guide to selling. —

Jake Zani, Rule Signs & Graphics, Randolph, VT
Advertisement
YOUR REPUTATION
Few things, perhaps nothing, is as important as your rep, and plenty of people have their opinions on what and what not to do, or how to do it.
BEST:

Do what you say you are going to do. —

Rick Ream, Media 1/Wrap This, Sanford, FL

BEST:

Always try to offer and do more than expected from your clients. —

Tim Ward, Sign Solutions, Frederick, MD

BEST:

Never be known as a cheap signmaker… You can always come down in your pricing but never go up! —

Cindy Gillihan, Gilly's Super Signs, Placerville, CA

BEST:

Find what you're good at and stick with it. —

John Konopka, US Sign and Mill, Fort Myers, FL

BEST:

Charge what you know your products and services are worth and don't race to the bottom of a bidding war. —

Chad Lawson, Sign Pro of Skagit Valley, Mount Vernon, WA

BEST:

"A man would do nothing, if he waited until he could do it so well that no one would find fault with what he has done." —

Cardinal Newman, via Carl Heinlein, Cincinnati Custom Signs, Cincinnati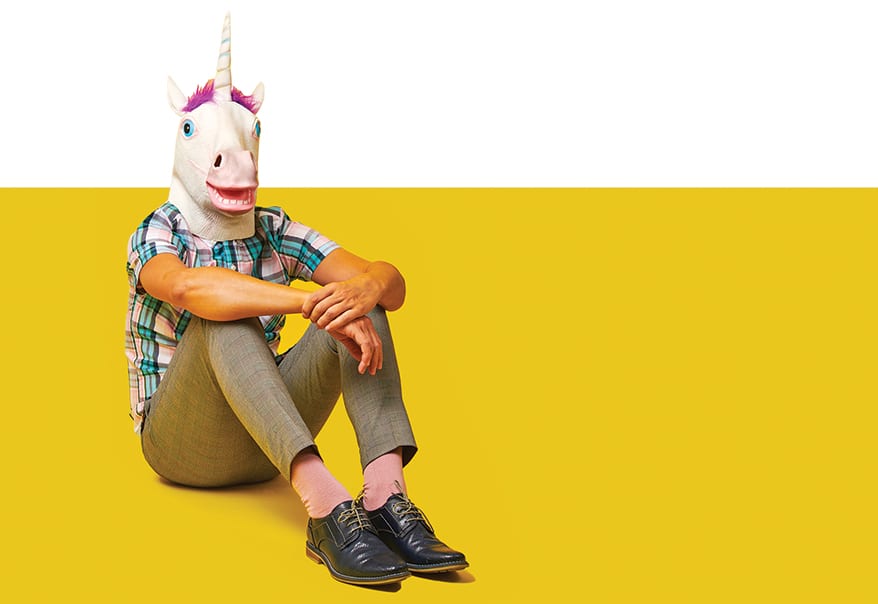 EMPLOYEES & HIRING
If you laid every business book on hiring and employees end to end, the line would stretch halfway to the moon.
BEST: Hire people for their character; train in the skills. — Frank Murch, Signs for San Diego, Oceanside, CA

WORST:

Don't get too close to your employees. —

Jennifer Jackson, Wrico Signs, Mobile, AL

BEST:

Hire slow. Fire fast. Find your weaknesses and hire people who have that as a strength! All the while still working on improvement in that area personally. —

Josette Brinkman, Fastsigns of Findlay, Findlay, OH

WORST:

Your employees don't need to like you. —

Sarah Dixon, Unified Sign and Design, Louisville, KY

BEST:

Trust your gut when hiring new employees … and especially after the 30-day mark. I have had many mentors [share] this advice and it seems to be something I am reminded of every year… As an owner, your gut feelings … are almost always spot on in the end.

WORST:

Hire to solve problems. This old adage is more of a gimmick than real advice. In the past we have hired when we have had certain production issues, or sales issues … and hiring without investigating and understanding the problem just seems to prolong the actual problem. After a deep dive on the problem, hiring can often be a part of the solution … but it is rarely the entire solution. —

Bob Chapa, Signarama Troy | Metro Detroit, Troy, MI

BEST:

Create a good mission statement that you can share with employees. Don't be afraid to be more transparent with your employees. This helps create the culture that you want, not what they think. —

Jasper Burton, Cuerden Sign Co., Conway, AR
Advertisement
SALES
Ask anyone who sells about the suggestions they receive not only from their "official managers," but also their many "unofficial sales managers." Not all of it is good, not by a longshot.
WORST:

Go after everything. —

Corky Davis, Buckeye Neon & Electric Signs, Fairlawn, OH

BEST:

There is profit in persistence. —

Rob Skelton, Fantastic Signs, New Smyrna Beach, FL
BEST: Learn to say "No!" Frankie Markasovic, Graphic Image Corp., Orland Park, IL

WORST:

Just take the job on and figure it out as you go. Great way to irritate a client and lose future work (if not done "just right"). —

Derek Atchley, Atchley Graphics, Columbus, OH

WORST:

Price low to produce high volume. —

Vince Cvijanovic, Graphic Components, Greensboro, NC

WORST:

"We can make a lot of money if we…" Easy money projects may produce good sales numbers but often lose on the bottom line. —

Alan Olinger, Houston Sign Co., Houston
INVESTING
How often are you confronted with tips, "sure things" and the like when it comes to business investments? Yep, again, we thought so!
BEST: Focus on profitability and having cash ready to deploy… — John Hotaling, Signarama Woodstock, Woodstock, GA

WORST:

"Duuuuuude, we have to get into this other investment… We can make a ton of money and it won't be that hard!" Low-hanging fruit is easier to obtain but nowhere near as sweet as the good stuff on top. It's the journey that makes this life fulfilling. 🙂 —

Jeremy Vanderkraats, Signs by Van, Salinas, CA

WORST:

Buy Pets.com stock. —

Steven Carpenter, Archetype, Minneapolis
POINT — COUNTERPOINT
We couldn't help but notice some contradictory or paradoxical advice among our responses, and sometimes both from the same Brain Squad members!
BEST: Don't get into business with friends or relatives. — Kevin Mead, Kolor Werx Creative Services, Portland, OR

WORST:

Don't work with family! We are sisters who work together every day. We try hard to treat each other as we would a non-related person in our business. —

Sheila Roberts, Sign Solutions, Phillipsburg, KS

BEST:

Don't do it unless you want to be stressed and poor for a few years.

WORST:

Just do it, and everything will fall into place as it's meant to. —

Michael Johnson, Henry Graphics Inc., Buford, GA

BEST:

What got you here, won't get you there.

WORST:

Just keep doing what you're doing. —

Alexandra Lund, Bismarck Sign Co., Bismarck, ND
BEST: Get out and meet new customers.

WORST:

Let the business come to you. —

Larry McCain, Here's Your Sign, Jennings, FL

BEST:

Purchase equipment and upgrade during a recession. It's the best time to leverage your dollars, so stock up your reserves and be able to pull the trigger with cash when the opportunity arises. —

Clayton Letourneau, Custom Sign Lab, Beamsville, ON, Canada

WORST:

To jump at expansion as soon as you need more production. While expansion is a wonderful goal, be sure your company can sustain the added equipment, lease space, employee cost. —

John Miller, Signs by Autografix, Branford, CT

BEST:

Expand or contract, but do it with a plan and commitment. —

Pat Dacy, 3V Signs & Graphics, Torrance, CA

And finally, this sage advice, which you can feel free to follow … or not!

BEST:

Don't lose money.

WORST:

Don't lose money. —

Brett Jeltema, Fresh Coast Signs and Graphics, Spring Lake, MI
Advertisement
What's the Brain Squad?
If you're the owner or top manager of a signage and graphics company in the US or Canada, you're invited to join the Signs of the Times Brain Squad. By taking one five-minute survey each month, you will receive access to some of the industry's freshest data on sales — including your fellow members' comments on what's selling and what isn't — and can make your voice heard on key issues affecting the sign industry. Sound good? Sign up here.
SPONSORED VIDEO
Find it here! ISA Sign Expo 2023
Whether you're looking to grow your business or advance your career, ISA International Sign Expo® 2023 is the only place to find everything you need to be successful in the sign, graphics, print and visual communications industry.