JLG Updates Toucan Mast Boom Lift
T26E, formerly the E26MJ, adds new features.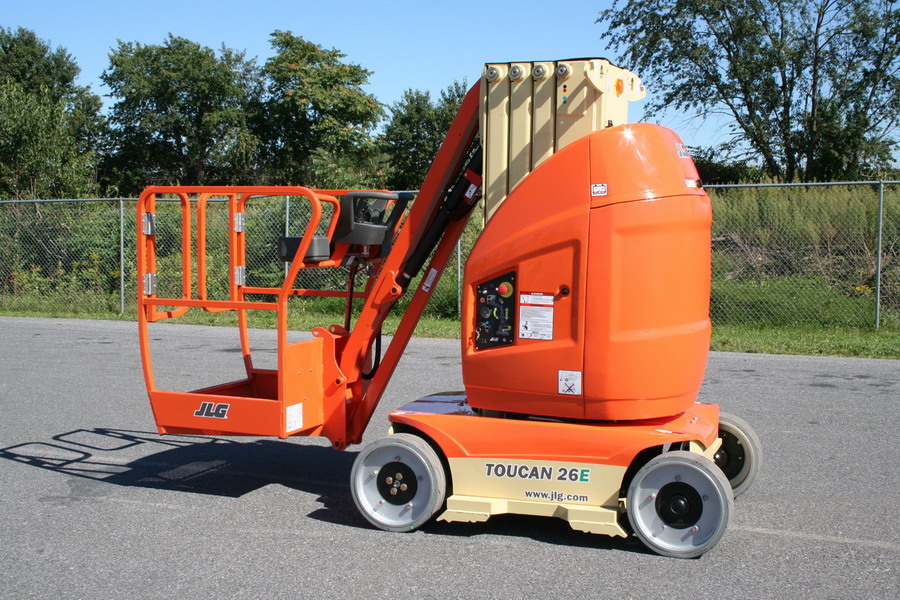 JLG Industries Inc. (McConnelsburg, PA), a manufacturer of aerial work platforms and telescopic material handlers, has re-launched its vertical mast lift as the T26E, formerly named the E26MJ.
The mast boom lift features a vertical, telescopic mast with a jib that enables operators to reach above and around obstacles to complete jobs quickly and efficiently. Ideal for plant maintenance, and heating, ventilation and air-conditioning (HVAC) contractors, electrical contractors and automotive-plant workers, the T26E allows operators to easily maneuver around assembly lines, shelving, ductwork and partitions to complete jobs with minimal disruption to worksites. The enhanced, direct electric drive boosts battery life with more duty cycles. The AC motor also features quieter operation.
With a platform capacity of 500 lbs., an overall width of 39 in. and platform height of 26 ft., the T26E is compact enough to access hard-to-reach areas and navigate through narrow aisles. It holds two workers and their supplies.
(240) 420-8745; www.jlg.com


SPONSORED VIDEO
New Golf Course Graphic Installations With Mactac
Visual communication is essential to a successful business. 2020 required restaurants to pivot from promotional graphics to safety and spacing graphics. Now that restaurants are reopening, it's time to make necessary signage updates and Mactac is here to help. Before you even enter a building, there are thousands of opportunities to welcome and inform your patrons. Whether that is with window graphics, sidewalk graphics, or building wall signage. Stick with us as we walk through the endless opportunities and which Mactac products can help you achieve the goal.