Man Buys Billboard Space to Trash Talk His Fishing Buddy
Troy has reportedly been a good sport about it.
A group of fishing buddies in Minnesota took their smack talk to the next level when one of the men ran a digital billboard ad for five days to poke fun at his friend, the Duluth News Tribune reports.
"This is Troy. He sucks at fishing," the billboard states bluntly.
"Talk smack to him at TroySucks2@gmail.com," the next screen reads.
The man behind the ad is David Vee, who explained how talking smack to Troy – notorious for his bad luck on the group's fishing outings – has become a tradition among the friends, the article says.
The solicitation for smack talk produced dozens of emails, with some offering advice and others piling on with more trash talk.
Vee said Troy has been a good sport about the whole thing. "He's a fine fisherman," he told the outlet. "I won't tell him that to his face, but he's a fine fisherman and he knows how to catch a fish and all that stuff, but just if there's bad luck on the boat or in the fish house, Troy's got it."
Advertisement
Read more at MPR News.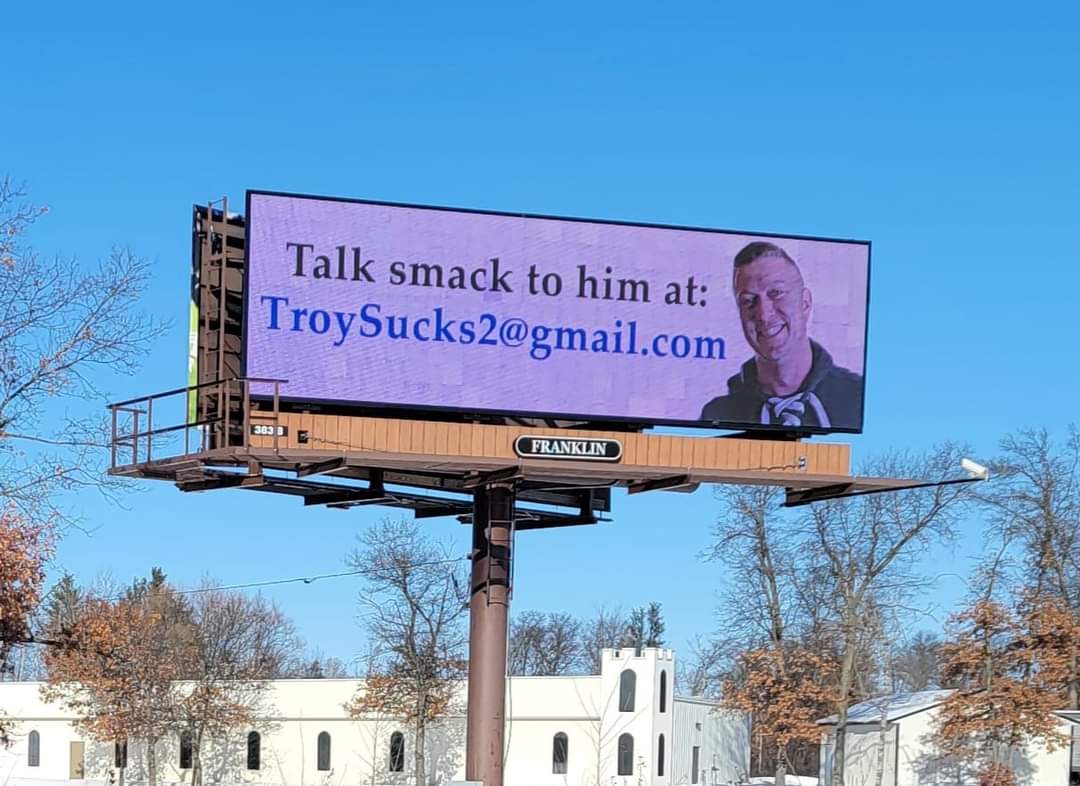 SPONSORED VIDEO
Find it here! ISA Sign Expo 2023
Whether you're looking to grow your business or advance your career, ISA International Sign Expo® 2023 is the only place to find everything you need to be successful in the sign, graphics, print and visual communications industry.