Front and Center
Here's what's happening with POP signage as stores welcome back more customers.
WHAT PUTS THE POP in point-of-purchase (POP) signs? What's trending and what demands and concerns do customers have in this area?
From supermarket checkout-lane standups to retail banners, floor displays and assorted signage, POP displays help trumpet a brand profile with a goal of driving increased customer loyalty and higher sales. Here, three companies share their experience in the POP sector, including current hot topics and their go-to manufacturing processes.
A REFRESH
FOR SHOPPERS' RETURN
SHOP: SIGNARAMA TROY | METRO DETROIT | LOCATION: TROY, MI
ceo/president: Bob Chapa | URL: michigansignshops.com
When customers come in with point-of-purchase sign needs, they generally understand the value and importance of POP. But, sometimes they need help fine-tuning their messaging so that their displays really excel in capturing shoppers' attention, says Bob Chapa, CEO and president of Signarama Troy | Metro Detroit (Troy, MI).
Chapa and his team work closely with clients to develop a POP signage approach and look, using a pre-developed set of questions meant to help clients better understand their message — so it best fits their target audience. "One of the questions is, 'Is there a certain [subset] audience of customers you're trying to reach, or is this message intended for every customer that comes in through your door?'" Chapa explains. By working with clients in the design and development process, Chapa feels his team is able to reduce the amount of changes and edits customers ask for during printing and production.
Recently, Chapa has noticed a rising trend in which clients are using POP signs to freshen up their lobbies and retail spaces — in a sort of "welcome back" gesture to customers returning to in-person shopping following the pandemic. For these clients, wall-mount snap displays and snap frames have been a popular option, as have vinyl wall wraps.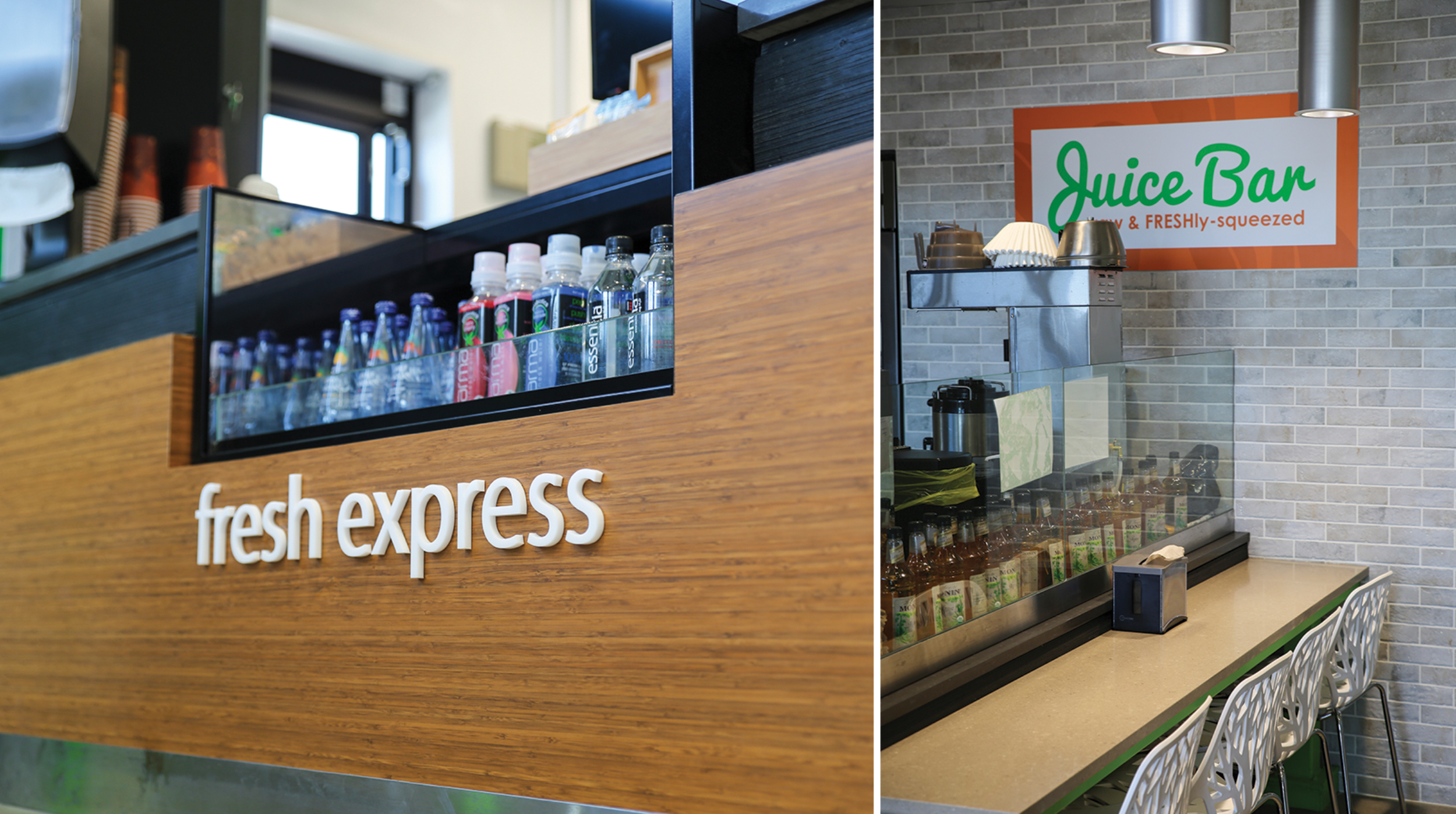 Printing point-of-purchase displays is a relatively inexpensive way for Signarama Troy | Metro Detroit's clients — for example, a cell phone store or a nail salon — to show off something new in their interiors, the company's CEO and president says.
In terms of production strategies, Chapa typically uses HP Latex printers for both POP signage and wall wraps, which are output on Avery Dennison wall-media products. When cutting is needed, his team employs a Colex router with a camera system able to identify corners, allowing them to cut hundreds of printed sheets at a time, easily.
In fact, POP signs are such a driver of Chapa's business, he recently ordered the new HP Latex R2000 Plus printer, and plans to dedicate an entire room for it in his new 85,000-sq.-ft. headquarters. "It's their largest latex-series flatbed printer, which allows us to print directly to the panels," Chapa explains.
IN POP-ULAR
DEMAND
SHOP: TIMSCO GRAPHICS | LOCATION: TEMPLE HILLS, MD
ceo: keith prichard | URL: timsco.net
For Timsco Graphics in Temple Hills, MD — which has been in business for nearly 66 years — point-of-purchase signage has long been a key focus. Timsco frequently does both in-house printing and in-house manufacturing of corrugated cardboard POP signs for large beverage manufacturers and other clients. These typically include aisle and endcap display stands. The company has also done large retail-space POP projects for shoe stores, athletic-wear brands and sporting-goods retailers.
"We do more than just the graphics. We actually manufacture the signs," says Keith Prichard, Timsco CEO. "The corrugated cardboard is cut here with the CAD/CAM cutting machines. We fold it up flat so we can ship it … to individual stores — which is a big part of our business." Timsco's ability to help clients with fulfillment has helped set them apart from some other graphics companies, and it's a sector of their business that's growing, Prichard says.
For Timsco, the biggest POP drivers remain clients in sectors like clothing, shoes and grocery staples — areas where online shopping hasn't quite overtaken the market, as it has for some other products. Hence, the need for in-store signage.
While not intrinsically POP, lobby graphics have been another area of growth for Timsco, which echoes Chapa's finding that businesses are feeling the need to refresh and rebrand to welcome customers back after the pandemic. The company also stays busy printing barcode labels for clients. "We're probably one of the very few job shops still around doing barcoding, but we do a tremendous quantity of it," Prichard says. "Printing barcodes requires the highest quality printing that's available."
To produce the barcodes, Prichard uses rigid stock and prints using high-resolution Fuji and Canon digital flatbed machines. The barcodes are then cut to shape using either a CAD/CAM cutter or a Polar guillotine cutter.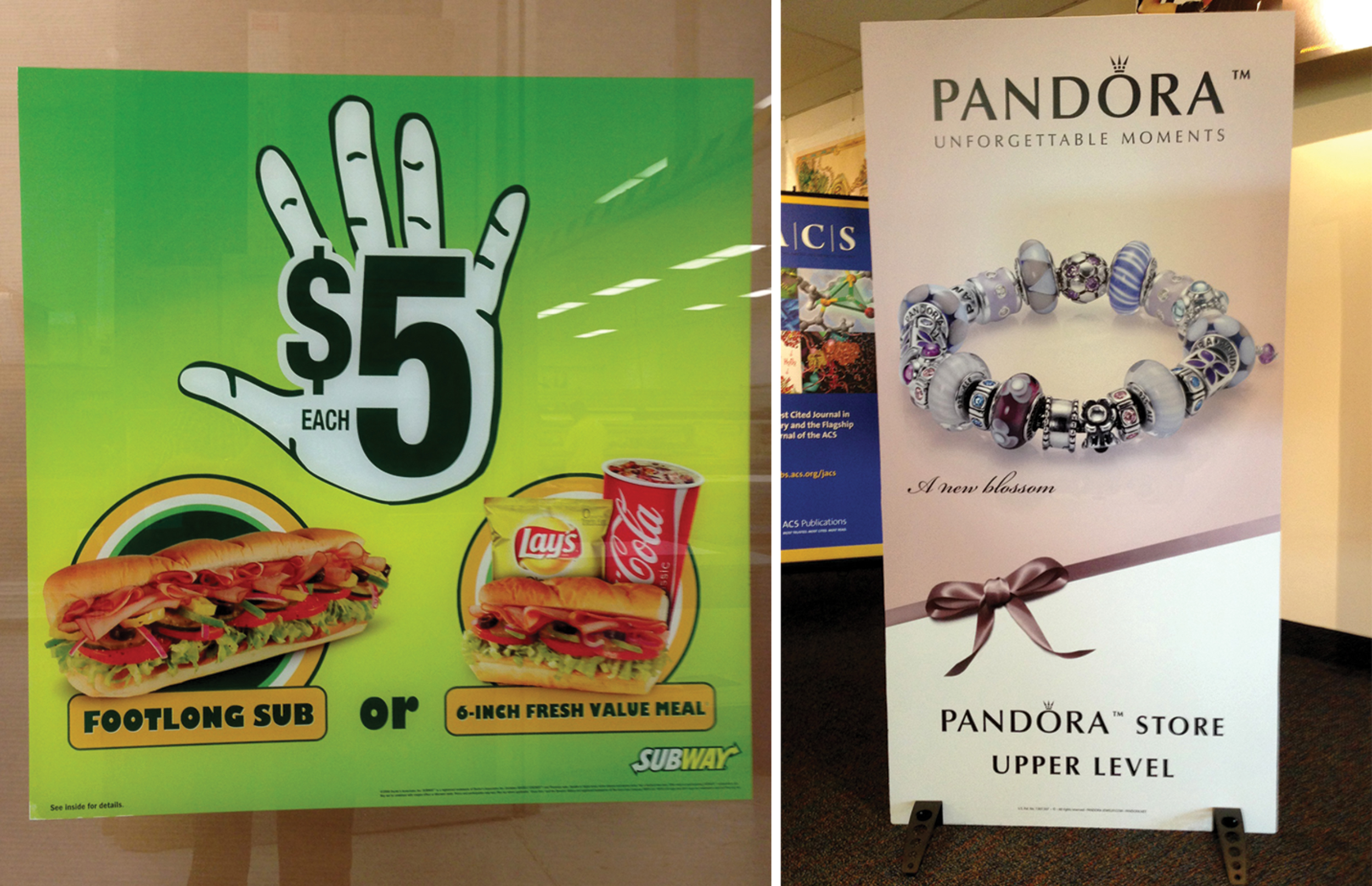 For cardboard POP signs, Timsco prefers a white, C- or B-flute cardboard, which, at times during the pandemic, has been difficult to source due to supply chain blockages in Canada.
"The [quality of] white is very important to us, and the flutes need to be less pronounced, since you don't want to see a picket-fence effect on your graphics," Prichard explains. "It's been very hard to get right now, but Canada is where we have found the best quality."
For POP signs that need a rigid substrate structure, Prichard prefers a foam PVC product, such as 3mm or 6mm SINTRA brand PVC sheets. POP signage at Timsco is sometimes screenprinted on M&R equipment rather than digitally printed, though the amount of screenprinting is down to about 10% of the company's overall output. "There's very few screenprinters left," Prichard says. "There's still a niche market for it. Screenprinting can put down a lot more ink than the digital market. Screenprinting puts white ink down much faster. The digital struggles with white ink. If there's not a four-color process, the screen lends itself to being more cost effective."
INNOVATIVE
NEW DIRECTIONS
SHOP: Cepha Inc. | LOCATION: Westville, NJ
OWNER: Edward Amber III | URL: cephainc.com
In Westville, NJ, Cepha Inc. does a large amount of work with point-of-purchase signs using styrene, foam board, PSA vinyl, and fabric banners, among other media. The company, which was founded in 2010, specializes in POP products such as floor graphics, including permanent and short-term promotional and directional signage. "We do a lot of endcap signage, gondola signage and pegboard overlays. We do everything," says Edward Amber III, Cepha Inc. owner and founder.
Another big trend recently has been "filler signage," where clients are asking for brand banners or other shelving POP to help reduce the appearance of empty stores at a time when merchandise shortages are everywhere.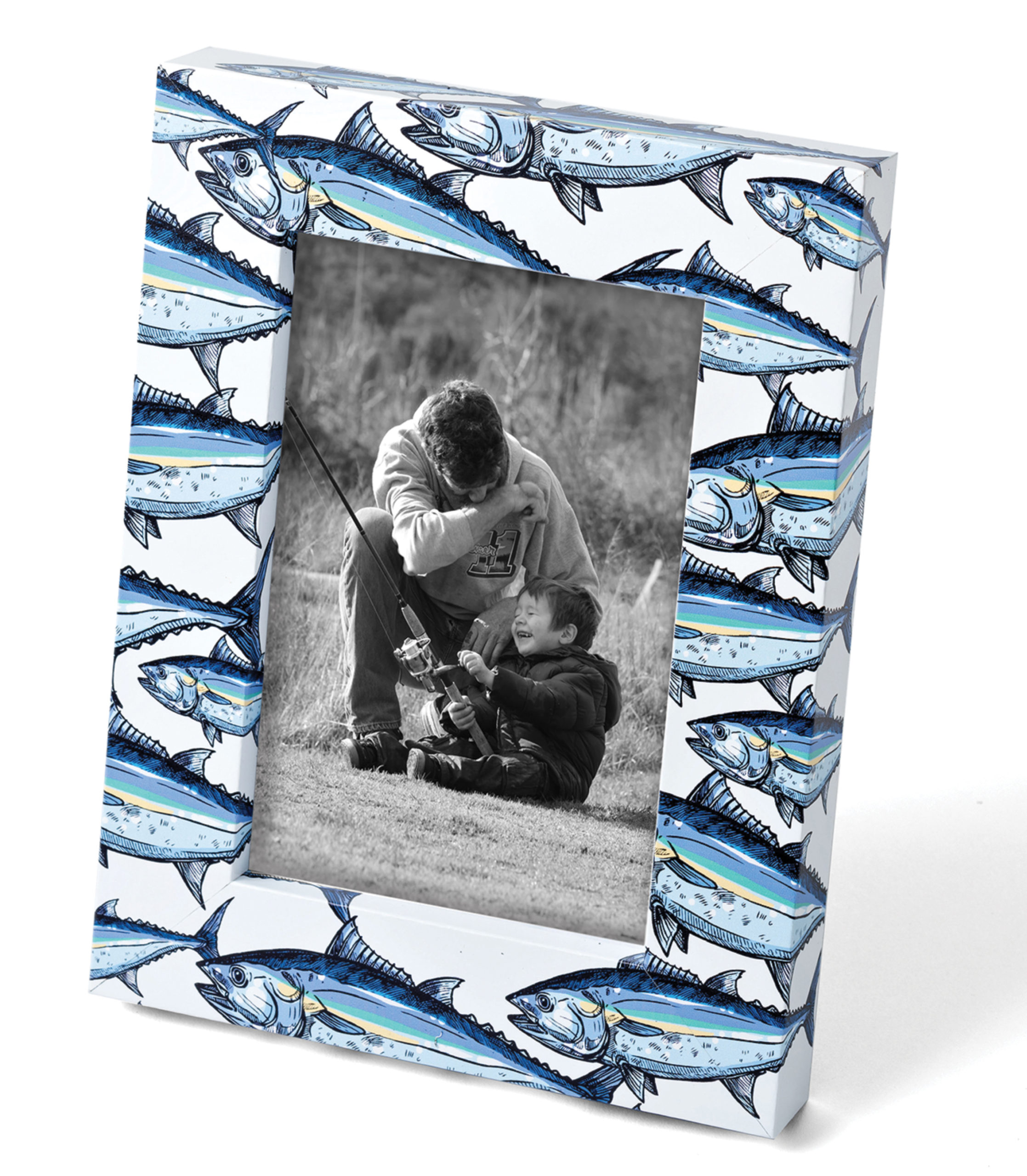 In the midst of Cepha's work with rigid substrate signage, Amber became aware of a recycled PVC product that's able to fold without cracking. "It's a foldable, bendable PVC that doesn't require any heat to do so," Amber explains. Inspired by the possibilities of this new PVC material, Amber and two partners — Jessica DeGraff-Amber and Jonathan DeGraff-Cipriani — developed a picture frame product that can be printed and customized to customers' unique design specifications.
The team earned a patent for the product and now produce the frames from their south New Jersey warehouse, selling them under the company name Chameleon Displays. "The frames are lightweight, waterproof, fade-resistant and flame-retardant," Amber says. "We are able to digitize a file and print it directly on the material, and then we finish the frame by folding it together almost like origami."
To produce the frames, Amber's team is using a Roland IU-1000F UV-LED flatbed printer and a Zünd flatbed cutter. Amber anticipates growth opportunities for the frames in the form of potential licensing partnerships with professional sports teams, comic book brands and other outlets.
For those looking for a full-wall design, Chameleon Displays can create a mural with a team logo using six frames hung as a collective. "You could put all of your tailgating pictures over the years [in the frames]. And when you step back, you'll actually see the team logo that will flow from one frame to the next as a complete image," Amber says.
While the custom picture frame aspect of Amber's second business is poised to grow, Cepha Inc. continues to provide a diverse array of POP signage products for clients across the country.
Cepha, too, is seeing a large demand for POP as a tool for refreshing or remodeling lobbies or customer-facing retail spaces.
A fresh set of POP signage for the inside of any store is the perfect way to make sure customers returning in greater numbers experience something new.
PHOTO GALLERY
(13 IMAGES)


📷:  Signarama Troy | Timsco Graphics | Cepha Inc

Advertisement
SPONSORED VIDEO
Find it here! ISA Sign Expo 2023
Whether you're looking to grow your business or advance your career, ISA International Sign Expo® 2023 is the only place to find everything you need to be successful in the sign, graphics, print and visual communications industry.