Protective Crates for Signs and a Site Photo Measuring Hack Lead Our August Tip Sheet
Plus a tip to ease paint color matching.
"Nothing in life is to be feared; it is only to be understood." — Marie Curie
COMMUNICATION

Walkie Talkies

1 "Shop staff and office managers never have their cell phones on them!" exclaims Jennifer Jackson of Wrico Signs in Mobile, AL.
WHOLESALERS

Get Their Paint, Too

2 Sabrina Davis, Port City Signs & Graphics (Wilmington, NC), was doing business with a new wholesale ADA sign vendor. "They offered to sell us quarts of the Matthews Paint they are using to paint the lettering on the ADA signs for us to use for some additional routed letters we are fabricating that will be placed near the ADA signs, so the color match is perfect!" Davis says, adding, "Sure does take the worry out of the color match — and makes it easy on us."
MANAGEMENT

Join Company Software Users

3 Get and use a quoting software, advises Levi Wilner from Extreme Graphics in Alamosa, CO. For example, he suggests ShopVox, SquareCoil, etc. Jeremy Vanderkraats of Signs by Van (Salinas, CA), agrees. "ShopVox has been amazing for our company," Vanderkraats says.
SALES

Call Blitz!

4 Set aside 1-2 hours a week to pound away at phone calls. It really pays off, according to Becky Sandgren, AP Corp (Sykesville, MD). Across the country, Ted DeWitt, Signarama-Covina (Covina, CA), has his own take. "Basically, we continue contacting the customer until told we got the job or not," he says. "At the beginning of the year, we instituted a formal-quote follow-up system. We schedule calls not to be an annoyance, but to keep us in front of the customer."
INVENTORY

Greater Control

5 Brianna Beere, Performance Signs & Wraps (Ruckersville, VA), reports recently streamlining their cut vinyl stock backup. "Since it's not always easy to get select colors, we had been running into 'emergency' situations where we were scrambling to get the correct colors(s)," Beere says. "Now we're able to know what to order when, so we always have a roll on standby."

Advertisement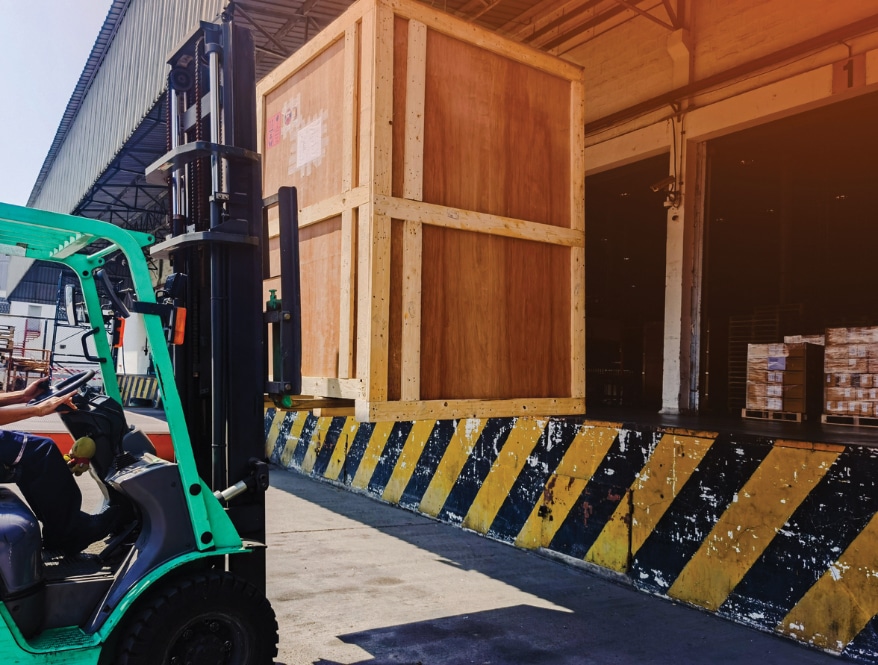 SHIPPING

Crate Signs So Carriers Can Fork Them Up

6 "I see so much unnecessary shipping damage lately due to signs being crated without the understructure and slots in the bottom to be lifted by a forklift," says Greg Gimbert, Southeastern Lighting Solutions (Daytona Beach, FL). "Sounds like a no-brainer but in this era of hyperinflation, manufacturers are cutting costs by not using forklift-use-designed bases or crates." When a forklift cannot slide under a crate without a second person and a big crowbar to pry up the box off the floor, your signs will be absolutely abused in transfer stations, he adds. "There are no extra hands — just a guy on a forklift — and he will ram and stab at the base of your box trying to get his forks under it because he has no other option. There is no one to help and the trucks are moving," Gimbert warns. "So please, do not ruin your brand new sign at the very end of the line by shipping in skimpy crates and flats."
BE GOOD TO YOURSELF

Forgive Yourself and Move Forward Positively

7 If you're like a lot of hard-driving business owners, summer's end can be a time you may feel some unease about what you've accomplished so far in 2023. But cut yourself some slack. Studies show that counterintuitively, the more we forgive ourselves our lapses and perceived shortcomings, the more likely we are to move forward with positive action. "Anything that causes you to overreact or underreact can control you," notes productivity guru David Allen in Getting Things Done. "Responding inappropriately to your projects, your staff, your unread emails, your thoughts about what you need to do, will lead to less effective results than you'd like." Instead, he advocates trying to bring a calm equilibrium to your life and focusing on the process required to get tasks done.
Tip Briefs
Do not be afraid to buy a tool or piece of equipment to help with production or installation. —

Rick Ream, Media 1/Wrap This, Sanford, FL

We use Google Suite for email, spreadsheets, etc. We have created labels and tags for each salesperson so if something comes into the general inbox, Google Suite will alert the team. —

Karrie Brock, Fastsigns of Toledo and Maume, Toledo, OH

With any part of completing a sign project, keep the reason (why) the client needed/wanted the sign project at the forefront of any department/task scheduled. —

Greg Abbott, Abbott Image Solutions, Wilmington, OH

All photos during a site visit should have a 12 x 12-in. red/white square in the photo to verify measurements taken. This will help catch a measurement error when you compare to the scaled photo. —

Andrew Akers, Image360 DC-Silver Spring, Kensington, MD

Listen to your customer and educate them. —

Earl Charles, Branded Sign Solutions, Helena, MT
Advertisement
SPONSORED VIDEO
Find it here! ISA Sign Expo 2023
Whether you're looking to grow your business or advance your career, ISA International Sign Expo® 2023 is the only place to find everything you need to be successful in the sign, graphics, print and visual communications industry.