High Spirits
Bar and Pub Signs:

Drink in these six projects for some strong inspiration.

THOUGH MANY BAR and pub patrons come for what's inside the pub, for signmakers, it's what's on the outside that counts. Studio Dzo's (Austin, TX) Creative Director Russell Toynes sums it up best: "Designing a brand's visual identity and bringing it to life is a never-ending reward. Knowing our work is being seen by thousands of people daily is the motivation and the inspiration to ensure that we pour everything we have into each project."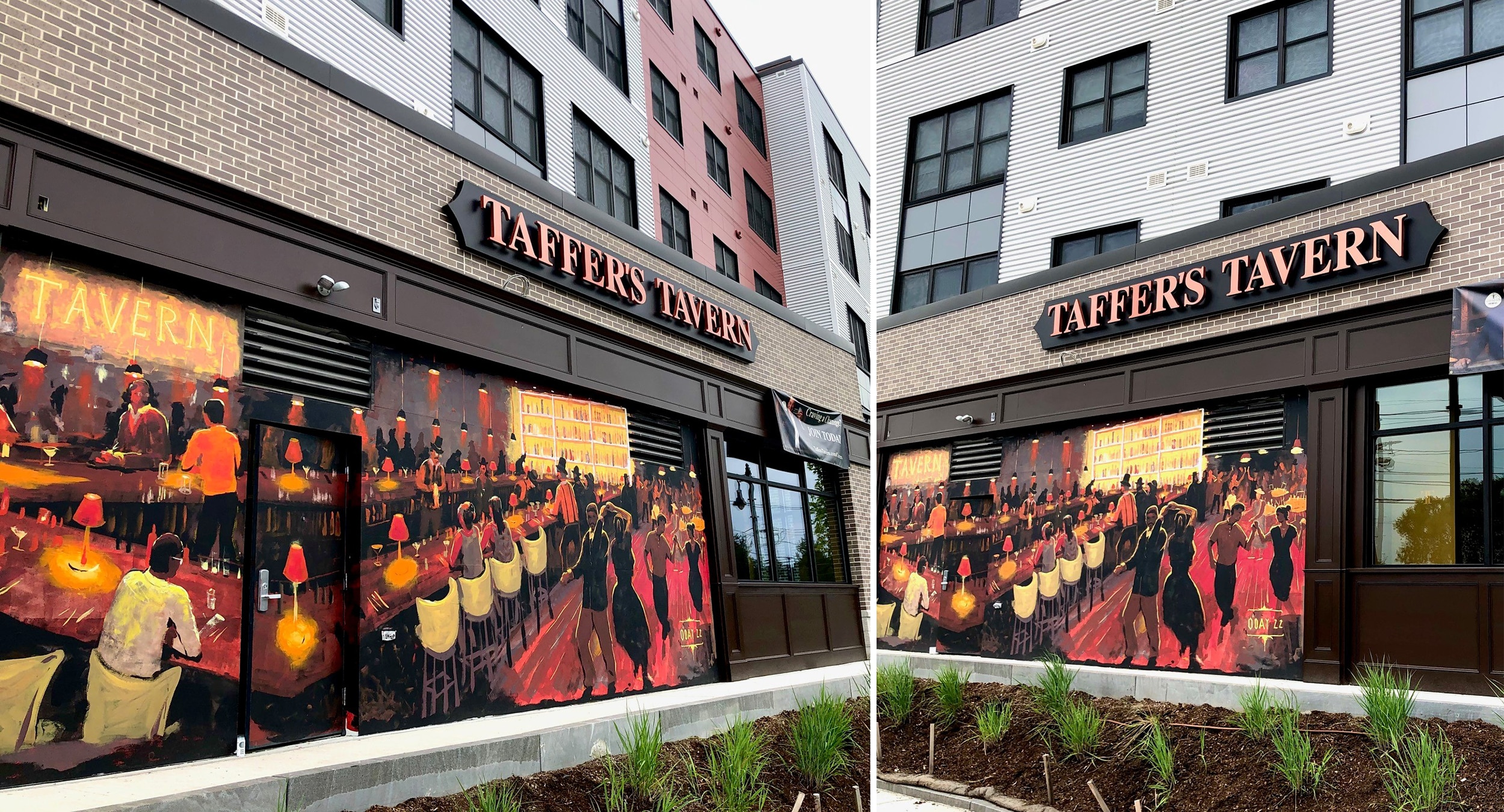 Sign Rescue
Metro Sign and Awning (Tewksbury, MA) wanted to "embrace solutions" when asked to create the signage for Taffer's Tavern, owned by Jon Taffer (TV's "Bar Rescue" star and industry expert). Metro Sign Designer Dayna McNutt worked with Taffer's team on the "mixology" of signage using 1.5-in.-deep fabricated aluminum painted a metallic-copper color, then halo illuminated with white LED modules and mounted to a 3-in.-deep, fabricated, matte black aluminum backer with no visible seams. A sign Taffer would be proud to look back upon, his trademark close for every episode.

Altitude Slickness
Willis Wood, partner at RiNo Sign Works (Lakewood, CO), reveled in the creation of the multilayered signanage for Stoney's Uptown Joint in Denver, one of the most complicated signs he says the shop has crafted for this repeat client. The first layer consists of the sun in the background with an illuminated orange/yellow halo glow; next, the mountains and trees; and last is the facelift: push-through letters that spell out "Stoney's." RiNo used a MultiCam CNC router, an SDS Automation channel letter bender, a Miller spool gun welder, AkzoNobel sign-grade paint and SloanLED lighting modules.
Advertisement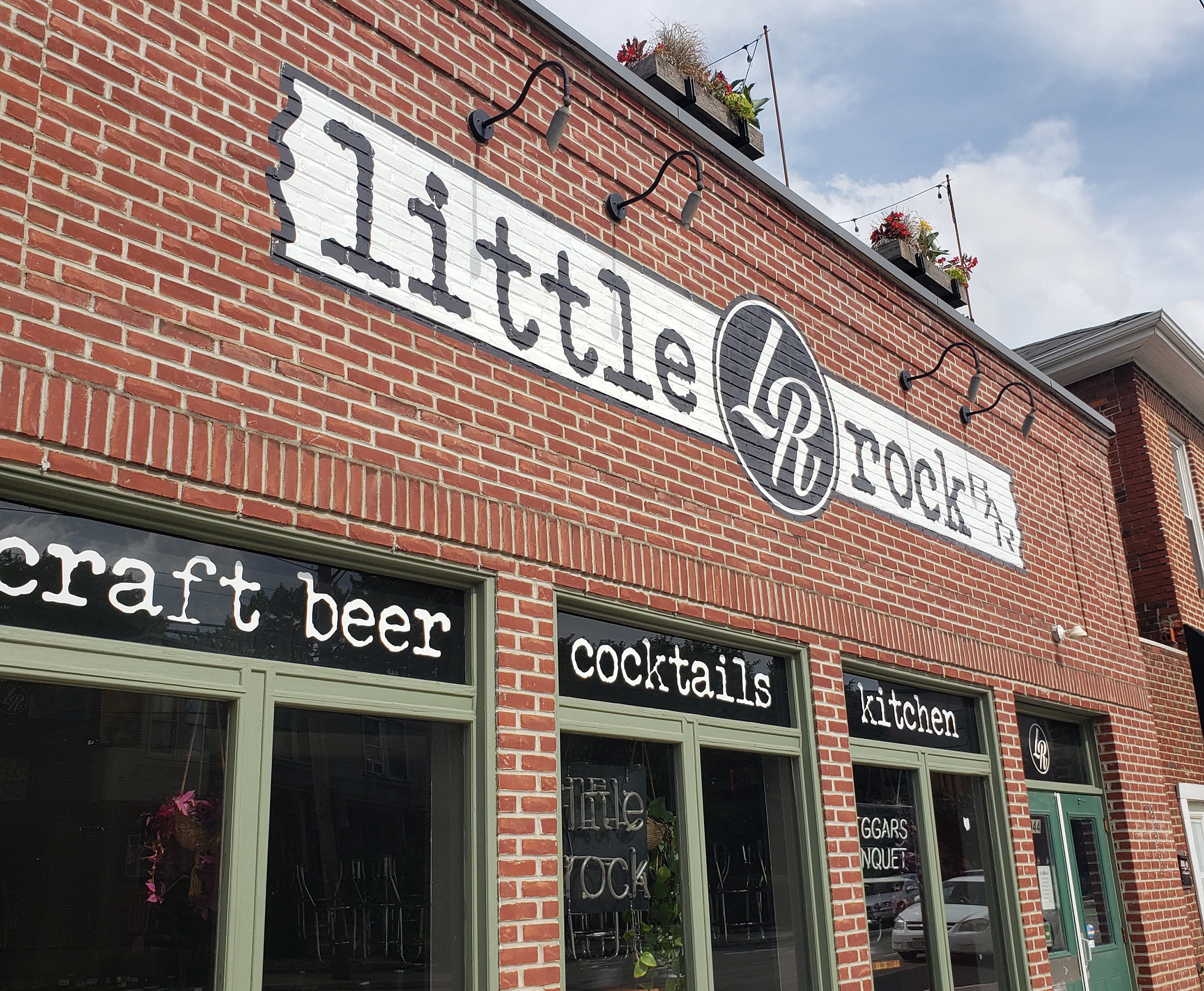 Vinyl Versatility
The slick signage hugging the brick outside the Little Rock Bar in Columbus, OH, looks handpainted. However, it's the magic of vinyl, says Derek Atchley, owner of Atchley Graphics (Columbus). The exterior graphics (a refresh of a 2013 install) were digitally printed on 3M textured-surface vinyl media and laminate, then latex printed on an HP printer and finished with a Summa digital cutter. "While shorter-lived than traditional metal signage," Atchley says, "it creates a very symbiotic relationship between the building, the graphics and the business."
Channeled in Canada
Because Skymark Signs operates out of Toronto, the shop prefers to stick to materials and techniques that fare well in the city's weather, where extreme cold and heat make signs expand and contract considerably, Skymark Sales Manager David Gonzalez says. To that end, when building the three sets of channel letters for the local GLB Brewpub, they incorporated 3/16-in. can acrylic for the faces, .040 aluminum coil for the returns and clinched (rather than stapled) the backers to 3mm ACM sheets using a Computerized Cutters bender, a Biesse router and HanleyLED electrical components.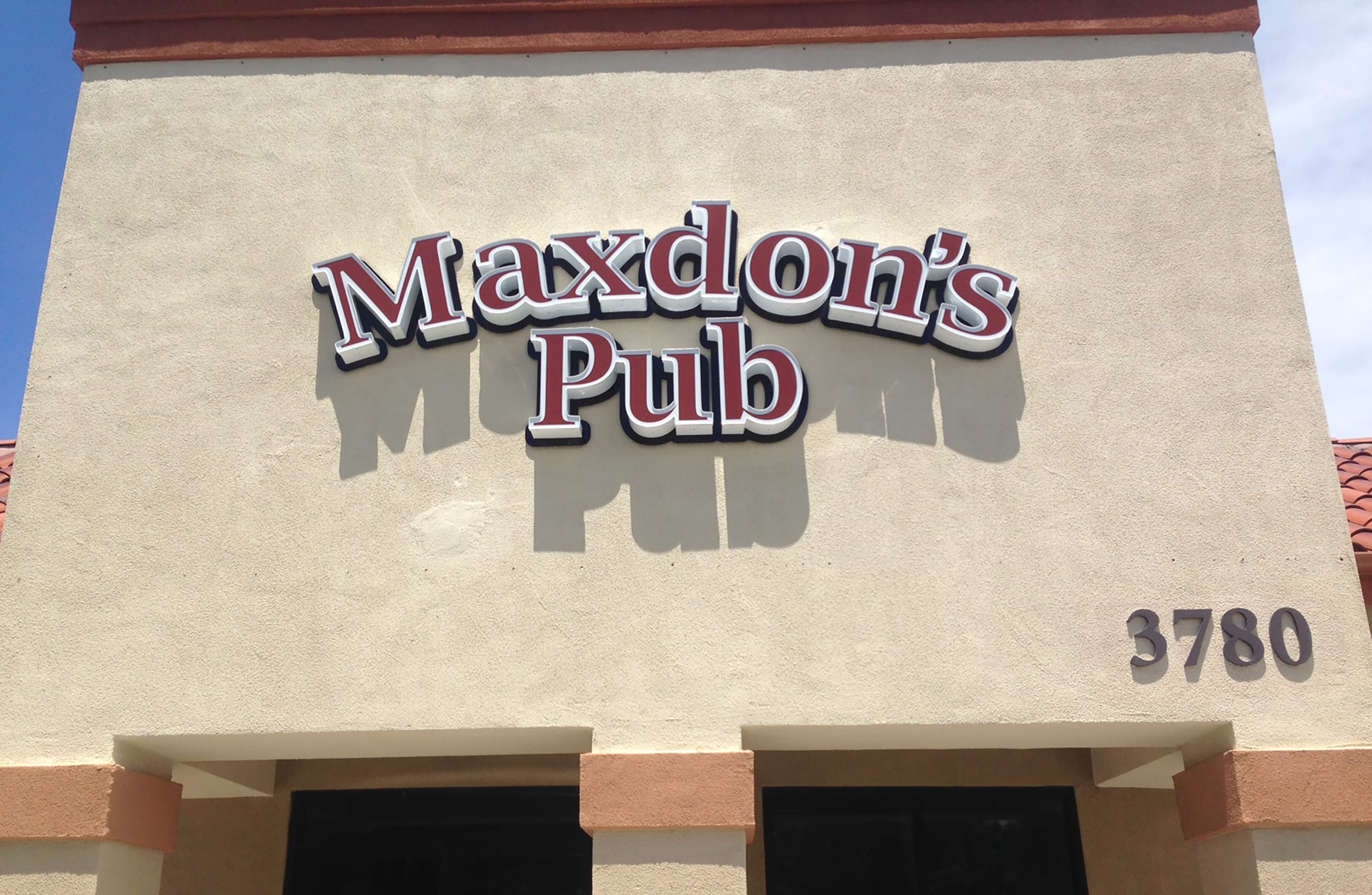 40 for 40
When the 40-year-old landmark Maxdon's Pub in Oceanside, CA, had to move locations, the owners entrusted the job to Frank Murch and his team at Signs for San Diego (S4SD; San Marcos, CA). Using a MultiCam CNC router, a Computerized Cutters Accu-Bend channel letter bender and an HP Latex 365 printer-cutter, S4SD crafted channel letters featuring translucent vinyl insets with matching trim cap, then edged in white acrylic, and 5-in. returns with SloanLED lights wired into a 'doghouse.'
Advertisement
Southern Socialtainment
At the Spare Birdie Public House (Cedar Park, TX) full-service restaurant and bar, you can bowl, play virtual golf and listen to live music under the same roof. Studio Dzo (Austin, TX) developed and designed the entire brand. Taking inspiration from traditional pubs, the company created the logo to feature subtle nods to bowling and golf. "What makes this unique is the combination of different materials and variation in depths," Creative Director Russell Toynes says. "The attention to detail we brought to both signs does not disappoint."
PHOTO GALLERY
(25 IMAGES)


📷 Taffer's Tavern | RiNo Sign Works | Atchley Graphics | Skymark Signs | Signs for San Diego | Studio Dzo