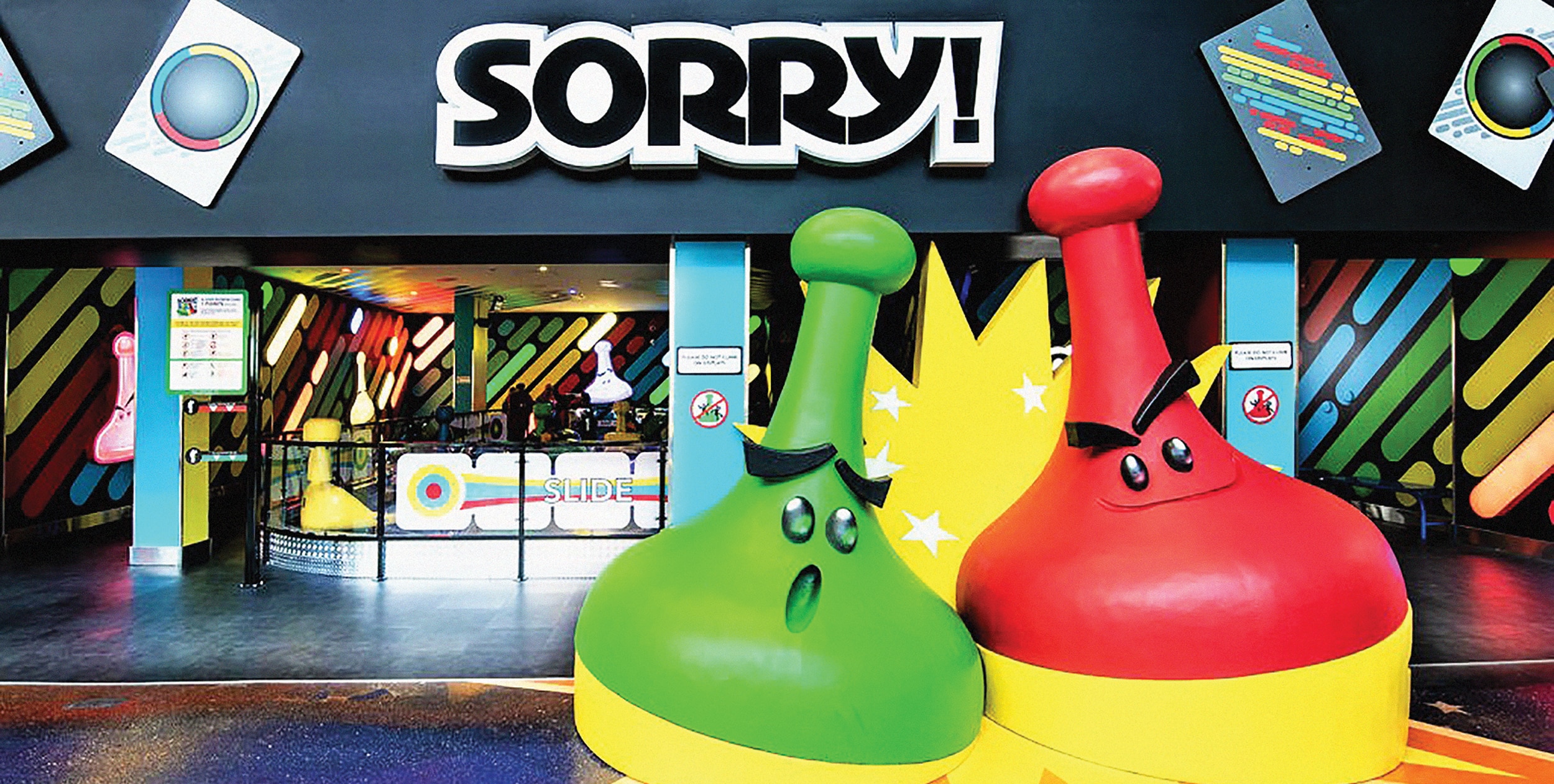 Variations on a Theme
Theme Park Signs:

Branded park signs balance placemaking and whimsicality to hit just the right notes.

'YOU MUST BE THIS tall to go on this ride,' read so many signs at the gateways to roller coasters, log flumes and the like. Often featuring one or more of a theme park's characters, these signs in turn make one kid's day and crush the hopes of another. For those turned away, a different adventure or safer-setting ride awaits, with the sign welcoming and exciting the visitor, while constantly reinforcing the brand.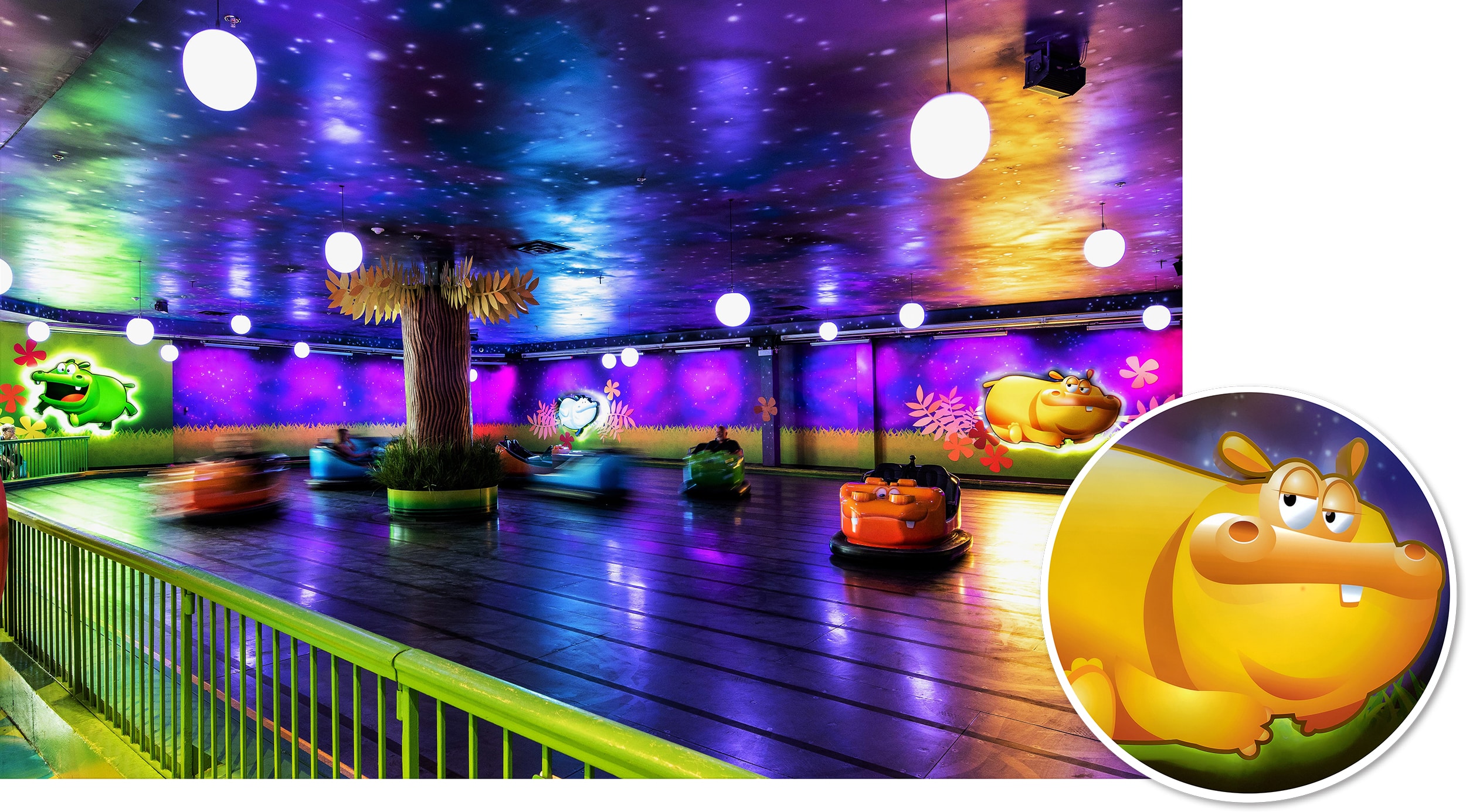 High Score
When it was time to commission signage for Galaxyland's transformation, Hasbro and the West Edmonton Mall in Alberta, Canada tapped Blackflag Projects (St. Albert, AB) to design, fabricate and install works based on several of the entertainment giant's iconic games, including Sorry and Hungry Hungry Hippos. "[For] all of the main feature signs we created vacuum form illuminated logos with aluminum backers," Blackflag Creative Director Scott Hubbert says. "This gives a very plastic, real feel for board game pieces." Additional flat and LED-illuminated signage play up the fun.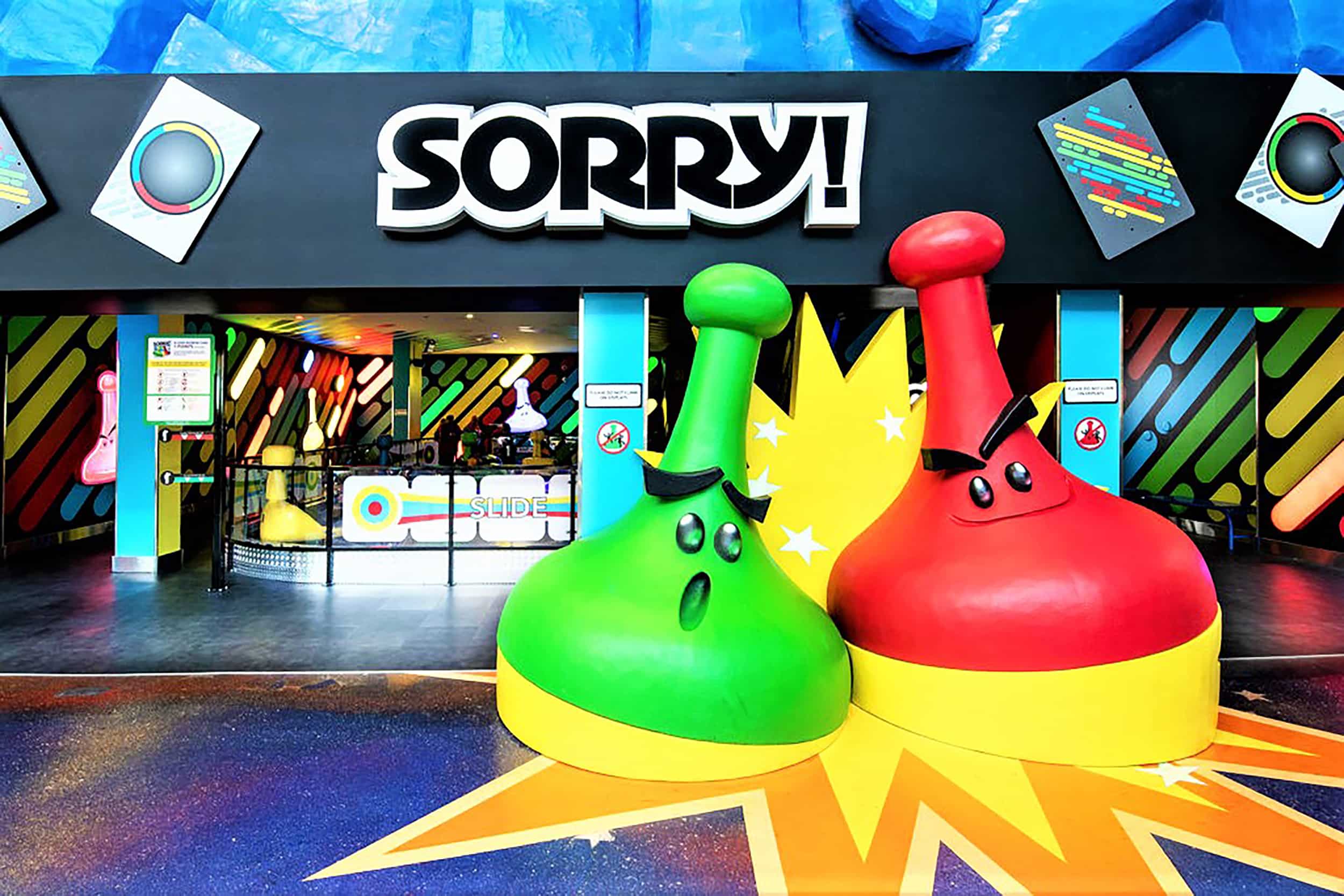 Blackflag also created a 12-ft., three-dimensional Trouble bubble with reflective materials and a hanging die, and installed it above that game's themed ride. "Our team wanted to make this as close to the actual game piece as possible so our first step was research, which included some board game time in the office," recalls Hubbert. "We wanted to dive into the popular '80s game as much as we could."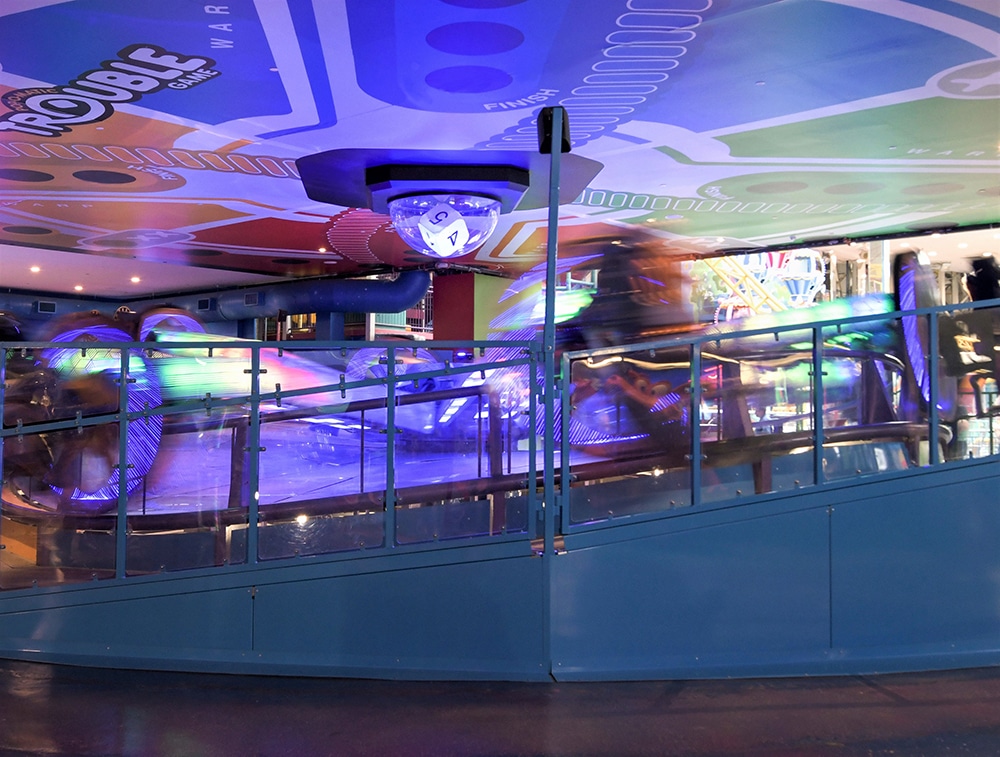 They built the structure using powdercoated aluminum, machine welded the edges, then found a company to help build a crystal-clear 3D dome from acrylic. "Our next step was to rout MDF numbers matching font style and size, and with the help of sculpting putty, we built and carved a perfectly shaped die to mimic the real Trouble game," adds Hubbert. "Then over several days, we installed on-site with two large scissor lifts and five crew members."
Advertisement
Garden Party
Gilroy Gardens in Gilroy, CA is a horticulture-themed amusement park, so Adirondack Studios (Argyle, NY) designed this 28-ft.-wide dimensional sign featuring a tree, flower and plenty of green. Fabricated of DUNA-USA's 15-lb. CORAFOAM HDU by Signs by Van (Salinas, CA) using only a CNC router and hand-carving tools for texture, the shop's owner Jeremy Vanderkraats says the sign is finished with Behr Ultra Premium Exterior flat paint. "My son, Brody," Vanderkraats adds. "He loves this park. Unfortunately, he wants to become a signmaker now."
Big Splash
Made by Creative Sign Designs (CSD; Tampa, FL) for SeaWorld Entertainment's local Adventure Island, the components for this sign were routed on the shop's 5 x 20-ft. Camtech and constructed by lead fabricator Jordan Maffet, while the boards and letter faces were direct printed in-house on an EFI VUTEk. But to really make waves, "the letters and boards needed to have enough support to withstand guests leaning on [them] while taking photos," Andy DeVries, director of project management, CSD, explains. So the team went with mostly aluminum to reinforce the sign's structural integrity.
PHOTO GALLERY
(13 IMAGES)


📷: Blackflag Projects | Signs by Van | Creative Sign Designs

Advertisement
SPONSORED VIDEO
Find it here! ISA Sign Expo 2023
Whether you're looking to grow your business or advance your career, ISA International Sign Expo® 2023 is the only place to find everything you need to be successful in the sign, graphics, print and visual communications industry.