These 11 Sign Companies Reached 100 Years in Business – Here's How They Did It
"Sign Centurions" from coast to coast share their secrets to long-term success.
WHILE OUR COLLECTION of century-old sign companies may not include the oldest or all such businesses, we can state with certainty that the "centurions" who responded to our outreach represent many of the most famous and well respected sign companies in the US.
In response to our question as to how they reached the 100-year mark, Joel House, president of the La Crosse Sign Group (Onalaska, WI), offered this sage advice: "Do not get too comfortable in what is familiar," he says. "Our business is and has been in a constant state of change. You have to stay ahead and be willing to let go of your comfort zone. Always be ready to reinvest what you earned today back into the business for your success tomorrow."
We hope you enjoy this look back at the legacy of these 11 luminaries, including two joining the club this year.
19th-century roots: Scioto Sign Co. is the oldest firm we could contact.
FOUNDED 1897


Scioto Sign Co.


(Kenton, OH)
Evolution in the production process
Celebrating its 125th year in business, Scioto Sign Co. has seen a great many changes. Established by Arnold Lange in 1897, this three-generation family owned and operated business was manufacturing advertising specialties such as paper and cardboard signs, muslin banners, aprons, and other turn-of-the-century novelties. To remain efficient and cost competitive, management incorporated more automation in its printing and fabrication production procedures. Scioto's employees switched from creating advertising graphics to four-color process screen printed metal signs. Custom-ordered dies then began to die-cut signs into special shapes, replacing emboss plates made from jute and cut by hand.
Today, most of Scioto's work is digitally printed using two machines, cut on three different lasers, and its emboss plates are stamped with two CNC routers, a specialty that not every sign business can offer. The latest generation of family management is Shawn Lange and Shawn Moore, whose advice is to love what you do, produce a quality product, and treat customers with respect.
Billboard beginning: World famous for their outdoor advertising, Lamar's rise paralleled that of the automobile.
FOUNDED 1902


Lamar Advertising Co.


(Baton Rouge, LA)
Taking stock in billboards
When Lamar Advertising Co. was founded in 1902, President Theodore Roosevelt became the first US president to ride in an automobile and the Ford Model T was soon introduced. Lamar's own history is tightly intertwined with driving. By 1956, the establishment of the Federal Interstate Highway System marked a momentous occasion for Lamar's business and the out-of-home industry — greatly increased car travel across the country, creating opportunities for brand advertisers to engage consumers via roadside billboards along the way.
Lamar has not only "lasted" over a century, it has succeeded throughout by constantly innovating and 'driving' industry trends. Today, Lamar is one of the largest outdoor advertising companies in the world, with over 356,000 displays across the US and Canada. In addition to its more traditional out-of-home inventory, Lamar is proud to offer its customers the largest network of digital billboards in the US with over 4,200 displays.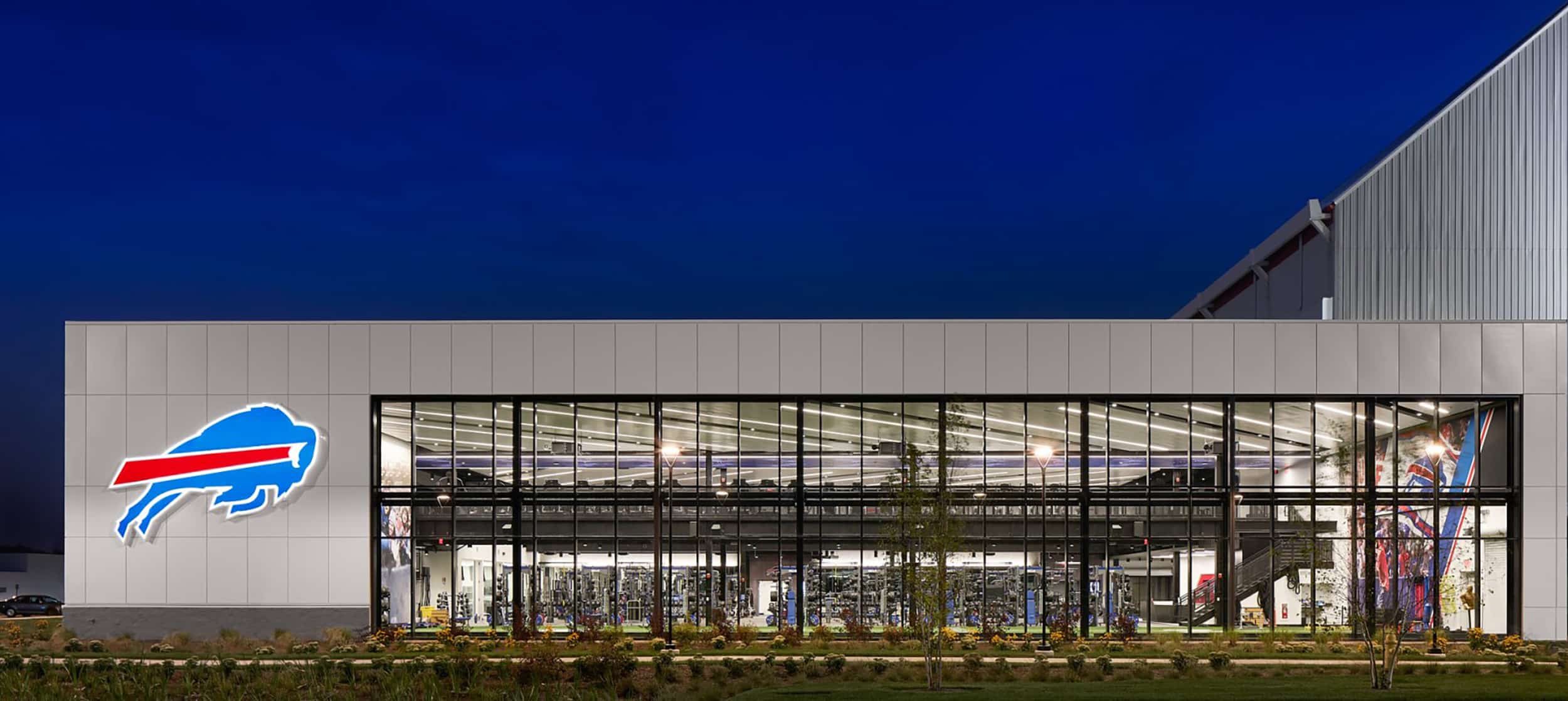 FOUNDED 1904


Flexlume


(Buffalo, NY)
Shining a light on it
Among the earliest innovators in the sign manufacturing business were Roy Wiley, his brother Wallace and W.S. Hough. When this trio joined forces in 1904, they created "flexible-illumination" in which molded white opal glass letters were pushed through a sign face and illuminated from the rear. Today, 119 years later, their company Flexlume continues to innovate and produce complex signs.
One of its many marquee projects is the recent installation of M&T Bank's signage atop Buffalo's 40-story Seneca One tower on the shores of Lake Erie. The letters had to be 12 ft. tall to be visible across the skyline but no more than 2 in. thick so as not to interfere with window washing. Flexlume individually hoisted and installed the 600-lb. letters despite prevailing winds. Projects like this — that combine creativity, innovation and determination — have contributed to Flexlume's longevity.
Advertisement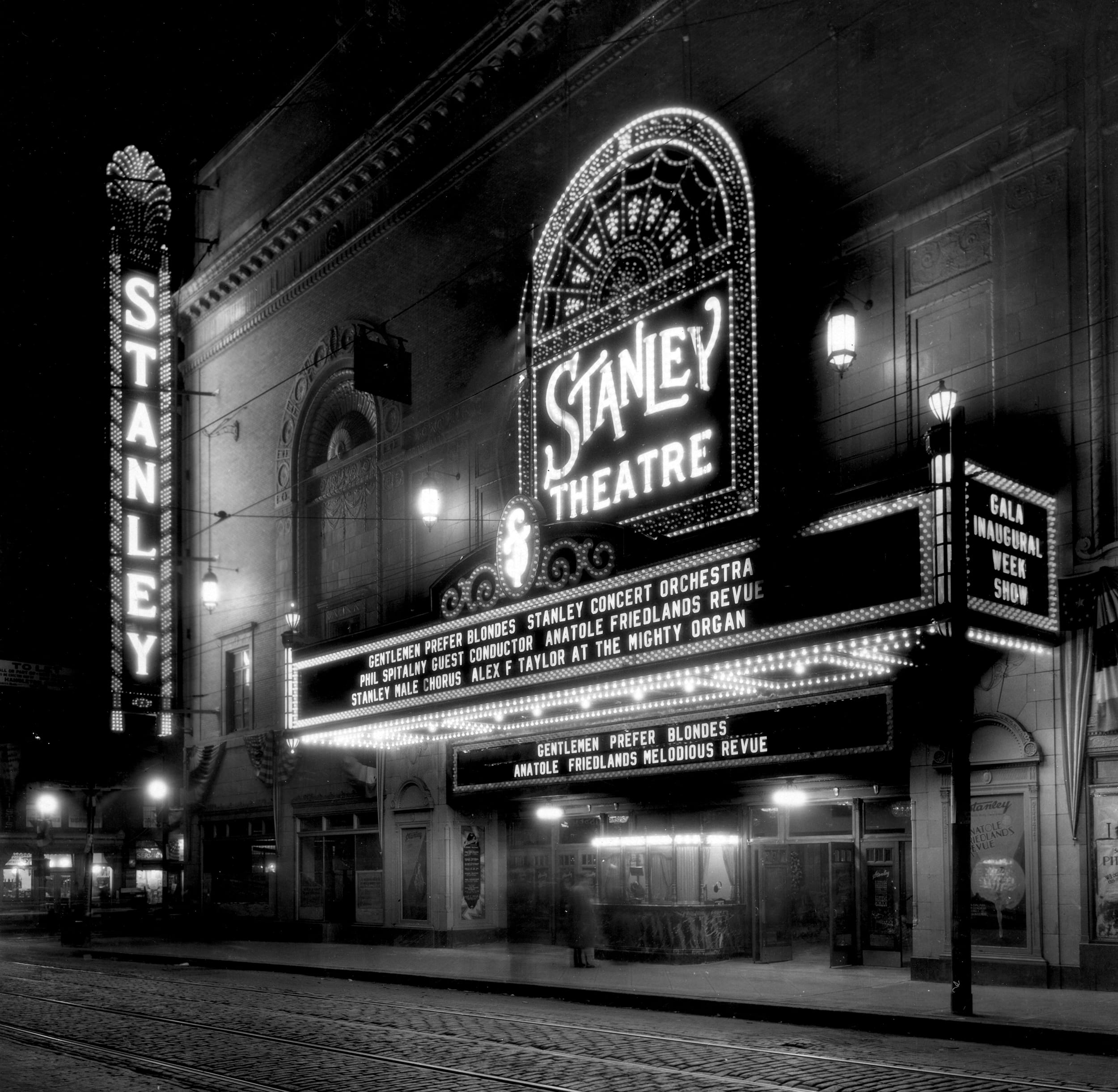 Historic icons: Philadelphia Sign Co. has contributed many landmarks to its hometown.
FOUNDED 1905


Philadelphia Sign Co.


(PSCO; Palmyra, NJ)
A century of signage
"Keep it going, baby," were the prophetic words from former owner Bill Trucksess, whose family established Philadelphia Sign in 1905. In those early years, the firm produced wooden, handpainted "For Rent" signs, which evolved into neon and electric signs for theater marquees and rooftop signage.
Under the Trucksess family leadership, PSCO has grown to be one of the largest, most influential sign companies in the nation, whose longevity is attributable to its leadership's responsible business practices. The firm's zero long-term debt is the result of a century of sound fiscal philosophy. The company's timeline mirrors the growth of the US and, at times, has reflected the heyday of neon to the rise of retail chains and multi-site conversions.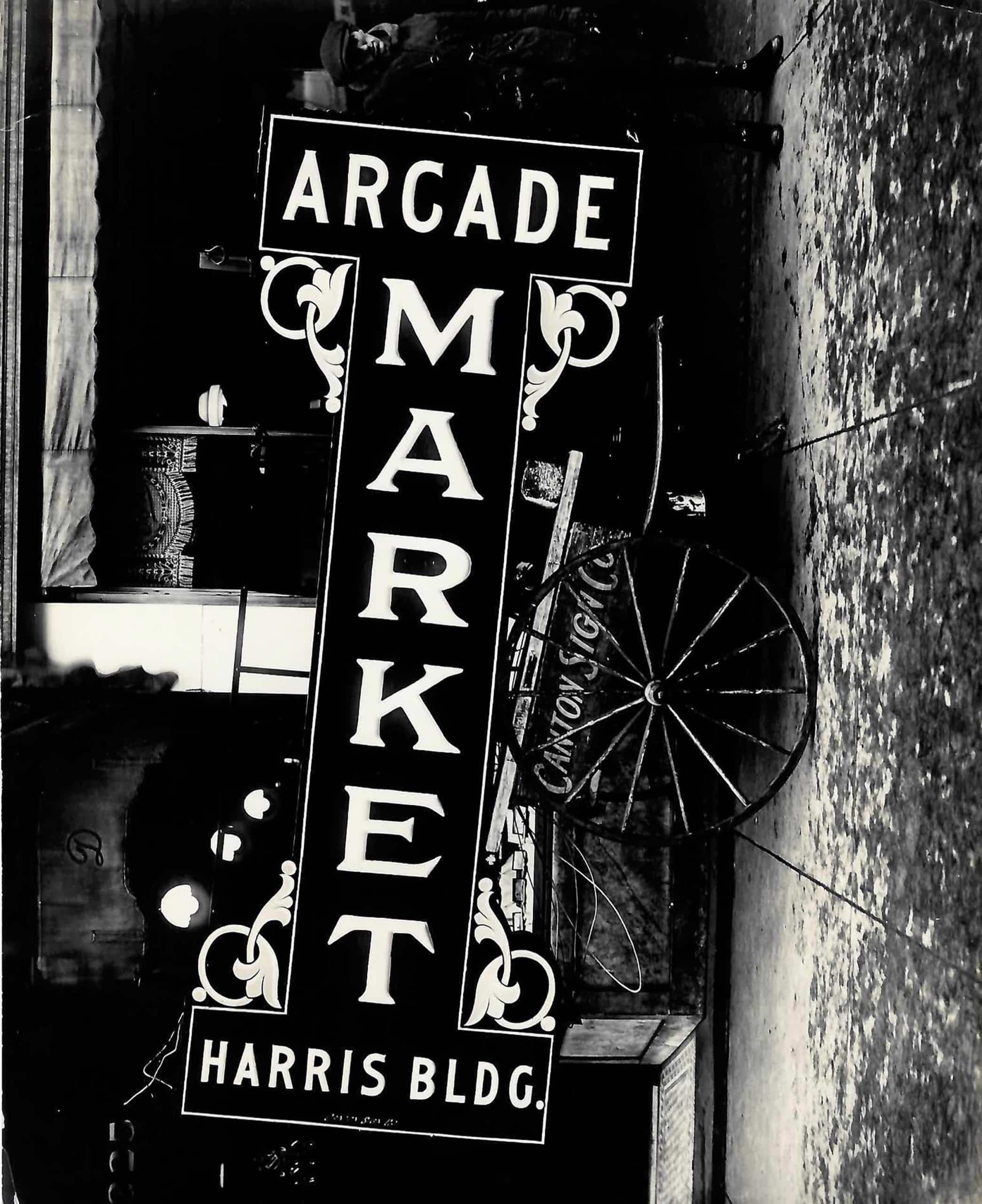 Hall of fame: Canton Sign Co. was 10 years old when the NFL was created in Canton, OH.
FOUNDED 1910


Canton Sign Co.


(Canton, OH)
Supplying the local region
to all parts of the world
Canton Sign Co., definitely a family affair, was established by 20-year-old John A. Franta, who specialized in showcards, wagon and truck lettering, goldleaf and painted windows, raised letter goldleaf signs, and all types of commercial signs. Over the years, Canton's early electric signs were illuminated by incandescent light bulbs that made way for large electric signs, such as the company's 16 x 24-ft. American flag. The firm still creates neon signs but LEDs are their primary light source now.
Advertisement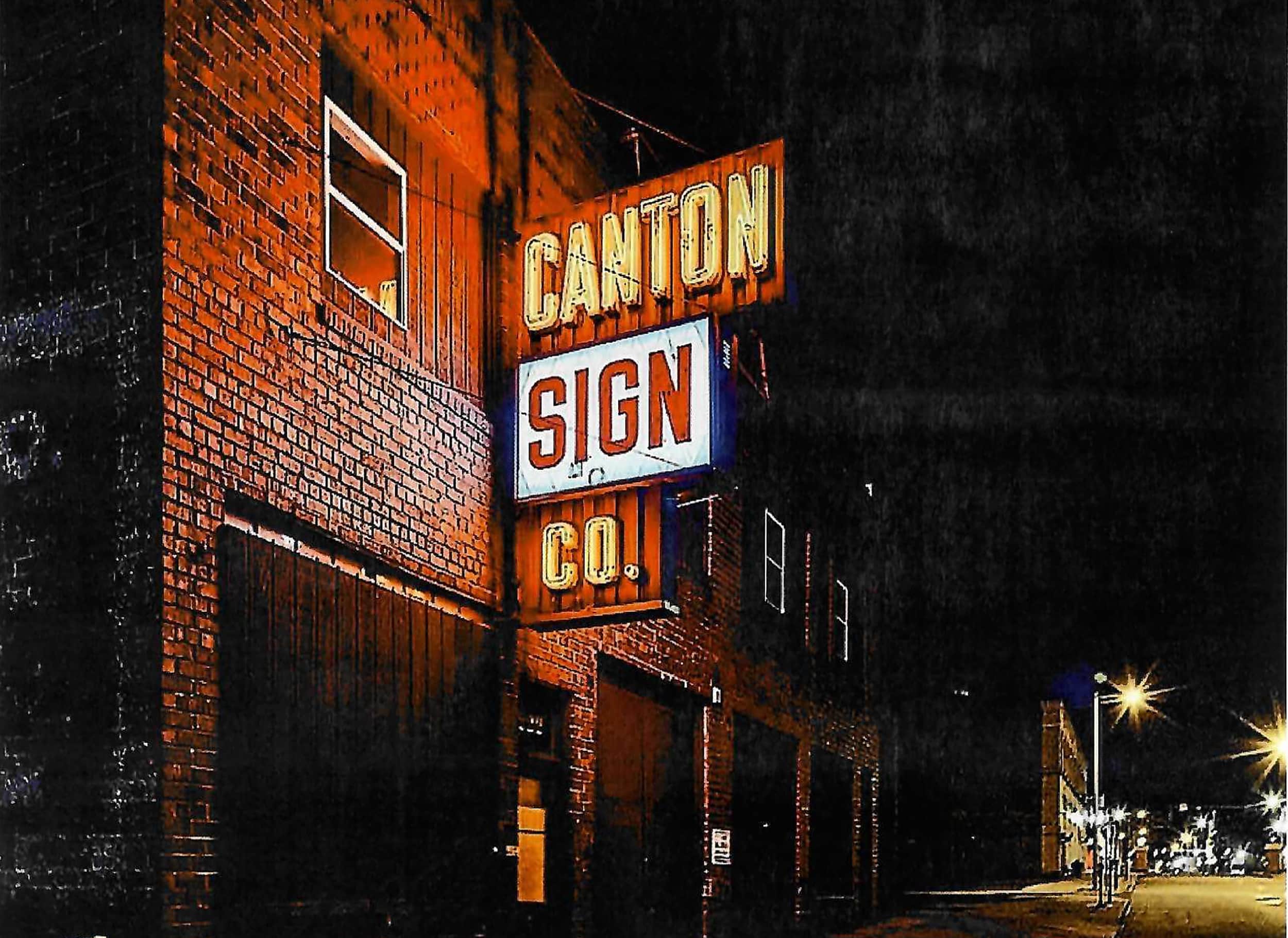 Canton's turning point came 80 years after it was established. In 1990, the company experienced an expansion due to an unlikely meeting with Roger S. Penske, Sr., owner of Detroit Diesel. Penske, visiting Canton to lease a building, met Timothy Franta, who was providing the signs for that facility. A deal was struck and Canton Sign became the nationwide signmaker and installer for Penske's businesses in Canada, Mexico, South America and Africa.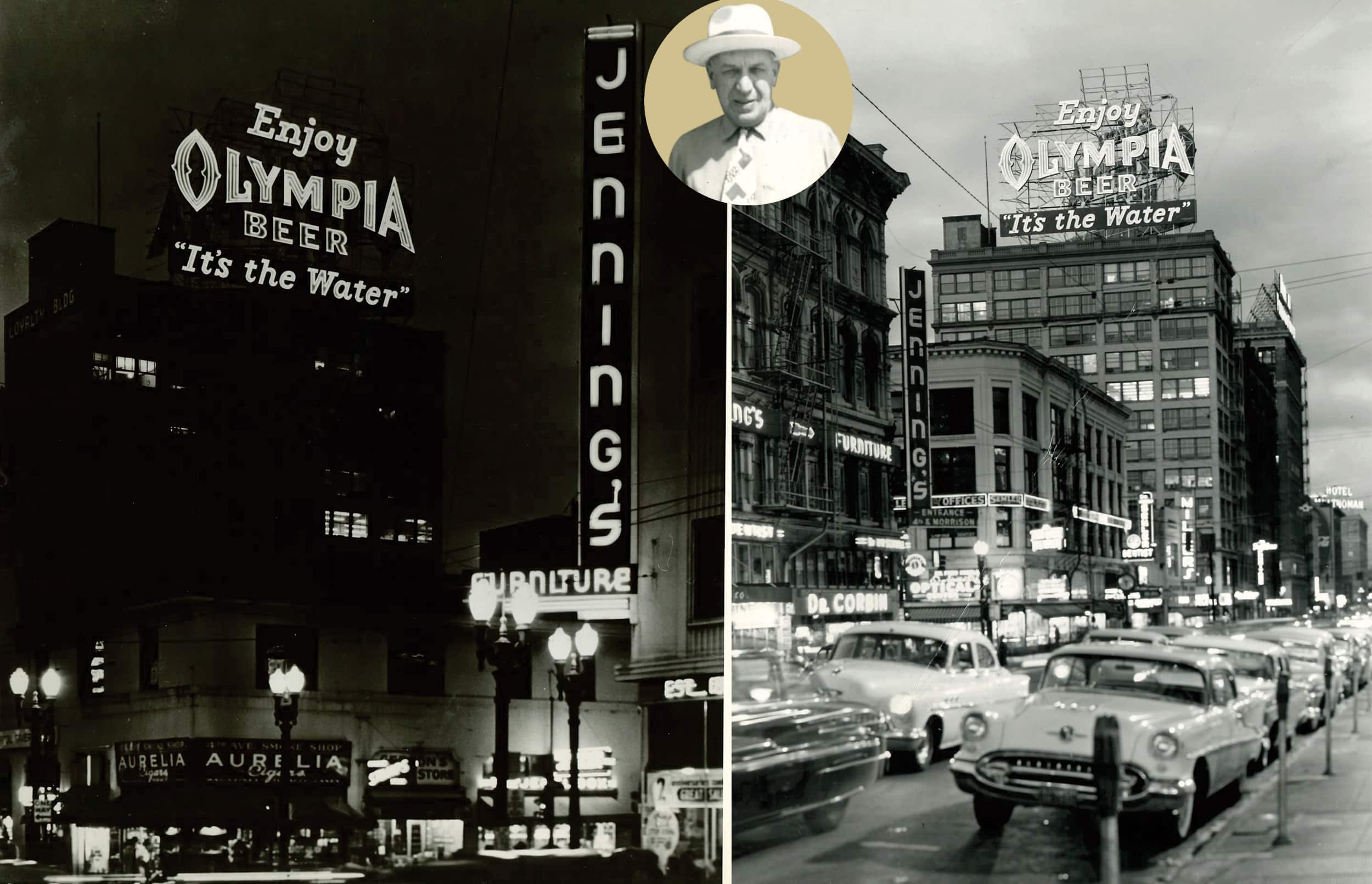 Edited out: Arch "A.G." Ramsay, founded Ramsay Signs after having been a newspaper editor in Louisville, KY.
FOUNDED 1911


Ramsay Signs


(Portland, OR)
Success along the West Coast
and across the country
Over its 112 years in business, Ramsay Signs has maintained several strong core beliefs: Keep it simple and don't complicate the process, continue to educate your workforce and customers about new products and techniques, and evolve with the times. But two additional principles — the most important — are displaying integrity and building strong relationships.
When Arch Gibson Ramsay established the business in 1911, he used his bold management skills to flourish along the West Coast, even during the Depression, and seize opportunities in the neon sign market. Over time, new ownership continued to drive the business forward. While the firm has completed over 200 movie theater signage projects, current company owner Joe Gibson points to the Regal Alamo Quarry cinema in San Antonio as a major highlight. This three-story neon project took six months to complete and required 42 craftspersons. Today, the firm has manufacturing facilities in both Portland and Spokane, WA.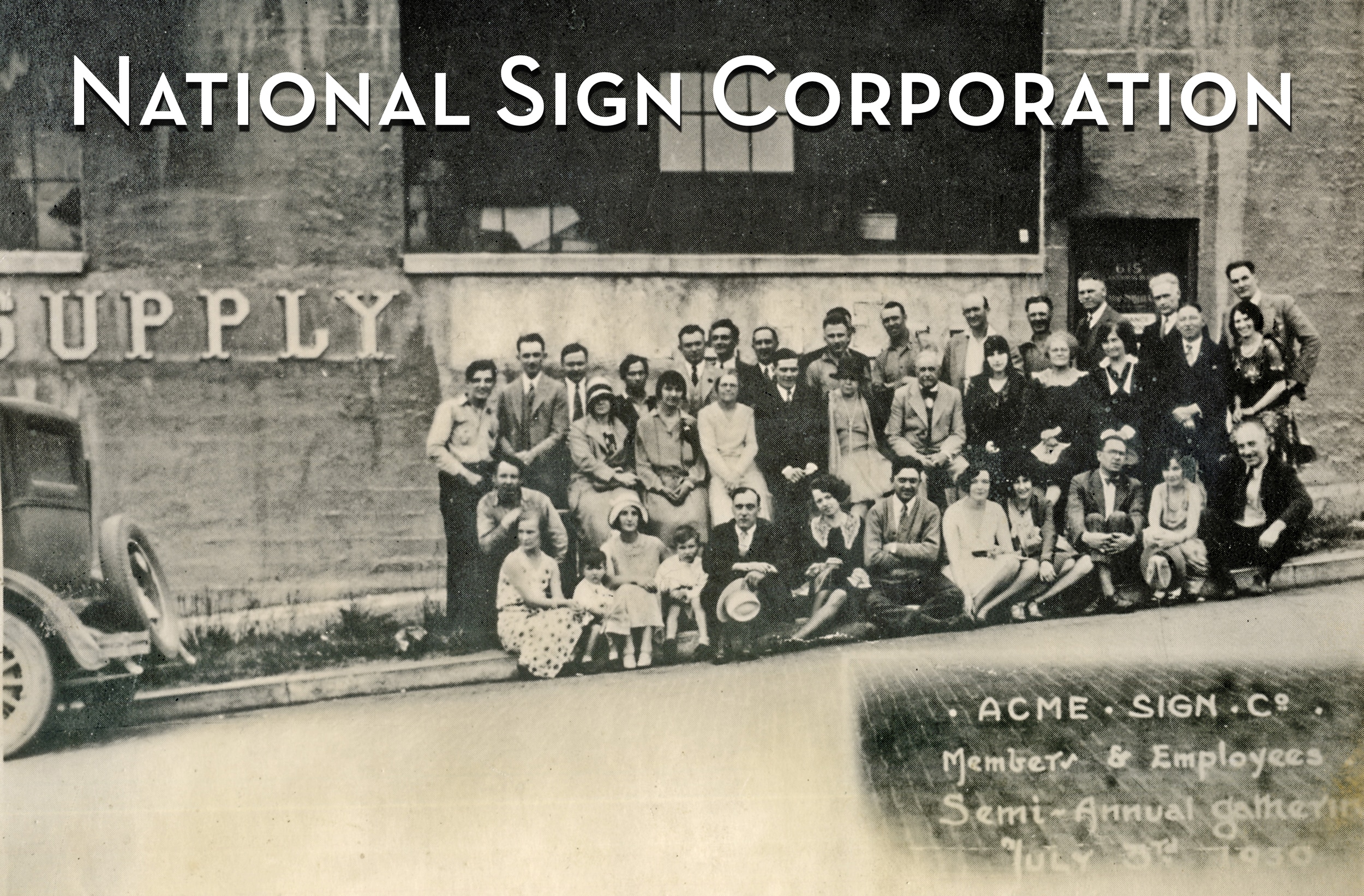 Airport 1970's: Outstanding signwork, not the decade's signature disaster film series, brought National Sign Corp.'s big breakthrough.
FOUNDED 1915


National Sign Corp.


(Seattle)
Flying high and beyond
Sometimes all it takes is one job to propel a business forward. For National Sign it was the awarding of the Seattle International Airport's major renovation in the early 1970's. Although the signmaker had been in business for 65 years, it was the company's largest project to date and led to jobs from other airports around the country.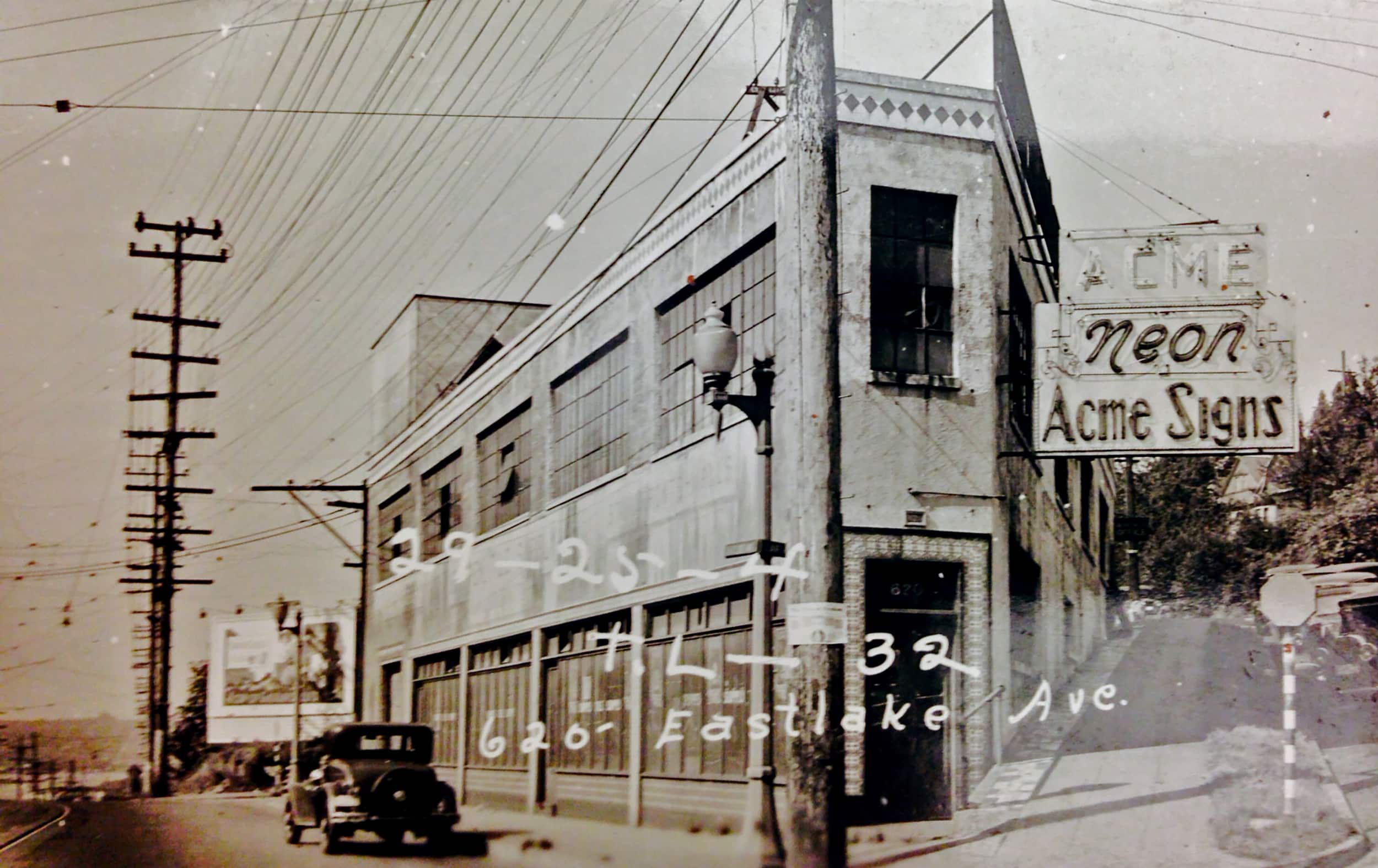 But that is too simplistic. Since its inception, this firm has been designing and building brands and highly crafted signs for clients in the Pacific Northwest and around the nation. National was an early adopter of neon production in 1928, and introduced state-of-the-art aluminum sign cabinet extrusions in the early 1970's that set the firm apart from the competition and provided them with a proprietary product. Even so, credit National Sign's management team over three generations for leading the company through good times and tough times, while always focusing on the needs of its customers.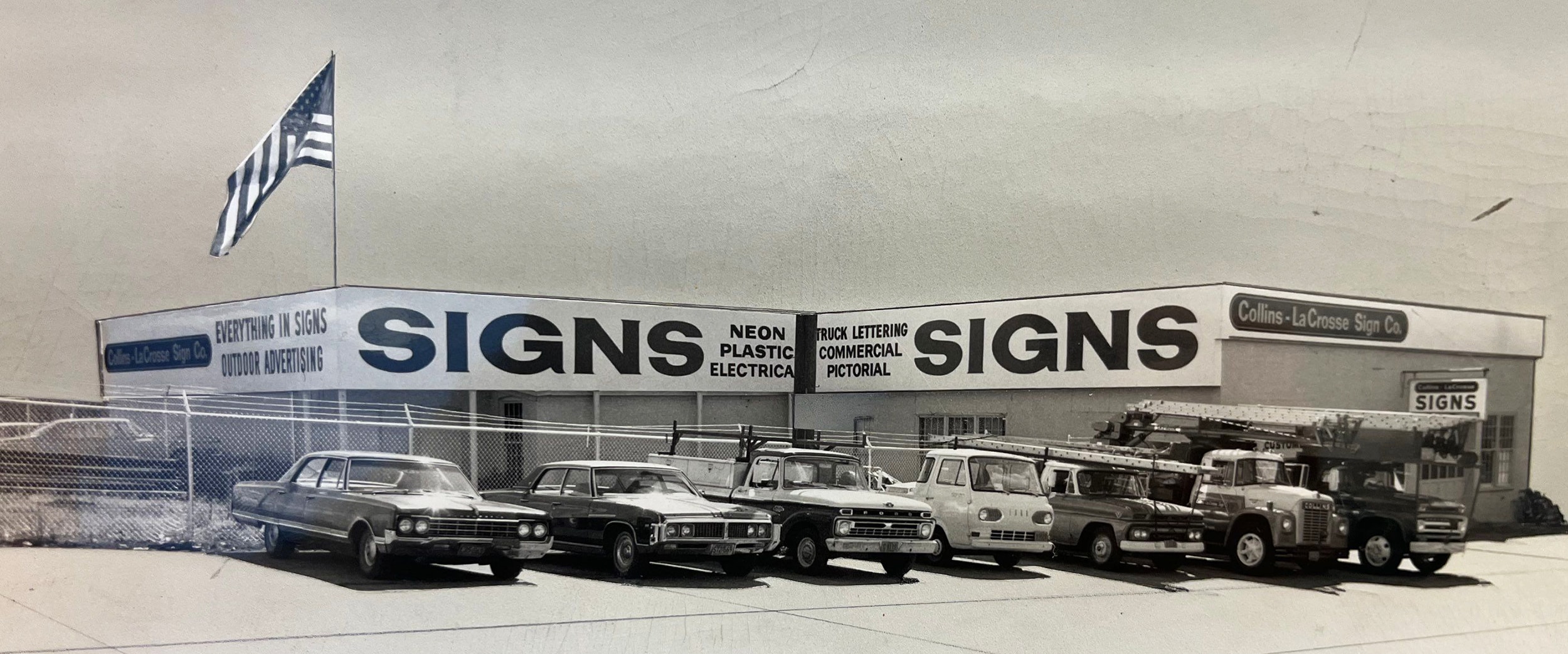 The long haul: Proactive, long-term thinking has served La Crosse Sign Group well for 106 years.
FOUNDED 1917


La Crosse Sign Group


(Onalaska, WI)
Thinking long-term
When the La Crosse Sign Group was commissioned for a very large custom sign project at Noah's Ark Waterpark in the Wisconsin Dells in May 1999, the company let local businesses and competitors know what it was capable of. Of course, those who had hired the firm to produce powerful advertising statements using a wide array of custom signs and lettering since it was established by Theodore Schultz in 1917 already knew its creativity, credibility, and solid reputation. From painting vehicle signs with a quill brush to using modern materials and equipment, La Crosse's reputation for creating an impressive sign statement can be seen throughout the Midwest.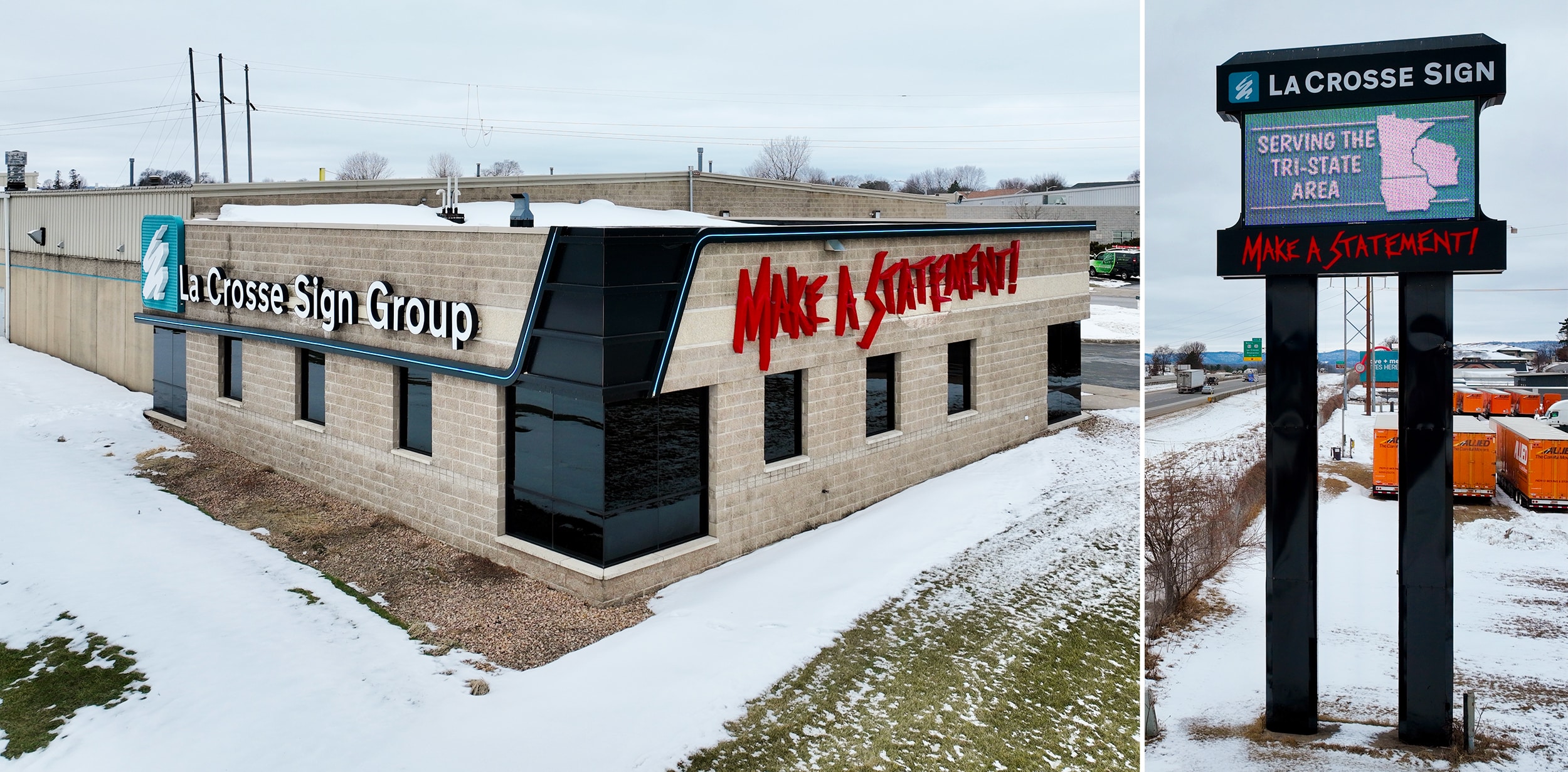 La Crosse's secret to longevity? The firm trains its decision makers to think long term and to be proactive rather than reactive. This puts them in the position to create or control a situation.
Advertisement
FOUNDED 1920


Young Electric Sign Co.


(YESCO; Ogden, UT)
Lighting up Las Vegas
When visitors arrive at the glittering strip in Las Vegas, one of its most iconic signs is the must-see 75-ft.-tall, 12,000-lb. Vegas Vic, created and installed in the 1950's by YESCO. In fact, YESCO's founder, Thomas Young, an English immigrant, can be credited for shaping the rise of the city's neon signs and its current LED signage. It was Young who transformed his company from non-electric signs, such as paint and goldleaf, to adopting neon. Yes, the "E" in YESCO stands for "electric."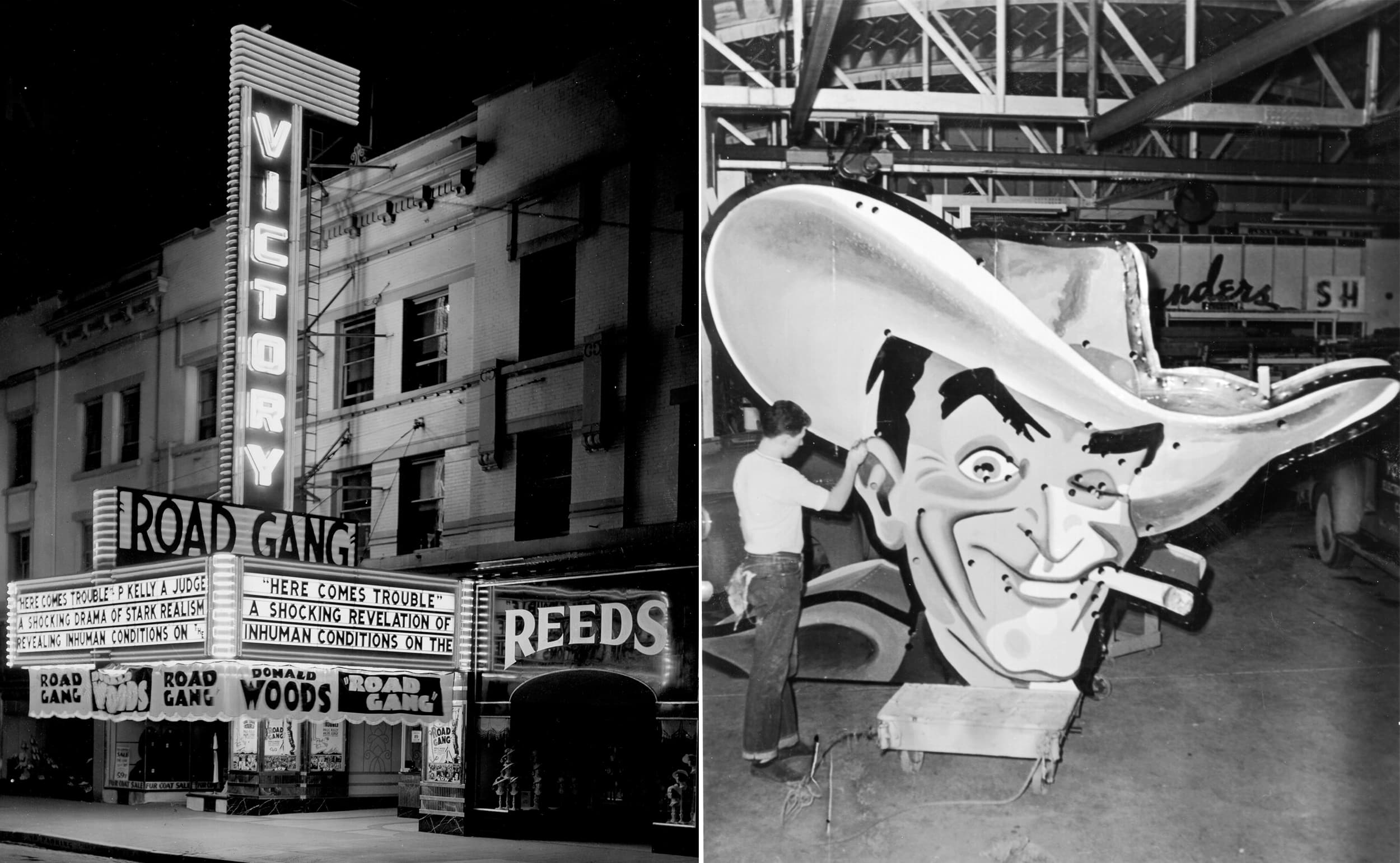 Desert boom: YESCO played a major role in transforming Las Vegas into the brilliant signage spectacle it is today.
Today, YESCO is thriving due to its committed employees and leaders that espouse its values, such as hard work, innovation, creativity and seeking out new revenue streams. Most recently, YESCO was honored with an exhibition presented by the Las Vegas Convention and Visitors Authority (LVCVA) and the Neon Museum entitled "Lighting Up Las Vegas: YESCO Marks a Glittering Century."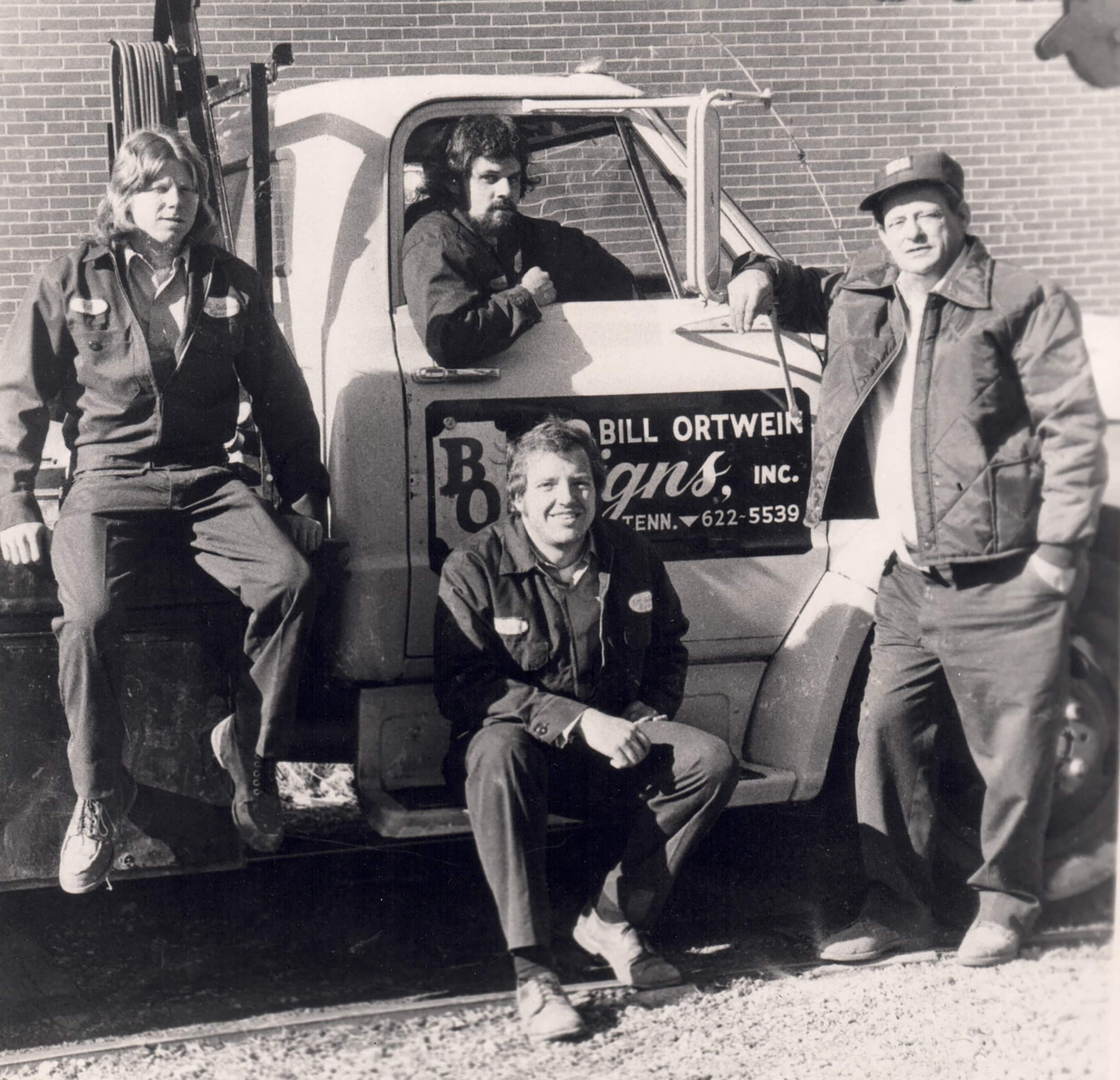 FOUNDED 1920


Ortwein Sign Co.


(Chattanooga, TN)
Keeping up with advances
As Ortwein Sign Co. begins to celebrate its 100th year in business this year, management points to a number of reasons for its solid success: focusing on the client, hiring expert employees, and investing in modern technology. While the company's designers work on computers instead of drawing boards, its installers use cranes instead of ladder trucks, and its fabrication team works with CNC routers instead of working solely by hand — all departments still provide the same level of artistry, skill and attention to detail that it has always provided for its clients.
An even hundred: Staying true to the company's vision has guided Vancouver Sign Co. to a century in business.
FOUNDED 1923


Vancouver Sign Co.


(Vancouver, WA)
Don't be afraid to change and adapt
For business owners in the sign industry who are striving to achieve 100 years, Vancouver Sign Co. has some advice: Adapt to the current state of the industry at any given time period and stay true to your company vision. That advice has served this Washington state firm well.
While the company has changed ownership over time, it has never lost its resolve to adopt new technology and offer excellent customer service — first to its local clients then to its nationwide clientele. One of its longest-standing projects is the original Kiggins Theatre, which is listed in the National Register of Historic Places, in downtown Vancouver, WA. When it opened in 1936, ownership chose Vancouver Sign to produce its neon sign and marquee. Today, the Art Deco building and sign stand as a testament to the longevity — 100 years in business — of the company.
PHOTO GALLERY
(90 IMAGES)
SPONSORED VIDEO
Find it here! ISA Sign Expo 2023
Whether you're looking to grow your business or advance your career, ISA International Sign Expo® 2023 is the only place to find everything you need to be successful in the sign, graphics, print and visual communications industry.