Best In-House Design and Fabrication, Illuminated
2023 Sign Contest: CATEGORY 1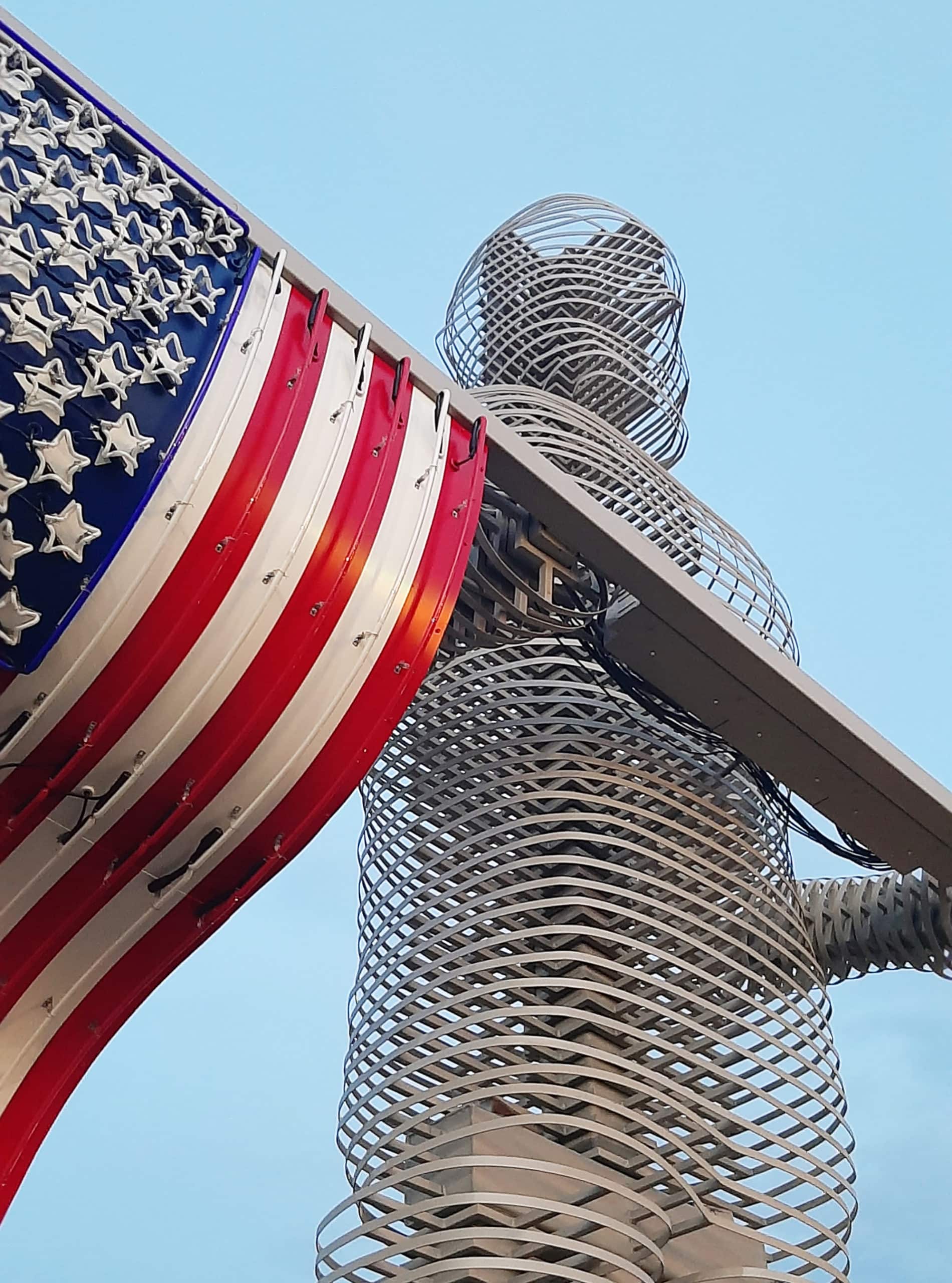 FIRST PLACE / BEST OF SHOW
Fabricator, Designer and Installer
Ace Sign Co.
Springfield, IL
acesignco.com
Client
Illinois Route 66 Scenic Byway
Project Name
Route 66 Experience
Fabrication Equipment/Tools
Channel letter bender, CNC router, plotter, welder, laser system
Installation Equipment/Tools
Full company fleet
Materials/Components
Steel, aluminum, neon glass, vinyl, spray paint, bulbs, reader board, PVC, ACP, hardware
Software
Adobe Illustrator
Project Description
The Route 66 Experience at the Illinois State Fairgrounds is an immersive exhibit that takes visitors back in time to relive the journey and experience the legends of the 'mother road.' The park incorporates 3D design and fabrication, graphics design and, interpretive graphics, authentic glass neon and digital displays — all to highlight and educate travelers of the many attractions along historic Illinois 66. The park includes a miniature walkable version of Illinois 66, the Legends Neon Park featuring replicas of long-lost iconic signs, a 25-ft.-tall metal fabricated giant tribute, a drive-in theater with a 6mm digital display, tube frame classic cars and much more.
SECOND PLACE
Fabricator, Designer and Installer
Green Sign Co.
Greensburg, IN
greensignco.com
Client
MHP Major Hospital
(for Shelby County YMCA)
Project Name
Custom Internally Illuminated Y Sculpture
Fabrication Equipment/Tools
Miller welder, Milwaukee power tools
Installation Equipment/Tools
Elliott boom truck, Milwaukee power tools
Materials/Components
Aluminum, acrylic, LEDs, vinyl
Software
CorelDRAW, Adobe Photoshop and Illustrator
Other Components/Tools
Various fasteners and hardware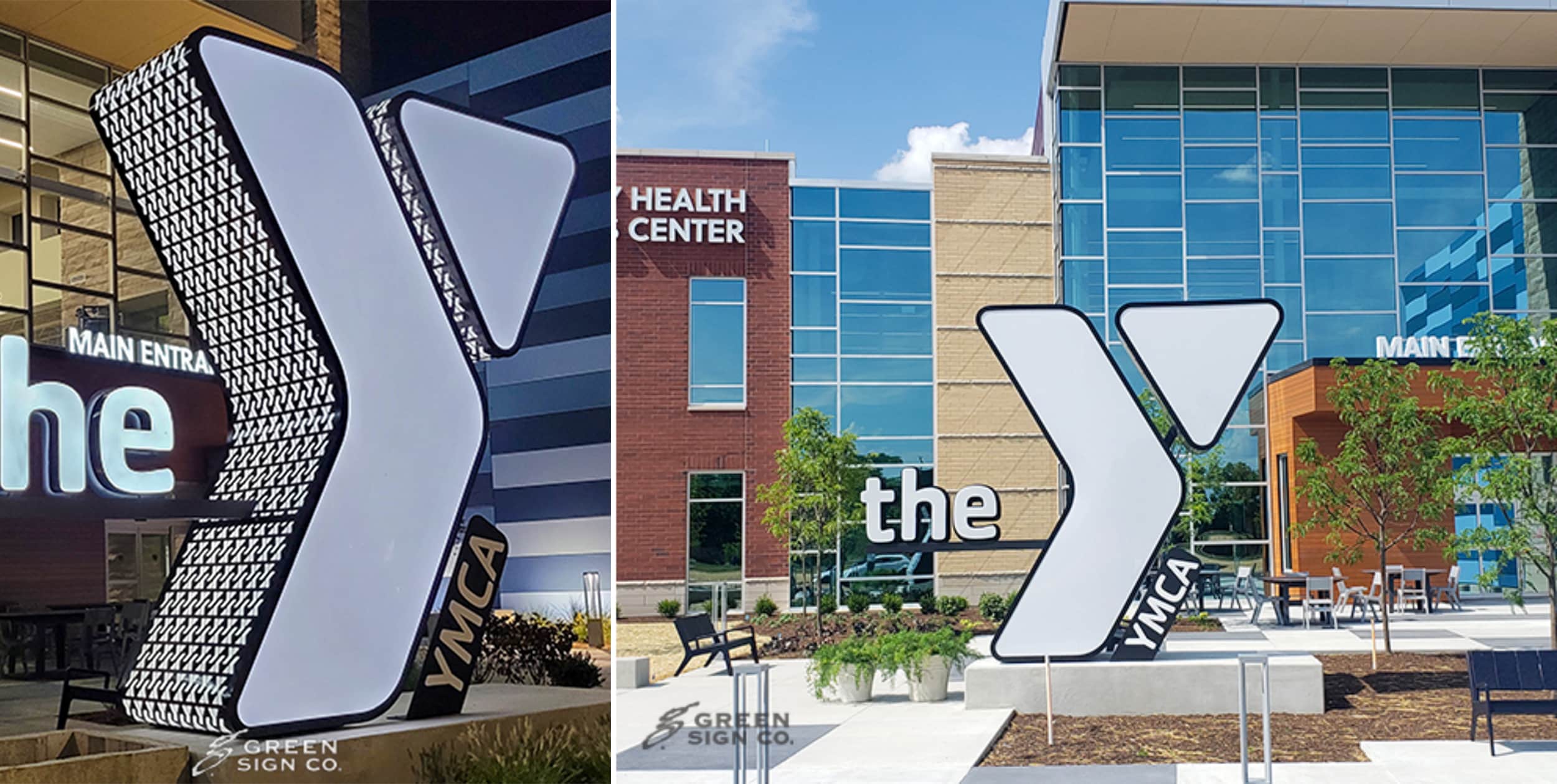 Project Description
Major Health Partners out of Shelbyville, IN reached out in need of custom signage for their newly built YMCA that would make the new facility 'pop.' The interactive custom 'Y' sculpture is incorporated into the design layouts and serves as an identification piece.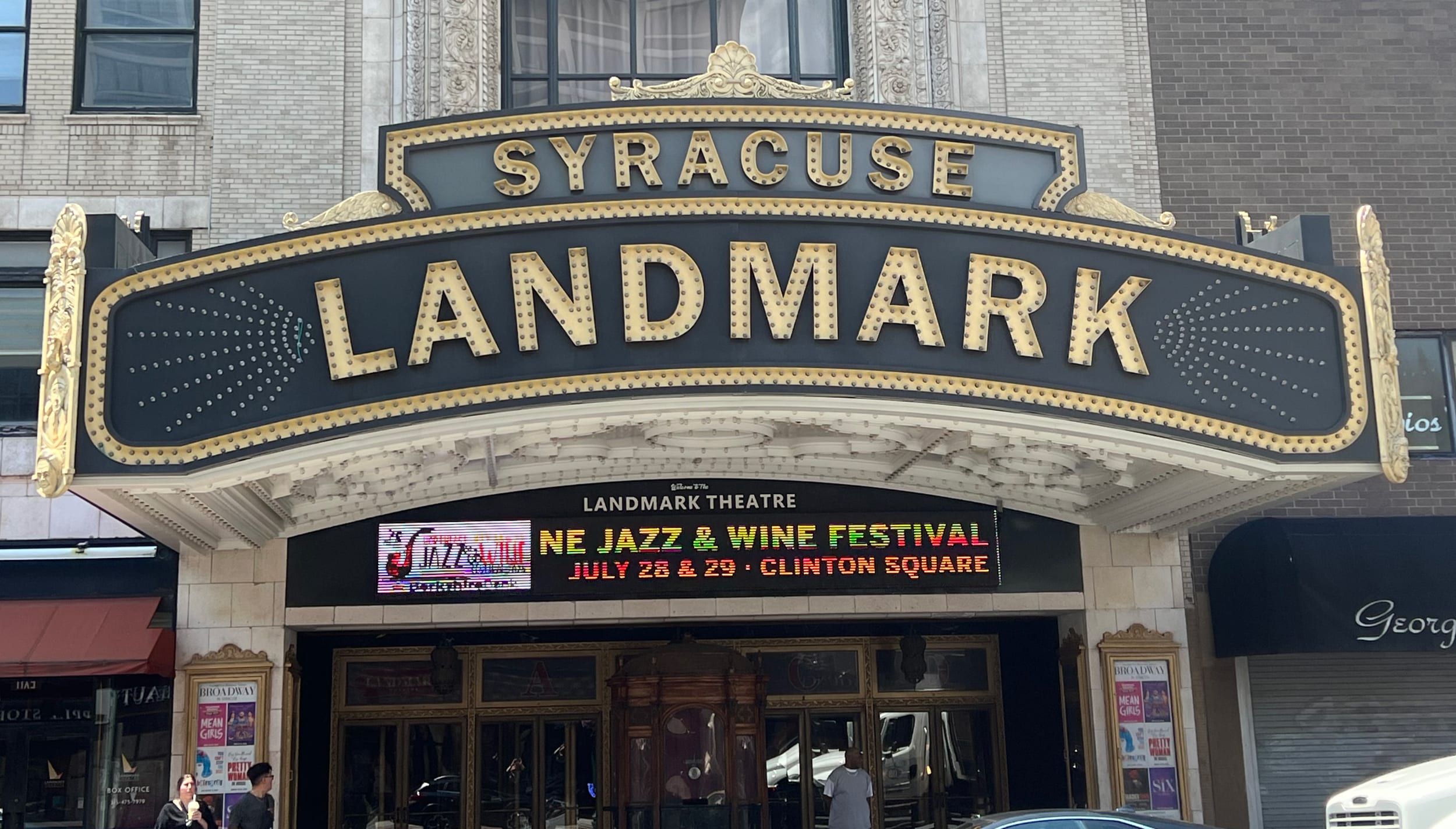 THIRD PLACE
Fabricator and Installer
Wagner Electric Sign Co.
Elyria, OH
wagnersign.com
Designer
Eric E. Larsen
Client
Landmark Theatre, Syracuse, NY
Project Name
Landmark Theatre Marquee
Fabrication Equipment/Tools
CNC router, standard metal breaks, welders, handcarved HDU
Installation Equipment/Tools
140-ft. crane truck, 35-ft. lift truck
Materials/Components
Aluminum, steel, HDU
Software
CorelDRAW, Procreate
Other Components/Tools
Carving hand tools
Project Description
The goal was to replicate the original theater marquee from 1928 that was removed in the mid-'50s. The replica design was pieced together from late '20s and early '30s black-and-white photos and additional information from the architect's other theater projects. The marquee includes a multi-level arched ceiling with inset domes and elevated bulb raceways that follow the radius of the arch, layered lighting and handcarved accents. The manual changeable copy was upgraded to electronic message displays on either end of the marquee and above the entry doors. Paint achieves an aging effect per the client's request.
Click here to go to the next category, Best Outside Design/Shop-Fabrication, Illuminated.
PHOTO GALLERY
(13 IMAGES)


📷 Ace Sign Co. | Green Sign Co. | Wagner Electric Sign Co.

Advertisement
SPONSORED VIDEO
Find it here! ISA Sign Expo 2023
Whether you're looking to grow your business or advance your career, ISA International Sign Expo® 2023 is the only place to find everything you need to be successful in the sign, graphics, print and visual communications industry.