On Vacation, This Sign Pro Doesn't Want to See a Single Sign
"My kids have even joked about blindfolding me."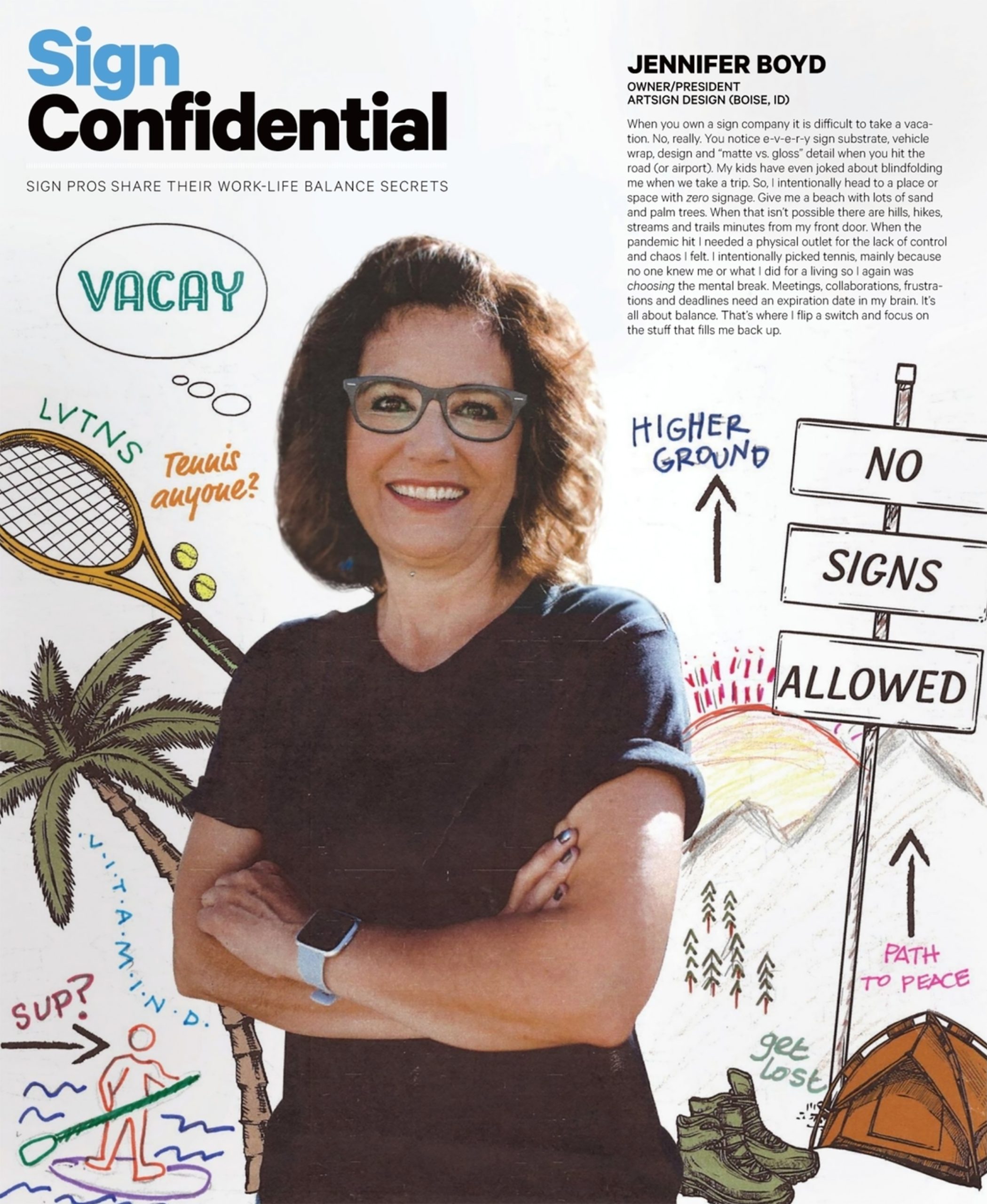 Jennifer Boyd

Owner/President — Artsign Design (Boise, ID)
When you own a sign company it is difficult to take a vacation. No, really. You notice e-v-e-r-y sign substrate, vehicle wrap, design and "matte vs. gloss" detail when you hit the road (or airport). My kids have even joked about blindfolding me when we take a trip. So, I intentionally head to a place or space with zero signage. Give me a beach with lots of sand and palm trees. When that isn't possible there are hills, hikes, streams and trails minutes from my front door. When the pandemic hit I needed a physical outlet for the lack of control and chaos I felt. I intentionally picked tennis, mainly because no one knew me or what I did for a living so I again was choosing the mental break. Meetings, collaborations, frustrations and deadlines need an expiration date in my brain. It's all about balance. That's where I flip a switch and focus on the stuff that fills me back up.
SPONSORED VIDEO
Epson SureColor Printers | Partnering for Success with SkinzWraps
"Everything we have here has an Epson label on it because it's just simply the best." Whether printing vehicle wraps, signage or commercial wallpaper, SkinzWraps trusts Epson SureColor printers to consistently deliver vibrant, professional-quality large-format prints with amazing depth and color.