Creativity Comes First for This Signmaker, Whose Shop Is Better Known as "The Lab"
It's where he brings his sign experiments to life.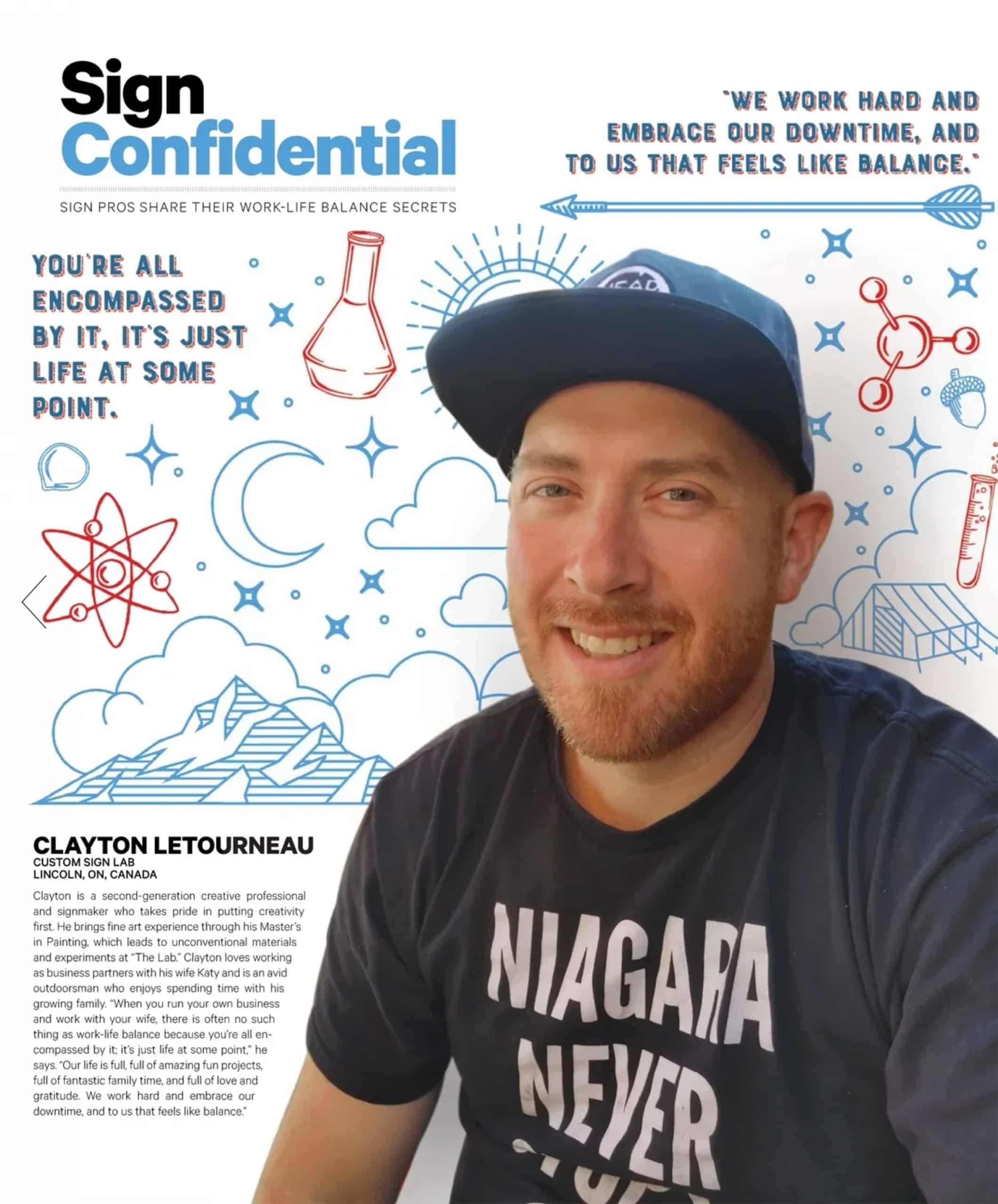 Clayton Letourneau

Custom Sign Lab | Lincoln, ON, Canada
Clayton is a second-generation creative professional and signmaker who takes pride in putting creativity first. He brings fine art experience through his Master's in Painting, which leads to unconventional materials and experiments at "The Lab." Clayton loves working as business partners with his wife Katy and is an avid outdoorsman who enjoys spending time with his growing family. "When you run your own business and work with your wife, there is often no such thing as work-life balance because you're all encompassed by it; it's just life at some point," he says. "Our life is full, full of amazing fun projects, full of fantastic family time, and full of love and gratitude. We work hard and embrace our downtime, and to us that feels like balance."
SPONSORED VIDEO
Epson SureColor Printers | Partnering for Success with SkinzWraps
"Everything we have here has an Epson label on it because it's just simply the best." Whether printing vehicle wraps, signage or commercial wallpaper, SkinzWraps trusts Epson SureColor printers to consistently deliver vibrant, professional-quality large-format prints with amazing depth and color.