When and Why Sign Companies Fire Their Customers
Do you or don't you:

Plus, what shops wish new customers would appreciate most when ordering.

QUESTION:
Do you occasionally but semi-regularly drop any customers?
Yes:
63%
Problem clients, too pushy, rude, inappropriate behavior. —

Thomas Nance, Signarama Downtown, Louisville, KY

Want stuff too cheaply or too fast of a turnaround. —

Michael van der Melen, The Media Works, Norwood, ON, Canada

The client that keeps asking for more changes and doesn't want to pay. —

Gwen Snow, Innovative Sign Systems, Vista, CA

As we evolve, some project types no longer make business sense, so we try to point clients with these types to suitable sources. —

Scott Muller, Trademark Visual Inc., Phoenix

We've moved on from customers if they're constantly beating us up on pricing and have unrealistic expectations. —

Jamie Potvin, Metro Sign & Awning, Tewksbury, MA

I have learned that some customers will never be satisfied no matter what. The headaches aren't worth the profit. —

Rob Tafflock, Tafflock Signs & Graphics, East Northport, NY
No:
37%
All customers are salvageable but it is up to the company to make them good customers. —

Louis Desantis, Sign Shop Illuminated, Colorado Springs, CO

We have dropped customers, but that is under circumstances where they feel they can treat us poorly over and over. —

Angela Goffstown, Boyd Sign Systems, Englewood, CO

When we can/should, we will fire customers for combining a few bad traits like slow pay, constant complaining, not nice to work with, etc. —

Bobby Lynett, Pa Signs, Scranton, PA

Firing a client is rarely done but it has happened. It's easier to just raise our pricing to weed difficult clients out. —

Ken Davidson, Davidson & Co., Marietta, GA

Not really, but we definitely should. —

Corey Shano, Associated Sign Co., Phoenix
Advertisement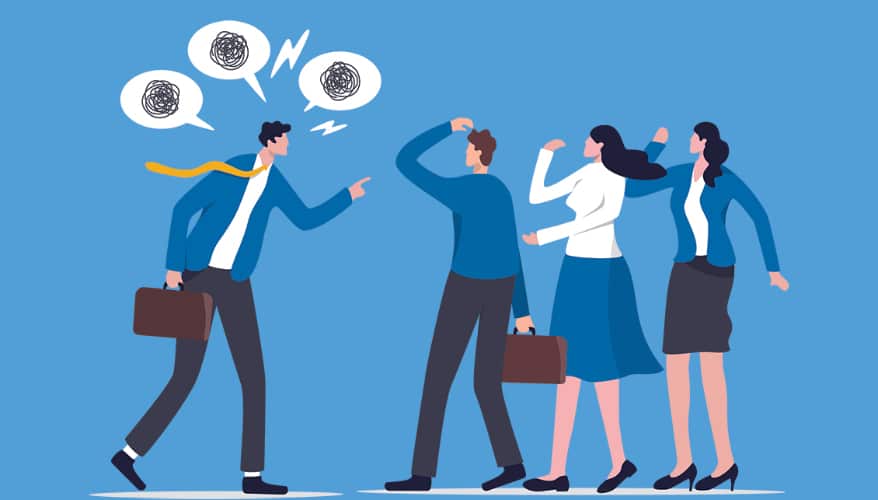 QUESTION:
What does a customer have to do for you to "fire" them? (Check all that apply.)
Orders have fallen below a minimum
3%
Consistently late or slow to pay
63%
Excessive changes for jobs
30%
Rude or pushy with you or your team
65%
Disrespectful to you or your team
82%
Other (everything's a rush, dishonest, price shop my drawing)
21%
Advertisement
ONE QUICK QUESTION:
What do you wish new customers would understand or appreciate most when ordering signs?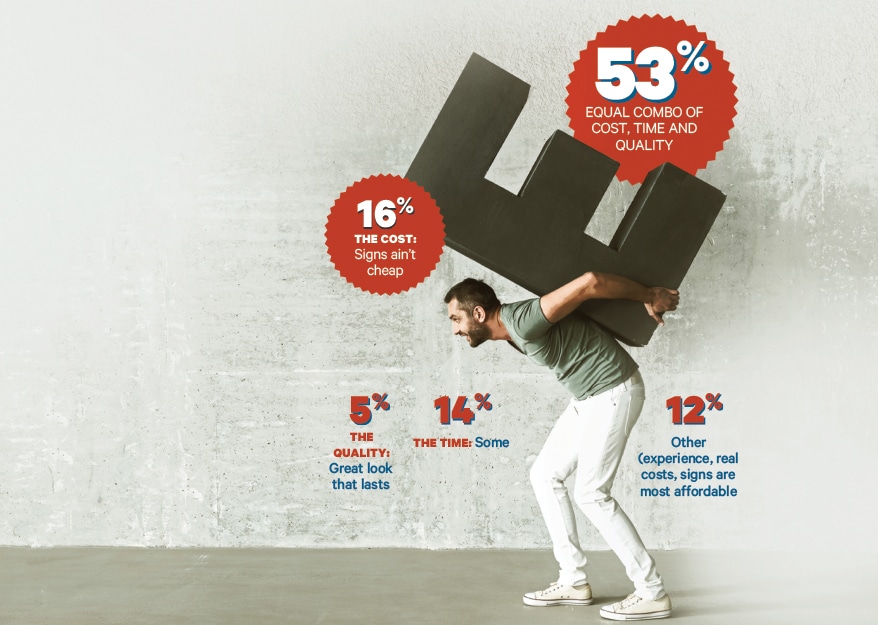 What's the Brain Squad?
If you're the owner or top manager of a signage and graphics company in the US or Canada, you're invited to join the Signs of the Times Brain Squad. By taking one five-minute survey each month, you will receive access to some of the industry's freshest data on sales — including your fellow members' comments on what's selling and what isn't — and can make your voice heard on key issues affecting the sign industry. Sound good? Sign up here.
Advertisement
SPONSORED VIDEO
Find it here! ISA Sign Expo 2023
Whether you're looking to grow your business or advance your career, ISA International Sign Expo® 2023 is the only place to find everything you need to be successful in the sign, graphics, print and visual communications industry.