This Sign Pro Makes the Most of His 30-Minute Commute
Greg Abbott uses his time in the car to shift his mental gears.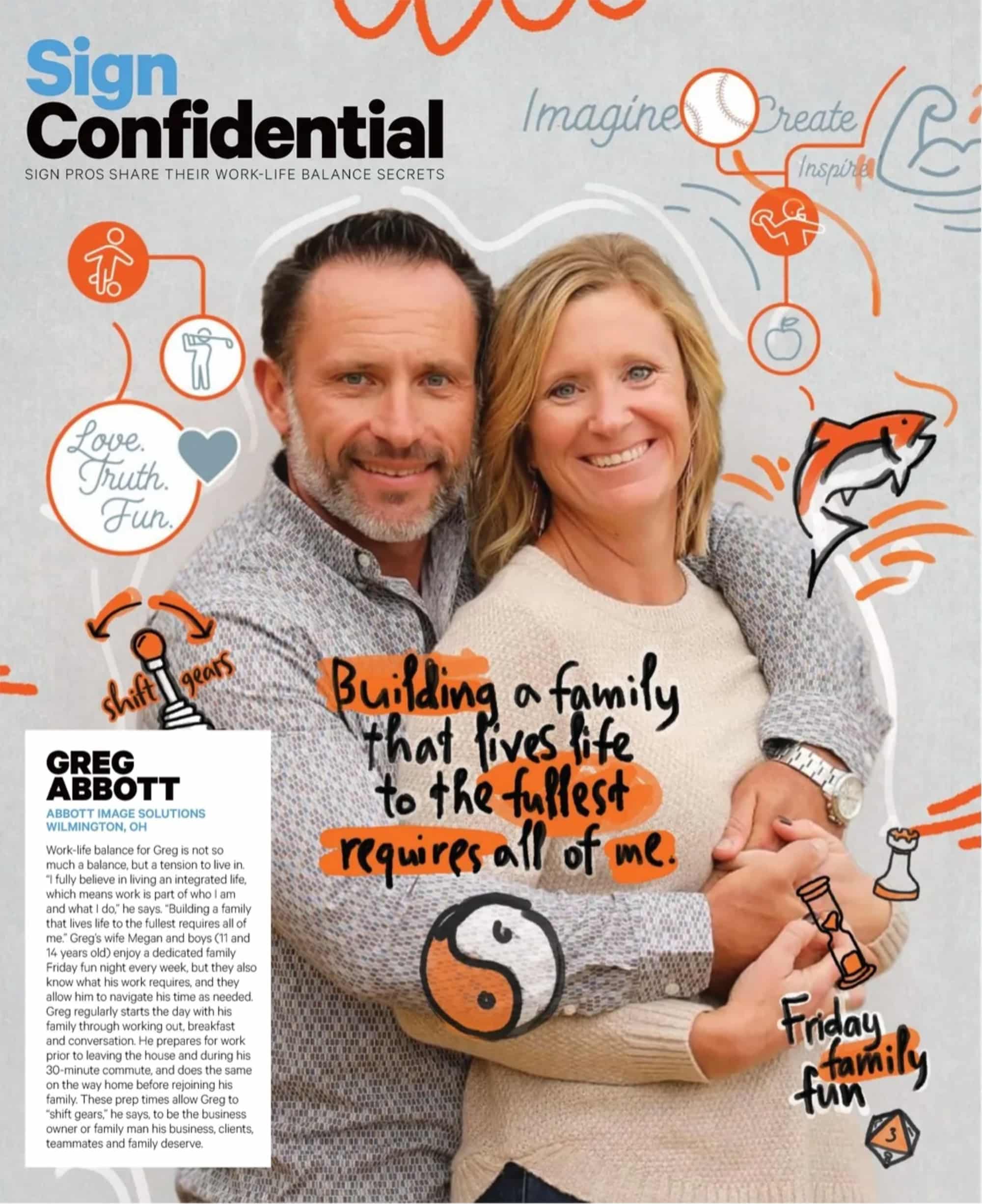 Greg Abbott

Abbott Image Solutions | Wilmington, OH
Work-life balance for Greg is not so much a balance, but a tension to live in. "I fully believe in living an integrated life, which means work is part of who I am and what I do," he says. "Building a family that lives life to the fullest requires all of me." Greg's wife Megan and boys (11 and 14 years old) enjoy a dedicated family Friday fun night every week, but they also know what his work requires, and they allow him to navigate his time as needed. Greg regularly starts the day with his family through working out, breakfast and conversation. He prepares for work prior to leaving the house and during his 30-minute commute, and does the same on the way home before rejoining his family. These prep times allow Greg to "shift gears," he says, to be the business owner or family man his business, clients, teammates and family deserve.
SPONSORED VIDEO
Find it here! ISA Sign Expo 2023
Whether you're looking to grow your business or advance your career, ISA International Sign Expo® 2023 is the only place to find everything you need to be successful in the sign, graphics, print and visual communications industry.