2023 Women in Signs: Maggie Harlow
Fresh off her first acquisition, she's now in her 20th year as a signshop owner.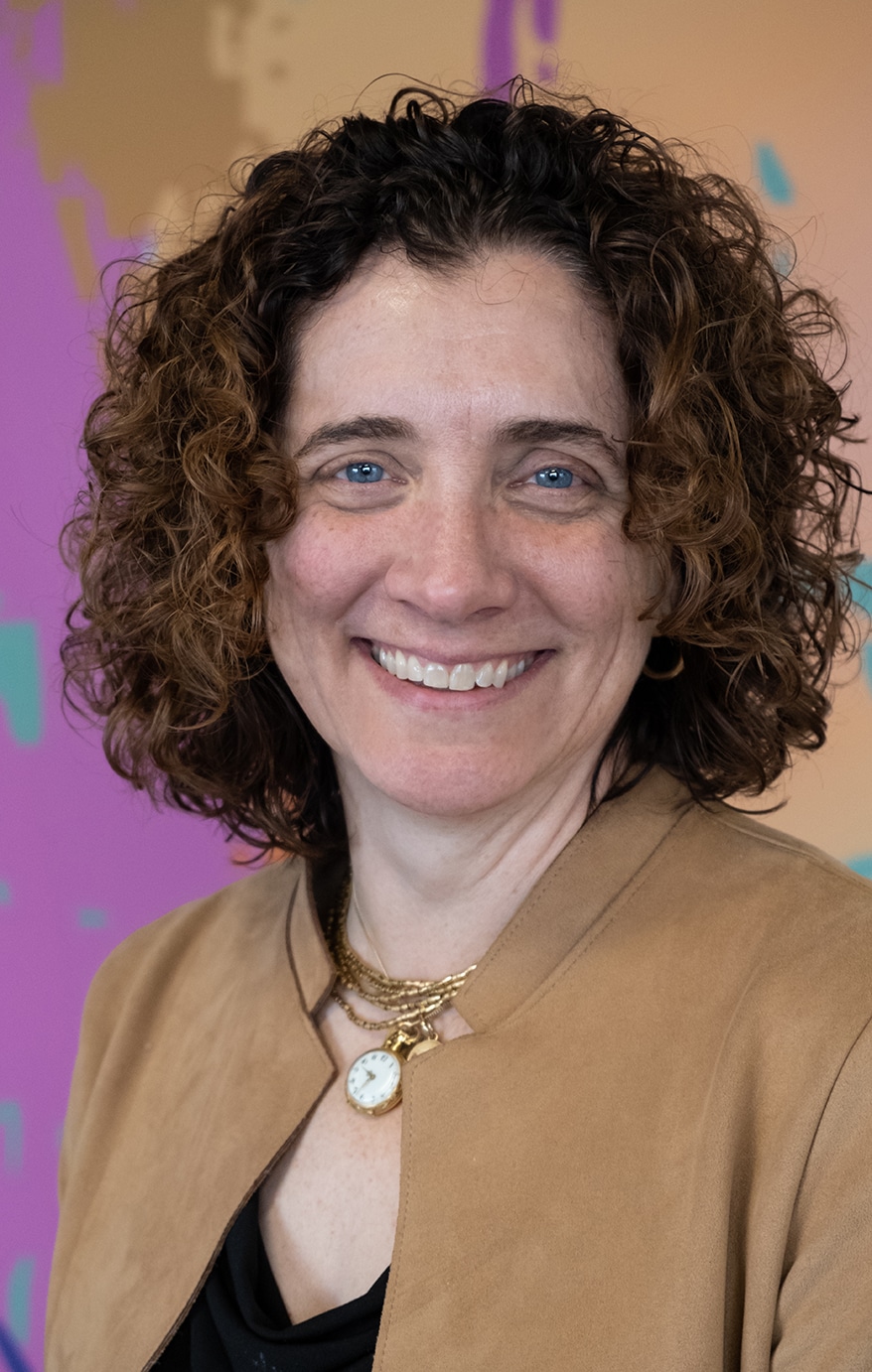 Maggie Harlow
Owner
| Signarama, Downtown (Louisville, KY)
MAGGIE HARLOW GREW up around entrepreneurs. Her father owned a car dealership, so she worked for him until graduating from college "without a plan," as she put it, agreeing to "do something interesting for him if I would give him two years." She stayed longer, learning how to sell cars, run a service and body shop, and in her early 30's, was promoted to general manager. But, when her father retired and sold the dealership, Harlow decided to start her own business.
She looked at several franchises, intrigued by many, but she and her husband Brian liked Signarama so much, he closed his construction business to work with her, side by side. With two young kids and three employees, "I was terrified," she says. "Everything we had was on the line." To add to the pressure, the Harlows had made a "strategic error," leasing a space in downtown Louisville that doesn't allow exterior signs. "We had to put this little neon sign inside the window," Harlow says, but she doubled down, knocking on doors for hours every day.
Advertisement
DEALER'S CHOICE: Harlow cut her teeth around cars, so of course her shop does wraps.
Their franchise did $1 million in sales their first calendar year, 2003, she recalls. "So we are in our 20th year, which is amazing to me!" She loves running the business with her husband, the B2B sales, weekday hours and the creative side, as well as her employees and fellow Signarama owners.
Harlow thinks being a woman sets her company apart and wouldn't have it any other way. "Whatever male-dominated business women find themselves working in, it's a matter of speaking up, advocating, being willing to say something, even something gentle but unmistakable," she says. You just have to keep climbing, pushing through "a thick layer of men" — a quote she likes. "I have mentors and I mentor people," she says. "I think women do best when we collaborate and ask for help."
She recalls an early experience with a sign fabricator she approached for wholesale channel signs. "He literally said to my face, 'Why don't you go back to making banners and decals, and let me handle this?'" Harlow says. "It was sweet victory when he called me a couple years later to ask me for my business." She had moved on.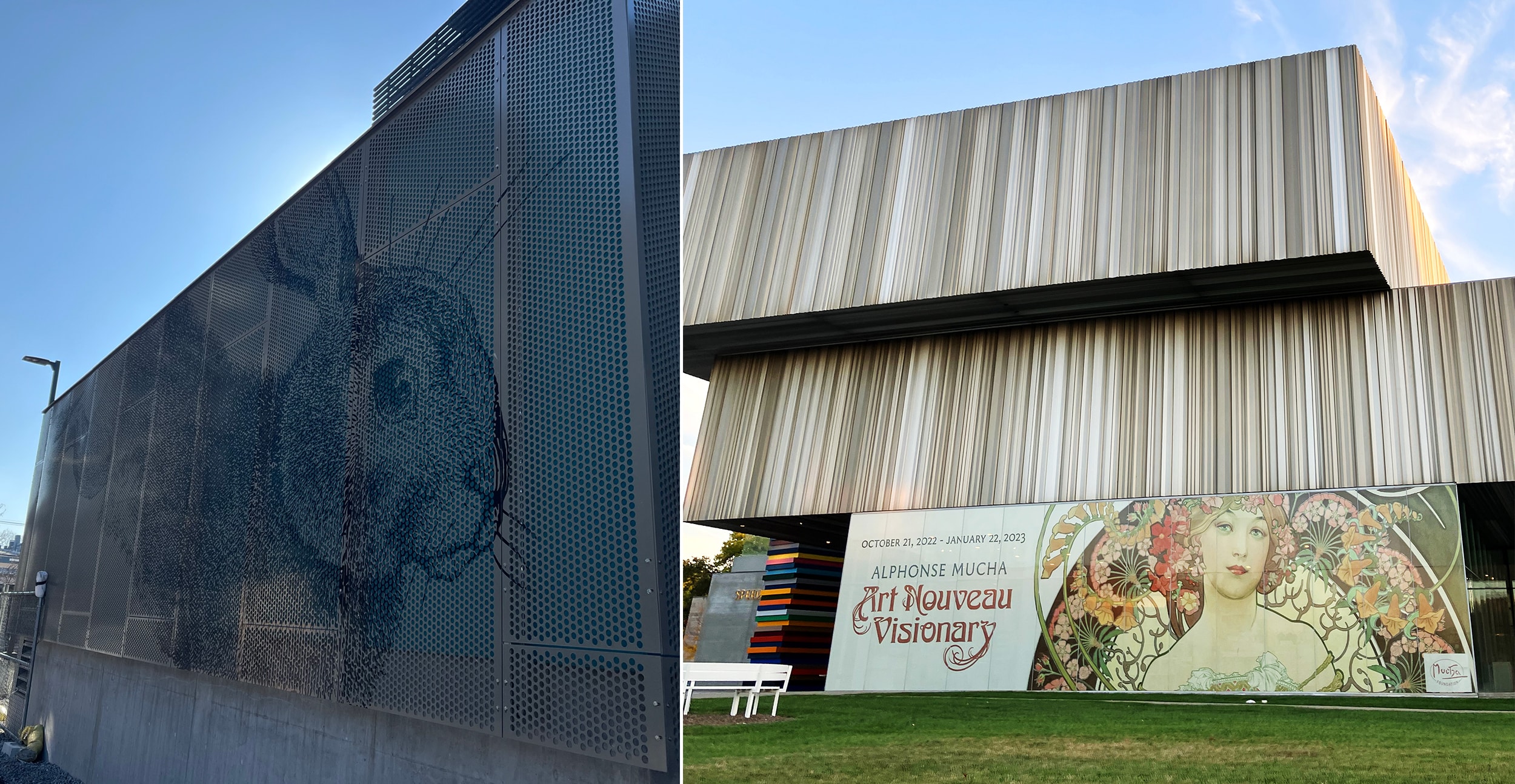 FINE ARTIST: A Bachelor of Fine Arts degree has helped Marlow in meetings with designers and architects.
In 2022, the Harlows acquired a friendly competitor she had known since their own opening, but the transition was full of surprises. Though she underestimated the difficulty and process, by the end of the year, she had solved the workflow issues, retained the customers she wanted and the "really spectacular employees." Now, going into work each morning is optional. "I'm there a lot, but I come in when I want, leave when I want, keep my schedule the way I want and that is my greatest accomplishment," she says. "It's been great coaching and giving young managers the opportunities to grow."
Harlow hopes women continue to raise their hands for opportunities, business and leadership, bidding on projects, telling customers, "I can do that for you." Studies show women don't volunteer for things until they're fully confident they can do it, she says. She'd like to see more women step outside that confidence comfort zone. In turn, she notices when women get roles in leadership, congratulates them and thanks them "because sometimes it can be scary for women in an organization that's never had any women leadership."
PHOTO GALLERY
(124 IMAGES)
Advertisement
SPONSORED VIDEO
Find it here! ISA Sign Expo 2023
Whether you're looking to grow your business or advance your career, ISA International Sign Expo® 2023 is the only place to find everything you need to be successful in the sign, graphics, print and visual communications industry.